2014: the year we were born
The year has definitely been a roller-coaster ride. We finally went live! After a year of educating and agitating our members on various social media platforms and holding campaigns in universities in Delhi, we finally built a home for ourselves and went live.
The transition from a mere Facebook page and Twitter account to a #INeedFeminism campaign to a now a movement is complete: feminisminindia.com. The revolution started with YOU. We started in August 2014 and in just five months we published 75 stories from about 40 contributors. That's quite a start! We're grateful to each and every one of our contributors who made this possible.
Below is a look at how 2014 was for Feminism In India. Here's wishing you a very Happy New Year, and hope you'll join us in growing strength by strength in 2015.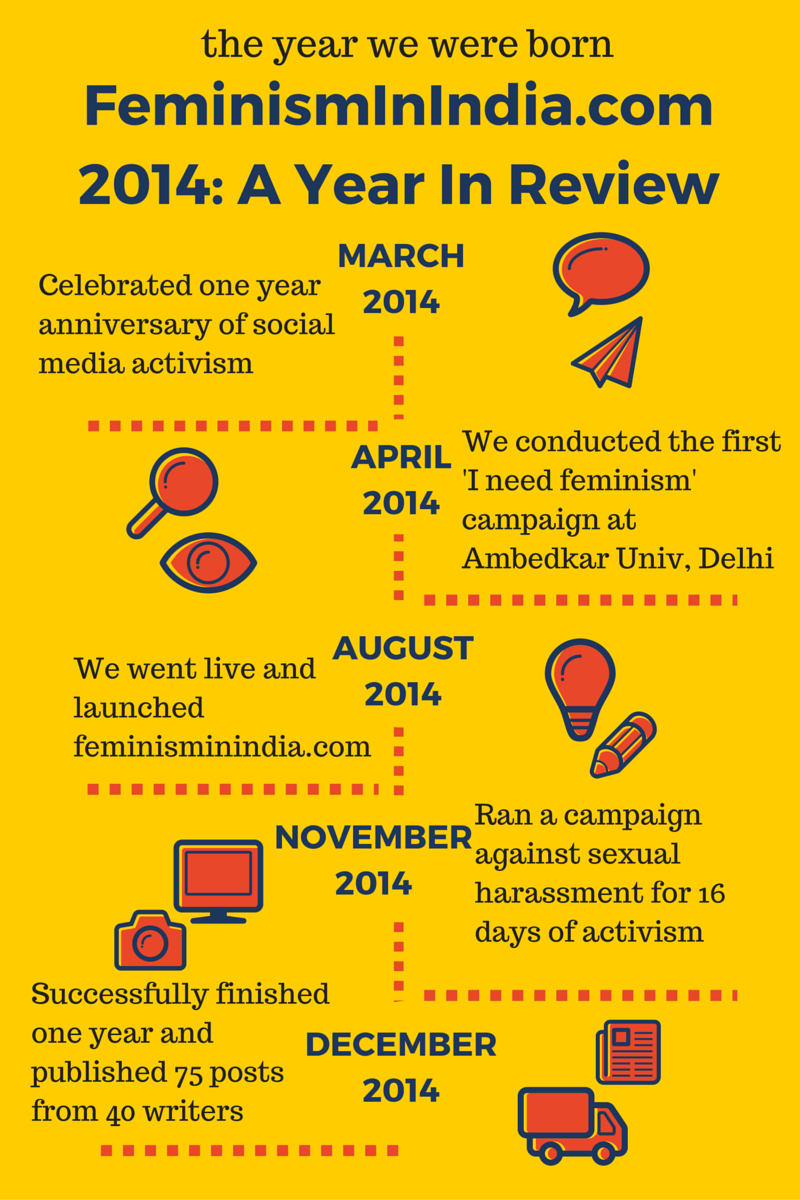 Also read The Year We Were Born: 14 Stories That You Loved in 2014.