Feminism In India is thrilled to bring you an excerpt from Zubaan's awesome new graphic book of short stories 'Drawing The Line: Indian Women Fight Back'.
In April 2014, eighteen Indian women – all young graphic artists – came together in New Delhi at Goethe Institute, popularly known as Max Mueller Bhavan with Zubaan Books to create stories dealing with everyday discrimination and violence against women. The workshop was conducted by Delhi-based illustrator Priya Kuriyan along with two German artists, Ludmilla Bartscht and Larissa Bertonasco. It was conceptualised as a response to the Delhi 2012 gang rape case. The workshop resulted in Drawing the Line: Indian Women Fight Back- that responds to the activism and debate around gender-based violence in India and comprises of an Introduction by Nisha Susan of The Ladies Finger, 14 short graphic stories and an Afterword by the artists themselves.
In this excerpt, we bring you An Ideal Girl by Soumya Menon who is an animation filmmaker and illustrator. In the Ideal Boy posters that she collected, she noticed that the girls in these posters were forever depicted doing some kind of household chore in the background and dutifully serving the Ideal boy.
This graphic narrative is an attempt at turning thngs around. A between-the-panels exploration of some of these preset notions of the Ideal Girl. She wanted the Ideal Girl to tell her own story, one in which she is set free.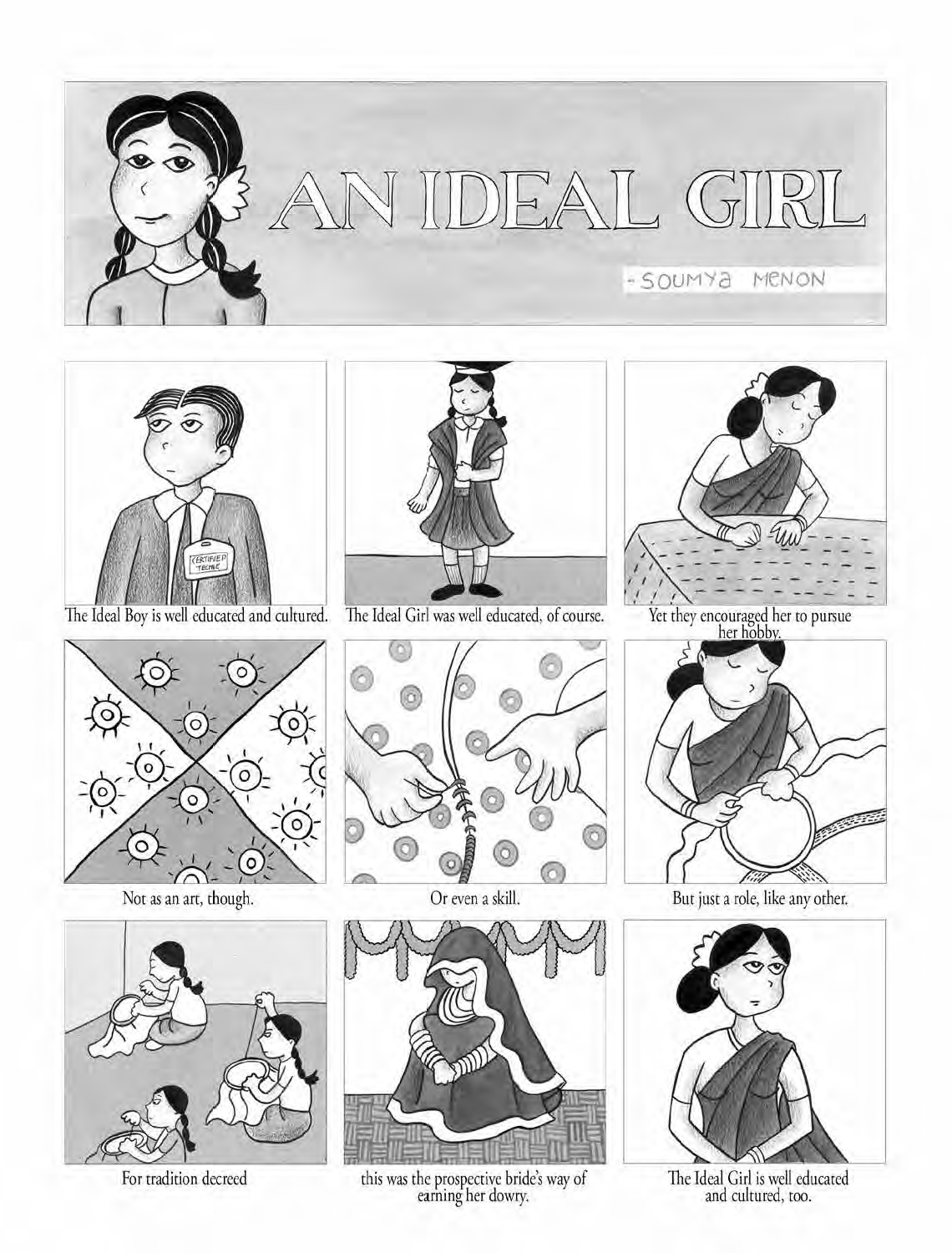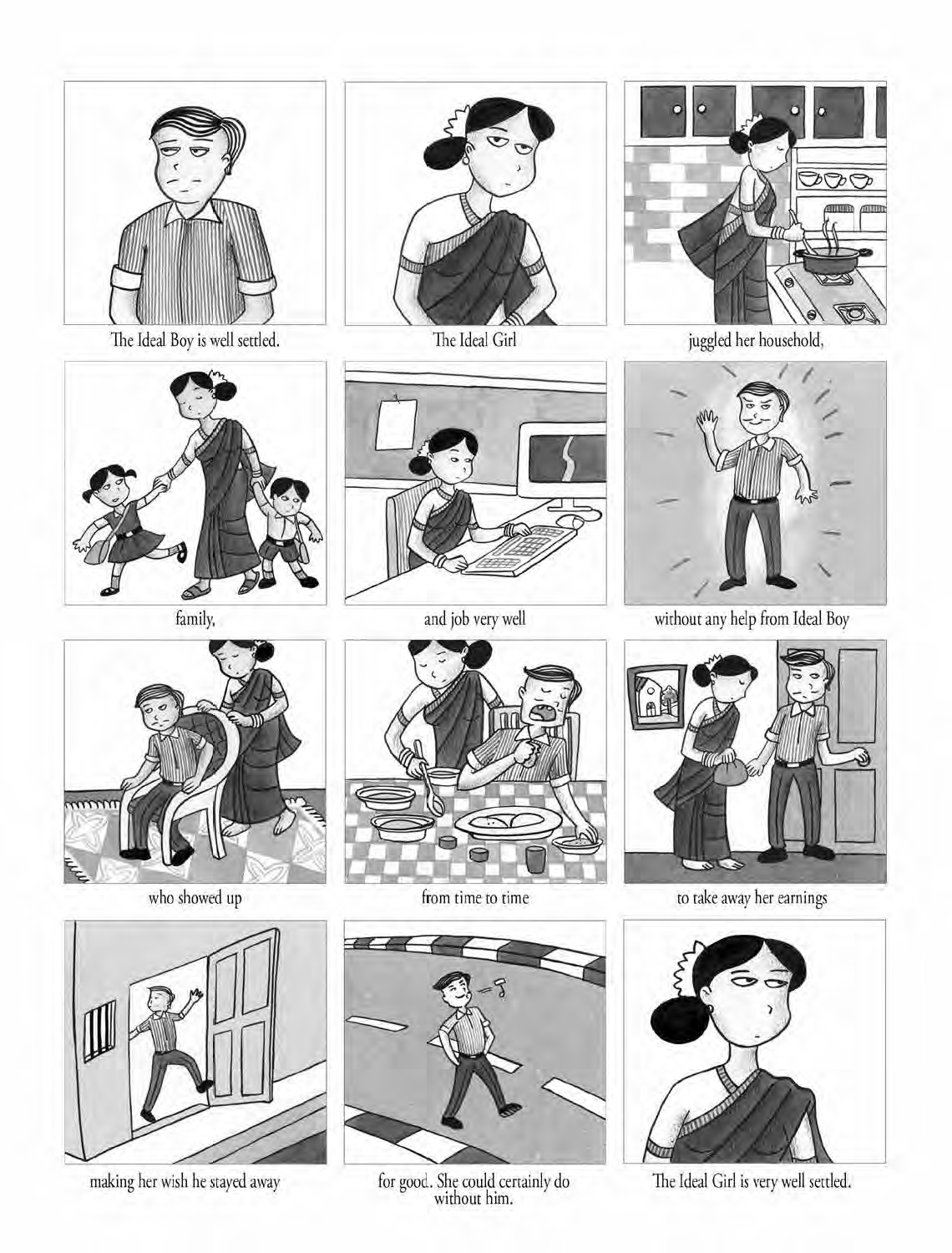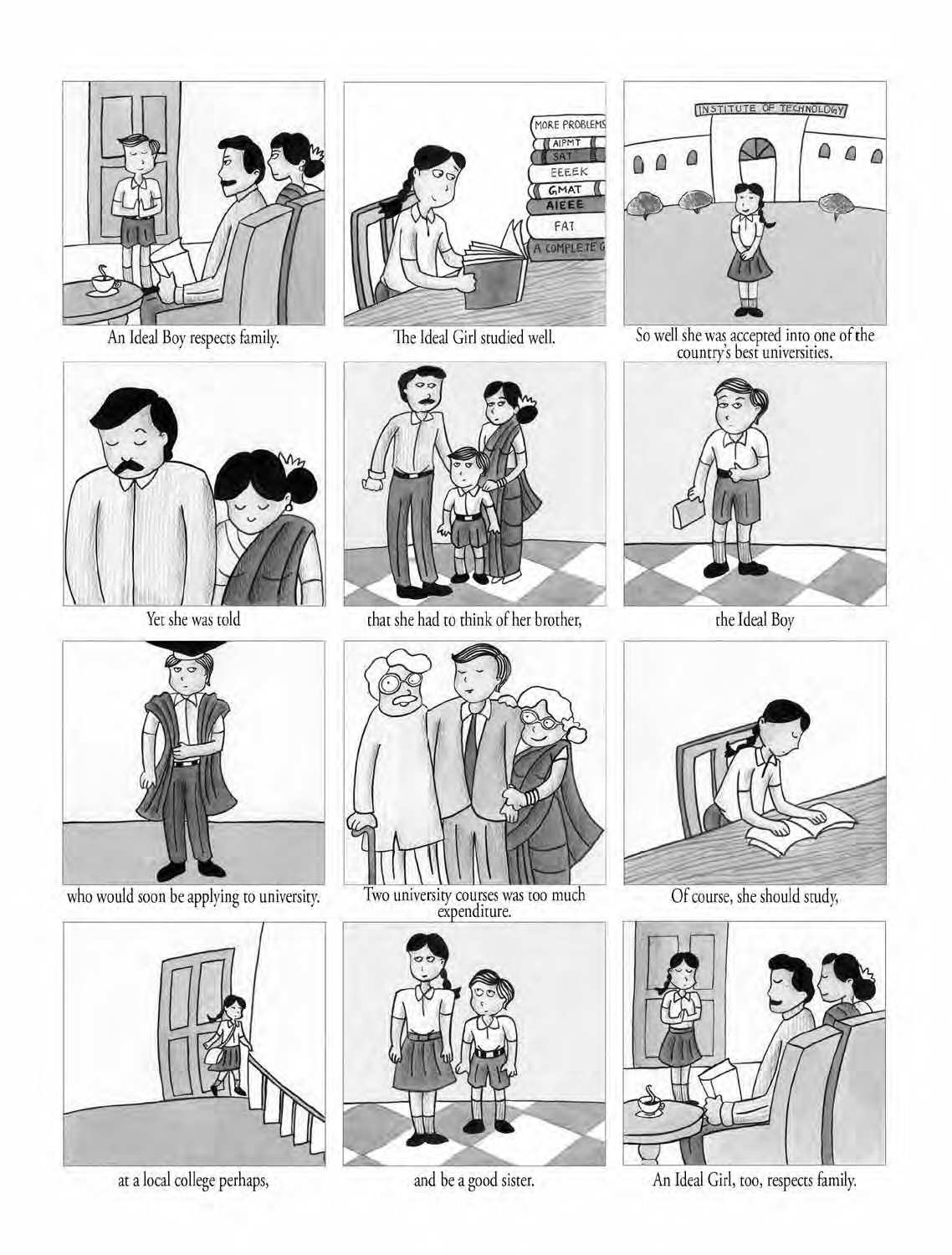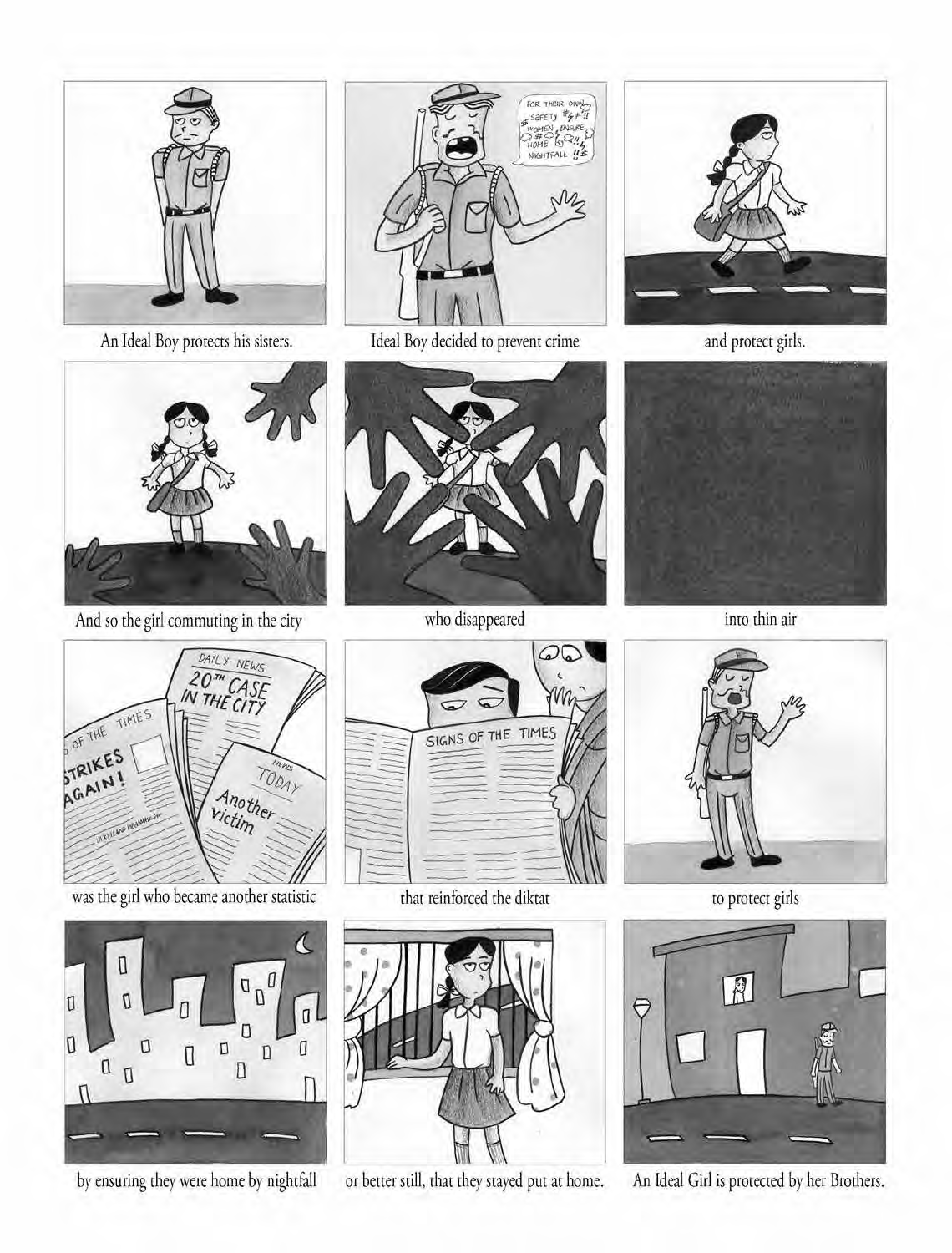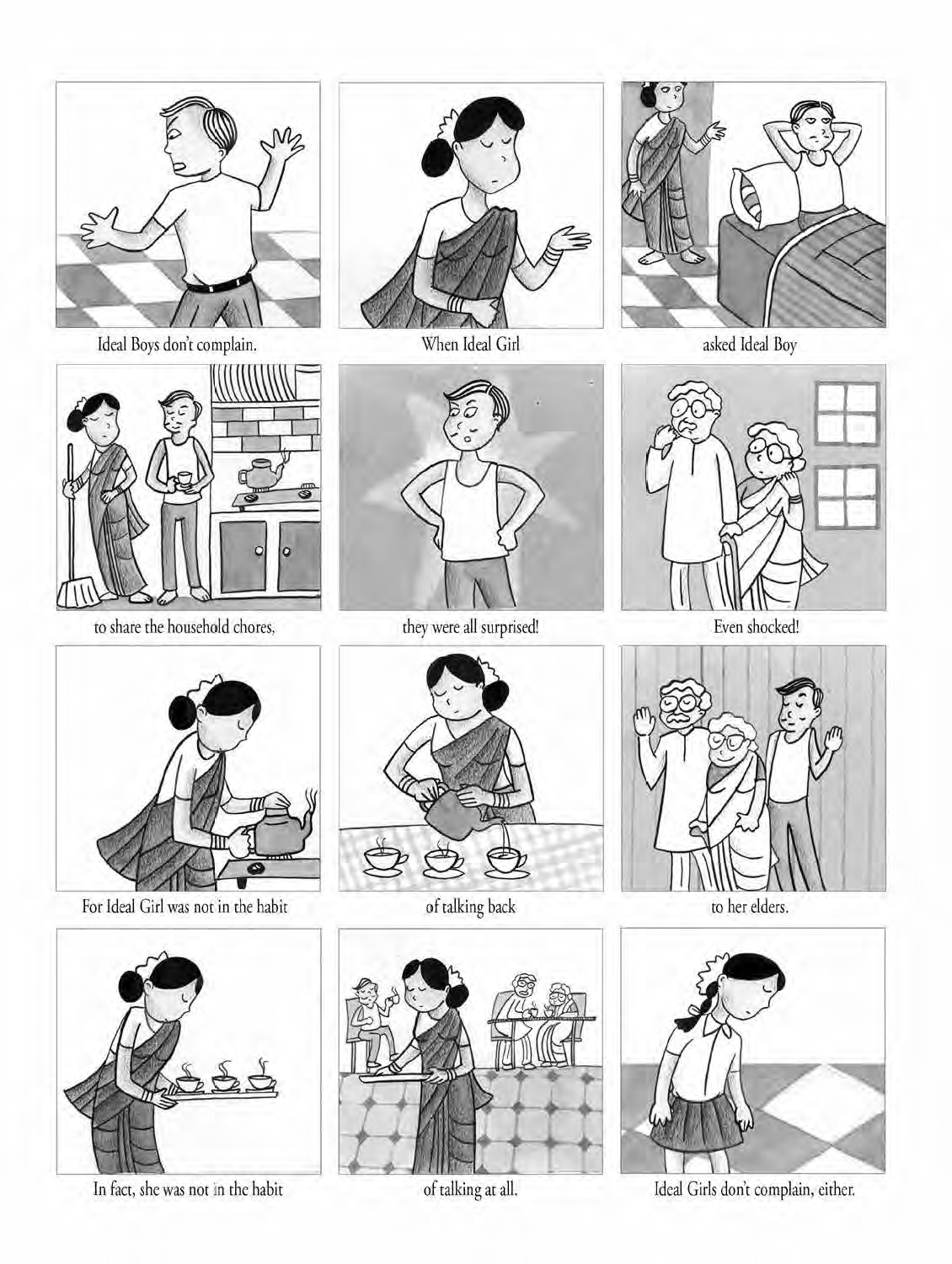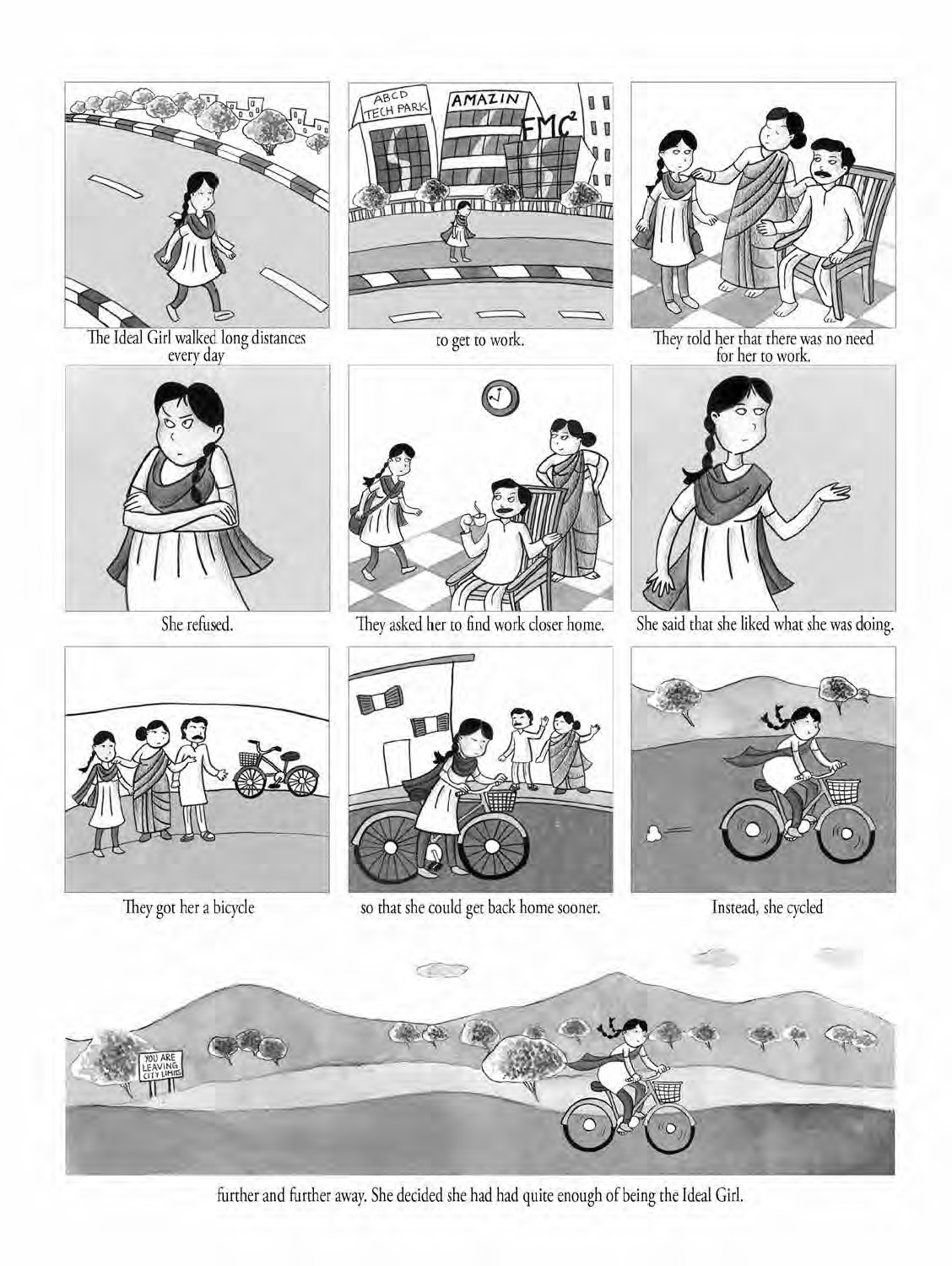 Drawing the Line: Indian Women Fight Back (162 pgs, Rs 695) is published by Zubaan Books and was edited by Priya Kurian, Larissa Bertonasco and Ludmilla Bartscht. It was released earlier this year.
Check out the review of the book here. You can view/purchase the book here.