2015 has been a roller-coaster ride!
This year has been extremely special for us at FII. Within an year of formation of feminisminindia.com (FII), we have been acknowledged by various organisations and mainstream media.
Earlier this year, we were nominated for Femina Women Award 2015 under the Online Influencer Category. And although, we did not win (Shradha Sharma of YourStory did- many congratulations to her), a nomination next to such established and successful people was great for a platform which was at that time just eight months old.
In March, I was also invited to be part of a panel discussion by the Debating Society of Netaji Subhash Institute of Technology, University of Delhi as part of their Debating and Literary Festival of NSIT – Colloquium on '50 Shades of Feminism – A discourse on the coexistence of feminism and pornography'.
Then in April, we were part of a super report by the national French channel, France 2, on gender and activism in India, where I talked about my experience of molestation in the Delhi metro, the status of women's safety in India and FII.
We celebrated FII's first anniversary this August, and ended the year with an award in our kitty. We are the proud owners of winning the Manthan Award 2015 under the E-Women & Empowerment category by the prestigious Digital Empowerment Foundation that recognizes innovative ICT solutions.
2015 was also the year where we collaborated nationally and globally. We conducted various strategic digital campaigns individually as well as in collaboration like #WomenWhoInspire, #ParkMeinPDA, #HappyToBleed, #GBVInMedia and #WhyLoiter. We participated in global conferences like Imagine A Feminist Internet in Malaysia in July and the Stockholm Internet Forum 2015 in Stockholm in October.
I'd like to take this opportunity to thank each and every person, organisation and/or group who has ever been involved with FII and helped us build a safe space to discuss, debate and dissent. We're forever indebted to our community of fellow feminists and allies.
Below is a look at how 2015 was for Feminism In India. Here's wishing you a very Happy New Year, and hope 2016 will be a bigger, better and intersectional movement with YOU.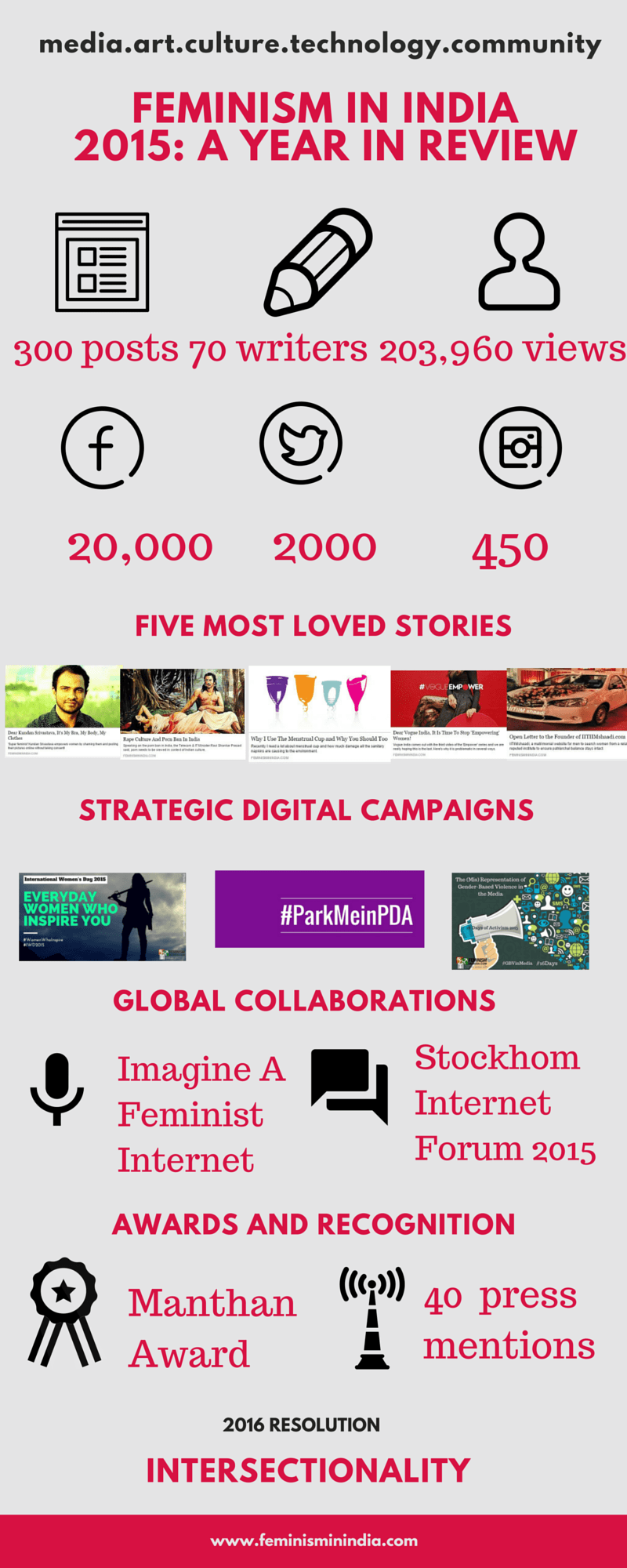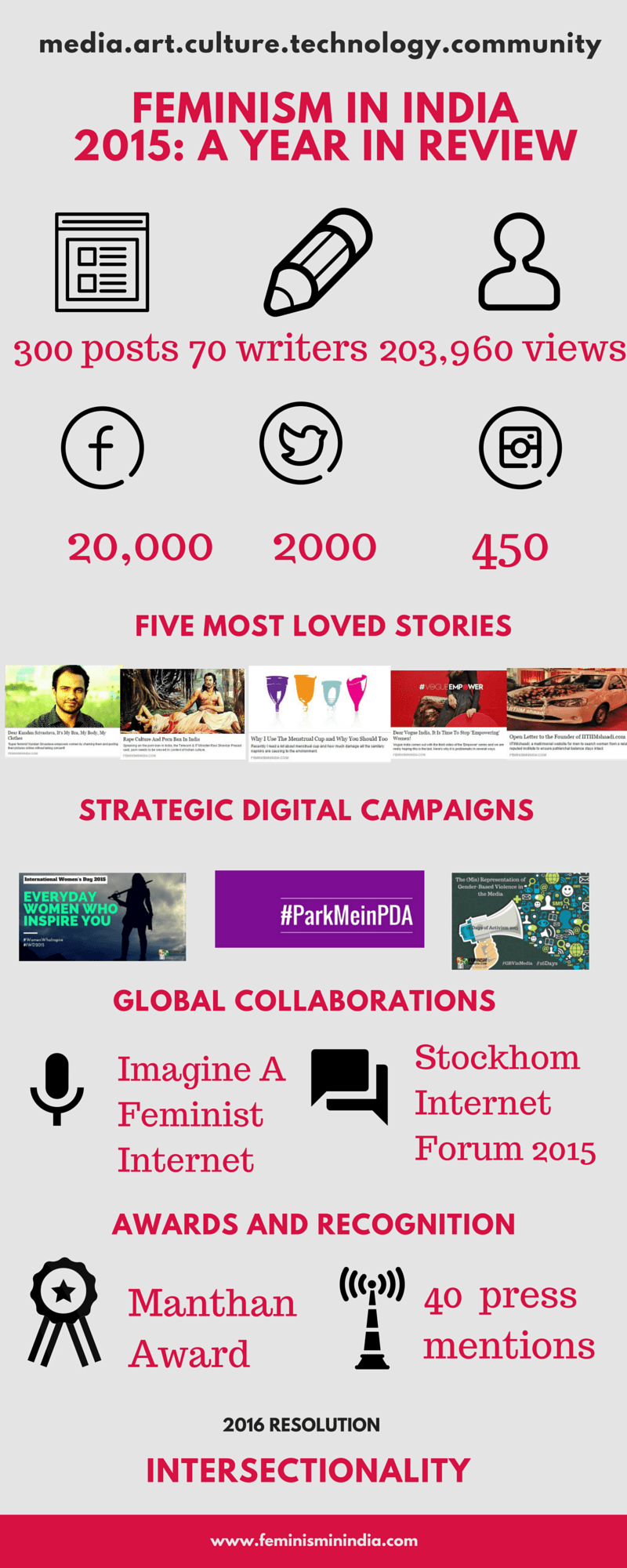 Check out how feminisminindia.com fared in 2014, the year we were born.