"Rise in violent extremism, sectarian and religious hate narratives in Pakistan has driven the need for a counter narrative", says Team Muhafiz, a social-issue based Pakistani comic book.
Team Muhafiz is the first title from the startup Azcorp Entertainment Pakistan, which is the brainchild of Imran Azhar. "Main mandate of the company is to create strong local heroes who represent multi-ethnicity and cross-cultures of Pakistan and to highlight social evils of our society", says Imran. Team Muhafiz is also created on these principles and was officially launched on August 14, 2015. The comic book has already published two issues and the third one focuses on child marriage plaguing the country in the form of tradition.
The concept for the third issue was the result of a chartered down social issue which they wanted to highlight and raise awareness to their leaders of tomorrow, for instance the first issue focused on deforestation and the land/timber mafia; the second issue focused on drug/substance issue and the drug Mafia and now the third issue is on child marriage, taking forward the story of the drug mafia on how they operate in Pakistan. Child Marriage, though illegal in Pakistan, is still a norm, especially compensation marriages aka swara/vani and unfortunately accepted by the victims and the public at large at the false pretext of culture and tradition.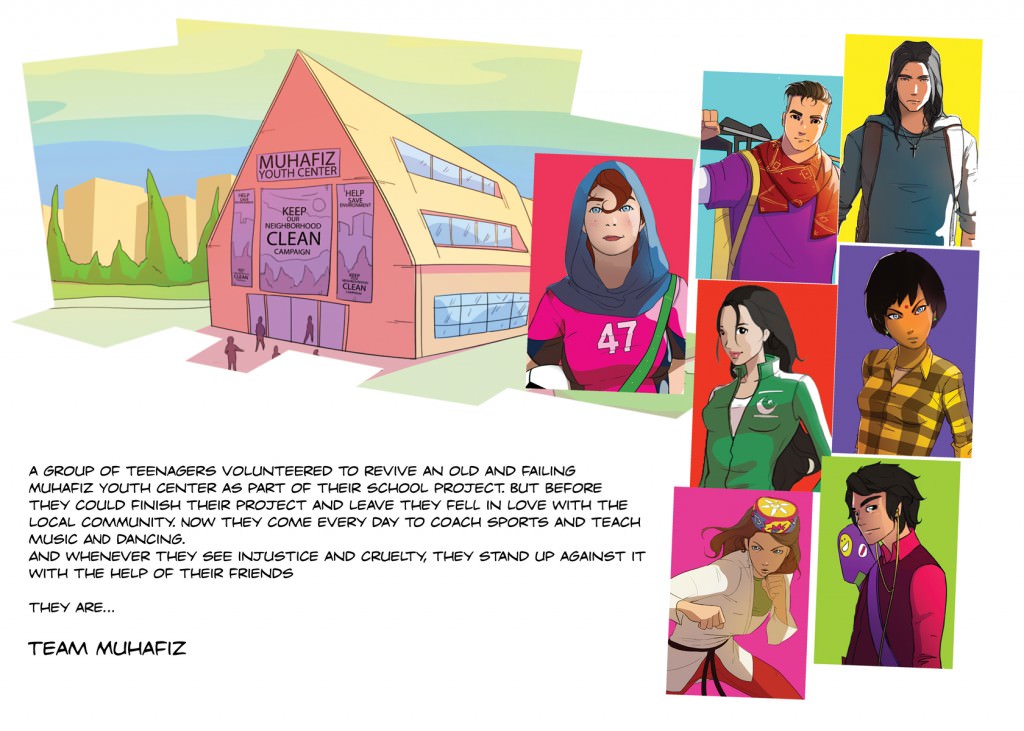 Samar Minallah Khan, who is a multi-award winning documentary film-maker, anthropologist and a human rights activist, came on board to write a script which was close to the ground reality. She made sure that the story was relevant and correct, while keeping the it entertaining and dramatic.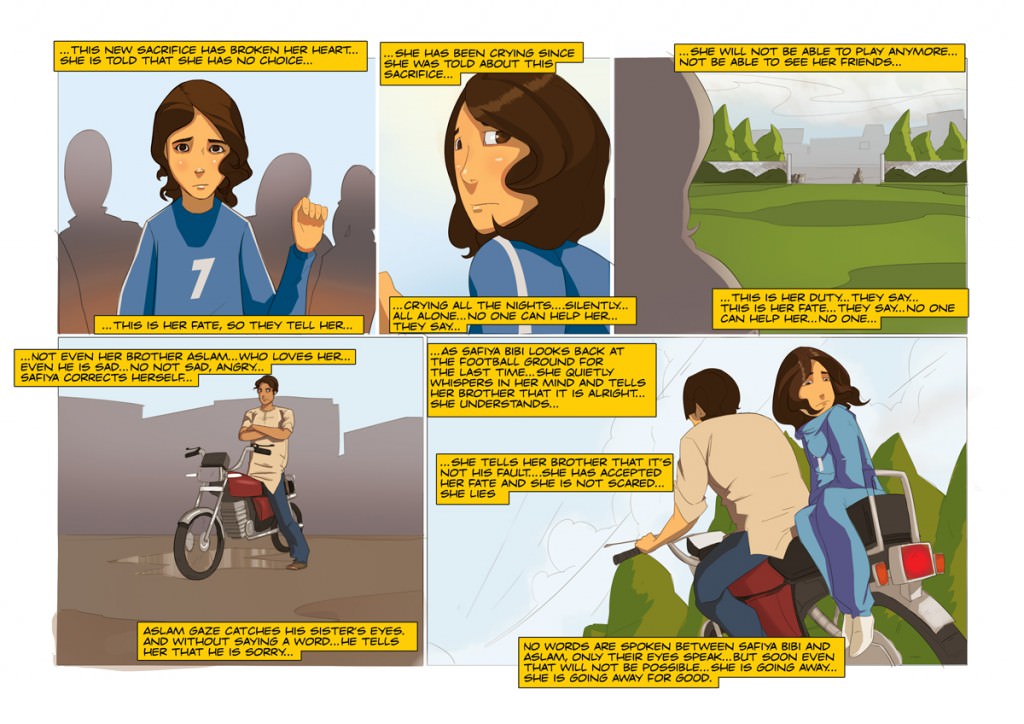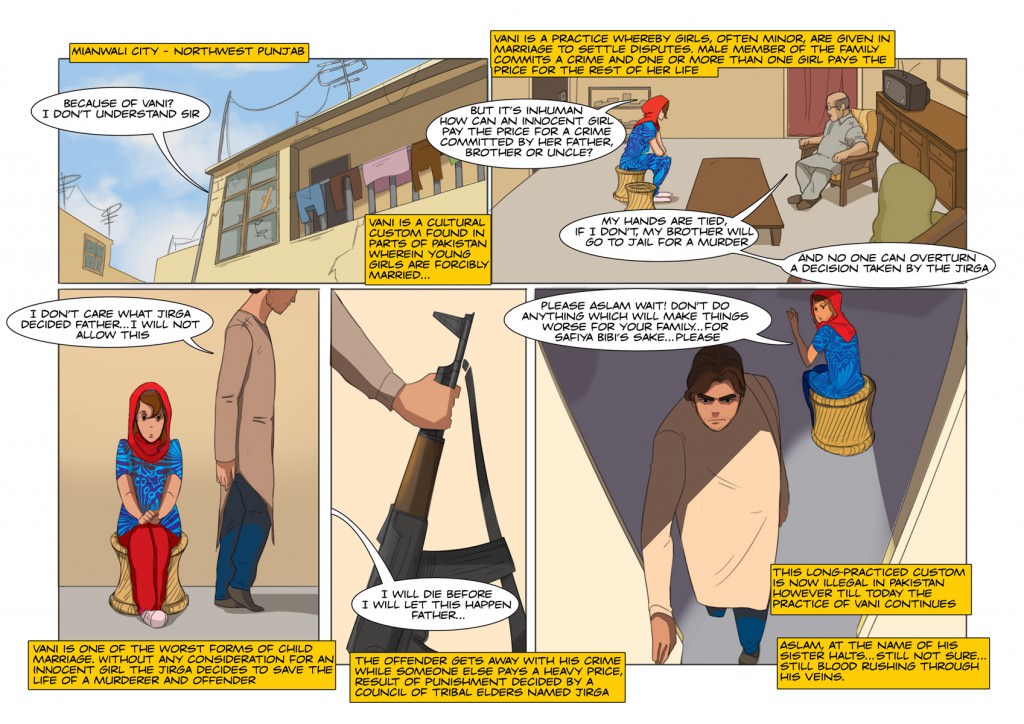 "I have always been a big fan of comics/graphic novels and always believed in the power of disseminating positive narratives via visual storytelling to young impressionable minds and especially in Pakistan, it is extremely critical that we start spreading messages of coexistence and hate-free narratives to as many as possible and as fast as we can", says Imran.
The fourth issue will focus on acid attack and then they plan to launch a polio awareness issue as till today polio workers are being murdered and raped due to many misconceptions and myth which surround this subject, resulting in Pakistan being one of the only three counties left in the world which is still not a polio free territory.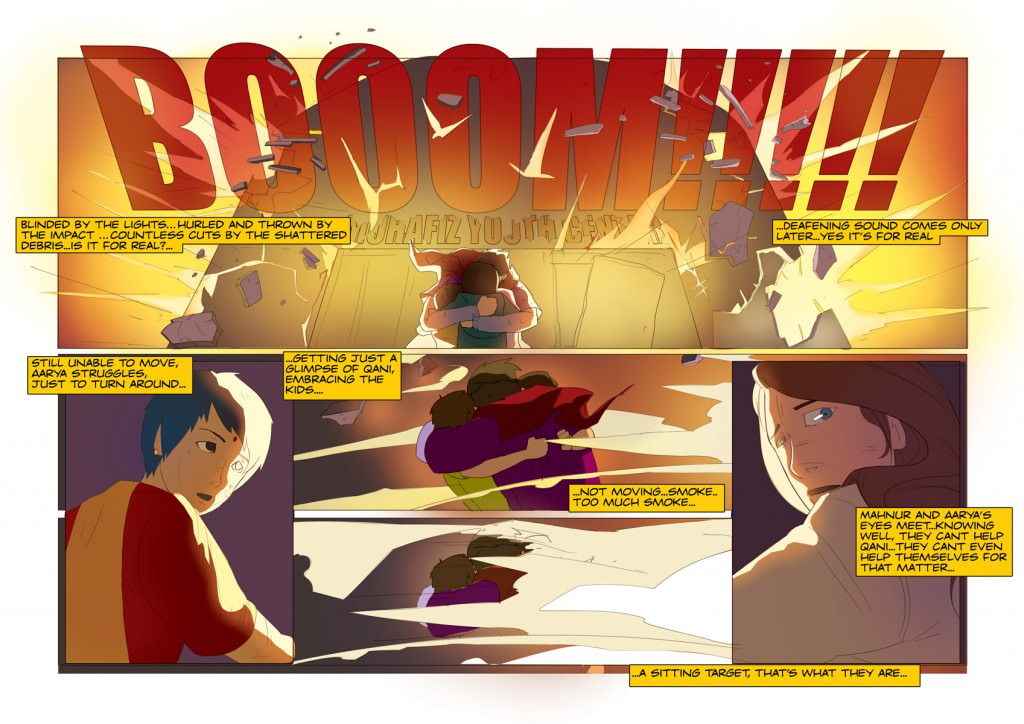 At the end, the comic provides real-time facts and statistics on child marriage in Pakistan and worldwide giving the audience a larger picture of the issue and how it plagues a girl's overall development.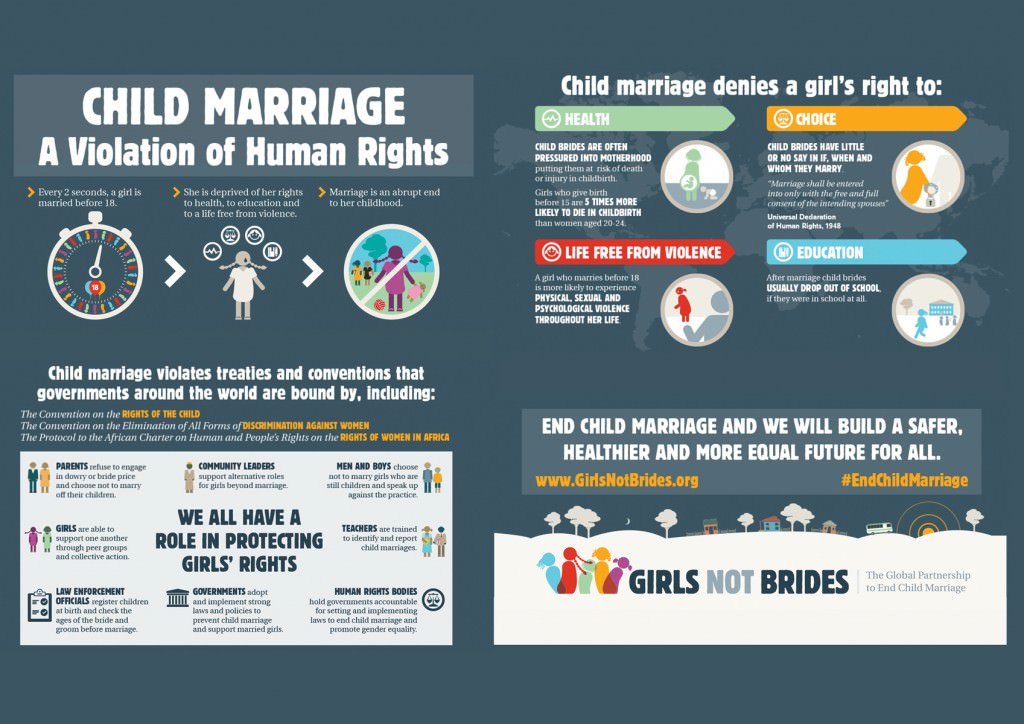 It also provides a sneak-peek in to the next issue of Team Muhafiz which will cover acid attacks. Watch this space for more updates.
Visit Team Muhafiz's website to read the comic (available in English and Urdu) for free here.
Illustrated by Babrus Khan and colors by Rabiya Waheed