This International Women's Day 2016, we gathered to celebrate our collective commitment to create a world free of violence, discrimination, injustice and oppression. We are inspired by the gains of our women's movements. We re-energised ourselves to continue our resistance of patriarchal, casteist, communal and regressive forces, both state and non-state.
More than 500 people marched together from Rajiv Chowk to Jantar Mantar demanding azaadi. Organised by more than 20 organisatins, the program at Jantar Mantar saw skits, street plays, songs and speeches from Soni Sori, Shehla Rashid and speakers from women's organisations like AIPWA, AIDWA. The Domestic Workers Union staged a street play to highlight the every-day oppression they face while looking after people's homes and caring for their children. Addressing the gathering on Women's Day, Soni Sori said,
"On this Women's Day even though its 2016, women are not safe. Women are raped, attacked, beaten, thrown acid on, where are we safe? Women live in so much fear. No matter what crimes women are accused of I want to say that we have the right to dignity and to be tried fairly. We need to pledge to create an atmosphere so that the most deprived woman is allowed to progress."
See how the event unfolded from the march to Soni Sori's speech, one picture at a time.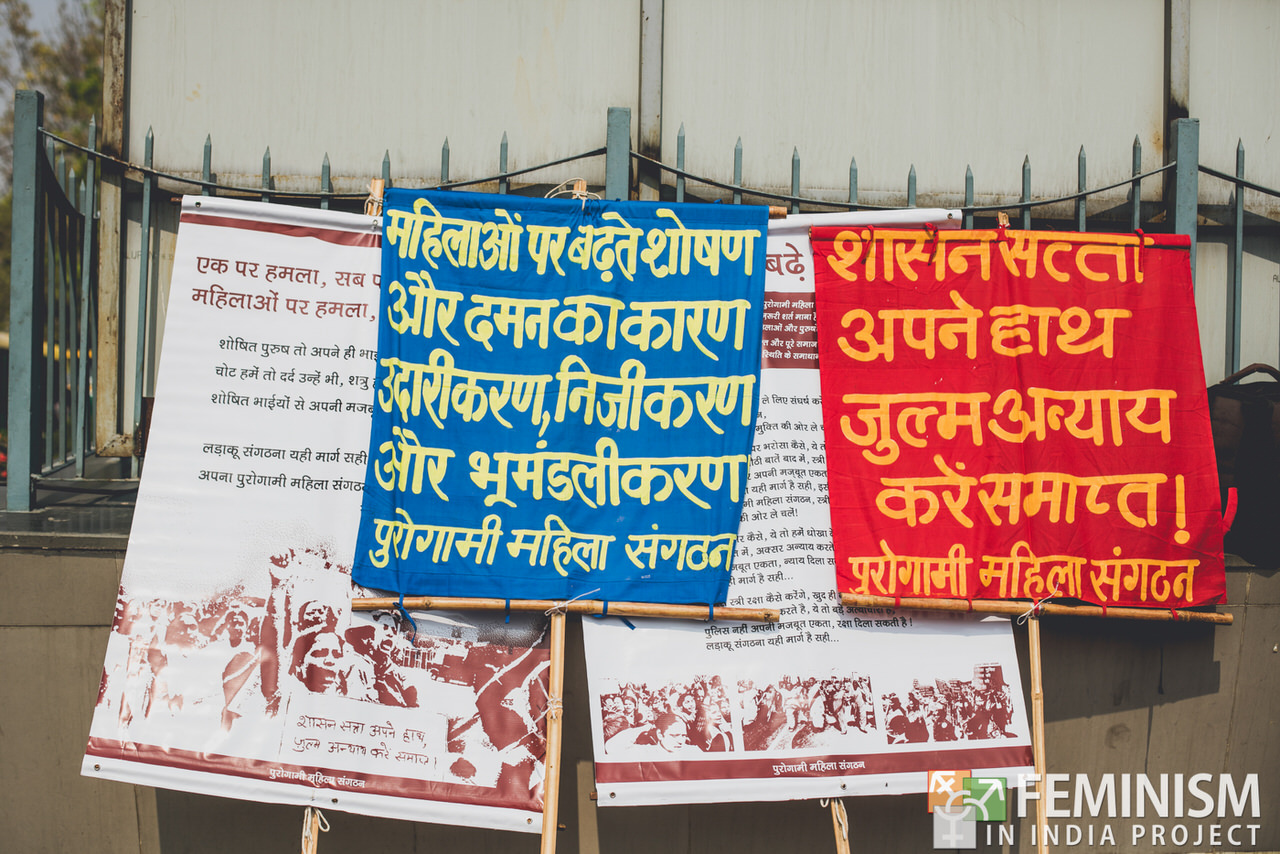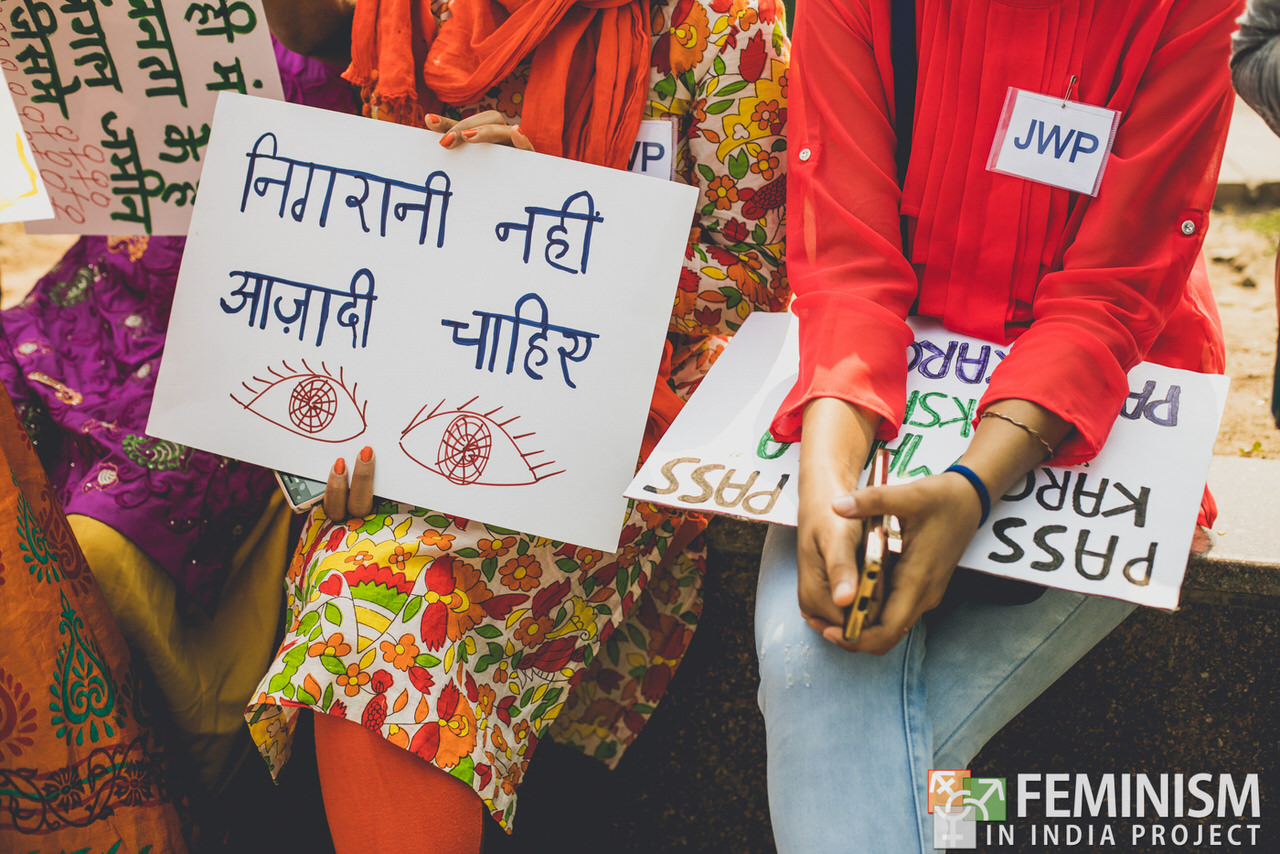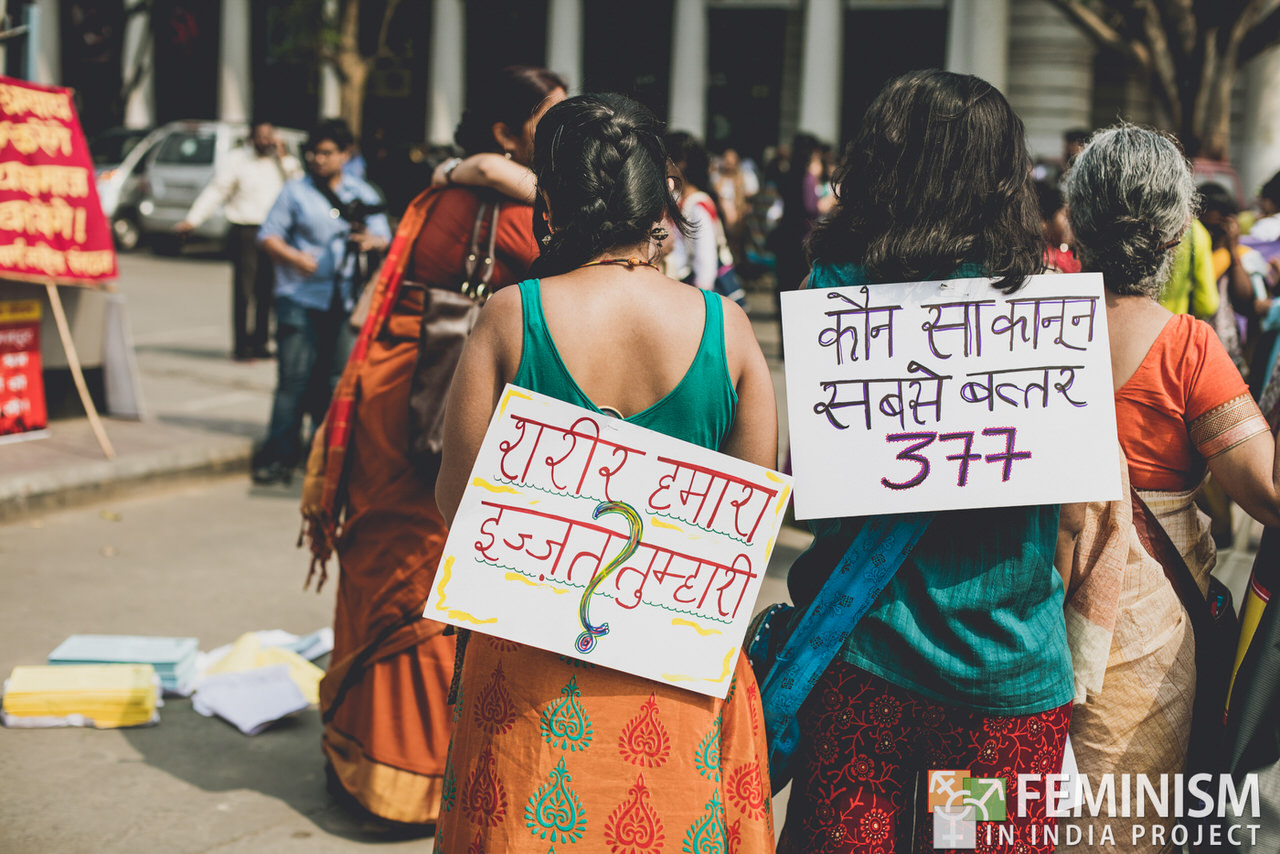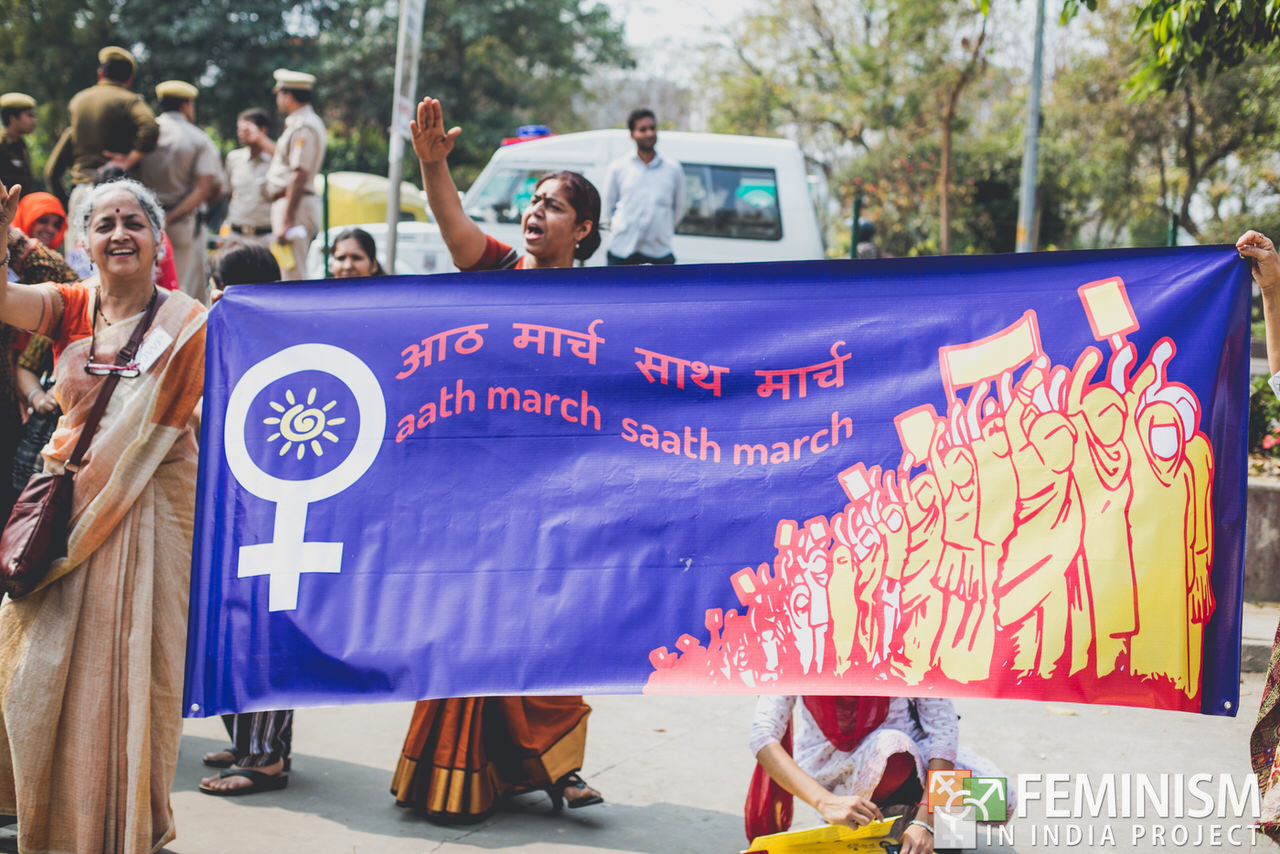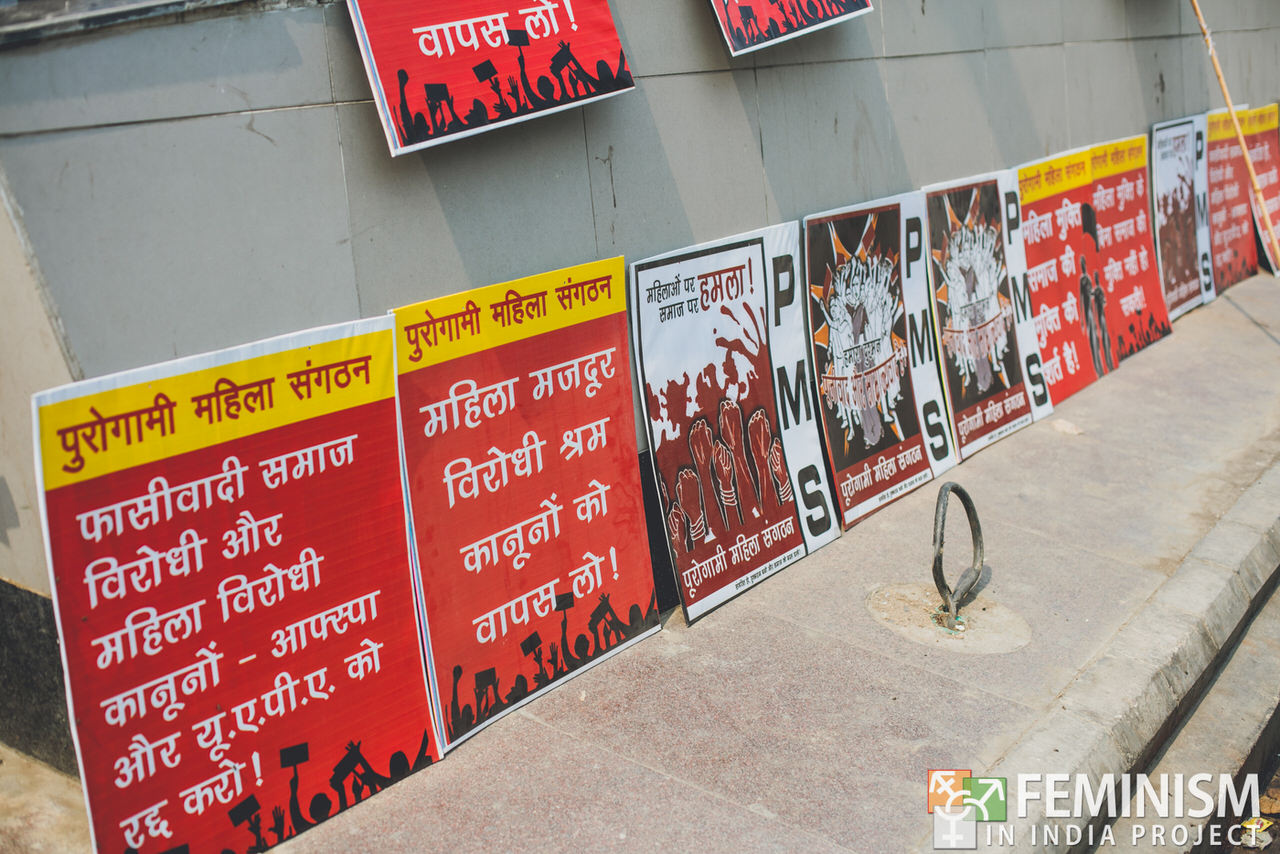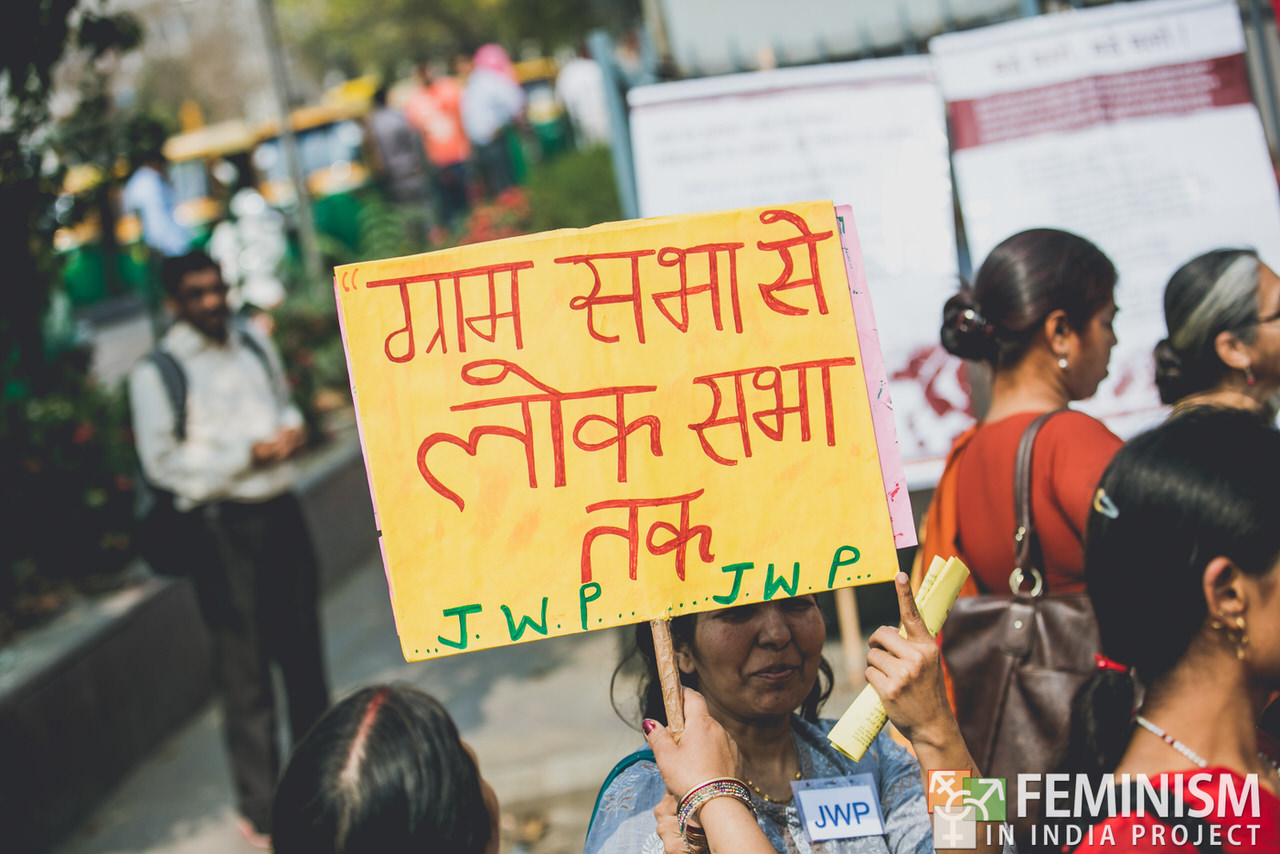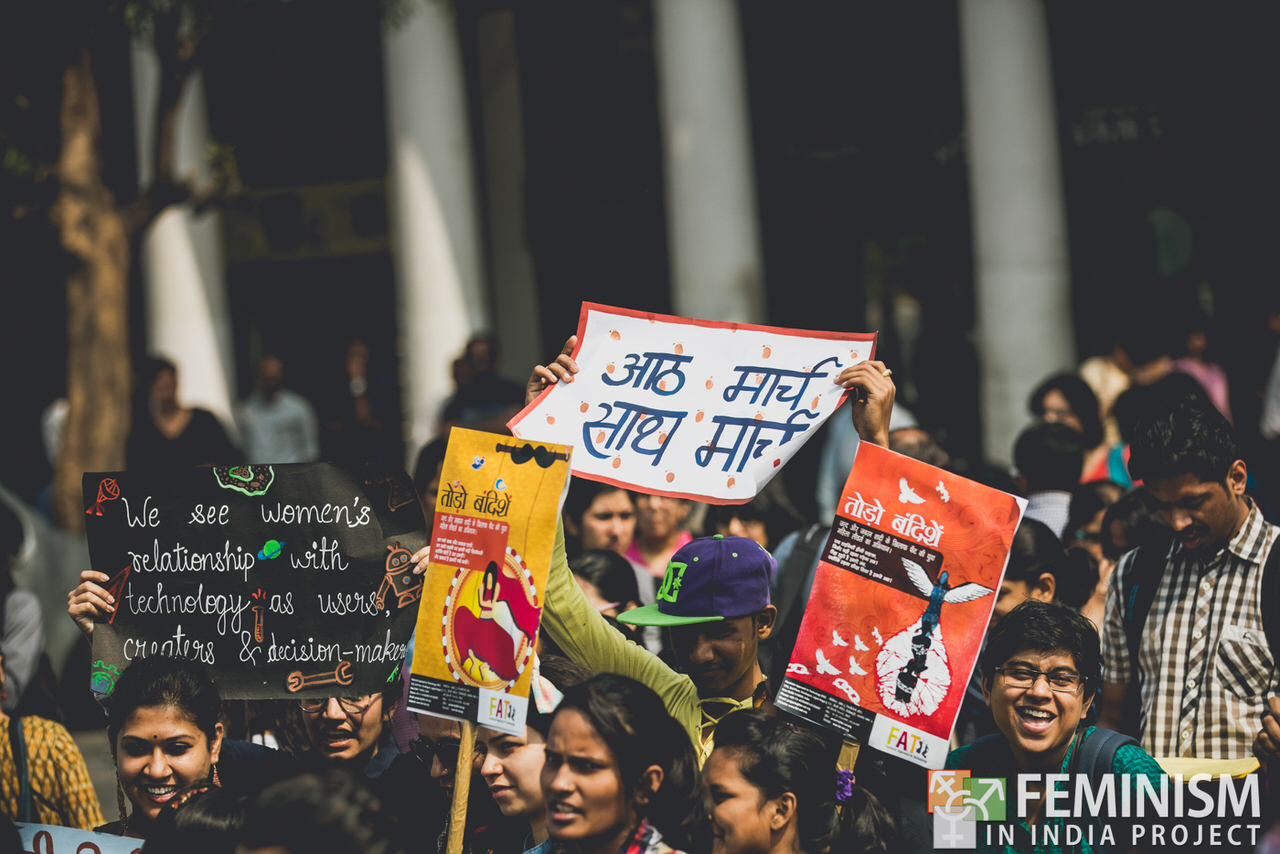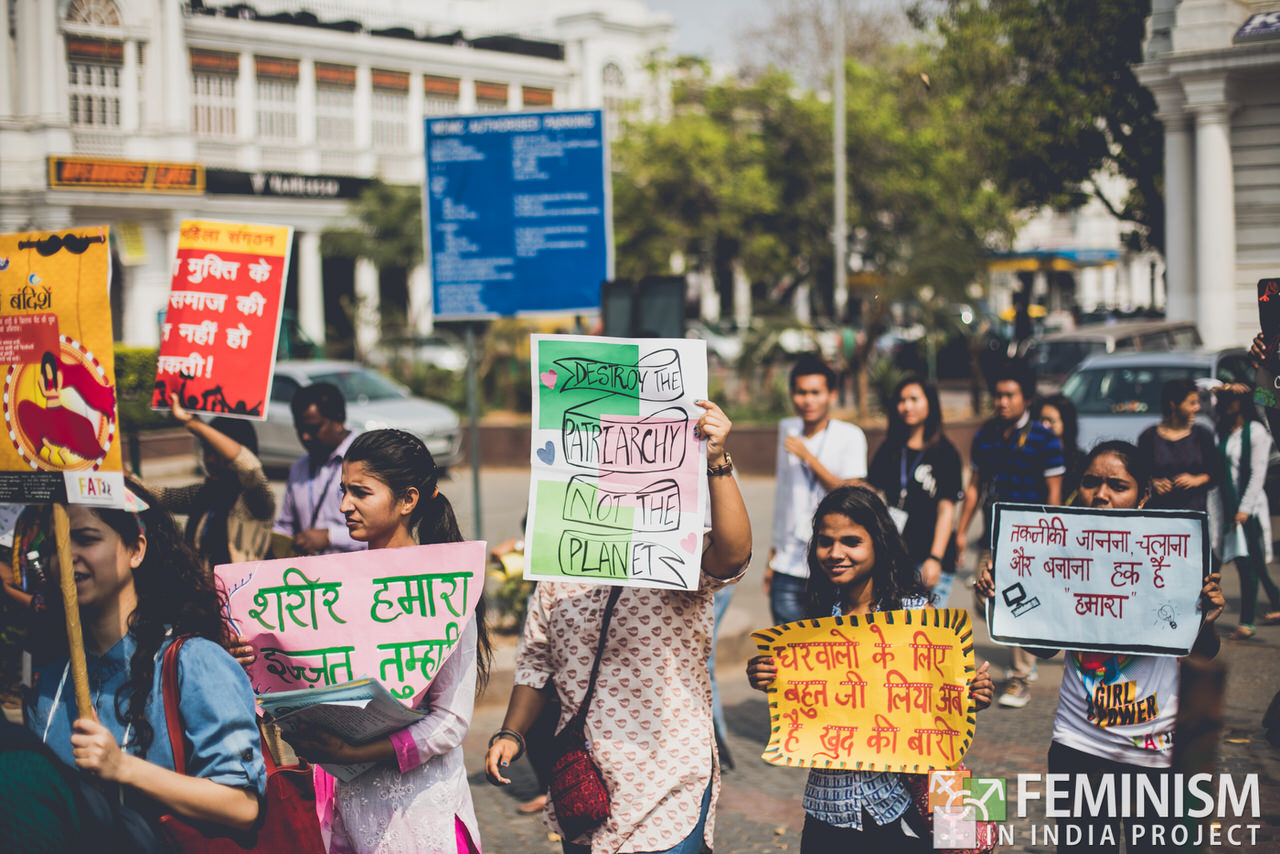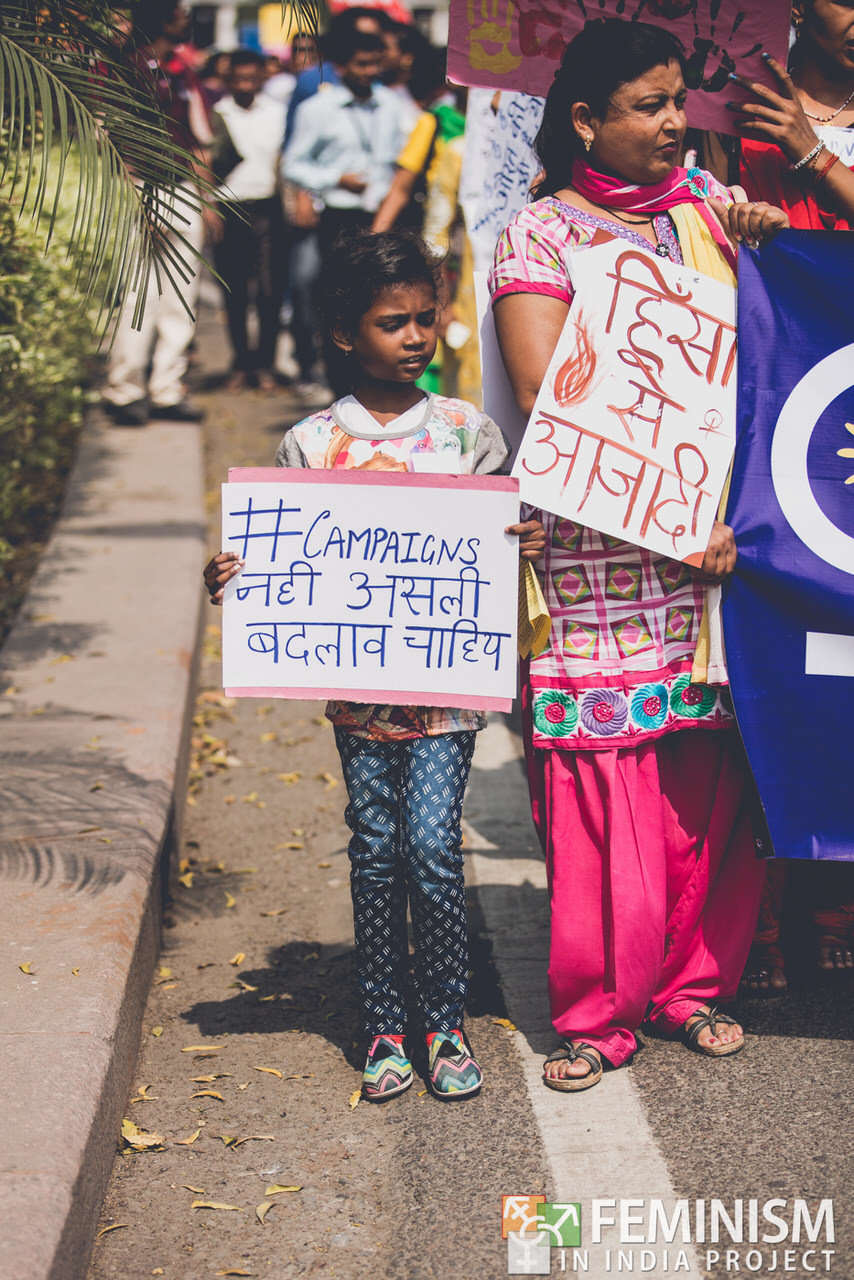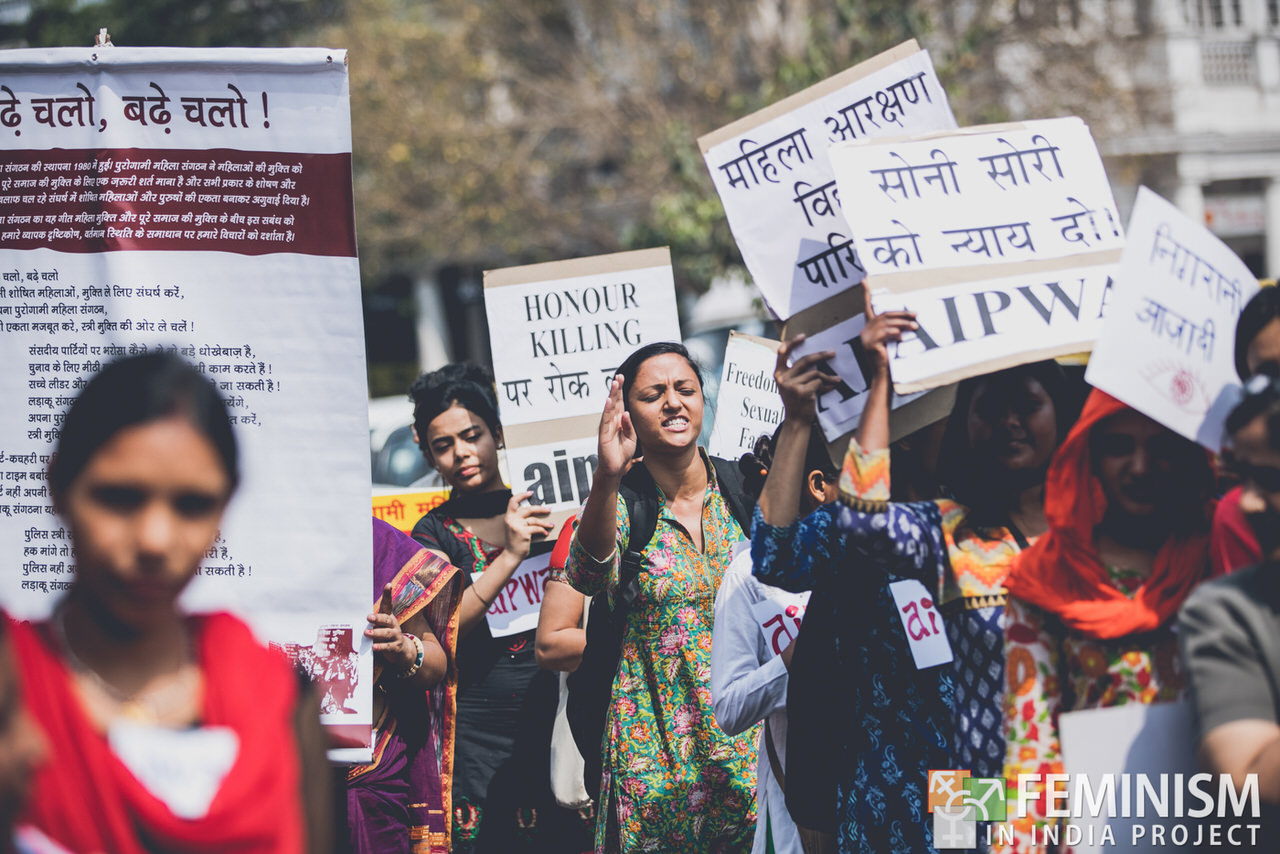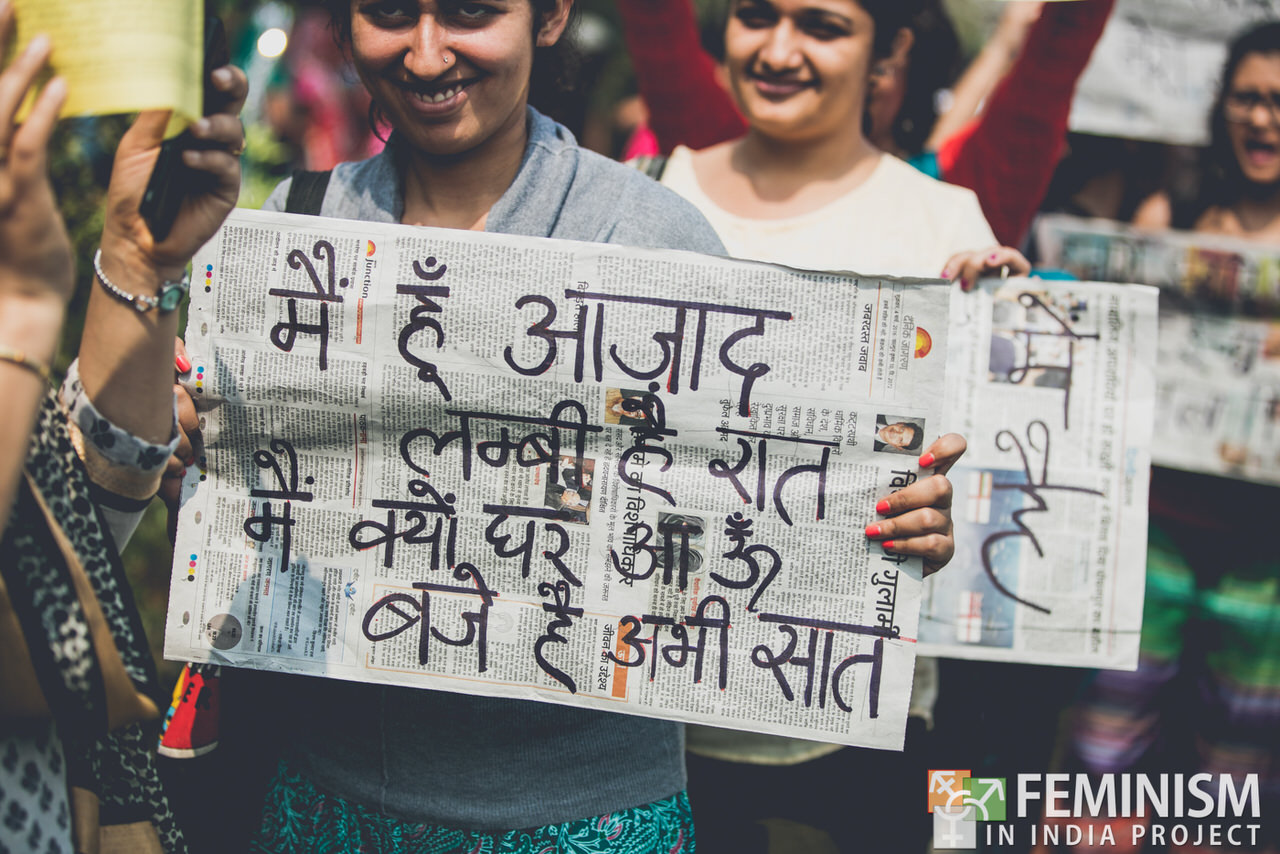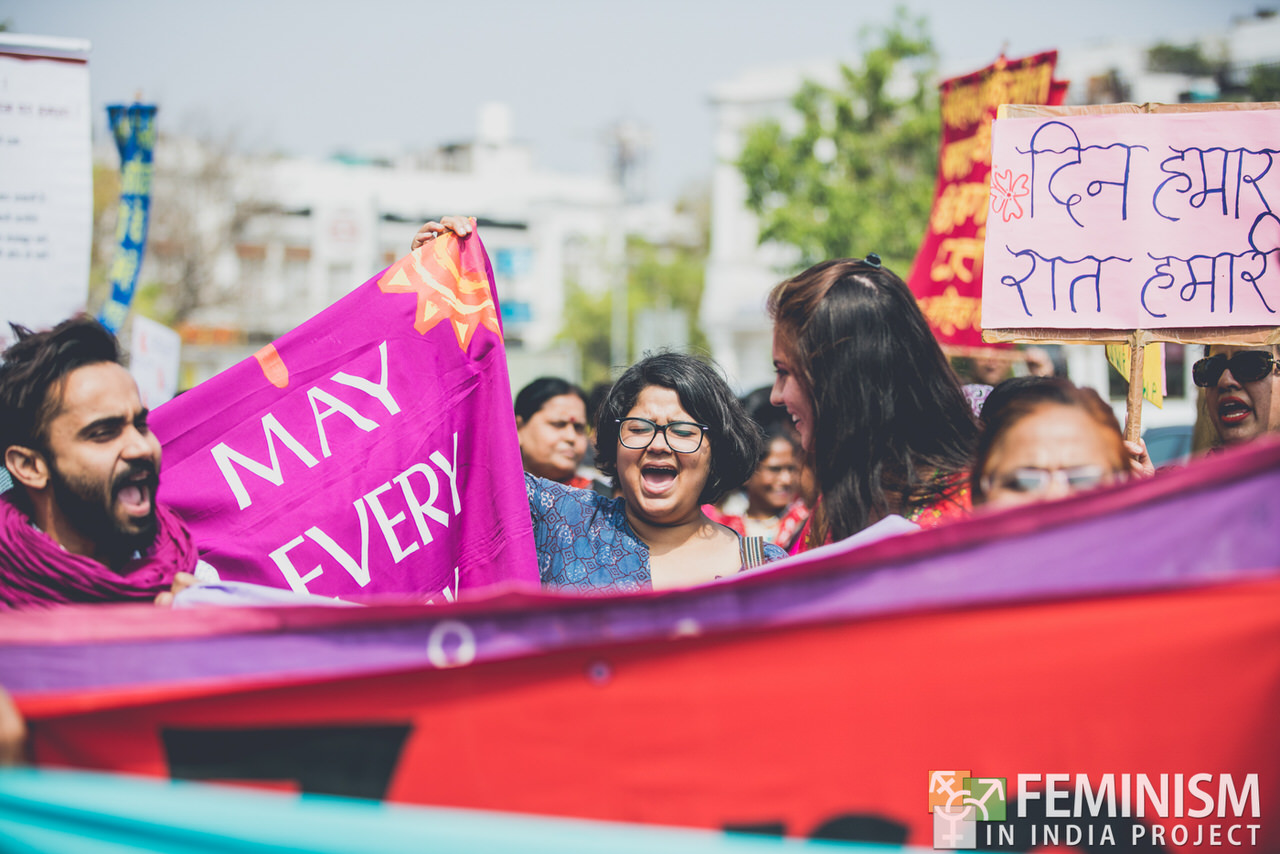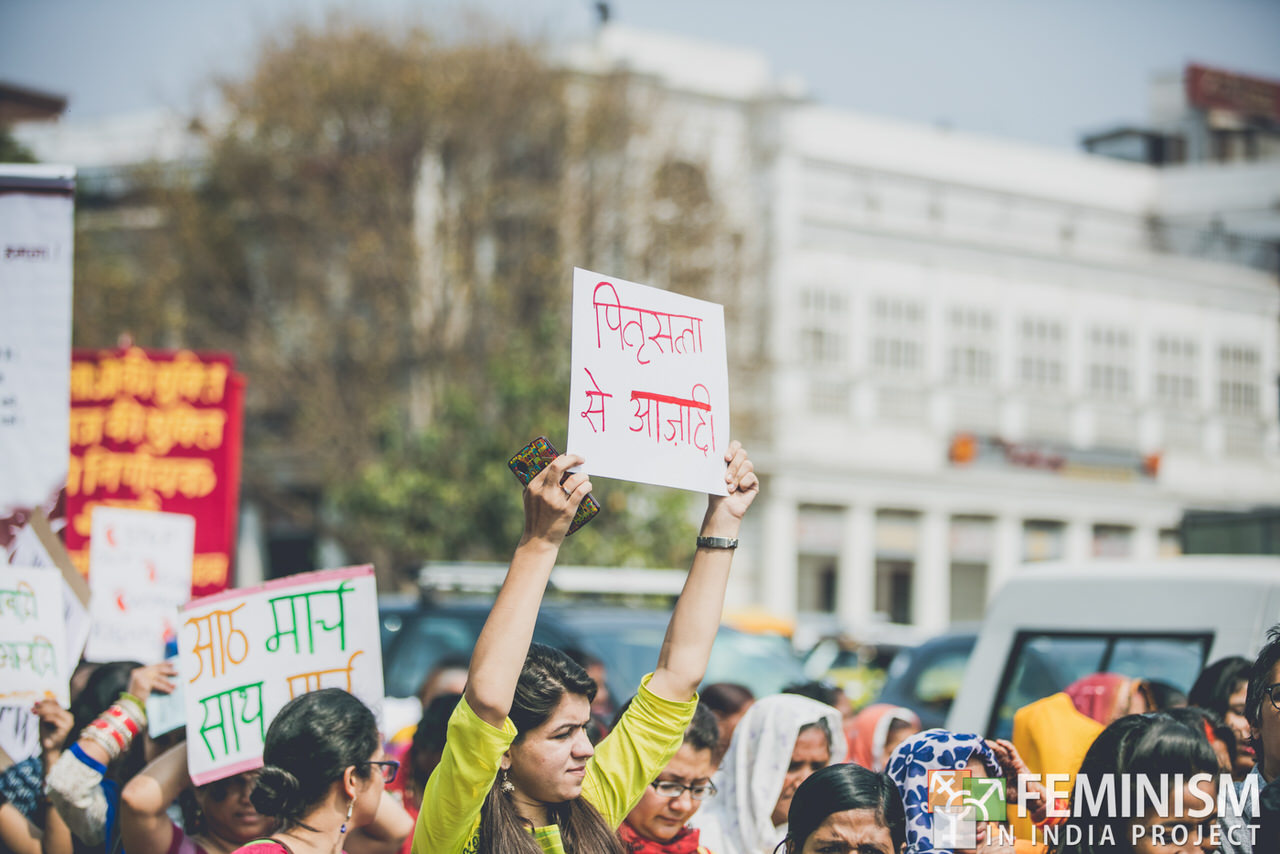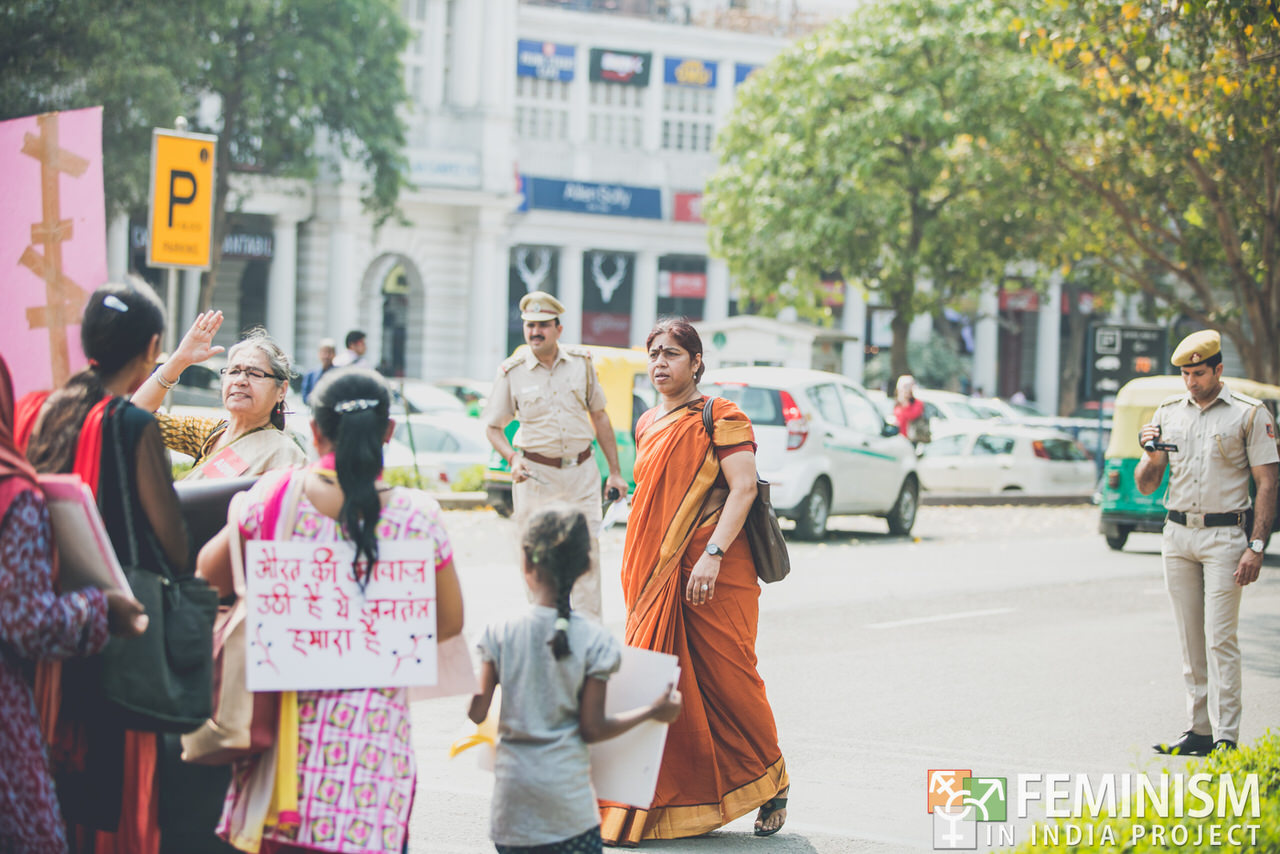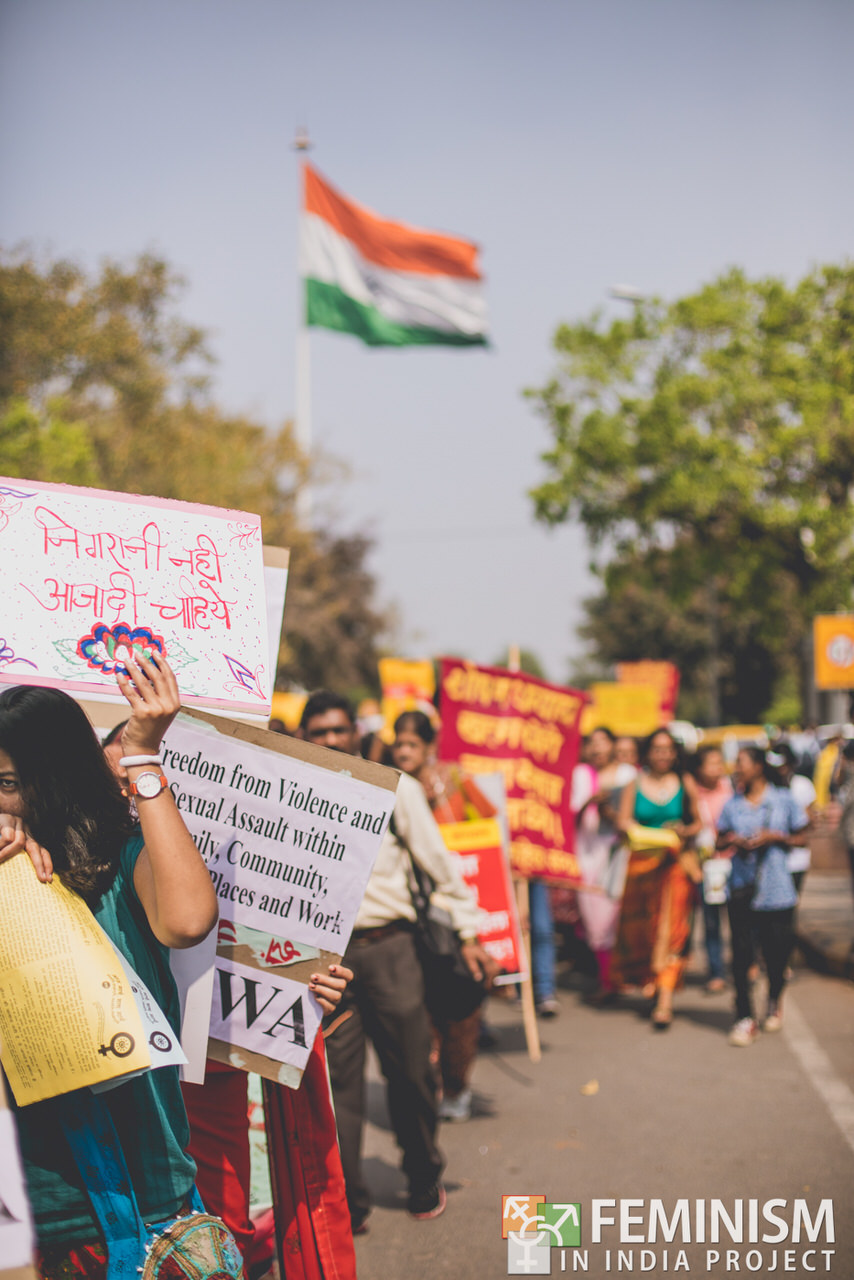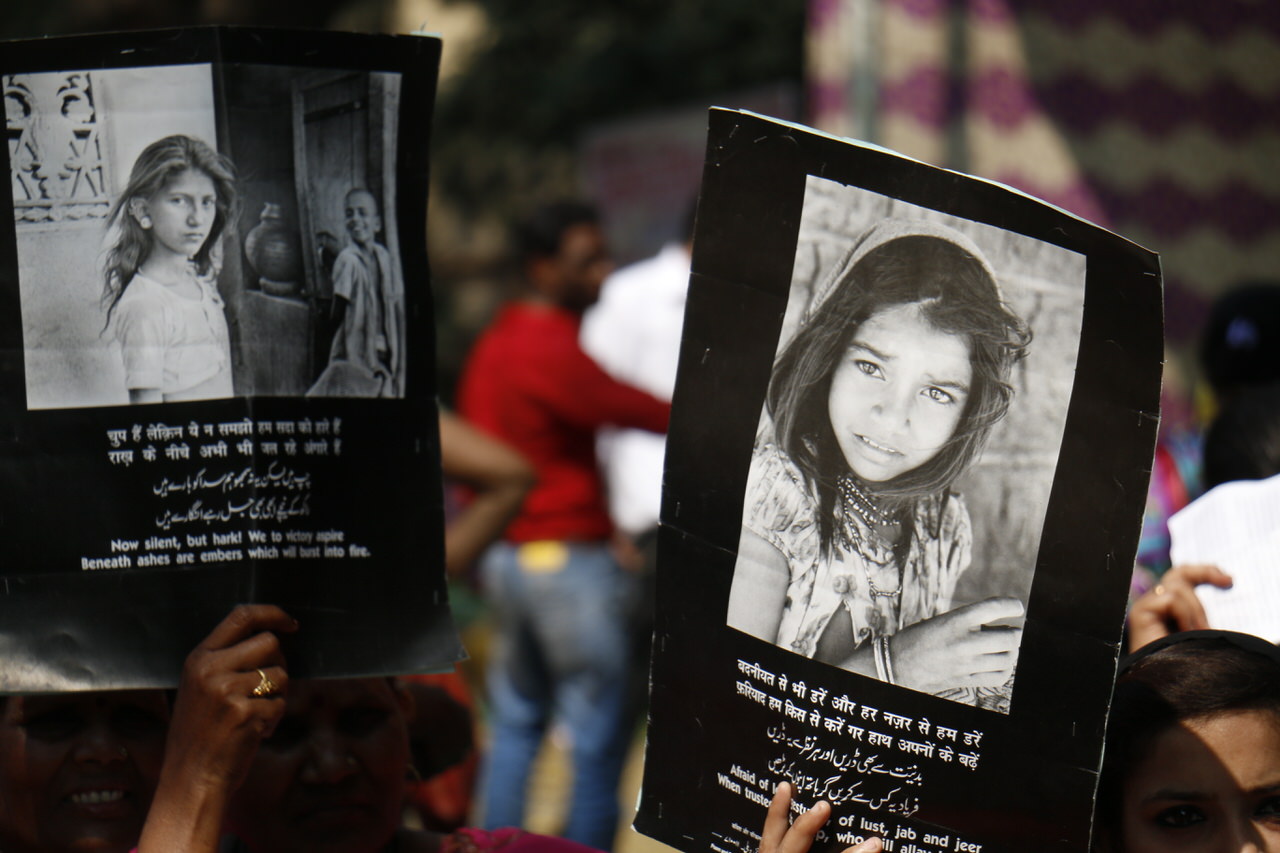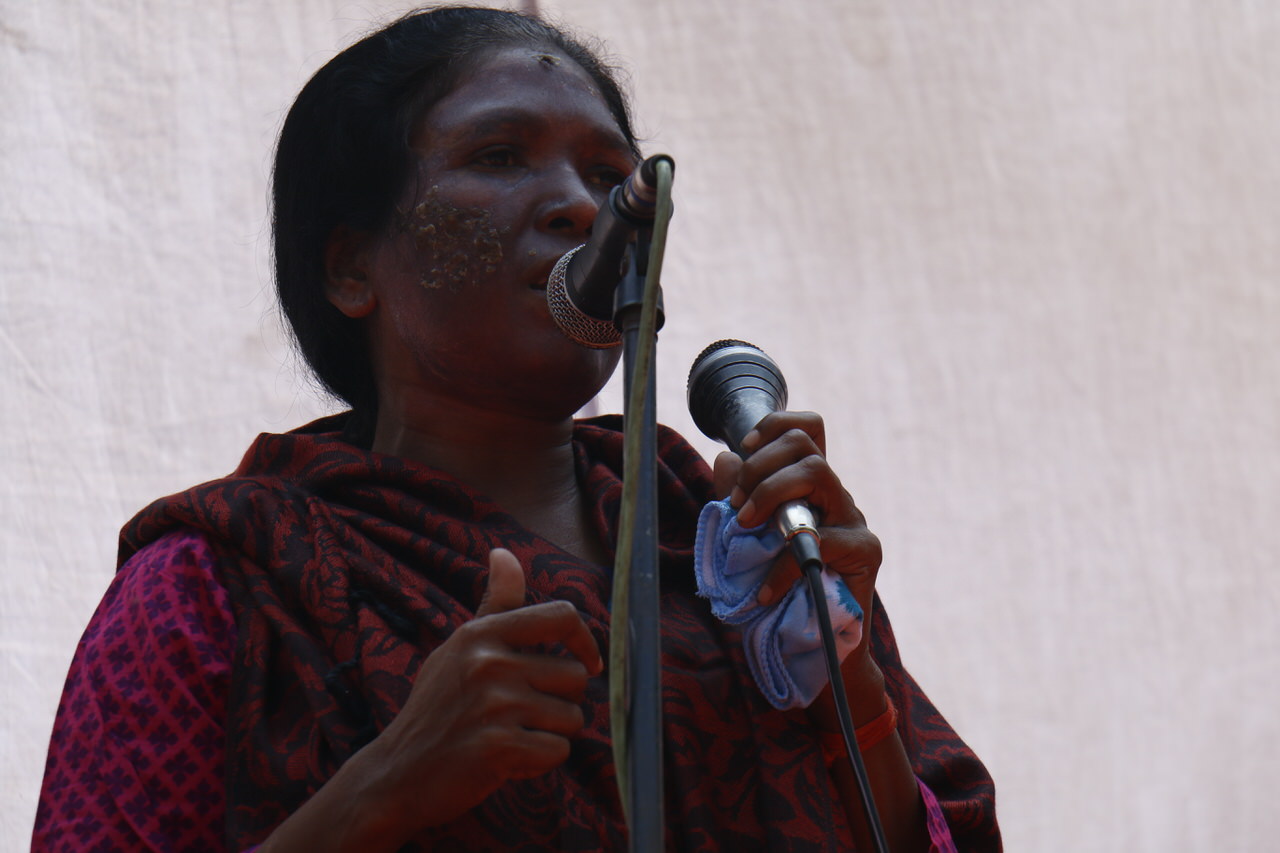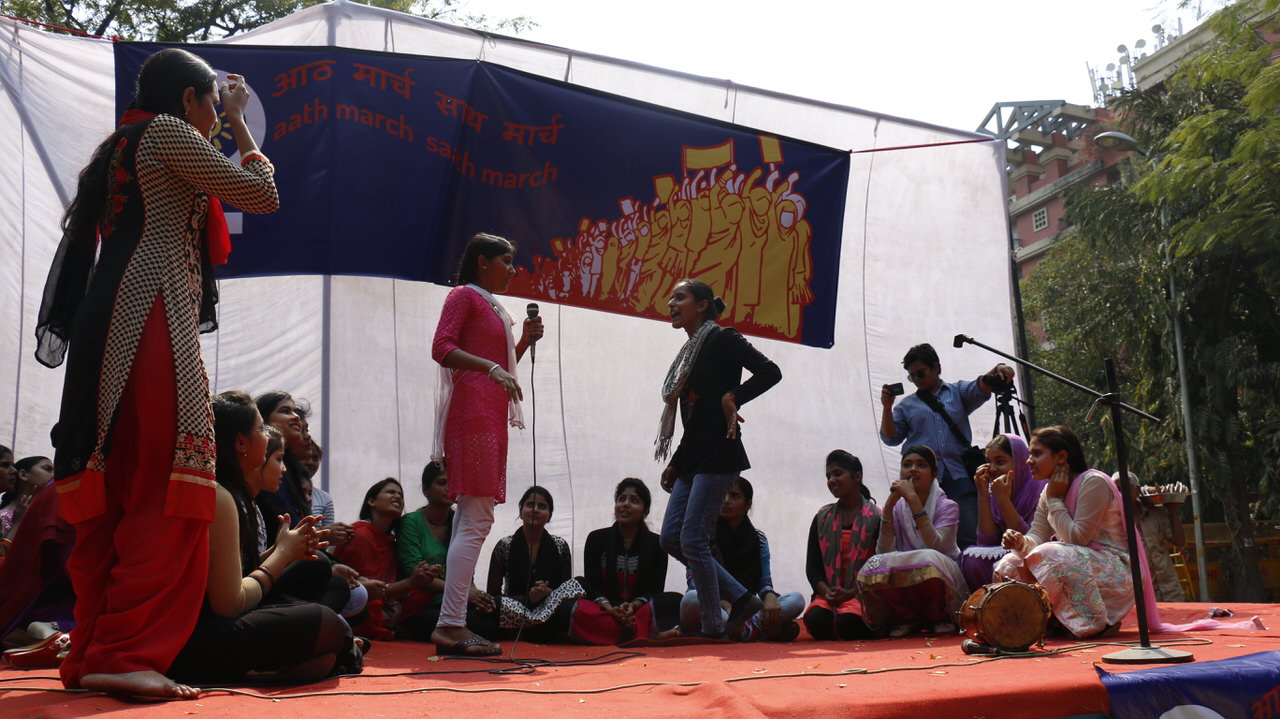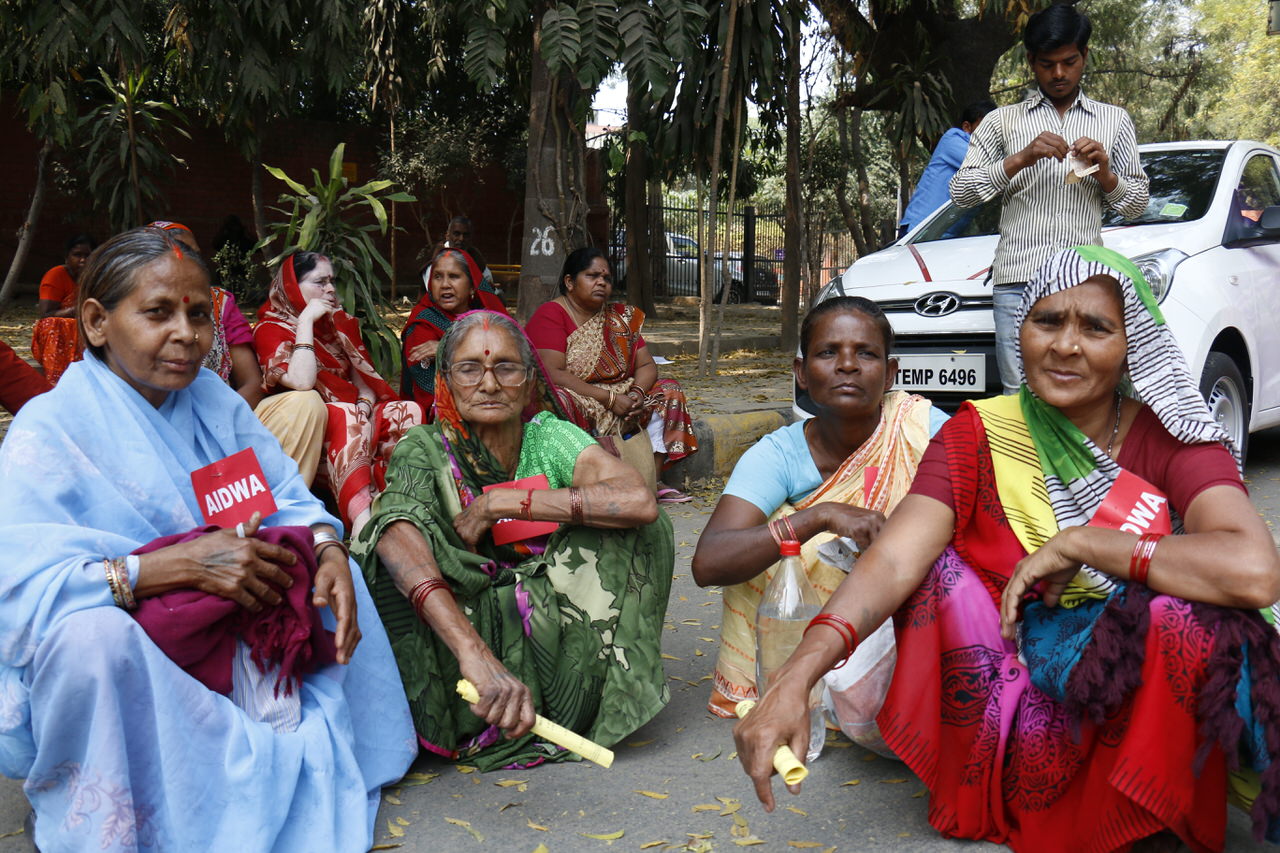 Also read: Aath March Saath March: International Women's Day 2016 Parchi
Photo Credits: Tarun Chawla for Feminism In India and The Girl Power Leaders of FAT