[vc_custom_heading text="India's First "I Need Feminism" Campaign At IGIT & AUD, Delhi
" font_container="tag:h1|text_align:center|color:%238224e3″]
[vc_cta h2="" txt_align="center" color="pink" add_button="bottom" btn_title="Participate" btn_color="danger" btn_align="center"]
[/vc_cta]
[vc_custom_heading text="Concept" font_container="tag:h1|text_align:center|color:%238224e3″]
'I need Feminism' campaign is a public awareness campaign aimed at asking people why and how feminism is important to them. The campaign is directly inspired from a similar campaign organised at the Oxford University and at the Cambridge University, which later became a rage at many campuses across the globe. The INF campaign is a collection of photographs of people using words to voice their opinions about feminism. Both young men and women hold placards, which through the written word raises their voice against gender discrimination and baseless societal and cultural stereotypes. A similar campaign was also organised by the Feminist society at LUMS, a university in Lahore, Pakistan and it was a remarkable success.
[vc_custom_heading text="What We Did" font_container="tag:h1|text_align:center|color:%238224e3″]
We need feminism because we need to bring so many issues to light. There are too many of us getting groped in public, stared at, insulted, harassed, abused and molested. There are too many headlines about women and girls getting raped. Too many people are trying to fit both the male and female genders in a box. Too much of "girls can't do this" and "boys should do this". We initiated the 'I Need Feminism' campaign to set a platform for people to break their silence and voice out their opinions and beliefs.
On 15th April 2014 with the help of close friends and volunteers we organised a 'I Need Feminism' campaign at Indira Gandhi Institute of Technology and Ambedkar University Delhi. Our team reached IGIT at 10 AM and started preparing for the long eventful day. We began by asking people what they understand by the term 'feminism' to break the ice. Once the discussion got into gear people started warming up to the idea. After that it was one slogan after another, we were running from one group of excited students to another. We made it clear right at the beginning that these photographs will be published on our Facebook page and only took photographs of those who consented.
After collecting a good amount of 45-50 posters from IGIT, we then rushed to AUD where we got an even better response and quality conversations on related topics like gender, patriarchy and women's rights. Some of the students were skeptic and some didn't want to include the term 'feminism' in their slogans but almost everyone wanted to take part. We even crashed a Gender Studies class and after due permission from the professor requested all the students to take part. The friendly professor also wrote a slogan and got herself clicked. The campaign ended around 4 PM when we started counting our posters and realised that we have crossed our target of interviewing 100 people. The overwhelmed team then as a closing shot wrote our slogans.
All the posters along with the photographs can be accessed on our Facebook page here. Below is a collection of some of our top favorites. We hope you enjoy them as much as we did and we wish to see you in the next round. Cheers!
[vc_gallery type="flexslider_slide" interval="3″ images="7241,7273,7275,7279,7280,7282,7274″ img_size="720×320″ title="INF Offline Campaign Photos"]
[vc_custom_heading text="Impact" font_container="tag:h1|text_align:center|color:%238224e3″]
It was our first ever offline campaign which is also India's first ever 'I Need Feminism' campaign successfully organized and executed. We received an overwhelming response both at IGIT and AUD. We talked to 100+ people, got posters and photographs of their personal slogans clicked and documented.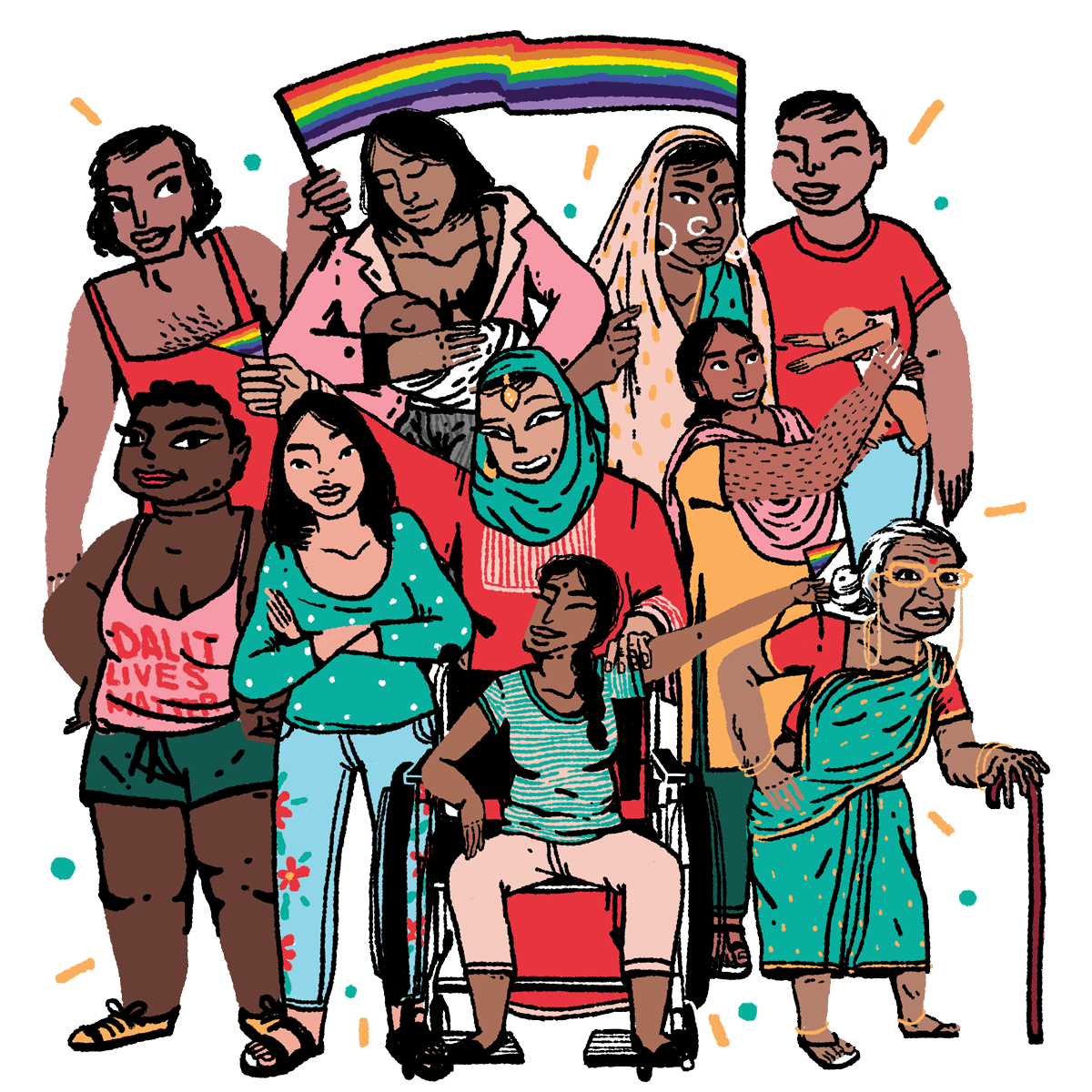 Online Campaign
Since its initiation, the campaign has been a huge success, a lot of people who could not directly take part in the offline campaign due to time and location constraints, requested for an online one. And therefore, we organised an online campaign on our Facebook page where one could send in their photos with their slogans and posters. We received multiple submissions from our readers including the late Suzette Jordan. Some of the photos from the online campaign can be seen below, the rest are on our Facebook page.
[vc_gallery type="flexslider_slide" interval="3″ images="7246,7244,7252,7243,7242,7247,7250,7249,7251″ img_size="720×320″ title="INF Online Campaign Photos"]
[vc_custom_heading text="Press & Media Coverage" font_container="tag:h1|text_align:center|color:%238224e3″]