2016: The Year We Went Full-Time
2016 was a path-breaking year for us. In the begining of this year, I quit my full-time job and decided to work on FII full-time – the best decision I have made till now in my professional life. Our team grew bigger and Adishi Gupta joined us as Content Editor.
New Programs
We initiated a lot of new programs in 2016:
I'd like to take this opportunity to thank each and every person, organisation and/or group who has ever been involved with FII and helped us build a safe space to discuss, debate and dissent. We're forever indebted to our community of fellow feminists and allies.
Below is a look at how 2016 was for Feminism in India. Here's wishing you a very Happy New Year, and hope 2017 will be a bigger, better and more intersectional movement with YOU.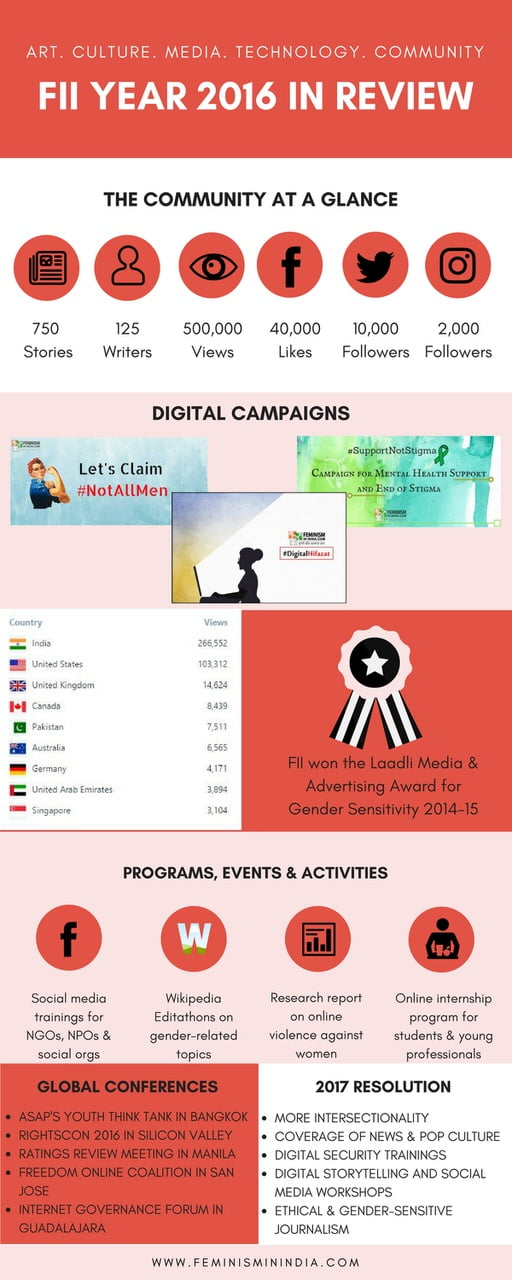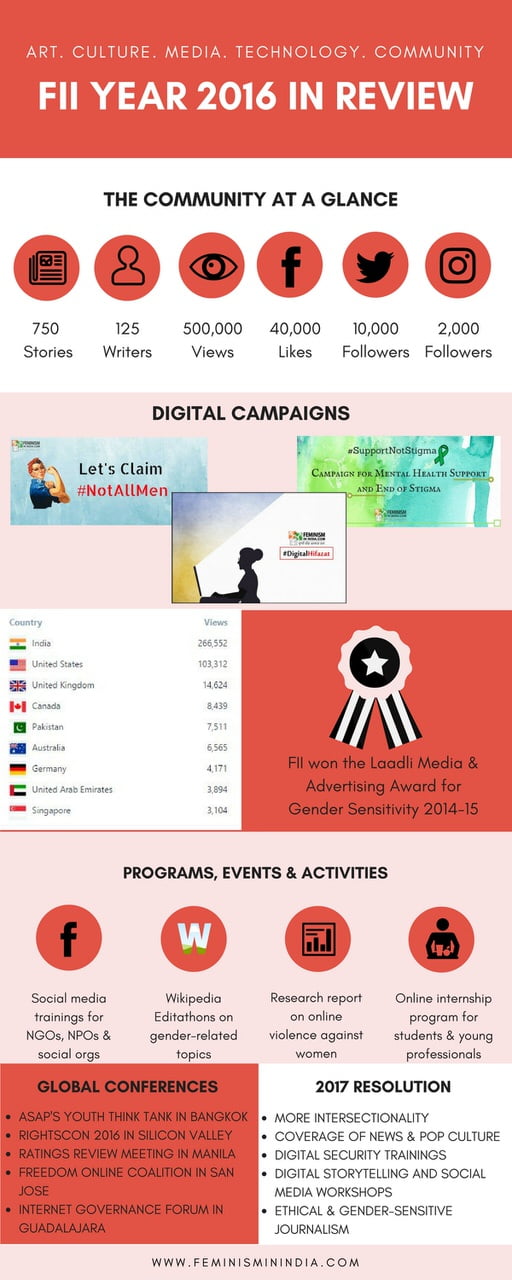 Also read: Feminism In India: Year 2014 In Review
Also read: Feminism In India: Year 2015 In Review