Chennai held its ninth Rainbow Pride March this Sunday, on 25th June 2017. The March was the culmination of a month-long series of events for Pride Month that included cultural performances, sensitization programmes on sexuality and gender-identity, health information talks, solidarity events, films and poster making sessions.
The Chennai Pride March snaked its way through Egmore in a riot of colour, dance and beats of the dhol from 3.30 PM on Sunday. The March saw people from various genders and sexualities assert their identities with Pride (yes, with a capital P). "I'm gay, that's okay, I'm trans, that's okay, I'm lesbian, that's okay, you're straight, that's okay!" shouted the participants, composed both of LGBTQ+ individuals and their allies and friends.
The Chennai Pride made its inclusive nature visible, with posters declaring the intersectionality of all resistances. "All oppression is connected!" said one poster, while another read "Cast out caste!". "RSS, we oppose your anti-Muslim, Brahminical nationalism project," read a poster by another queer Ambedkarite participant, while a fourth poster firmly stated that "Hindi is NOT the national language" – protesting the Hindi supremacy of the government and the nation.
This intersectional approach was also reflected in its press release that stated the demands of the LGBTQIA+ community before the march. The release stated that it firmly resisted the majoritarian forces that sought to impose Hindi and dominant religions and cultures on them, and dictated what can and cannot be eaten. The release also stated that it stood in solidarity with the Dalit community, people with disability, farmers, sex workers of all genders, other minorities, women, and all others struggling against oppression.
The spirit of the Chennai Pride was infectious. As the drums beat out catchy rhythms, the participants danced throughout the parade, the energetic moves of koothu – a popular folk dance – filling the streets.
Rainbow flags fluttered madly through the march and its hues were reflected in wigs, tshirts and the saris of the Pride participants. From traditional Kanjivaram saris to denim rompers to hand-painted, self-styled shirts, Chennai's Pride saw all kinds of fashion statements with only one thing in common – they were all vibrantly colourful.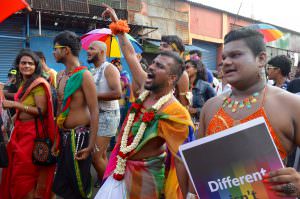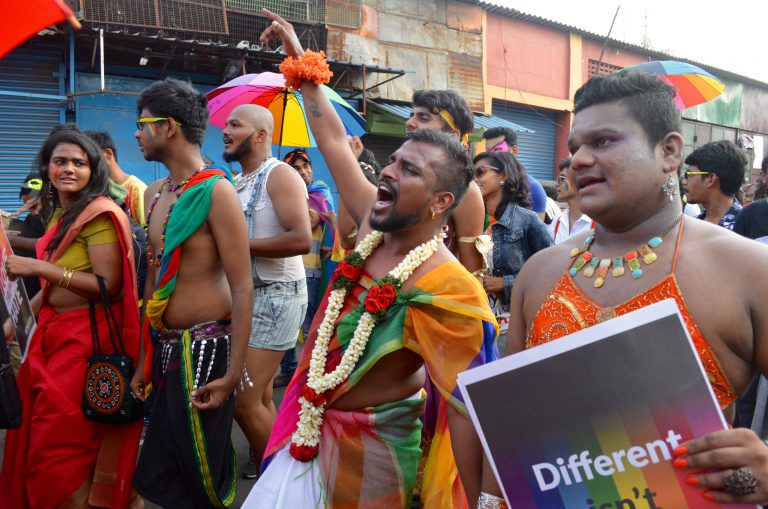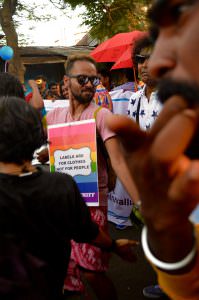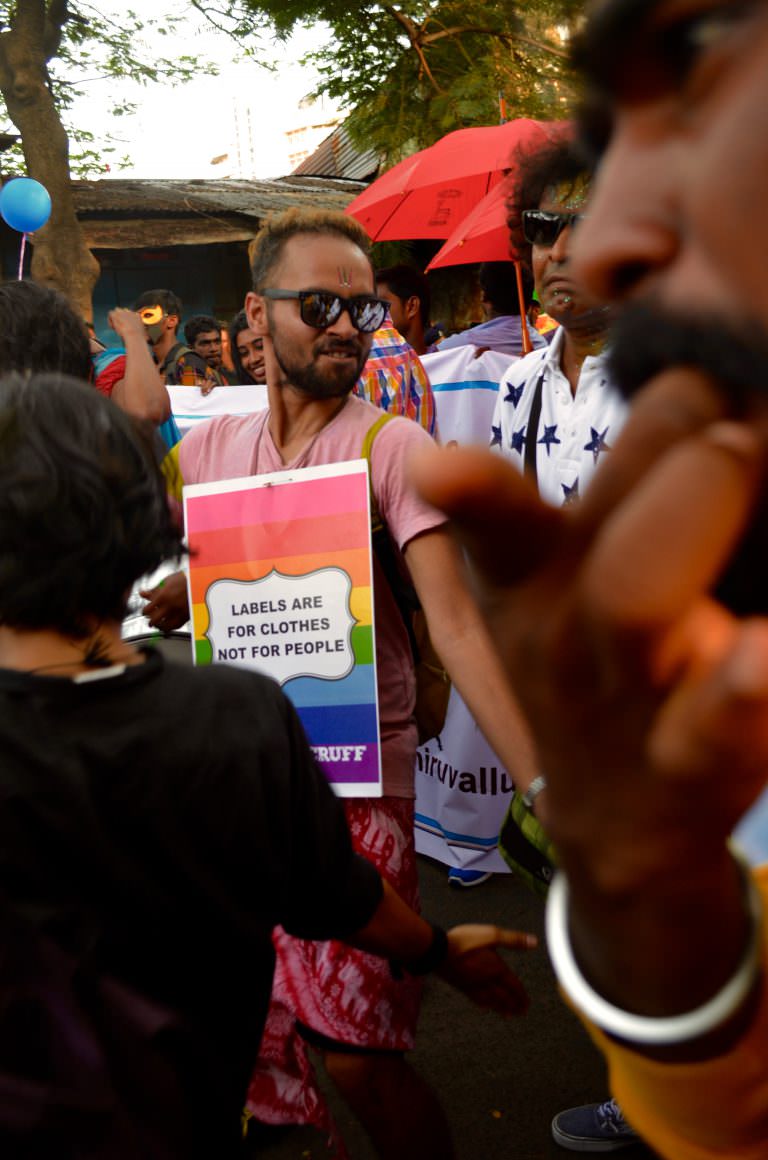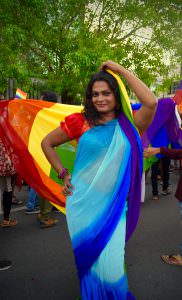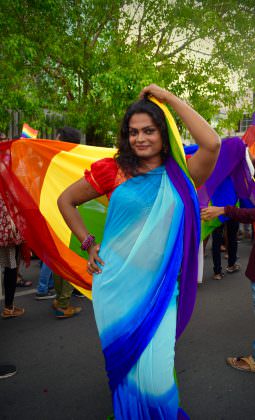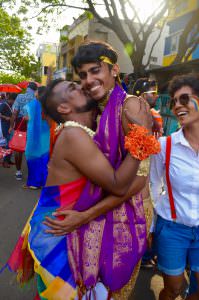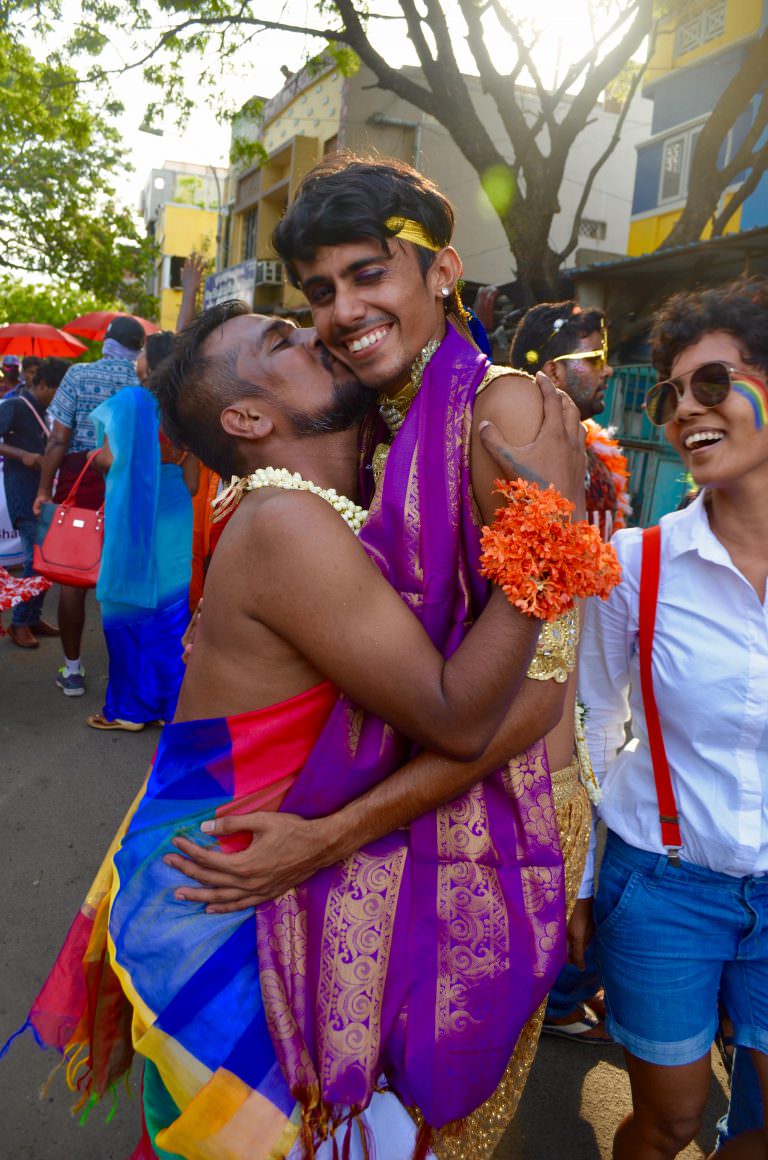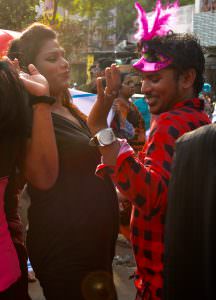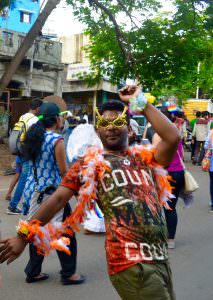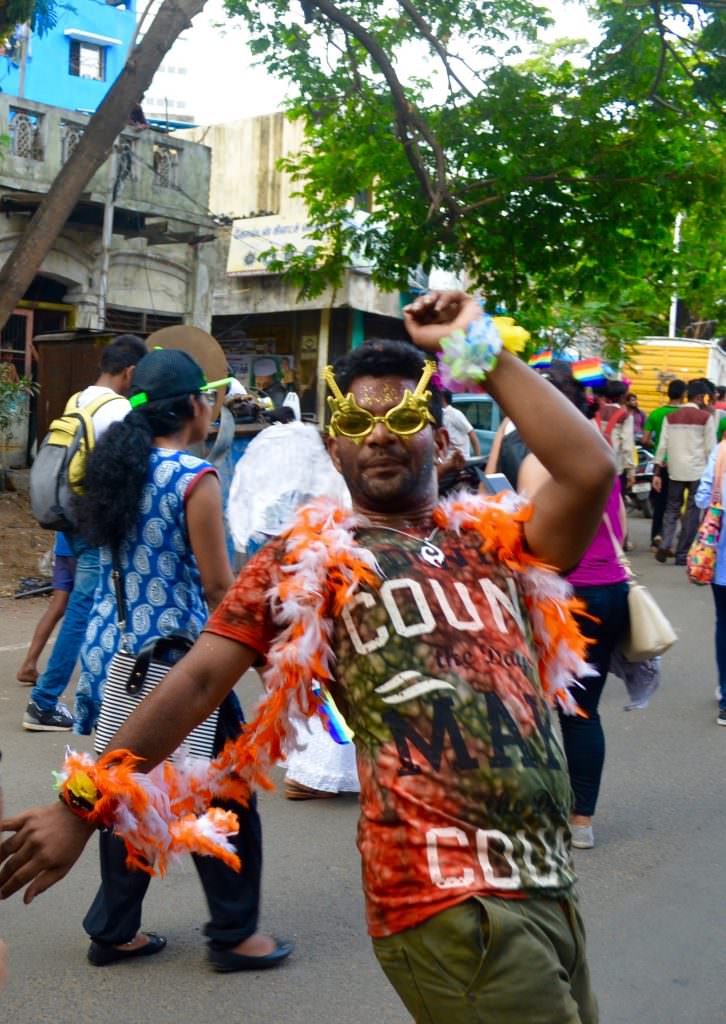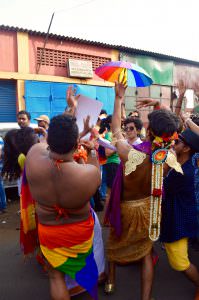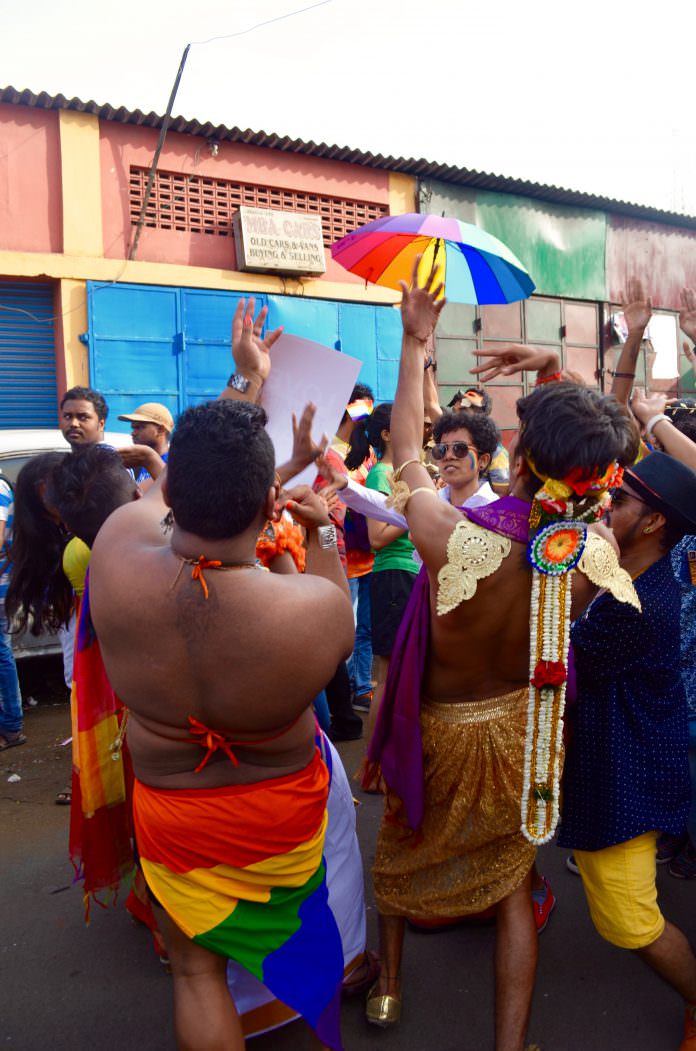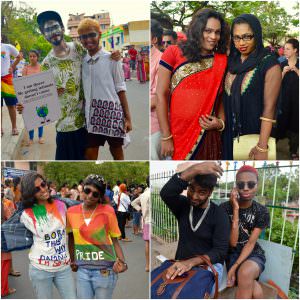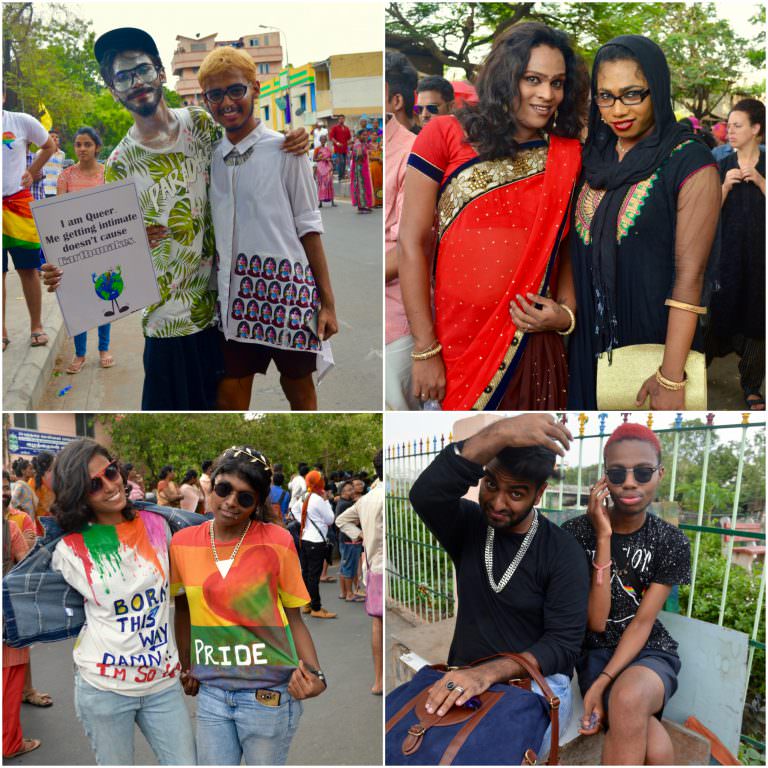 ---
All photographs were taken by Asmita Ghosh. You can follow her on Twitter and Facebook. (Feel free to contact her for the original photos!)