You know how we get upset over little things in our life? The weather being too hot, the autowala charging you extra money in the morning, your food not being tasty enough—we tend to make a mountain out of a molehill for problems which are not really that problematic, don't we? While we are cribbing about some thing or the other in our life, there are champions like para badminton player Manasi Joshi, who keep on learning and unlearning new things in their lives.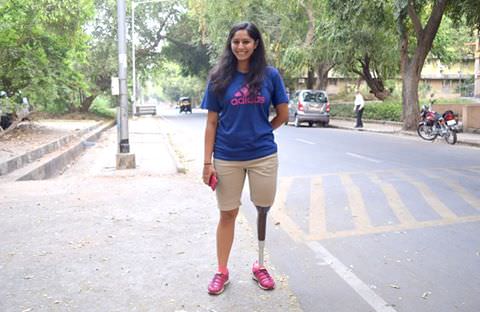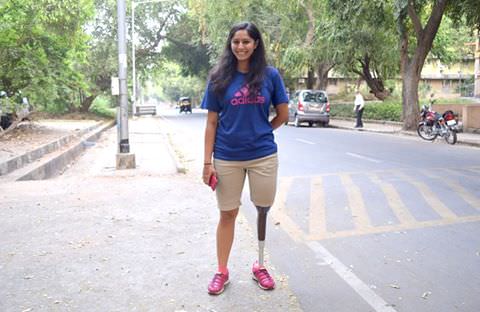 Badminton was always of interest to Manasi, she was only six when she started playing badminton, but she never pursued it seriously. Till her accident in 2011, when she lost her left leg. This is when badminton provided the grit and the will force for her to fight against all curve balls that life threw at her. FII had the wonderful opportunity to take a peek in the life of Manasi Joshi; the Paralypmian.
MM: How does an average day in the life of Manasi Joshi unfold?
MJ: During off season, I rush for work in the morning and practice badminton thrice a week and go to gym on the other three days. I practice or am in the gym till 9 pm from 6:30pm. I have enrolled into online courses on Coursera and attend them later in the evening after dinner. I usually sleep by 11:30pm.
MM: What kind of a fitness regime do you follow?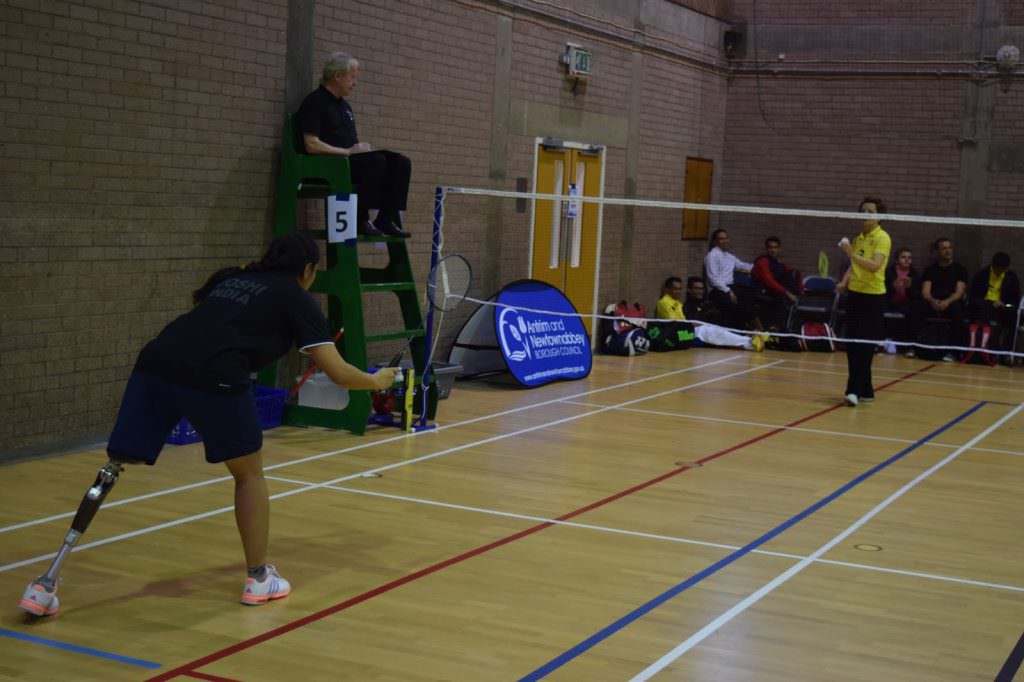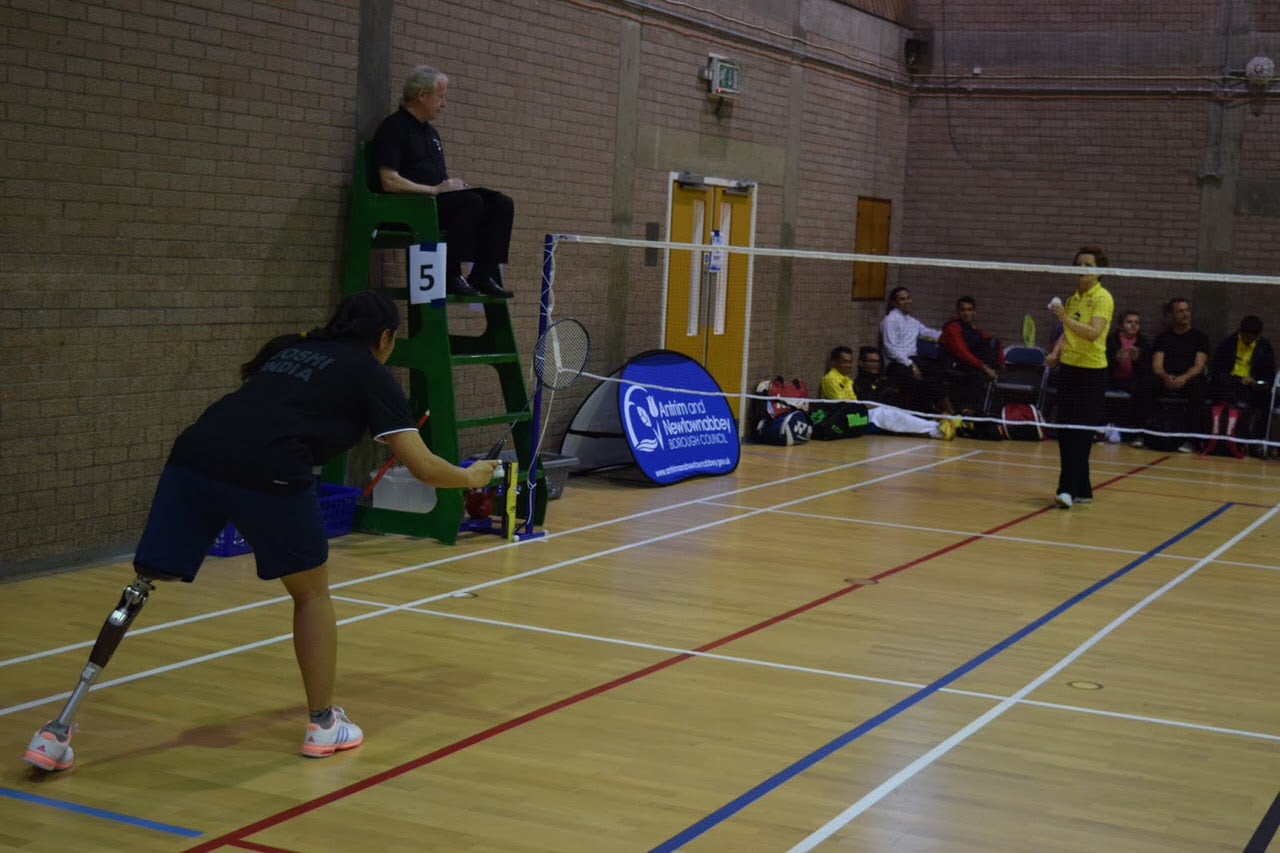 MJ: Most of my workouts concentrate on leg & core strengthening, balance, and coordination. I also use yoga in my stretching routine followed by breathing control & meditation.
MM: Are you focusing on Para-Badminton full time currently?
MJ: Initially I had decided to pursue sports after I left my job in Mumbai. Couldn't survive much without any financial support from the government. I realised that I needed to earn to fund my own training and maintaining my lifestyle.
So no, while I am representing our country at international tournaments, I am also working to support myself. Currently I am employed with The Gujarat State Cooperative Bank as Assistant Manager in the IT Department of the bank.
MM: You have a blog where you discuss the details of ranking and the technicalities and the stages of the game. Could you discuss the current situation with regard to sponsorship from the government?
MJ: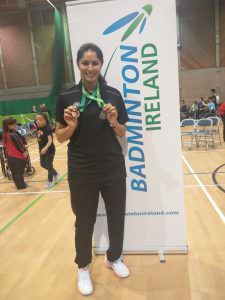 With Indians winning 4 medals at Paralympics Rio 2016, the amount of interest in para-sports has drastically increased. But what we see is that very few sports are getting attention that they rightfully deserve like para-athletics, disabled cricket, para-swimming, etc. Para-badminton is still a little ignored sport with only a few international tournaments which are funded by the government. Also, we get to play a very few (only one) national level tournaments.
As you know the government had spent a huge amount on the Olympics as well as Paralympics Rio 2016, so for our Asian Championship last year in November 2016, players were left on their own and we had to find our own sponsors. We wish the government plans the distribution of funds in such a way that all sports get a certain proportion and we do not have to spend our training time on running around prospective sponsors.
MM: You mention how you have to sit for sponsor meetings, and how most of your participation has been through investment from your personal finances or private sponsorship. Could you explain how such sponsorship meetings occur? What kind of conditions are offered to you during these meetings?
MJ: Most of the organisations want to tap the goodwill that para-athletes can generate by sponsoring them. Usually, I am asked to carry their logo during the whole tournament, few social media mentions and so on. This scenario is when they can't release their Corporate Social Responsibility (CSR) funds.
After acquiring disability, I have have been living with unique challenges through adaptability and have fought the many battles of misconceptions or assumed inability surrounding disability. I always wish a brand understands this.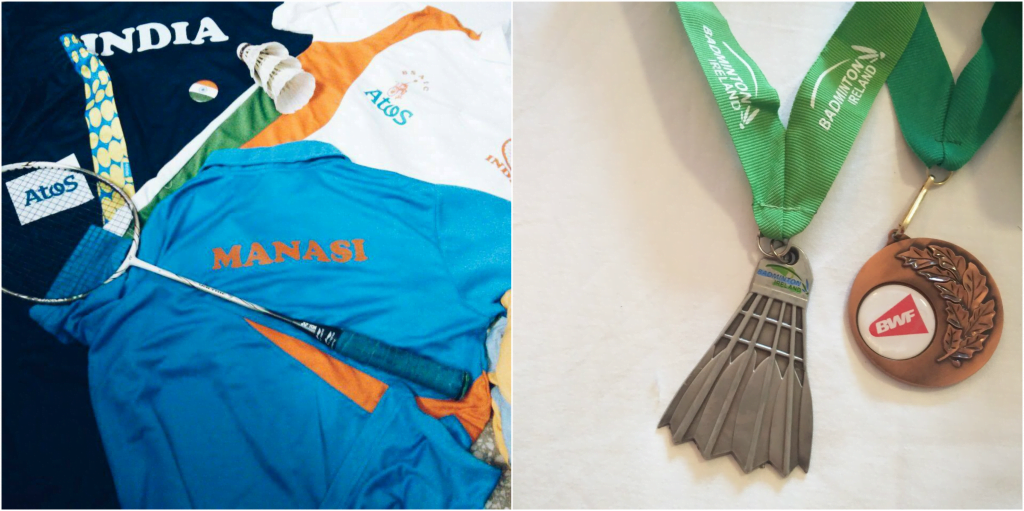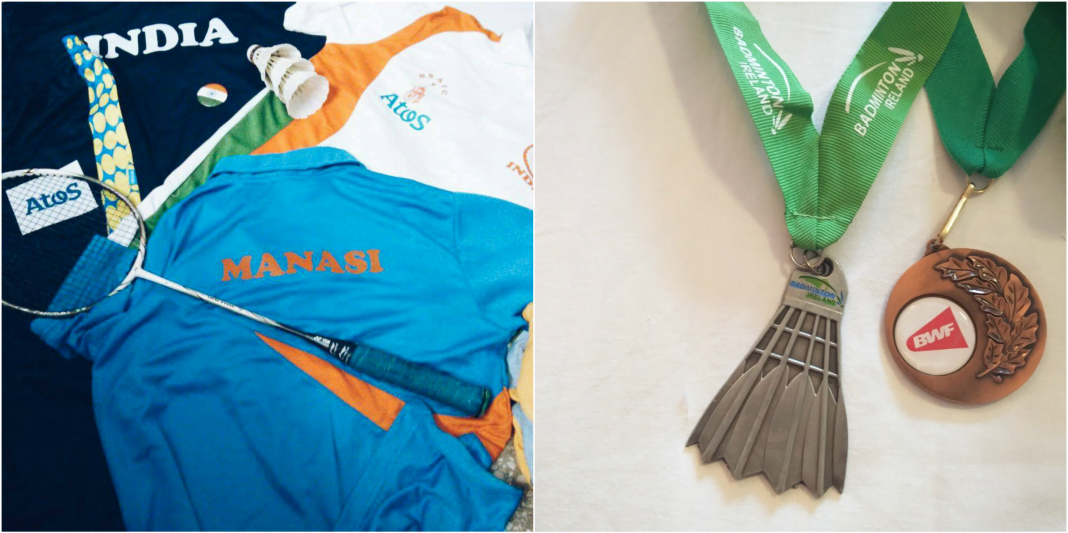 A lot of companies want to be socially responsible and use their CSR funds in supporting athletes or para-athletes without asking anything in return. I am sure they are happy to be associated. Plus, I believe such sponsorship or associations, if marketed properly will generate a better recall than a traditional sponsorship.
There are times that I do not get any sponsors and have to do a fundraiser to cover my tournament/ training costs.. I am very lucky to have been associated with members of Rotary Club of Deonar(Mumbai), Preeti Somani, Arup Kumar Patanaik who have been extremely amazing in raising money for my tournaments. Jankalyan Sahakari Bank at Mumbai and Gujarat State Co-operative Bank have contributed to my kitting and tournament expenses in the past. My old organisation, Atos India sponsored my first ever international tournament in 2015 and there has been no looking back ever since.
Also Read: #IndianWomenInSports
There is a lot of noise amongst brands about how they want to inspire consumers. Para-sports is a ridiculously huge untapped market. It is full of incredible stories to be told regarding outstanding athletes. Brands need to make use of this opportunity as these stories would get far more attention and provide a unique positioning.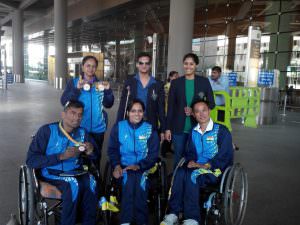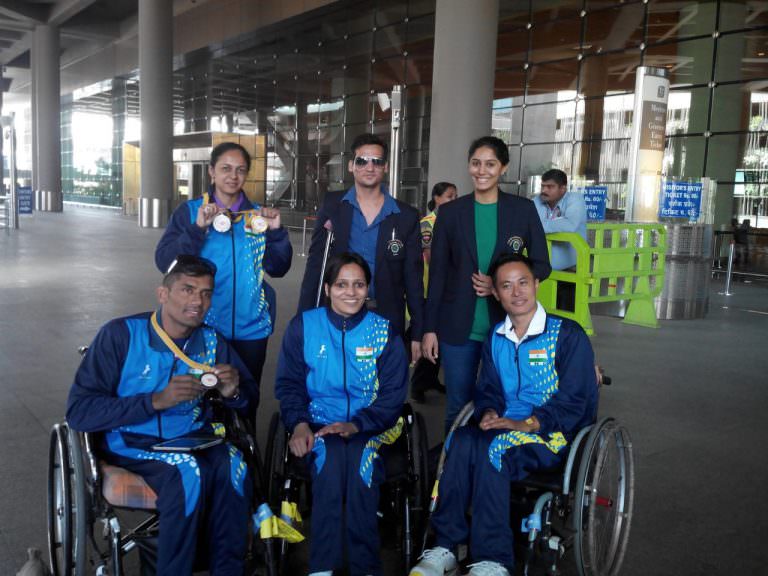 I'm sure with Para-badminton being included as a para-sport at Tokyo 2020 Paralympics, a lot of companies will come forward to create future Paralympians by funding their training and creating some incredible stories and giving this country a complete set of new role models.
MM: What do you feel needs to be done by the Indian government to improve the status of participation in sports for people with disabilities?
MJ: There is just one thing the sports ministry must do, to organise more national level tournaments and encourage the state departments to organise more state level tournaments. As of now in para-badminton, there are minuscule amount of states that organise state level tournaments. And there is just one national level tournament.
If we have more national opens, national ranking, and so on, then would be more and more people participating. As more number of people will participate, more role models will be created, this will also bring the infrastructural change that is required to accommodate people with disabilities if for example 'X' number of people participate.
I feel more athletes must be created and everyone must raise their voice when facilities given to them is not at par. Everything will fall into place when more and more para-athletes are more vocal about their needs.
MM: What do you do if you get any leisure time?
MJ: Try to watch series and catch up on movies. Once a month I take care of my plants too.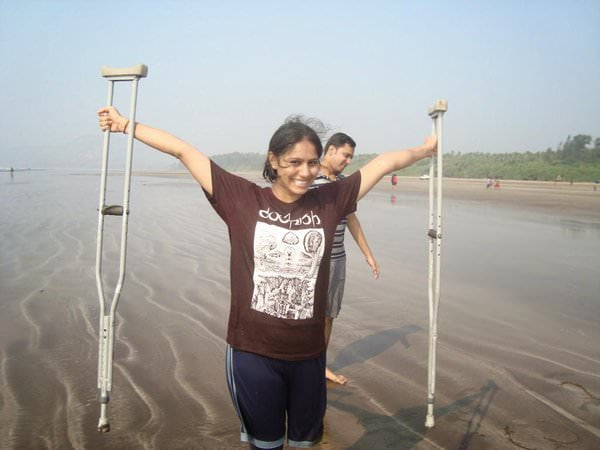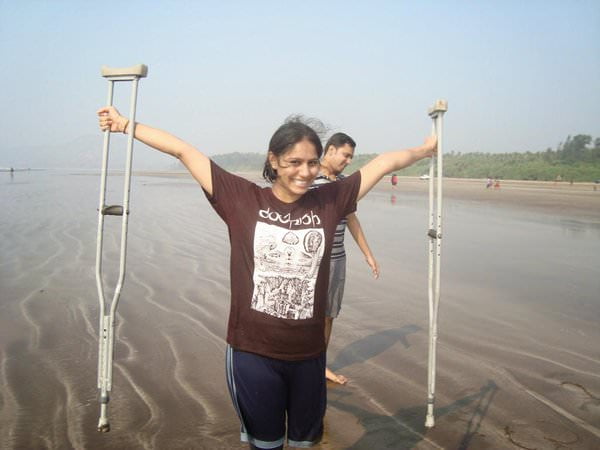 I also plan my trips in advance and keep reading about those places. Recently I have started this new hobby- colouring. It helps me to concentrate and is a great stress buster.
MM: You are also enthusiastic about running and scuba diving. Tell us a little about your experiences of scuba diving and running.
MJ: I re-learnt running 4 years after my injury in December 2015, when a running clinic was organised by my rehabilitation and prosthetic provider. We were trained into running by then Paralympian, track & field gold medalist, Henrich Popow from Germany, in a 3 day camp in Mumbai. In those three days we were playing cricket, football, dodge ball, etc.  It was an overwhelming experience to be able to do run and play. After that camp, I asked my prosthetic provider to lend me that limb for few more weeks. In those few weeks too, I would go for a run everyday after returning from my work. I was super enthusiastic about running.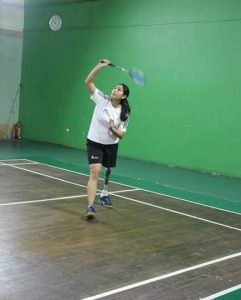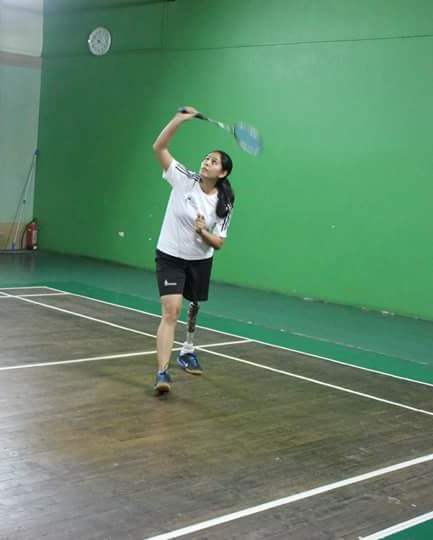 Unfortunately, I had to return that limb and there has been no running since.
Scuba diving for me is an interest that took a huge shape after I met Divyanshu from Adventures Beyond Barriers Foundation. It's a not for profit that empowers people with disabilities through adventure sports. For me, using my prosthetic has a disadvantage too, my stump skin breaks down or my stump gets injured. At that time I cannot wear my prosthetic limb and all I have to do is take a break. Swimming can be very empowering at that time.
My interest has taken a new shape and now I am learning to swim. I am yet to be a certified diver though. May be after my swimming lessons, I will finish my scuba diving course.
MM: What is the next target that you are aiming for?
MJ: Paralympics at Tokyo 2020
Also Read: In Conversation With Virali Modi: Shattering Stereotypes Of Disability
---
FII wishes Manasi keeps on kicking ass and winning our hearts with her grit, determination and charming smile!
All images have been sourced from Ordinary Me, Manasi Joshi's blog.