Crazy Ex-Girlfriend is an American romantic musical comedy-drama television series by CW that premiered in 2015. The series has been heavily praised for its progressive and bold feminist content, and has won several awards in the last two years. The creators of the show have themselves referred to it as a feminist re-interpretation of the word 'crazy', however the abelism of the word 'crazy' has not been addressed in the show. With two seasons out and a third season scheduled for October 2017, let's take a look at the feminism of Crazy Ex-Girlfriend. (Spoilers Ahead)
The Premise
The show begins in New York, where the protagonist, young Jewish lawyer Rebecca Bunch is having an emotional breakdown. In the middle of her panic attack she runs into Josh Chan, a teenage sweetheart from a camp she had attended ten years ago. She instantly falls in love with him, leaves New York and moves to his hometown, West Covina. While grand gestures are the norm in romance fiction, Rebecca's gestures turn her into the 'crazy ex-girlfriend'.
The creators of the show have themselves referred to it as a feminist re-interpretation of the word 'crazy',but not delved into the ABLEIST Language
The show moves at a fairly quick pace, interspersed with catchy musical numbers with layered meanings. In the small inconsequential town of West Covina, California, Rebecca starts working in a law firm and meets new characters. While she is great at her job, she spends most of her time and energy pursuing Josh. The show focuses on Rebecca as she builds a new life for herself in West Covina.
Dissecting the 'Crazy' label
The show's entire premise is based on the word 'crazy' and what it really means. It is an ableist and reductive term, often used to put down women. "The title 'Crazy Ex-Girlfriend' is meant to be a deconstruction of a stereotype, and the whole show is about deconstructing the boxes that we're supposed to be put into" says Rachel Bloom, the creator, writer and lead actress. This is acknowledged in the theme song itself, responding with 'that's a sexist term' and 'the situation's a lot more nuanced than that' to the 'crazy ex-girlfriend' label.
Yet we see her stalking Josh in person and on social media, even breaking into his house once to delete a text message. Her behaviour is obsessive, further encouraged by Josh's niceness to her. Even the episode names are all about him. But we sympathise with Rebecca, and even relate to her and abstain from relegating her to the stereotype of 'crazy'.
Inclusivity and Representation
Crazy Ex-Girlfriend has received a lot of appreciation for having an Asian-American central character (Josh Chan), with an authentic representation of Filipino culture. The other characters are diverse as well, and cast in non-stereotypical roles. Latina yoga teacher Valencia, Italian bartender Greg, multiracial college student Heather and mother-of-two paralegal Paula. But the character who takes the cake is Darryl Whitefeather, Rebecca's boss and owner of the law-firm. He is a middle-aged, divorced dad, who explores his sexuality and comes out as bisexual in the first few episodes. And likes to assert himself as "1/8th Chippewa".
Crazy-Ex Girlfriend makes every day experiences fun through songs. Whether it's the act of getting ready, or a night of self-loathing the show has songs for all these situations. These songs are often complex critiques of patriarchal systems, discourses, and pop culture. For instance, 'Put yourself first' parodies the discourse that painful 'beauty' practices are empowering. Composed in different styles and genres, the songs are funny, layered, and quite catchy.
But the show doesn't limit itself to women's issues. Greg is bitter due to never having exercised his full potential. He is also attracted to women who reject him. Darryl is insecure about his relationship with his young daughter. Nathaniel is a victim of his father's toxic masculinity, struggling with ideas such as "men don't fall sick" and "naps are for children".
The show also has a non-stereotypical representation of gay and bisexual (GB) characters, and their relationships. In fact, the GB characters have the healthiest relationships in the entire show.
Also Read: Eight TV Shows For The Feminist In You
Love
Through Rebecca, we see how women are conditioned into building their lives around love and romance (usually, a guy). Rebecca is a beautiful, white, successful, intelligent, and liberated woman, and as such, leads a privileged existence. She is also a feminist, and often makes profound statements like "Men hate to see women bleed". Yet for Rebecca, she's "Just a girl in love". This relationship is perfectly summed up in the Season 2 theme song:
They say love makes you crazy
However you can't call her crazy
'Cause when you call her crazy, 
You're just calling her in love!
Crazy Ex-Girlfriend attempts to show that love needn't be found only with a romantic partner, that it can be found in friendships, in our passions, and most importantly, within ourselves.
The show dispels the stereotypes of love and romance found in pop-culture, and does it systematically through the men in Rebecca's life. At first glance these men seem like the uni-dimensional 'perfect men' of romance fiction; the nice guy Josh, the satirical and broody Greg, and the rich and successful Nathaniel. But as the narrative unfolds, the men's own issues emerge, making them extremely human and relatable. Josh has commitment issues; Greg is soured by his unfulfilled potential; and Nathaniel is a barely-functioning robot, close to a breakdown, similar to Rebecca's.
This is another underlying theme in the show, that the search for love and the search for happiness are two sides of the same coin.
Mental Health and the Search for Happiness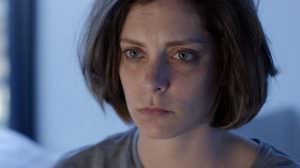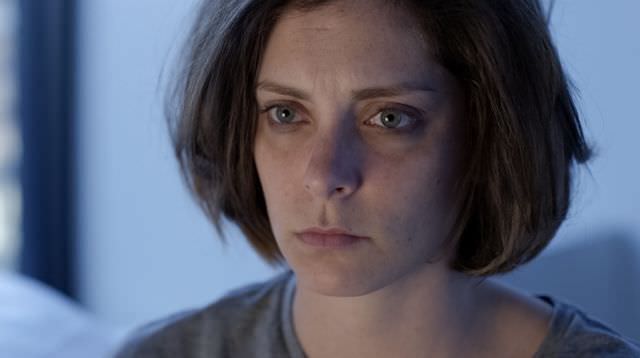 Rebecca suffers from anxiety and depression. She has tried therapy and been on medication, which she decides to throw away when she moves to West Covina. There are hints to a previous breakdown in the second season. But her issues are not satirised or stereotyped in the show. In fact, through glimpses and flashbacks, we get a more nuanced understanding of her past. The show makes a commentary on how we are encouraged to ignore our mental health in favour of love, money or success. Nathaniel is a character that follows a similar path, with the show hinting at an eating disorder.
While Rebecca does move to West Covina for Josh, she also moves because she believes Josh's words, that everyone is 'happy' there. West Covina thus becomes a place of escape for her – towards Josh and towards happiness, but also away from her current problems and her deteriorating mental health.
The show dispels the stereotypes of love and romance found in pop-culture
Through the narrative, we see characters making healthier choices for themselves. Greg recognises his alcoholism and joins a program. He also chooses to leave West Covina to get a college degree, even though he loves Rebecca. Thus Greg chooses his own wellness over love, a choice that is rarely ever shown in a positive light. Similarly, Paula realises her unhealthy addiction to Rebecca's love life, and decides to put her efforts into pursuing her own dreams.
Feminism in Crazy Ex Girlfriend
Some might say Rebecca is a bad feminist. She moves across the country for a guy. She spends all her time and energy craving love and validation from the men in her life. She can often be manipulative in her relationships, and believes that finding true love will solve all her problems. She has no respect for privacy and consent, and often resorts to stalking and spying on people. She is insecure about her own body, and often makes derogatory jokes about herself. Though she understands feminism, she is comfortable in her own privilege. And she is someone we can all relate to. Someone who understands feminism in theory, but struggles with society's and their own internalised misogyny on a day to day basis.
Through the women in the show, we see that being empowered is a constant struggle. We see Valencia struggling with her identity after a breakup, Paula juggling her work, family, and studies, and Rebecca trying to find love and acceptance within herself. We see Paula make the choice of aborting an unplanned pregnancy without hesitation, and without guilt (finally!). We see Valencia, Rebecca and Heather develop a strong bond, setting aside their feelings about the men in their lives.
Still the show is not completely devoid of flaws. With a white (Jewish) female protagonist and characters that are considerably well-to-do, the show tends to focus on the issues of those from privileged backgrounds, for example, fat shaming and sexism in the workplace. And though the show's characters have diverse cultures and ethnicities, they are the privileged few who do not have to worry about problems of radical racial discrimination and violence. Serious issues of race and gender are often absent from the show's narrative. Similarly, with only two supporting male GB characters, who are in a relationship with each other, the show lacks queer representation.
But the show is self-aware, and often calls itself out its own sexism. For instance, the song introducing the new character Nathaniel, a gender binary heterosexual white man, had the characters asking "Why should we root for someone male, straight and white?"
Nevertheless, Crazy Ex-Girlfriend has definitely set the bar high for feminist television shows in the future. It shows that being a feminist is not absolute. That we, like the protagonist Rebecca Bunch, are imperfect, and struggle with our own patriarchal conditioning on a daily basis. For a while, Rebecca perfectly understands and stands up for feminism in theory, though she is unable to identify and rectify the issues in her own life. The series shows that feminism is a journey that each one of us embark on, by identifying our own biases and questioning them, one musical episode at a time.
Also Read: Why You Need To Be Watching Netflix's Dear White People
---
Featured Image Credits: Feminist Fiction