Orchestrated Q'Works, a theatre company and artists' collective in Pune, has created a beautiful body positivity video called 'Shape of Us'. The video features a wide range of people celebrating their bodies while dancing to the beats of Ed Sheeran's popular song, 'Shape of You'.
Orchestrated Q'Works is known for its experimental art and theatre performances, and its socially conscious content. So what inspired them to create a video like this? "The song itself was my inspiration", says Hina Siddiqui, co-founder and head of Orchestrated Q'Works. She noticed that the song was inclusive, as it spoke about loving a body without mentioning what type of body. But the video showed the loveable body being a stereotypically 'perfect' one. "This led to a desire to reclaim the narrative", Hina says.
The members of OQ decided to create a video that represents all the different bodies we see around us. "Inclusivity and encompassing humans irrespective of their body type was the idea", says Karan Ahuja, the video's cinematographer.
They approached NGOs such as Ekansh, which works in the disability sector. They brought in their friends, mothers, and anyone else who understood what they were doing. "I have always been body shamed because of my height and weight! So, when Hina told me about the concept, I was completely thrilled." says Sweta Mantrii, one of the dancers who was closely involved in the creation of the video.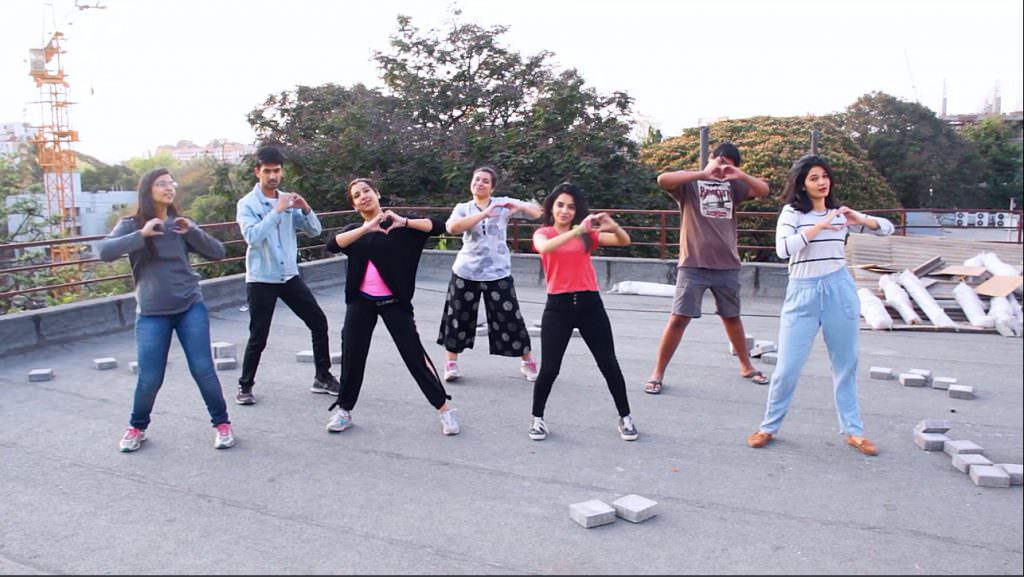 The entire process from making the decision to shooting the video took around a week. And while time and people management was easy for this theatre group, the technical aspects of film-making proved to be challenging. But their biggest support was TIFA Working Studios, the art space where the video was shot. "It's a blessing to have such a space in Pune", Hina says.
The result was a wonderfully inclusive video, which was not only body positive, but also reclaimed the usual ageist and ableist narratives. "Apart from standing up for body positivity, I also got to represent the differently abled community along with Aakash. We might not be able to do things like other so-called normal people, but we can certainly do things in our own different way." says Sweta.
The response to the video has been nothing but positive, Hina says. The team has received lots of love from the viewers. They hope to do more work like this in the future, and would love to collaborate with new people. Until then you can watch the video, and as OQ suggests, 'fall in love with the shape of everyone'.