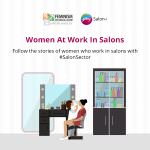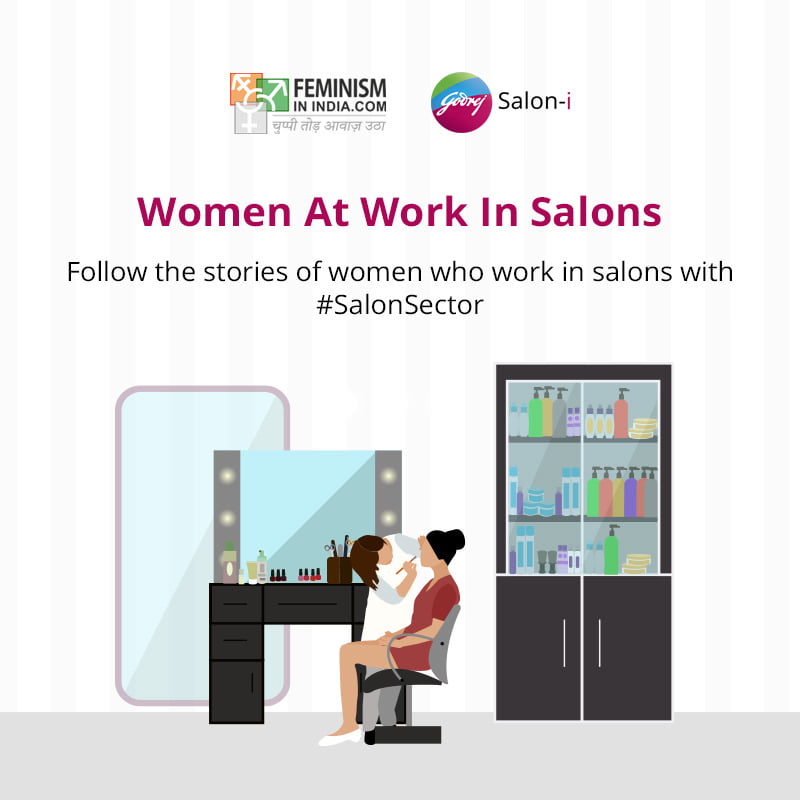 Editor's Note: 

Feminism in India in collaboration with Godrej Salon-I have launched a campaign '

#SalonSector – Women At Work In Salons

' to bring to light the stories of women in the beauty and wellness industry. Read more about the campaign

here

.
This article traces the story of 28 year old Shehnaz, who is a single mother of two and a divorcee, and has had a long battle with depression. The piece is written based on interviews with Shehnaz. 
---
Shehnaz is a 28-year-old woman who lives with her daughter and son. She separated from her husband 5 years ago. Her husband's various indiscretions such as alcoholism put her in dire circumstances, leading to her divorce. Prior to her divorce, she made purses and earned approximately Rs.1500-2500/- per month. She also had a Mehendi making side business. However, after her divorce, she stopped working. She lived an isolated life and suffered from depression. Her depression was so severe; it resulted in her becoming a heart patient.
When asked shat kind of life she was leading before training and how her life after training has become, Shehnaz says, "Before joining training, I was doing stitching work at home. I used to get bulk orders from the market but was not getting sufficient income from the same. I am a divorcee and raising my little girl on my own. As I was not that educated, getting a good job was a distant dream. So I use to stitch clothes at home but that was not enough to sustain.
Through a mobilizer team, she got to know about the training institute. One of the members of the mobilizer team had a talk with her and encouraged her to join the program and take a beauty parlour course. She joined the program in February, 2016 and her training continued till July, 2016. In the initial days of her training, she neither talked to anybody nor was interested in participating in any kind of activity. With faculty support and motivation, she gradually started responding to people and getting out of depression. She also began to participate in various activities. She also learnt how to talk to customers through market surveys, which were a part of the course curriculum.
Shehnaz says, "But after completing beauty parlour training I started my own parlour and now I am earning 10-12 thousand rupees per month. Now I can easily take care of my girl's education, I am very happy now. I am glad that I had joined the training program, it not only allowed me to learn the course of a beauty parlor but also played a major role in transforming my life.
Starting over by setting up her own parlour had not been an easy journey as well. When discussing the kinds of difficulties she had to undergo, Shehnaz elaborates, "When I started my work I had to face my difficulties. Initially for two month I didn't get a good response because in that same area there were some well known and established parlours so it was getting difficult for me to establish my parlours identity. To overcome this challenge I applied various ideas, like I started giving so many offers on different beauty services. I printed my visiting cards and pamphlets and distributed it in nearby areas. Slowly but steadily people started recognizing the parlour and now due to my good beauty services I earn."
Looking back on her turbulent journey, she says, "Now, I am out of depression, I live happily with my children, I talk to all my relatives and I feel satisfied. I am even planning to re-start the work of making purses and taking orders for Mehendi. I felt so happy when my son said, Ammy, you are back again."
Also Read: For Now, The Beauty Parlour Is Just A Refuge | #SalonSector