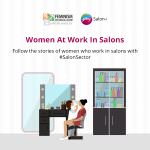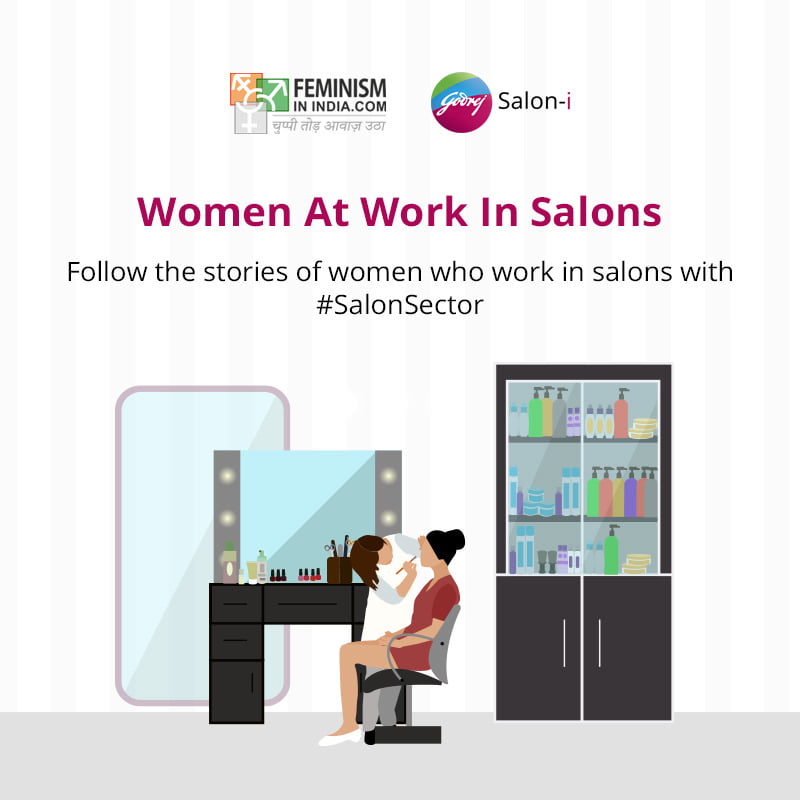 Editor's Note: 

Feminism in India in collaboration with Godrej Salon-I have launched a campaign '

#SalonSector – Women At Work In Salons

' to bring to light the stories of women in the beauty and wellness industry. Read more about the campaign

here

.
This article traces the story of Krishna Patel, a single mother and an orphan who was tackling depression. The piece is written based on interviews with Krishna. 
---
Krishna Patel lives with her daughter, grandmother and uncle. Her mother had committed suicide when she was 2 years old and her father had died in an accident 3 years, following her her mother's demise. She then lived with her aunt for 15 years.  
She got married in 2012, thereafter Krishna used to live with her husband and in-laws. Six-seven months into the marriage, her family members started torturing her mentally. Which ultimately resulted in her being depressed. Her husband did not let her talk to anybody, including her grandmother. Somehow she managed to stay with them till November of 2016. Then, she decided to divorce her husband as her living situation was turning intolerable. On life before she began her training, she explains, "I was a homemaker before training. I was not sure about my future, and what I wanted to do. I used to take care of my daughter and was doing household chores. I had no ambition in life."
She came to know about the training centre through pamphlets and joined the program in December 2016. In the initial days of her training, she used to sit in a corner and did not talk to anybody. Gradually, she started conversing with the faculty members, and later on with her batch mates. During her training, she enjoyed all the activities like client consultation, market surveys, etc. She quickly learnt the skills behind pedicure and waxing, and found facials to be the toughest thing to learn.
Krishna says, " I had lost all my hope when I came back home. I don't know how to thank all those people who are involved in the formulation of this Centre. I am ready to take all my responsibilities and even to face difficulties. I joined this Centre for the purpose of earning money by learning the techniques of a beautician but after 4 months, I have not only learned the course but also, I have learned to be happy and spirited."
Now, Krishna is self-sufficient after having opened her own parlour in her home. She earns around Rs.4000-5000/- per month. When talking about the challenges she faces, Krishna acknowledges that, "When I started my work it was difficult for me to take care of my daughter. Also, I was not sure about how would I go about to renting a place to start my own parlour. However, creating and establishing the identity of my parlour was the biggest challenge I faced". Once her daughter will be about 5 years old, she will start finding a job as a beautician and will continue with her own parlour too.
On overcoming the trials and tribulations life threw in her way, Krishna says, "My family provided me both moral and financial support to start my initiative. During my training period, my family members used to take care of my daughter. Initially, my family members helped me with the finances but now I have started earning and I do manage my parlour on my own. After training my lifestyle changed completely, I have become more ambitious and career oriented. My self- confidence has increased a lot and now I am updated with the latest trends in the beauty and wellness sector which have helped me in increasing my parlour business. I am grateful to Saath for giving me such a wonderful opportunity."
Also Read: For Now, The Beauty Parlour Is Just A Refuge | #SalonSector