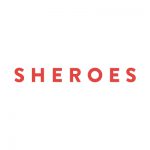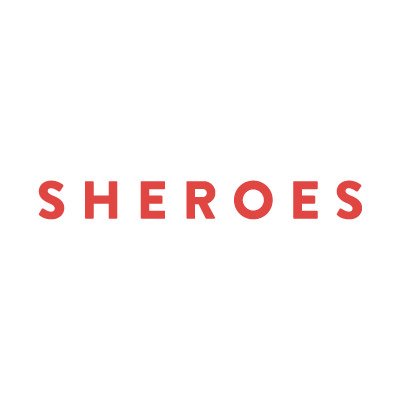 Editor's Note
: Feminism in India in collaboration with SHEROES have launched a campaign #HerDreamWorkplace to bring transparency and accountability to how diverse & women-friendly companies are. The goal of this mission is to motivate companies to invest in building a culture which has women at its forefront and connect women with #HerDreamWorkplace. Know more about SHEROES
here
.
Ever since I was a child, Bollywood was included in generous, almost unhealthy amounts in my diet. I grew up having memorised movie song lyrics probably before I had memorised the alphabet song. Hence a lot of how I saw the world for the longest time in my life was dictated by a multimillion-dollar industry which is not exactly known for being woke.
So when I decided to write a piece on the Bollywood's lessons about sexual harassment at workplaces, I knew right away that my childhood go-to buddy was in big trouble. Not only is sexual harassment at workplaces an often avoided and sidelined issue in most commercial Bollywood movies, it is also dealt with very crudely when mentioned at all.
The very first memories I have of such a movie is Aitraaz. The Abbas-Mustaan thriller was released in 2004, although I watched it much later when I was in middle school. The plot involves the protagonist falsely being accused of sexual harassment charges by his boss who also happens to be his 'crazy' ex-girlfriend.
This movie just furthered a widespread misogynistic reading of sexual harassment laws that exist and made it seem like women at work use this to wrongly indict innocent men for revenge or workplace politics. They not only ended up taking away from the seriousness of the situation but contributed to the already existing insensitivity towards sexual harassment at workplaces.
The 'bad' woman was the one who dared to have hopes, dreams and ambitions.
Re-watching the movie later also made me realise how it had made the distinction between a 'good' and 'bad' girl very clear. The 'bad' woman was the one who dared to have hopes, dreams and ambitions. One who prioritised her career over the men in her life, chose to not go ahead with an unwanted pregnancy.
The 'good' woman was the one who married early, stayed home, only stepped out in the public sphere when she needed to protect her husband's reputation. The movie implied that even the women who were genuine survivors of sexual harassment at their workplaces were power-hungry, career driven 'bad' women. A particularly disturbing bit in the movie was how the protagonist justified that it was okay for him to greet his receptionist every morning by hitting on her butt with a newspaper, because 'she did not mind' and it was with 'good intentions'.
Many years later, in 2013, I fell in love with the songs of this film called Inkaar. Apart from having really soulful music, it was directed by Sudhir Mishra, who was riding on the wave of his Hazaaron Khwaishein Aisi and Chameli success. Like any other cine-goer, I was intrigued.
Here too, the plot was centred around a sexual harassment case being investigated by a committee in an advertisement agency. The movie ends on a rather unusual and inconclusive note, where the girl (Maya) runs away with the guy (Rahul) she filed the complaint against, leaving her job and the city.
Also Read: What Happened When Ayesha Gulalai Accused Imran Khan Of Sexual Harassment
Although the film in itself is really good, and I cannot emphasise further how good the music is, the takeaway from this is, yet again, very problematic. Throughout the course of the film, it was established that Rahul and Maya were dating. It was also established that Maya had been accused of sleeping her way up the corporate ladder.
To make things worse, she actually ran away with the man she had accused of sexual harassment, all to give us the love-triumphs-all climax we live for. The movie trivialises the experience of women who actually face sexual harassment at their workplaces. It is a lived reality for an incredibly large percentage of women in the workforce.
The film treats it like a political tool office workers can use against each other, or even a part of a lover's tiff in an office romance. The HR policies in place are almost ridiculed in the proceedings of the committee that investigates the matter at hand.
The other instances of sexual harassment at workplaces to acknowledge are Madhur Bhandarkar's films- like Fashion and Page 3, where there were small snippets, seen as part of the industry and a reality one has to make their peace with. The 'casting couch' was just there- we were simply being made aware of its existence and told that it is all a part of a fair and square game. That those who face sexual harassment at their workplaces know what they have signed up for. In Prakash Jha's Rajneeti, it was a trope used by a power hungry party worker who switched factions to bring down a particular candidate in an election.
it is seen as a weapon used by career-driven women, hungry for power, or revenge, against innocent men.
Not enough content has been produced about sexual harassment at workplaces in Bollywood, given how rampant it is. In the cases where it has been discussed, it is seen as a weapon to be used by career-driven women, hungry for power, or revenge, against innocent men.
Inkaar took it a step further by letting it be a prop in a messy web of office politics and romance. Sexual harassment at workplaces is a real issue, affecting thousands of lives, every day. Statistics say that over 70% cases in India go unreported.  
Women reclaiming public spaces outside their assigned domesticity especially their places of work is already an onerous and ongoing process. Sexual harassment at workplaces is an issue that needs to be addressed by popular culture in all its dimensions.
Diluting the issue, by projecting it as a 'trope' to be 'used', only furthers the silencing of survivors and victim blaming. Bollywood has a huge role to play and is answerable to a large extent for this larger culture of sidelining sexual harassment at workplaces and trivialising the experience of the women facing it.
SHEROES helps measure how friendly companies are towards women. More than 10,000 women have shared their views on how the working experience was and how the companies supported them in their career growth during different stages of their life. Some of the companies reviewed as women-friendly by the SHEROES community are Pricewaterhouse Coopers, Sapient and Evalueserve. You can also Share your experience to help a fellow woman find #HerDreamWorkplace.
Also Read: Sexual Harassment Of Women At Workplace Act, 2013 | #LawExplainers
---
Featured Image Credit: The Alternative.in