Cornelia Sorabji was the first woman to attend Bombay University, the first woman to study law at Oxford University, the first Indian to study at any British university and the first female lawyer in India and Britain. She a woman who achieved monumental things, a woman who was limitless and truly infinite, but has been lost somewhere in the expanse of history.
Early Life
Born in Devlali of British India in 1866, Cornelia was one of nine children born to Reverend Sorabji Karsedji, a missionary and Francina Ford, a social worker and a prominent proto-feminist figure who helped establish various schools in Pune. Francina also helped local women with property rights and inheritance. Later in life, Cornelia credited her mother's work as being the inspiration for many of her educational and career decisions.
Early education and law education in Britain
Cornelia received her school education at home and in missionary schools in Belgaum and Pune. Cornelia's father, seeing her academic prowess, wanted her to pursue higher education and was instrumental in convincing Bombay administrators to break away from custom and admit Cornelia in Deccan College – in a time when women weren't allowed to pursue a college education. Reverend Sorabji was right about his daughter's academic abilities, and once admitted, Cornelia topped the Presidency in her final degree examination.
Topping the Presidency in an exam afforded candidates a fully-sponsored college education in Britain, but Cornelia was denied this scholarship by virtue of being a woman. Undeterred, she took on a teaching job in a men's college in Gujarat as the Professor of English, where she worked for the next two years.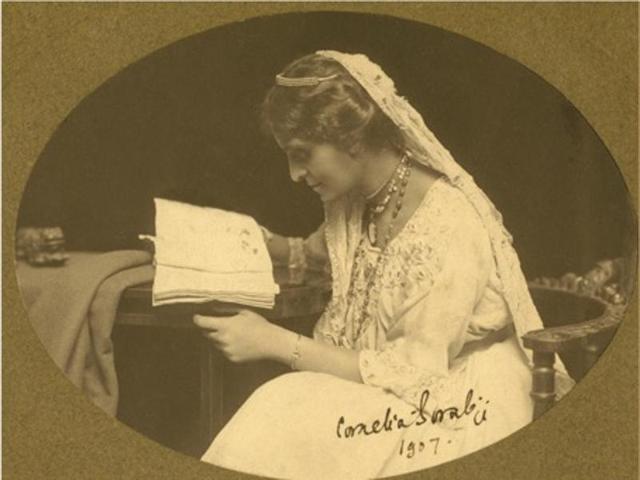 In 1888, being the first woman to graduate from Bombay University, she wrote to the National Indian Association, requesting for funds to allow her to complete her education in Britain. Her cause was championed by Mary Hobhouse, the wife of Council of India member, Arthur Hobhouse. Author Adelaide Banning made a contribution to fund her education and this was followed by contributions from Florence Nightingale, Sir William Wedderburn and many others.
Their contributions and efforts clubbed with Cornelia's potential finally afforded her the chance to study in Britain. She was given special permission by Congregational Decree in 1892 to take the Bachelor of Civil Laws exam, admitting her into Somerville College, Oxford and making her the first woman to ever study law at Oxford and the first Indian to study at a British university.
Return to India and legal career
After completing her two-year-long law education at Oxford, Cornelia returned to India in 1894, instantly becoming an advocate for the rights of the purdahnashins – women who were forbidden from interacting with men outside of their families. Although Sorabji was allowed to enter pleas on the behalf of these women, she couldn't take up their cases in front of a court because of a blanket ban that forbade women from practising law in the Indian Legal System.
To remedy this, Cornelia took the LLB examination of Bombay University and soon after, the Pleader's Examination of the Allahabad High Court. Though she succeeded in both her endeavours, she wouldn't be recognised as a barrister until 1924 – about 25 years after she took this exam – when the law forbidding women from a legal profession was dissolved.
Though still not considered a barrister, she went on to become the government's legal adviser on the issues concerning purdahnashins and eventually won them the right to train as nurses. In 1904, she was appointed Lady Assistant to the Court of Wards of Bengal. By 1907, she was working in the provinces of Bengal, Bihar, Orissa and Assam to represent women and minorities in provincial courts.
Also Read: Suffragette And Princess Sophia Duleep Singh: Stranger To Fear | #IndianWomenInHistory
In 1909, Cornelia was awarded the Kaisar-i-Hind Medal for her efforts to reform the plight of women and also for her undeterred opposition to orthodox Hindu attitudes towards child marriage and widows.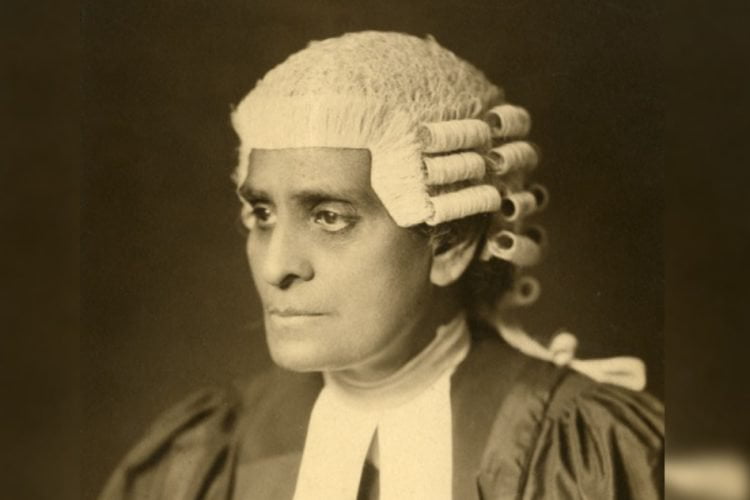 During the course of the next twenty years, Cornelia helped an estimated 600 women and children fight legal battles, often times without any monetary compensation for herself. In 1924, when the legal profession was opened to women, Cornelia began practising in Kolkata, but due to a largely patriarchal legal system, she was confined to preparing arguments and opinions on cases in absentia and wasn't allowed to plead cases in person, before the courts.
Reform work and ideologies
Cornelia had strong associations with the National Council for Woman in India, Bengal; the Federation of University Women; and the Bengal League for Social Service for Women.
In spite of being an Anglophone, Cornelia initially advocated the independence of India from British Rule, drawing parallels between women's rights and the capacity for self-governance. She was an ardent advocate for reform of Hindu laws to eliminate child marriage and uplift widows and putting an end to the cruelty they were subjected to.
However, by the 1920's she had largely changed her stance on the British Empire and believed that India should continue to be under British rule to counter Hindu dominance. This approach cost her essential support while taking up further social causes.
Retirement
Cornelia retired in 1929 and permanently moved back to London, though she would visit India during the winters. On July 6, 1954, she died in her home in Northumberland House on Green Lanes in Manor House, aged eighty-seven.
Legacy
Cornelia, a keen writer, wrote three books. Two were her autobiographies, India Calling: The Memories of Cornelia Sorabji, and India Recalled. She also wrote a book recounting her experiences in the legal field – Between The Twilights.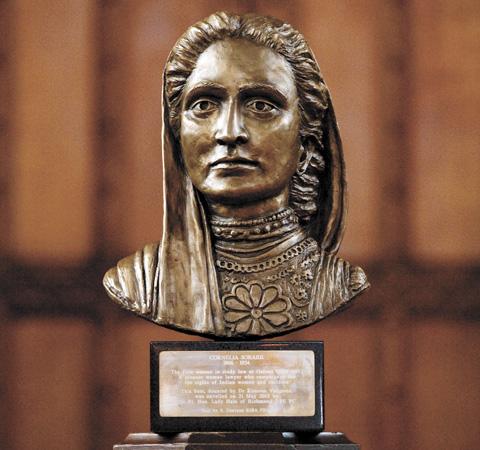 Cornelia Sorabji's legacy should continue to live on. A woman with a profusion of achievements; a champion of women's rights; and a woman who changed the course of history, by forever changing the approach towards women's education and opening the legal profession to women.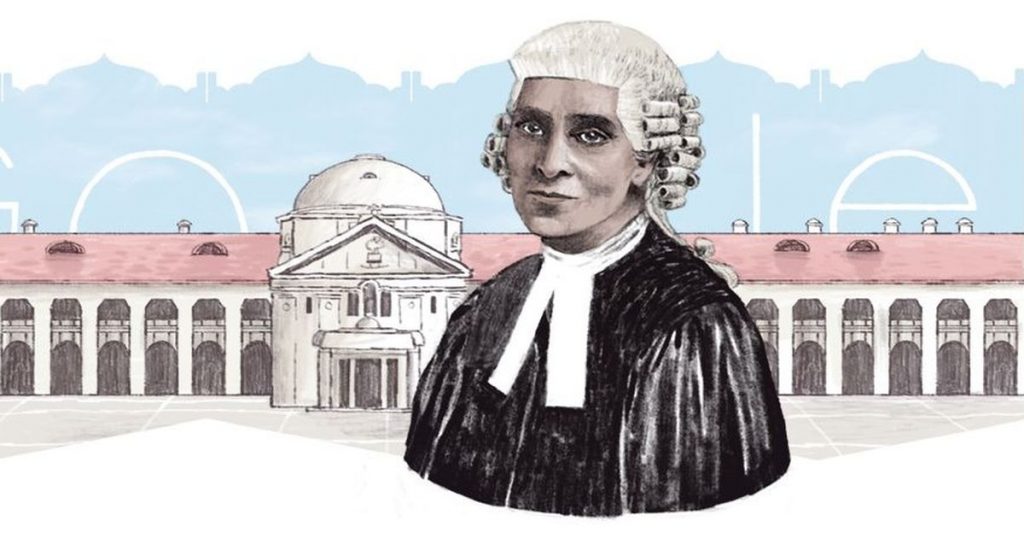 Cornelia Sorabji deserves much more than history has given her. Cornelia is lost in the expanse of history but it is time that her memory and the memory of the infinite things she has achieved be forever etched in our collective consciousness. We should finally give her the reverence and visibility she deserves to have.
Also Read: Noor Inayat Khan: 'Spy Princess' Of World War II | #IndianWomenInHistory
---