2018 is a promising year for young adult books – not just in terms of diverse fiction but also in introducing more authors of colour. This year's New York Times Bestseller Lists have boasted 40-50% authors of colour, and the message is clear: readers want more than just your cookie-cutter, cishet white stories, and they want to hear them from the voices who know how to tell these stories best.
With only April underway, we've already seen smashing comebacks by Tahereh Mafi (Restore Me), Roshani Chokshi (Aru Shah and the End of Time) and S. Jae-Jones (Shadowsong), an enchanting debut by Tomi Adeyemi, and news of more to come from Marie Lu (Wildcard), Sabaa Tahir (A Reaper at the Gates), Sandhya Menon (From Twinkle, With Love) and Natasha Ngan (Girls of Paper and Fire). In celebration of these, here are 9 incredibly diverse young adult books that you can't miss.
1. Children of Blood and Bone by Tomi Adeyemi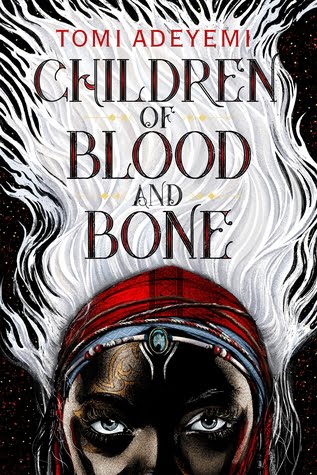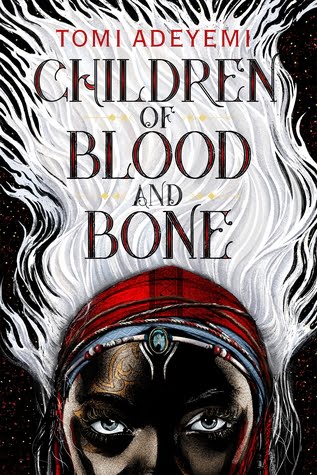 Bringing to life a fantasy version of Nigeria, Adeyemi's Children of Blood and Bone has not only topped the New York Times Bestseller lists but also generated buzz amongst movie-adaptation circles.
A hit debut and the first in Adeyemi's planned Legends of Orïsha series, Children of Blood and Bone tells the story of Zélie Adebola, who is on a mission to save her people from a ruthless king and the monarchy that threatens to leave them without their magic. Combining aspects of speculative fiction and African mythology, the fantasy series does a powerful job of highlighting oppression and the need to free darker-skinned minorities from it.
2. The Star-Touched Queen by Roshani Chokshi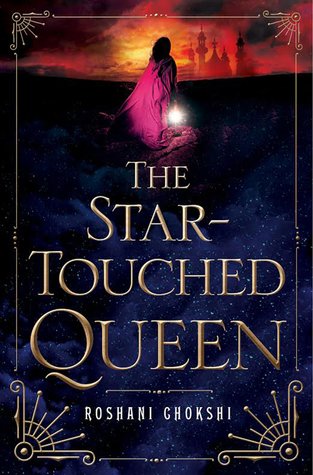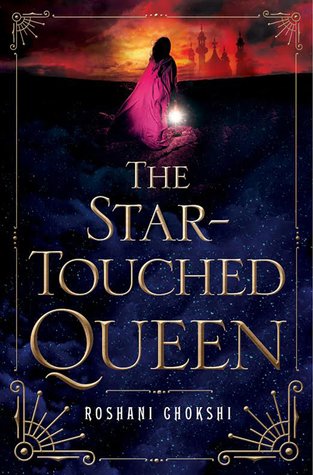 Inspired heavily by Hindu mythology, Roshani Chokshi's The Star-Touched Queen duology tells the story of the princess Maya, whose dark and shadowy horoscope has lead to her being treated as an omen by a very superstitious society.
With war on the horizon, Maya is desperate to save her kingdom while also trying to prevent her foretold destiny from spelling disaster for them. A rich tapestry of poetic prose, smoothly woven popular myths, and an interesting romance, Chokshi's story is perfect for Indian readers who have been starved of desi main characters in popular young-adult fiction.
3. Warcross by Marie Lu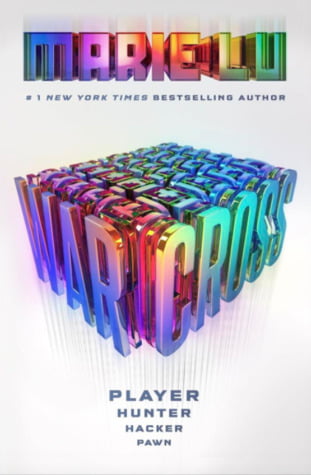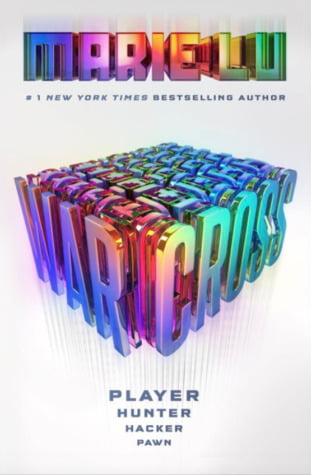 Marie Lu already held promise because of her successful Legend and The Young Elites trilogies, so Warcross' success is no surprise. Set in a futuristic Manhattan and Tokyo, Warcross follows the story of young hacker Emika Chen, who is simply trying to make ends meet.
Her only escape? The highly enhanced, virtual reality game of Warcross, developed by Hideo Tanaka of Henka Games. When Emika gets tangled in a world of Dark Web conspiracies, threats of terrorism, and a tournament she didn't sign up for, she learns that sometimes concepts of good and evil aren't so clear cut – and sometimes good people do some very bad things when they try to save the world.
4. To All The Boys I've Loved Before by Jenny Han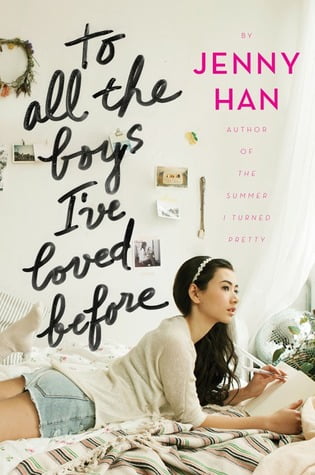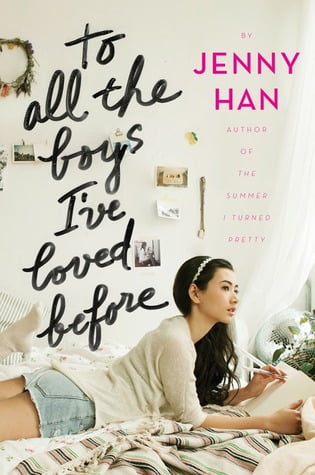 Jenny Han's To All The Boys I've Loved Before trilogy was such a smashing success that it is being released as a Netflix movie soon. Following the story of the Song-Covey sisters, this cute, contemporary romance is told through the eyes of Lara Jean.
A die-hard romantic at heart, Lara Jean lives a Pinterest-board life, right down to the pastel wardrobe, creamy, stiff-paper stationary, drool-worthy baking recipes, and Korean skincare. Having loved only five boys ever, she's never expressed her feelings to them beyond the secretly stashed goodbye letters she wrote once she got over them.
However, Lara Jean's life gets thrown off-track when an anonymous entity mails the letters to the boys. Caught between ruining lifelong relationships, balancing her home life after her elder sister moves away, and questioning how deep her feelings run, Lara Jean's story teaches us about growing up, navigating first relationships, and learning that paper-perfect romance doesn't always mean what we think it means.
Also Read: India's Graphic Tale – 5 Graphic Novels By Women We Should Know About
5. When Dimple Met Rishi by Sandhya Menon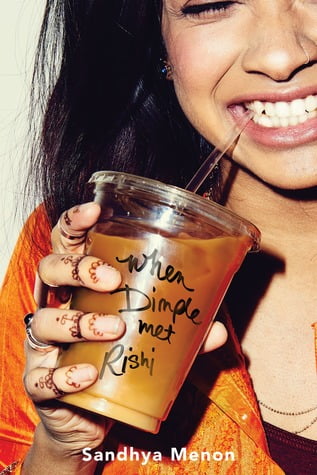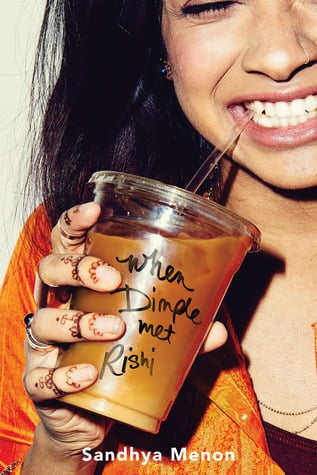 Menon's When Dimple Met Rishi is exactly the contemporary, light-hearted novel that fans of coming-of-age and chick-flick stories love. It follows the story of Dimple Shah, who wants nothing more than to create an app for diabetic patients and hopes to win a developers' competition during her summer program. Little does she know she's going to run into Rishi Patel, whose parents have decided, along with hers, to make the two meet in hopes of them agreeing to marry each other.
Although a fairly common plot – an arranged marriage prospect turning into unsuspecting romance – When Dimple Met Rishi's story blooms so naturally, made better by the fact that it's told by an Indian author with no risk of harmfully stereotyping desi characters. Funny, fast-paced, and equal parts romantic and cute, Dimple and Rishi's story is definitely worth diving into.
6. The Wrath and the Dawn by Renee Ahdieh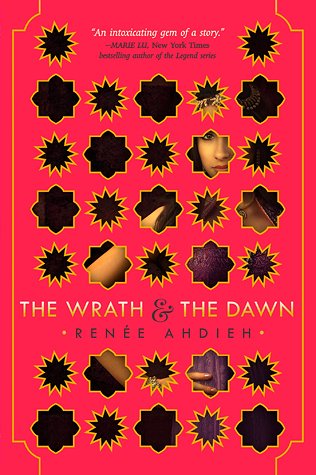 Renee Ahdieh takes a step away from contemporary and urban fantasy by going with a unique retelling of One Thousand and One Nights. The Wrath and the Dawn is what happens when the story crosses paths with Beauty and the Beast.
Set in an ancient fictional kingdom inspired by Persia, this is the story of Shahrzad. Better known as Shazi, she is a brave girl volunteering herself as a sacrifice to the brutal Khalid, the man who has taken many wives and had each of them slaughtered, including Shazi's best friend.
With the intention of extracting revenge, Shazi begins weaving an intricate web to trap Khalid. But little does she realise she's being sucked into his web as well, falling into a complicated unforeseen world of love, magic, and politics that she never expected before.
7. The Hate U Give by Angie Thomas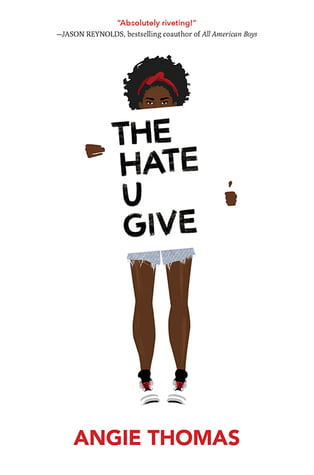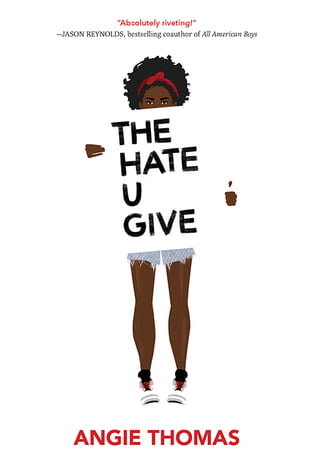 The Hate U Give is probably the most openly critical piece on this list, given that the plot centres around social commentary. Angie Thomas' story tells us about Starr Carter, who is the only black student in an all-white school, and whose life falls apart after she witnesses the fatal shooting of her friend, Khalil.
Touching upon the foundation of the Black Lives Matter movement, The Hate U Give not only deals with racism and a complex political system that has historically failed black lives but also talks about police brutality, gang-crimes and gun violence. Although a gritty piece of work to join the ranks of young adult books, it puts itself out there as an extremely important and relevant story to be told in this age of youth revolution and is a must-read for anyone.
8. Tensorate novellas by JY Yang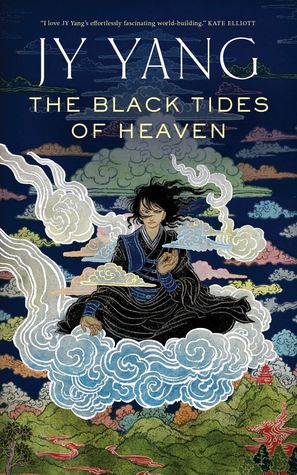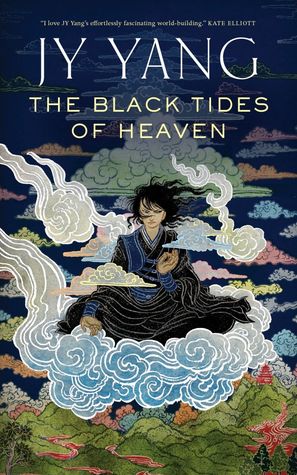 With exquisite covers and beautiful prose, JY Yang's Tensorate novellas introduce readers to the genre of silk-punk. Similar to steampunk in blending sci-fi and fantastical elements with real history, silk-punk utilises the aesthetics of classical East Asian cultures and antiquity instead of the Victorian-industrial elements of Europe. Yang's two novellas start with the story of twins – Mokoya and Akeha – who are sold to a Grand Monastery.
The novellas show us a society that is oppressive, and a rebellion that takes place within it. At the same time, it also shows a society that is inclusive in a way ours is not, a society that doesn't believe in gender stereotypes, where children are not assigned a gender at birth and can choose how they identify as they grow up, can love regardless of this choice. A story of fighting against power,  choosing between rebelling and your own family, all set in a world full of magic – the Tensorate novellas aren't ones to be missed.
9. When the Moon Was Ours by Anna-Marie McLemore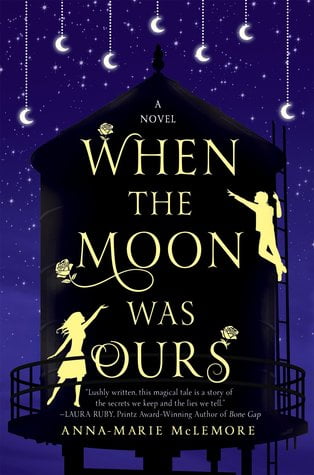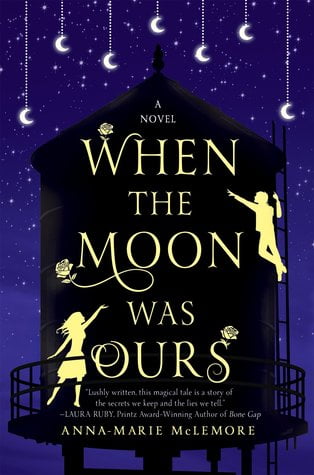 Bringing back magic realism to the young adult genre, Anna-Marie McLemore's When the Moon Was Ours tells a story rich in plot as well as prose. With a backdrop of Mexican myths and folklore, it takes us through the lives of Miel, a Latina girl who grows flowers from her wrist, and Samir, an Italian-Pakistani transgender boy who hangs painted moons.
Including a subtle take on gender identity and societal expectations, the book revolves entirely around the idea of coming to terms with oneself and one's past. With flourished writing that reflects the beauty of the story, the characters, and the blend of cultures, When the Moon Was Ours poses questions about family, society, and self that take the reader through a journey of self-discovery.
Here are some well-loved, honourable mentions that aren't on the list but definitely worth checking out, as well: Empress of a Thousand Skies by Rhoda Belleza, Six of Crows duology by Leigh Bardugo, An Ember in the Ashes by Sabaa Tahir, and The Girl from the Well by Rin Chupeco.
Also Read: 9 Indian Women Authors To Look Forward To In 2018
---
All images from Goodreads.