Hansa Mehta was a staunch Indian feminist who had many caps to wear, from being a writer, reformer, social worker, educator to being a part of the Constituent Assembly where she advocated equality and justice for women in India. It is disheartening that the Wikipedia page of Hansa Mehta doesn't do justice in providing information about her contribution in various categories of education as a member of the Constituent Assembly.
Early Life
Hansa Mehta was born on July 3, 1897, in Surat. Her father Manubhai Mehta was the Dewan of Baroda. She received her education from Baroda University as well as from London. In London, she came in close contact with Sarojini Naidu and Rajkumari Amrit Kaur, following which she joined the nationalist movement.
AIWC and after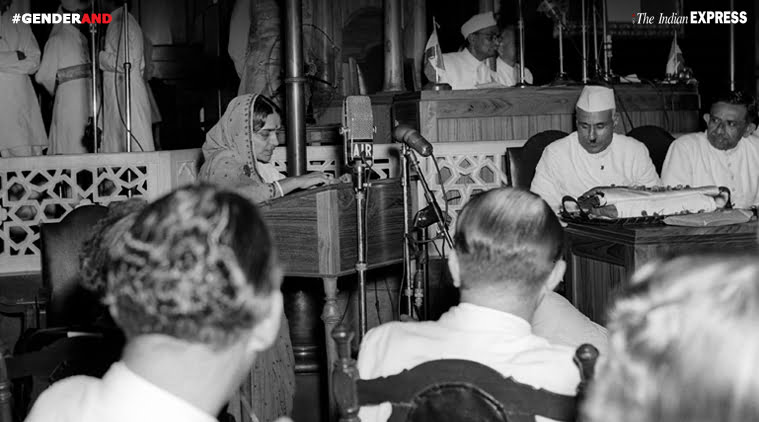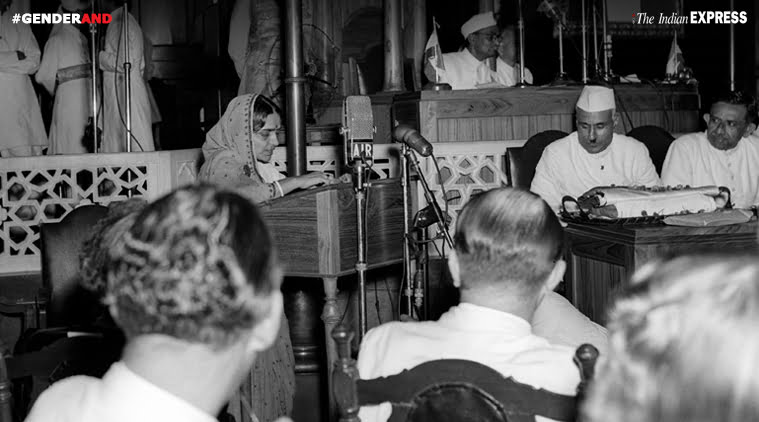 She became the President of All India Women's Conference (AIWC) from 1946-47. AIWC is a non-governmental organization that works on issues based on women's rights. In her presidential address at the AIWC Convention held in Hyderabad, she proposed a Charter of Women's Rights. AIWC positioned itself as a non-partisan, non-political party that would strive to educate, empower and raise the position of women in society.
She held different posts in India from 1945 to 1960. She was the Vice Chancellor of SNDT Women's University, a member of the All India Secondary Board of Education, President of Inter-University Board of India and the Vice Chancellor of the Maharaja Sayajirao University of Baroda, among others. During this period she also founded Lady Irwin College in New Delhi, a women's college for home science, educational research and teacher training.
Contributions to the Constituent Assembly
Hansa Mehta won the Bombay Legislative Council seat and served as Principal Secretary. She was in the council from 1937-1939 & 1940-1949, and she went on to represent Bombay in the Constituent Assembly. One of her significant contributions to the Constituent Assembly debates was in trying to make the Uniform Civil Code (UCC) a justifiable part of the Constitution. She was also a part of the select committee for drafting a Hindu Code Bill.
Also Read: Annie Mascarene: Trailblazer From Travancore | #IndianWomenInHistory
UN Projects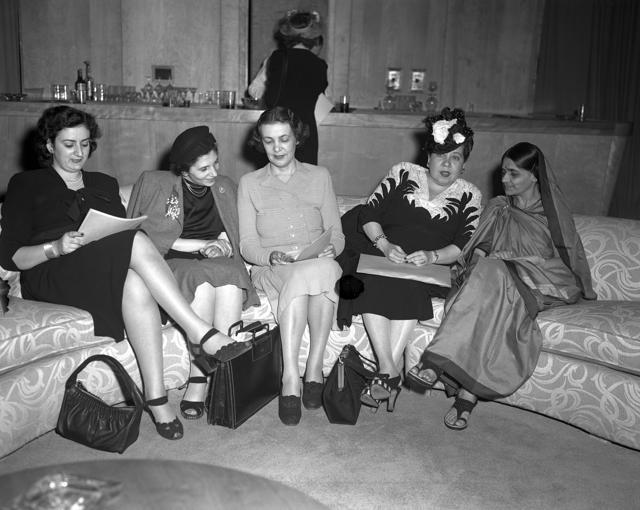 She represented India in the nuclear sub-committee on the status of women in 1946. As a staunch believer in gender equality, she proposed a change in the language of the 'Universal Declaration of Human Rights' from "all men are created equal" to "all human beings". She later went on to become the Vice Chairman of the Human Rights Commission of the United Nations in 1950. She was also a member of the Executive Board of UNESCO.
As a social reformer
Hansa Mehta played an integral role as a participant of a strong women's movement that pushed for the abolition of child marriage (Sarada Act), the abolition of the Devadasi system, better educational opportunities for women and personal law reforms. The Hindu Code Bill was a means to create a social revolution through laws that would ensure that women would not be bound by laws that sought to suppress their rights and straitjacketed them in orthodox interpretations of religion.
She was dismissive of the idea of privileges and concurred that they were not in the spirit of democracy. Hansa Mehta stood above the rest in demanding the same degree of equality and emphasis on human rights in the international arena too.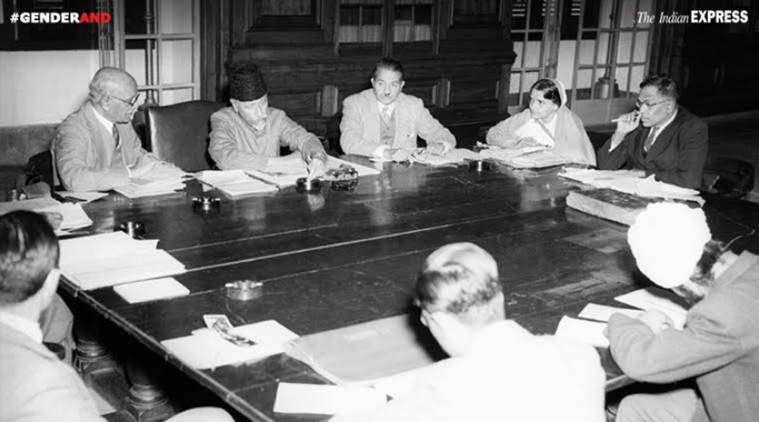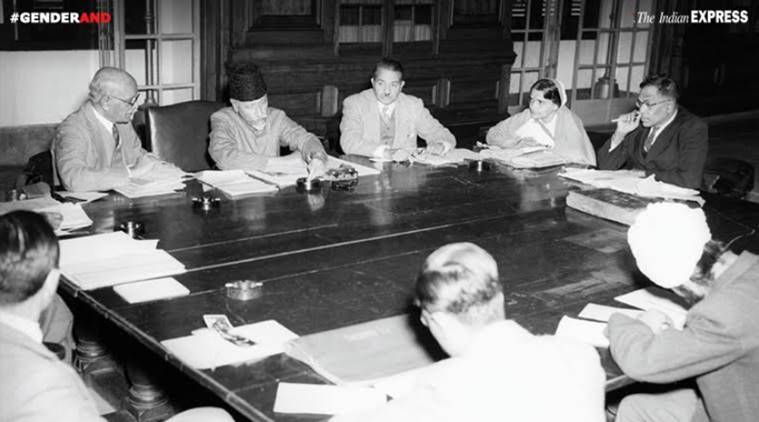 Her last session
Her last session in the assembly was made memorable thanks to an openly sexist remark directed at women. Rohini Kumar Chaudhuri had the honour of being on the receiving end of her derision when he remarked that the assembly had made no provision for "protection against women" in the Constitution.
He stated that "because in every sphere of life they are now trying to elbow us out. In the offices, in the legislatures, in the embassies, in everything they try to elbow us out. They succeed for two reasons: one, our exaggerated sense of courtesy, and then because of their having some influence in the ear of those persons who have authority". She dismissed him saying that the "The world would have thought very little of the men if they had asked for protection against women in this Constitution".
Awards, recognition and legacy
She worked diligently for education and women's rights post-UN service. She went on to serve on the board of UNESCO and was awarded the Padma Bhushan in 1959. The Maharaja Sayajirao University of Baroda, where she served as its first Vice-Chancellor, has a library named in her honour. The legacy that Hansa Mehta left behind is a testament to her untiring spirit.
References:
Also Read: These Are The 15 Women Who Helped Draft The Indian Constitution
---