A renowned Indian classical dancer, the first to also become a choreographer, Mrinalini Sarabhai was an epitome of grace, elegance and creativity. Her performances were not just mesmerising to the viewer but she used her theatrical platform to raise awareness about social issues, which was unthinkable for a woman in those days.
She was a dancer first, but she was also an activist and an author. Married to the famous scientist Vikram Sarabhai, she carved out a separate niche for herself as a renowned dancer. She dedicated most of her life to her passion, and when she died at the age of 97, her daughter paid her a tribute by performing her favourite dance composition. This article too, is a tribute to this legend.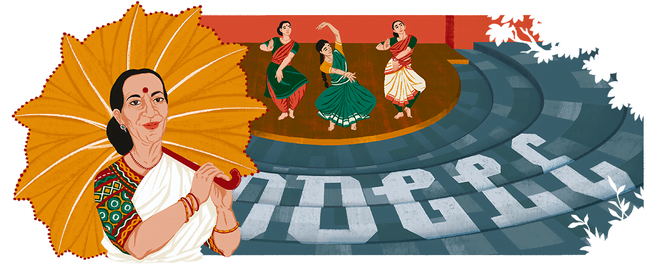 Early Life and Education
Mrinalini Sarabhai was born on May 11th, 1918 in Kerala. Her father Subbarama Swaminathan was a barrister at the Madras High Court as well as the principal at the Madras Law College. Her mother was a social worker, parliamentarian and a freedom fighter. She spent her early childhood in Switzerland. She also studied at the American Academy of Dramatic Arts, where she undertook training as a danseuse.
On her return to India, she studied in West Bengal, at Shantiniketan, and completed her education under the aegis of the great Rabindranath Tagore. Sarabhai came from a relatively privileged background. In fact, in an interview with Geeta Chandran, she admits to coming from an Anglicized family and a family that was "progressive in many ways".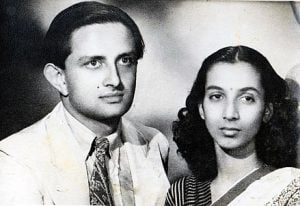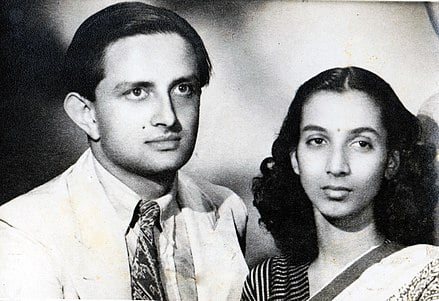 While in Switzerland, she learned the Dalcroze technique of dancing. It was on her return to India, while she was studying at Shantiniketan that she realized that dancing was her true calling and that she wanted to pursue a career in it.
She began her training of Indian classical dance forms. Soon, she was well-trained in Bharatnatyam, Mohiniyattam and Kuchipudi. Additionally, Mrinalini Sarabhai learned Kathakali and was one of the first women to perform this dance form, which had so far remained a form of art dominated by men. However, her biggest contribution to the field of dance remains the Darpana Academy of Performing Arts, which she established with her husband in Ahmedabad, in 1949.
A Journey from South India to Gujarat
Mrinalini Sarabhai moved to Gujarat with her husband amidst the chaos of the Satyagraha Movement. In Gujarat, she had to fight a conservative mindset to gain acceptance and a life of dignity for herself. People in Gujarat were unwelcoming of the South Indian classical dance forms that Mrinalini carried to the place with herself.
They labelled her a devadasi and lamented the fact that a scientist of the stature of Vikram Sarabhai had married a mere dancer. It was in such a situation that she began to dance even more and she performed Bharatnatyam anywhere and everywhere to show to the people of Gujarat that to her, dancing was an offering to God. From being tagged a devadasi, she became known as "Amma" in Gujarat, and became a pioneer of the very same South Indian classical dance forms that had earlier brought her under the scanner.
Ultimately, she established the Darpana Academy of Performing Arts in 1949 but trained only a few students then – mostly girls who showed interest in being like her. It was later, in the 60s, that the school became a full-fledged training academy for anyone interested in the dance forms that Mrinalini Sarabhai had to offer. Not only had she broken the acceptability barrier in the state but had also created a following for herself and transformed into a role model for girls, who now wanted to be like Mrinalini Sarabhai.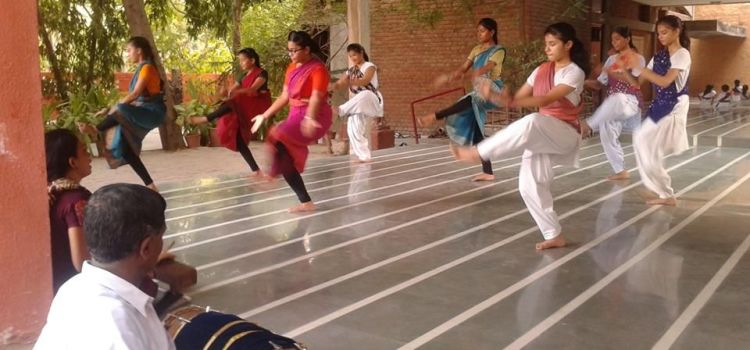 Her fame was not limited to the border of Gujarat, or even India for that matter. She took up Kathakali and decided to promote the dance form, without its costume drama. Her performances were so well-received by audiences that she travelled throughout Europe, performing and promoting different Indian classical forms of dance. More importantly, she traversed this journey along with her son Karthikeya, a feat that she took immense pride in. She was a woman who invoked so much respect from the women in Europe for they did not have Ballerinas who would go on performance tours and yet manage a child and a family. In this way too, Mrinalini Sarabhai was a pathbreaker.
Mrinalini Sarabhai: The Activist
Mrinalini Sarabhai was as unconventional in her performances. She intertwined her dance forms with social issues and used the stage to spread awareness about societal menaces. This began with a performance on dowry deaths in the 60s and she incorporated ideas of social justice within a Bharatnatyam performance. This demanded a change in the original "shringar" and manner of story-telling and Mrinalini Sarabhai did the necessary, unflinchingly.
She continued to raise awareness about a lot of issues including rape and the discrimination and maltreatment faced by the Adivasis through her dance performances. Such an audacious step was unheard of in the times that she lived in.
She was particularly close to environment issues and environmental conservation then became an important part of her dance recitals. Not only did she use the platform at her disposal to fight societal evils in her own way, she also used as a way to promote and propagate indigenous textiles and handicrafts. As a connoisseur of traditional handicrafts and textiles, a skill she picked up while travelling to Java with her mother, she used these handicrafts as part of her stage productions.
Awards and Honors
Mrinalini Sarabhai was a recipient of the Padma Shri (1965) as well as the Padma Bhushan (1992). Her contribution to the art of dancing also earned her a nomination to the Executive Committee of the International Dance Council, Paris in 1990. At the international level, she was also awarded a Gold Medal by the Mexican Government for her choreography of the Ballet Folklorico of Mexico. She was also awarded the prestigious Sangeet Natak Akademi Fellowship in New Delhi in the year 1994. In celebration of her legacy, the Darpana Academy of Performing Arts, announced an annual award titled the "Mrinalini Sarabhai Award for Classical Excellence". This award came as a part of the golden jubilee celebration of the academy, founded by Sarabhai herself.
Mrinalini Sarabhai therefore, used her background and talent to create a ray of hope in the Indian society, plagued with practices rooted in unfairness and patriarchy. She used the opportunities and resources at her disposal in a way that harnessed her potential and created space for herself in a conservative, orthodox and patriarchal Gujarati community. She then used the social and political capital that she had acquired through sheer hard work and determination to initiate a process of social change.
References:
---