We are all aware of the large reach and popularity of Wikipedia. However, what most people don't know is that, according to a study conducted in 2011, only 9% of the editors at Wikipedia were women. And the percentage for India is even lower, just 3%.
Wikipedia recognises the systemic gender bias that is created because of factors such as these and thus enables its diverse range of users to edit and create Wikipedia pages, with reliable and authentic sources.
Feminism in India conducts monthly Wikipedia edit-a-thons with different organisations exploring various facets of gender in India, thus increasing content on women and marginalized communities on Wikipedia as well as training women to create and edit Wikipedia pages and hence increasing the number of women editors.
Since June is globally celebrated as Pride Month, Feminism In India along with Gaylaxy Magazine and Instituto Cervantes co-organised a Wikipedia Editathon on Pride Marches in India at Instituto Cervantes, to increase the representation of queer pride marches in India as well as to teach a new skill of creating and editing articles on Wikipedia to the youth.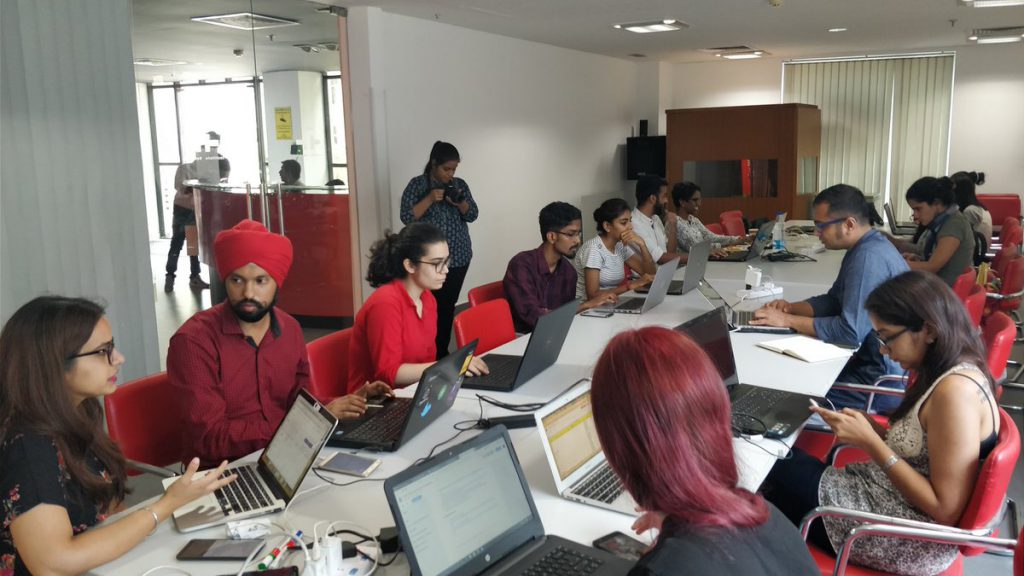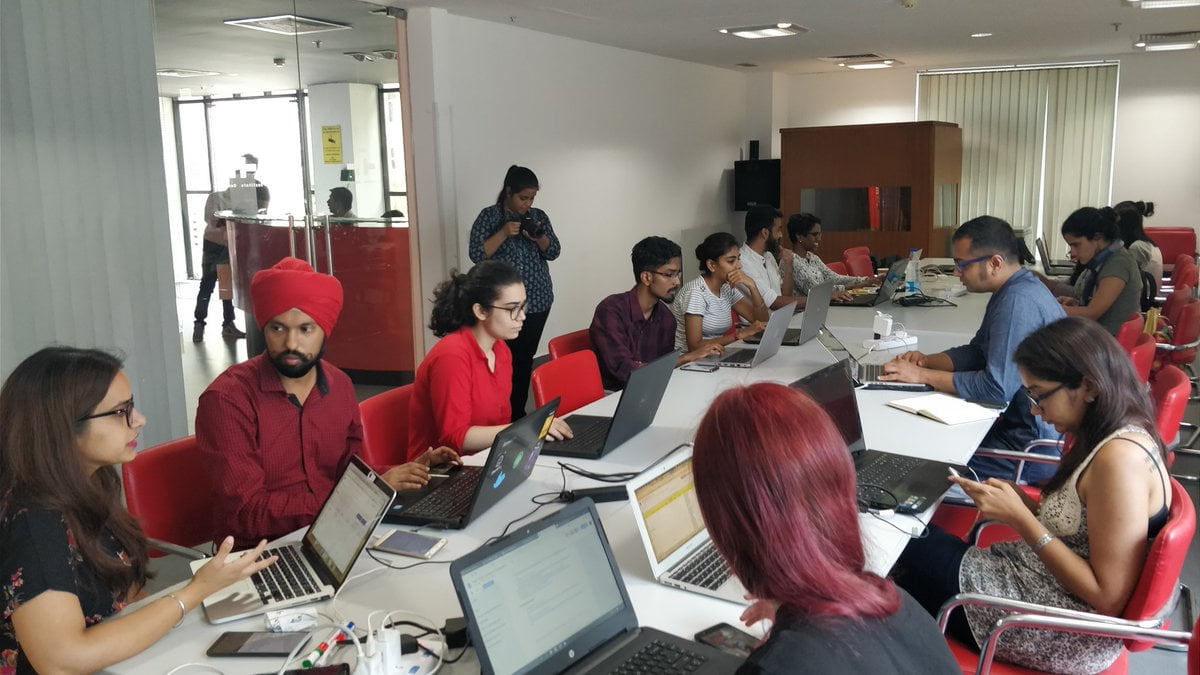 We had organised a similar edit-a-thon last June also and we followed up on the pages we edited last year as well as created some new ones.
We were a group of 17 editors in total. The event began with a discussion on the whys and hows of Wikipedia editing for new-comers.
After that, each participant chose one or more pride march's page absent from Wikipedia, and started digging through the internet looking for interviews, news reports and e-books that mentioned their chosen march to write comprehensive Wikipedia articles on them.
Our #WikipediaEditathon is underway at the Instituto Cervantes and we are getting ready to edit and create Wikipedia pages on #PrideMarches in India for #Pride2018! #FIIWikiProject pic.twitter.com/hBpBAWNZUe

— Feminism in India (@FeminismInIndia) June 30, 2018
By the end of the day, the participants had created 1 new Wikipedia page and edited 19 articles. See additional statistics here.
Prerna Singh, one of the participants said, "The #FIIWikiproject was my first edit-a-thon and it was an amazing experience. I edited the Wikipedia page of Nepal Pride and got to know so much about the queer pride culture in Nepal. I realised how on Wikipedia the history and activities of queer people is under-represented, and it felt great to be a part of something that aims at increasing the representation of queer people. I am really looking forward to the next edit-a-thon."
Another participant, Kush Patel, said, "It was wonderful to join the Feminism in India (FII) team and other participants for the Wikipedia edit-a-thon this past weekend. My motivation to participate in this public event was two-fold: 1) to contribute to the underrepresented information-base on queer Pride marches in India; and 2) to learn with other queer and feminist activists from around the country. Edit-a-thons are a great way to address gaps in the online histories of queer communities, even as many of us simultaneously grapple with Wikipedia's "notability" criteria. Similar to what Lori Brown and other feminists have argued in the context of Women in Design, adding content on queer lives and events can be difficult because not all such efforts have digital visibilities. With an eye toward acknowledging and working on this limitation, I look forward to keep in touch with FII, especially as we plan future queer and feminist events at the two ends of the globe."