Often young people encounter the phrase "Chhota Muh, Badi Baat," (Big talk for a 'small' mouth/by a young person) when they discuss their dreams, ambitions, and passions with adults around them. This phrase, employed patronisingly to dismiss youth voices, had no space at the event "Age nahi, Agency," organised by Pravah, a youth development organisation, at India International Centre, Delhi on 6th June. Throughout the event, the message of agency, empowerment, confidence, and change-making was communicated by inverting the phrase 'Chhota Muh Khari Baat,' (Talk from a small mouth/by a young person).
Stories of youth leaders fostered by Pravah and their social action projects showcased how such programmes, along with individual growth go beyond and spark a ripple effect, inspiring families, and communities to challenge norms and claim agency for themselves, all through the power of youth.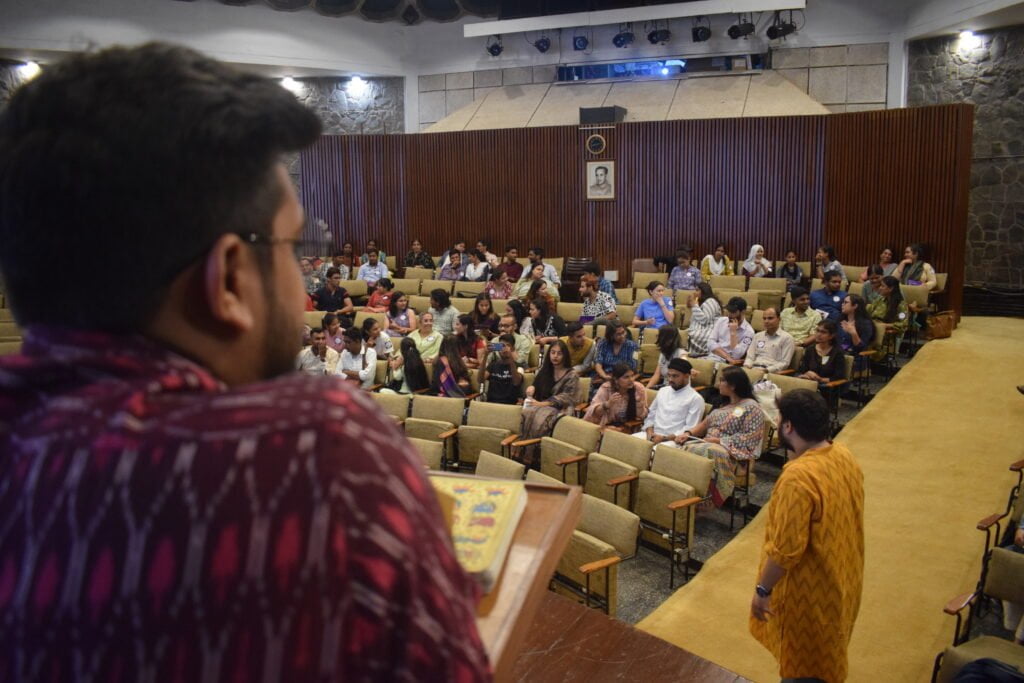 Founded in 1993, amidst social unrest, Pravah aims to harness and amplify the voices of young people to ask the important question – what do the youth of today think? Through multiple projects, Pravah has aimed to capacitate young people from diverse backgrounds to instil a sense of social responsibility and community action for social change. One of their flagship programmes on agency building is called My Life, Mere Faisle (My Life My Decisions, MLMF).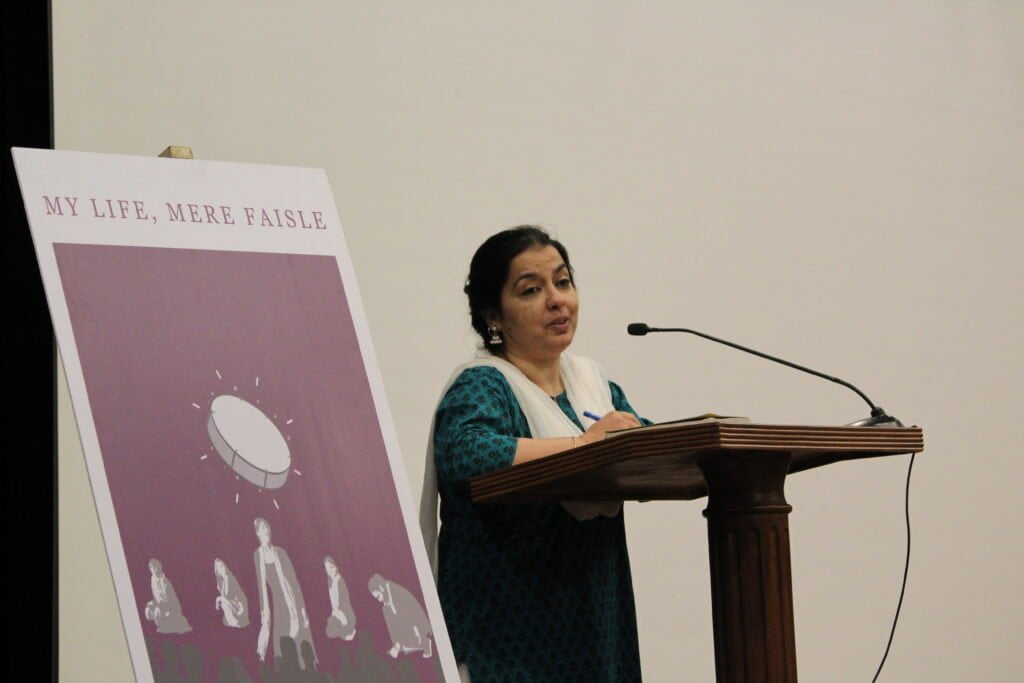 The event not only celebrated the achievements of the 2021-23 cohort in the post-pandemic phase but also marked the eight-year-long journey of the MLMF programme. The culmination of two batches from five states of India completed their journey having undergone capacity building through the MLMF curriculum which culminated in their social action projects to uplift their chosen or their communities.
The event commenced with the keynote address delivered by Dr Zoya Rizvi, Deputy Commissioner at National Health Mission, Ministry of Health & Family Welfare, Govt of India. Dr Rizvi shed light on the importance of the youth perspective in policy framing and stressed the importance of health and nutrition among the youth to vitalise them for the change-making process.
She responded to thought-provoking questions from the audience about various government schemes and interventions for the youth today. This was a key interaction especially for the young audience because they got the opportunity to ask questions and raise concerns about policies and schemes that affect them but remain opaque to them.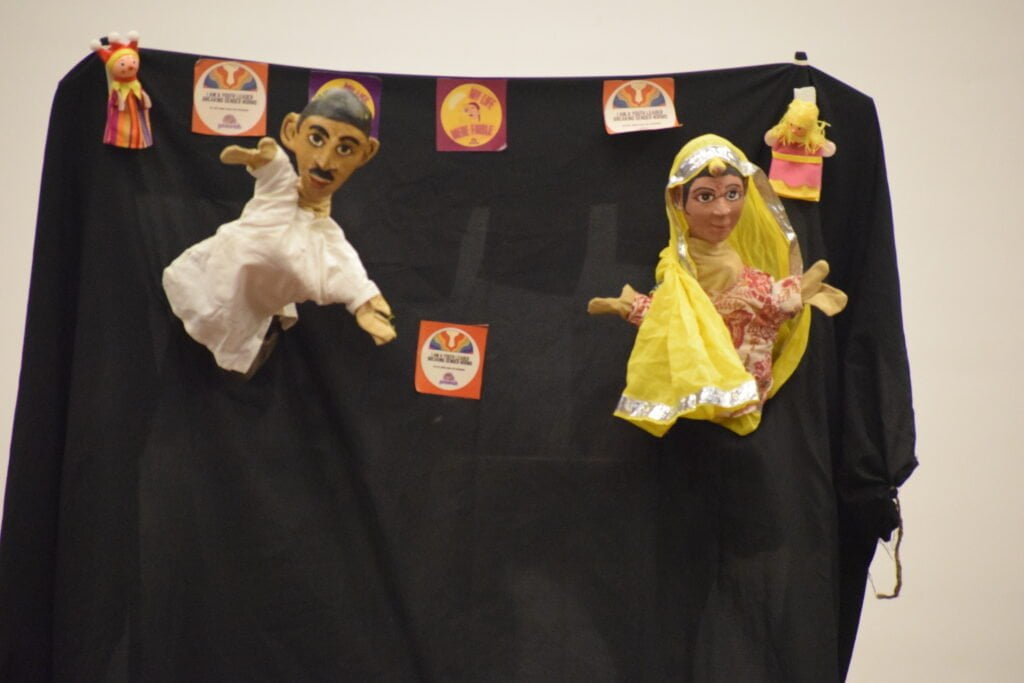 The event also spotlighted various MLMF youth leaders from Delhi, Rajasthan, Telangana, U.P. and M.P. One such story came from Akash, hailing from Rajasthan, who utilised his passion for puppetry and street theatre (Nukkad Natak) to address pressing gender issues and promote positive masculinity. His journey, shared with the audience through the medium of puppetry, exemplified the power of harnessing existing skills and interests to bring about social change and create a more gender-inclusive society.
The various themes picked up by other youth leaders to affect change in their communities include sexual and reproductive health and rights, gender-based violence, menstrual health and hygiene, identity, gender norms, casteism, Child, early and forced marriage(CEFM), conflict, and intersectionality. Through Pravah's curriculum covering a range of topics around unpacking Gender, Sexuality and Identities, many of the youth leaders not only learn about these topics themselves but also disseminate this information with other stakeholders they engage with as part of their social action projects.
Ankush, an MLMF youth leader from Delhi, talked about his journey in conversation. He stated that the curriculum allowed him to move beyond the gender binary and understand sexuality as a spectrum. He felt as though he had better insight into his masculinity. He carried this sensitisation to the community he worked with in Daryaganj, Delhi.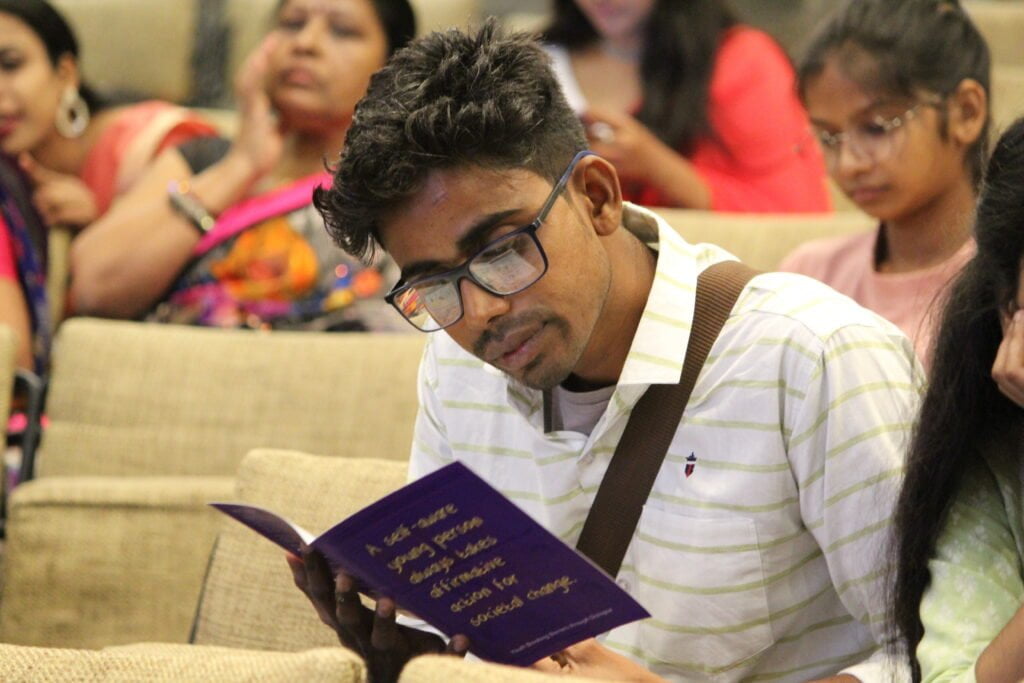 Ankush shared the story of Himanshi, an eighth-grader from the community who harbours a deep love for dancing. Her family held traditional beliefs and discouraged her from pursuing her passion, deeming it inappropriate for a girl. Through Ankush's sustained interactions, he shared with Himanshi the necessary tools to engage in a dialogue with her father. With newfound courage, Himanshi approached her father and expressed her desire to participate in an open mic night organised by Ankush as a culmination of his project. Through the transformation she had undergone, Himanshi was able to convince her father to allow her to showcase her talent on stage. The programme thus allows transformational journeys to be shared from youth to youth.
The work of the youth leaders also marked shifts in their family dynamics. Archana, the mother of Arunima, an MLMF youth leader, expressed how the programme had allowed her daughter to gain growth and confidence which led to Archana questioning the power dynamics within her household and seeking agency for herself.
Sriya, another MLMF youth leader, worked on the topic of domestic violence in her community in Lucknow, providing them ways to counteract situations of gender-based violence. Her most cherished memory was when one of the younger girls in the community told her about how they used dialogue and other such tools she taught them "to stop an instance of domestic violence in the community."
These very sentiments were captured in a short film, "My Life Mere Faisle," that premiered at the event. The film depicted the ethos behind Pravah and showcased the six-month-long experience of the MLMF youth leaders of the latest cohort. It chronicled their challenges, triumphs, and the impact they have made in their communities. Some of these have also been portrayed in the MLMF compendium published this year.
The event reached its crescendo with a captivating musical performance by WeBhor, an initiative of the Manzil Mystics Foundation. This musical group of young girls uses music to shed light on gender issues. The tunes of "Iraade Kar Buland," the song authored by feminist activist Kamla Bhasin, brought the event to a close. The melody struck a chord with the audience, prompting everyone to sing along. 
The event synthesised the vision and mission of Pravah and the impact that a programme like MLMF had in facilitating young people with opportunities and platforms to create a more inclusive and equitable society.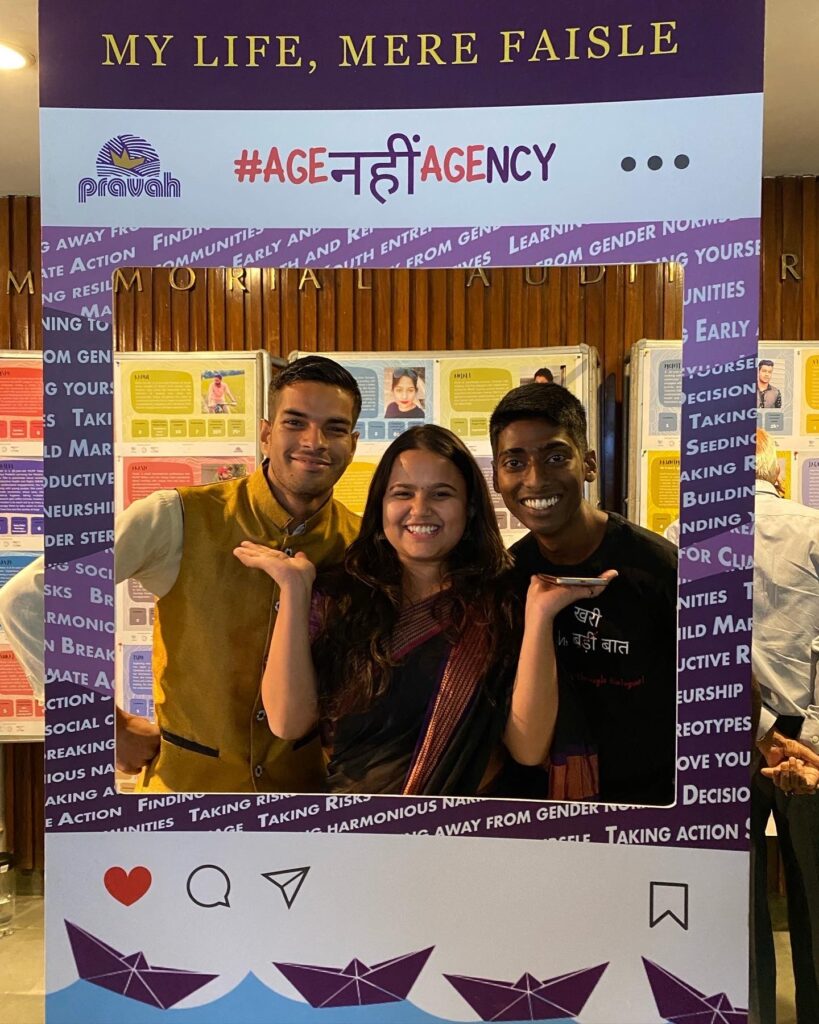 The most crucial takeaway was the importance of nurturing young leaders who are self-aware, empathetic, and equipped to understand complex systems while shouldering social responsibilities. This means of tackling oppressive social barriers, while also negotiating the challenges of exercising one's agency and self-expression helped initiate tangible social change in the communities that the young leaders worked with.
---