The gender ratio in STEM and related fields can be disheartening. In times like these, it would do us well to shift our gaze to the women making strides in male-dominated fields. We might not have as many female role models as we would like, but they do exist and Archana Sharma is an exemplar. A botanist, cytogeneticist, cell biologist and cytotoxicologist, Archana Sharma is nothing less than inspiring.
Early Life & Education
Archana Sharma was born in Pune on 16 June, 1932. She grew up in a family of academicians – both her father and grandfather were professors. She completed her early education in Rajasthan and her BSc in Bikaner, but her education did not stop there. She went on to secure her MSc (1951) and PhD (1955) from the Department of Botany in University of Calcutta. The University is the second oldest in the country, and in 1960, Sharma was only the second woman to receive a PhD from there. She specialised in Cytogenetics, Human Genetics and Environmental Mutagenesis.
Career & Research
Soon after, Sharma kickstarted her professional career at the University of Calcutta in 1967. In 1972, she became a Professor of Genetics in the Centre of the Advanced Studies in Cell and Chromosome Research. She went on to succeed Prof. A.K. Sharma as the Head of the Department of Botany for two years, starting in 1981.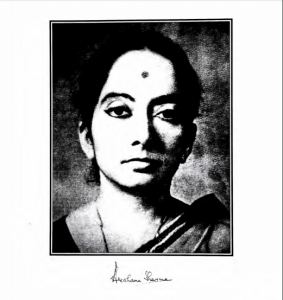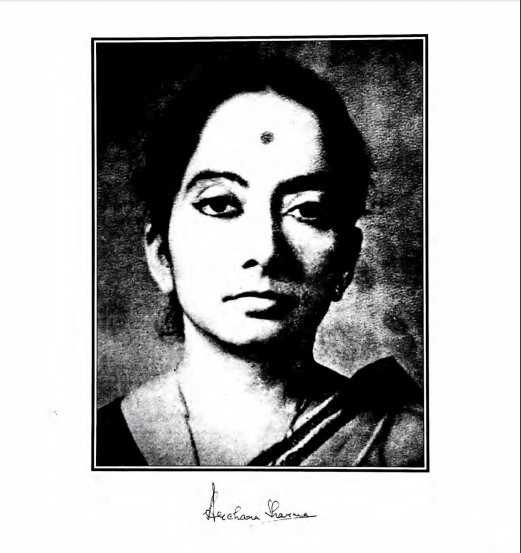 Archana Sharma was a pioneer in the study of the structure of chromosomes, for which she developed new staining and pre-treatment techniques. Her contribution is not to be downplayed as these techniques were widely applicable and used by scientists worldwide. Along with her husband, A.K. Sharma, she released a book called Chromosome Techniques: Theory and Practice, based on their dedicated research and investigation. The book is a standard reference book in the field and her name is synonymous with plant chromosome investigations.
Another important contribution that arose from Sharma's laboratory was the new concept of speciation in vegetatively reproductive plants, which was published in the journal Nature – one of the world's most cited and respected academic journals. In a short span, Sharma had made a name for herself and earned a stellar reputation in the field.
Also Read: Dr Muthulakshmi Reddy: Founder Of Adyar Cancer Institute
As her career advanced, Sharma's curiosity and inclination to learn led her to developing wider research interests. She conducted extensive work in the field of human genetics. Along with her group, she also made significant contributions on the effect of arsenic on water. Additionally, she studied the effect of plant products in modifying the cytotoxicity of known pollutants. Her wide-ranging interests prompted Sharma to seek and discover novelties all throughout her career.
Contributions
In the course of her long and commendable career, Sharma published between 300 and 400 research papers and about 10 books. She was notably the founder of Nucleus, a journal of cytology and related topics, and remained its editor until 2007. Her name is attached to publishers such as CRC Press and Oxford, for whom she edited multiple works.
Her book is a standard reference book in the field and her name is synonymous with plant chromosome investigations.
Archana Sharma's commitment and dedication to her work is indubitable. Her passion for her work showed in her efforts to take her work outside the laboratory too. She participated in and contributed to various high-level professional societies and governmental agencies. She was a Fellow of the Indian National Science Academy and the Indian Academy of Sciences and the National Academy of Sciences, India. She was the President of the Indian Botanical Society, and then of the Biological Section at the National Academy of Sciences. Sharma was also president of the Indian Science Congress Association from 1986 to 1987, among other positions at both national and international levels.
Archana Sharma did substantial work with the Science and Engineering Research Council of the Department of Science and Technology, Government of India; Environmental Research Council of the Ministry of Environment and Forests, Government of India; the Panel for co-operation with UNESCO, the Ministry of Human Resource Development, Government of India; various technical committees of University Grants Commission, Department of Science and Technology, Department of Biotechnology and other bodies. Her sincerity and great motivation were always at the forefront as Sharma made immense contributions even at the policy and implementation level.
Awards and Accolades
Her contributions did not go unrecognized – Sharma received the Padma Bhushan, the third highest civilian award, in 1984. She was awarded the Shanti Swarup Bhatnagar Prize, J. C. Bose Award, Eminent Teacher Award, FICCI Award, Birbal Sahni Medal, G. P. Chatterjee Award, Women Scientist Award, among other accolades. Not only was she recognised and applauded on formal platforms, but her colleagues and students had much praise and affection for the botanist. After her death, the Alumni Association of the postgraduate Department of Botany at the University of Calcutta issued a special publication in her honour, where colleagues and students penned down their memories of 'Archana Di', as she was fondly called.
in 1960, Sharma was only the second woman to receive a phd from the university of calcutta.
Archana Sharma's lifelong career in the sciences reminds us that the field, although dominated by men, need not remain so for long. Women like her have, and continue to make contributions that greatly impact and advance the scientific field. Sharma's work continues to be of utmost importance not only in her field, but also as a reminder of what women everywhere can achieve even in male-dominated spaces.
References: