Trigger Warning: Extremely graphic rape and death threats
---
A sexist matrimonial ad published in The Hindu made the rounds last week, where a 37 year old Mysore-based man specifically requested for a bride less than 26 years old, who was 'non-feminist' and a 'good cook'.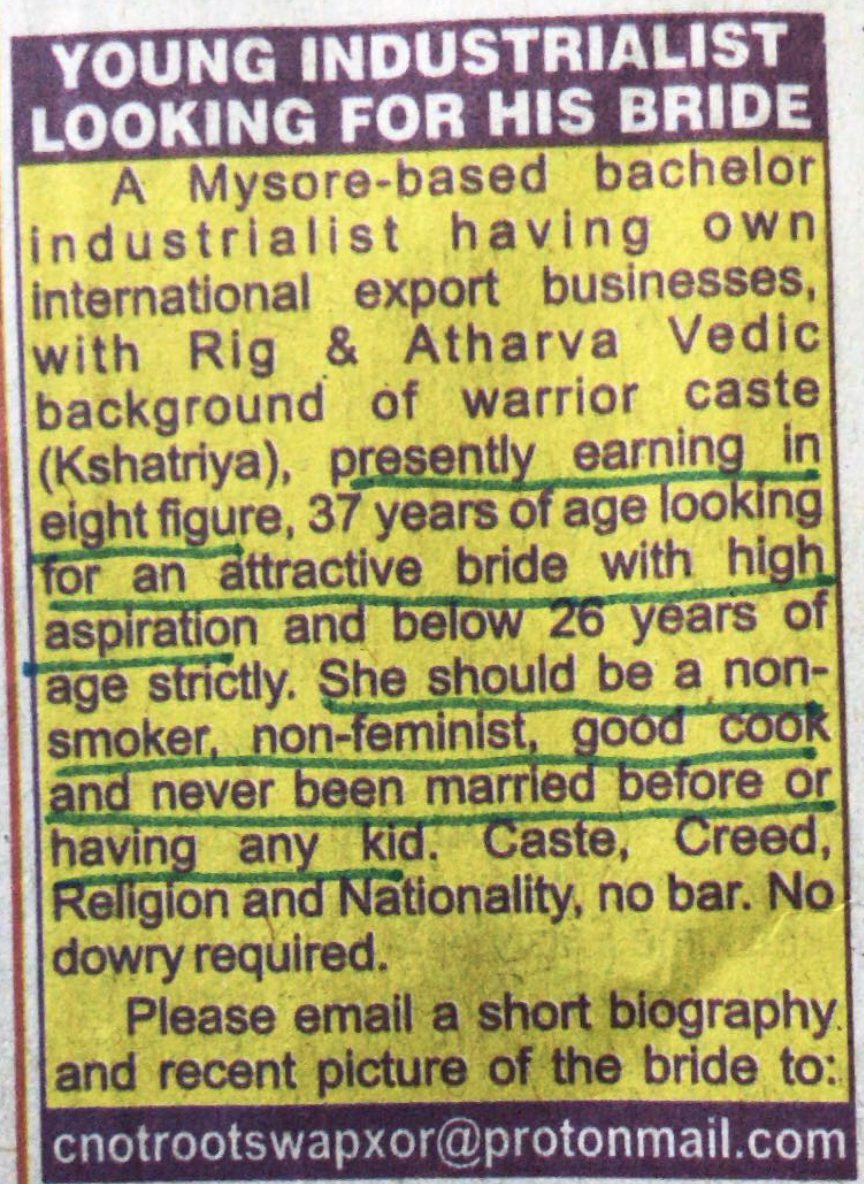 The ad predictably invited a lot of ridicule for its overtly anti-feminist messaging and expectations for a bride – which was basically someone who would cook, clean and sleep with the man in question while of course being extremely conventionally attractive and having high aspirations (ones that involve being married to this man and cooking for him, clearly).
A young student, who wishes to remain anonymous, decided to email this man back for a bit of fun, and also to challenge some of the deep-rooted sexism on display in this advertisement. She expected the man to ignore the message at best.
She did not expect to receive a triggering, violent email in return, that described in gruesome detail how the man intended to rape and kill her and her friends.
WARNING: The image of the email below contains very graphic descriptions of rape and murder.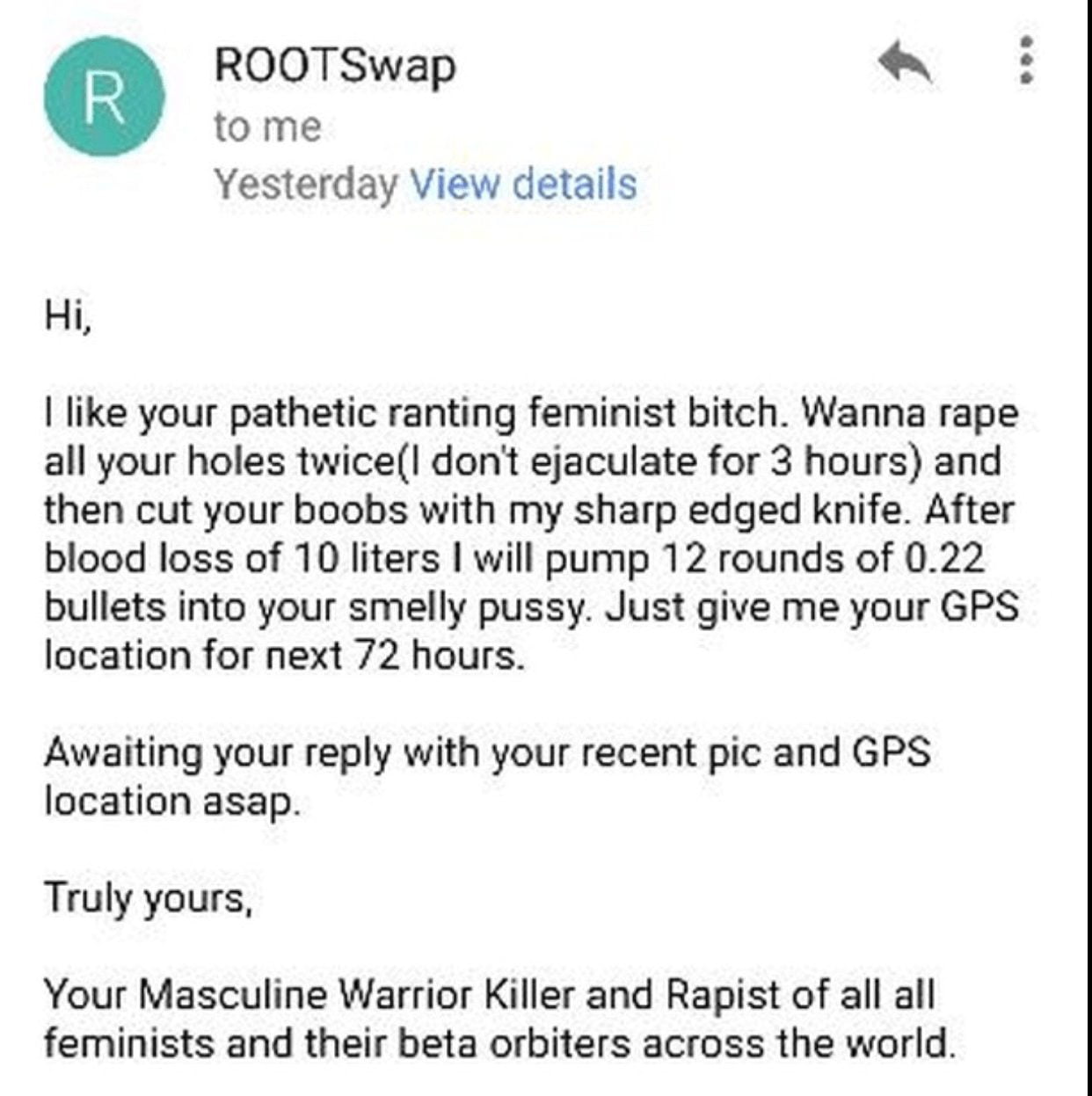 The student then tried to trace the email that was given along with the sexist matrimonial ad, only to find that it was a ProtonMail client, which is a highly secure and encrypted email service that is protected by Swiss privacy law. It is close to impossible to trace the holder of this email ID.
It is easy to brush off instances of sexism as just that – casual sexism. But very often they are reflective of a far darker and deeper misogyny. It is terrifying to think about this man's intentions for his bride, if this is the level of violence and perversion that he replied to a simple email with.
The student then encouraged her friends to email the same ID with feminist thoughts and ideas, and many of them also received threatening and abusive emails in returns. She is wary of filing a complaint at the Cyber Cell due to the lacklustre response she had received from the police whilst filing FIRs in previous cases of harassment.
Also Read: Death And Rape Threats For Posting Hilarious Critiques Of The Government