The LGBTQIA+ community of Shillong organised the first pride march in the city on September 14, 2018. The pride march was organised by The Shillong LGBTQ Community in collaboration with Manbha Foundation and Shamakami. The march commenced from Madan Ïewrynghep, opposite the Fire Brigade office and proceeded to Dhankheti point, Don Bosco Square, Police Beat House and culminated at Madan Ïewrynghep.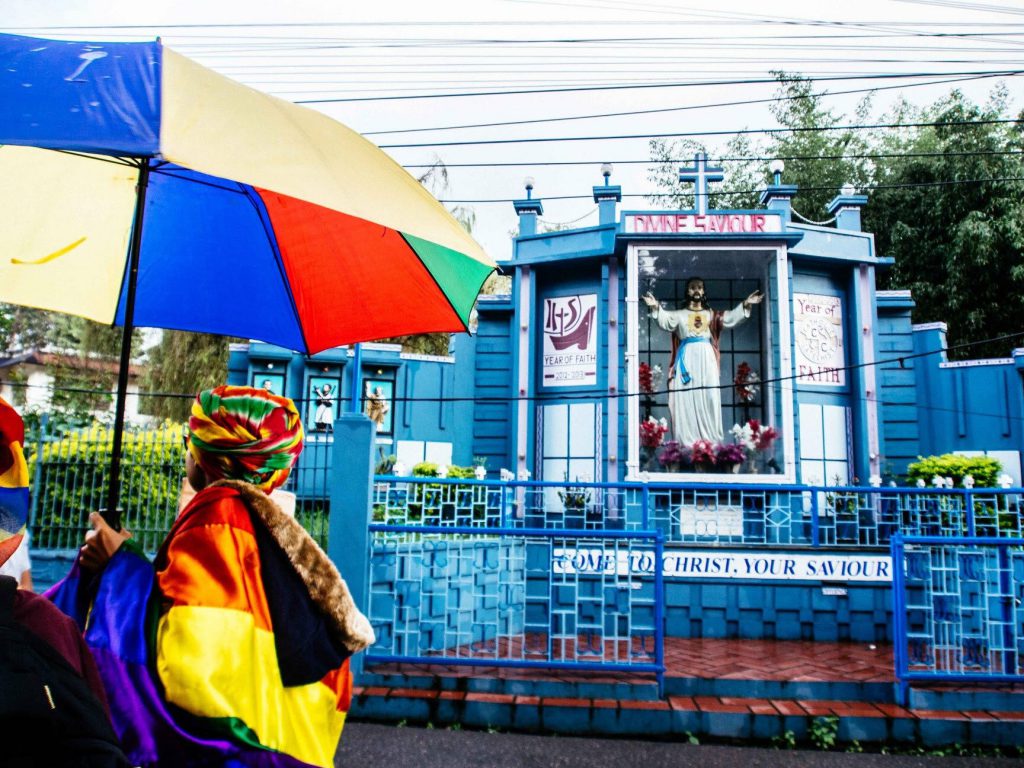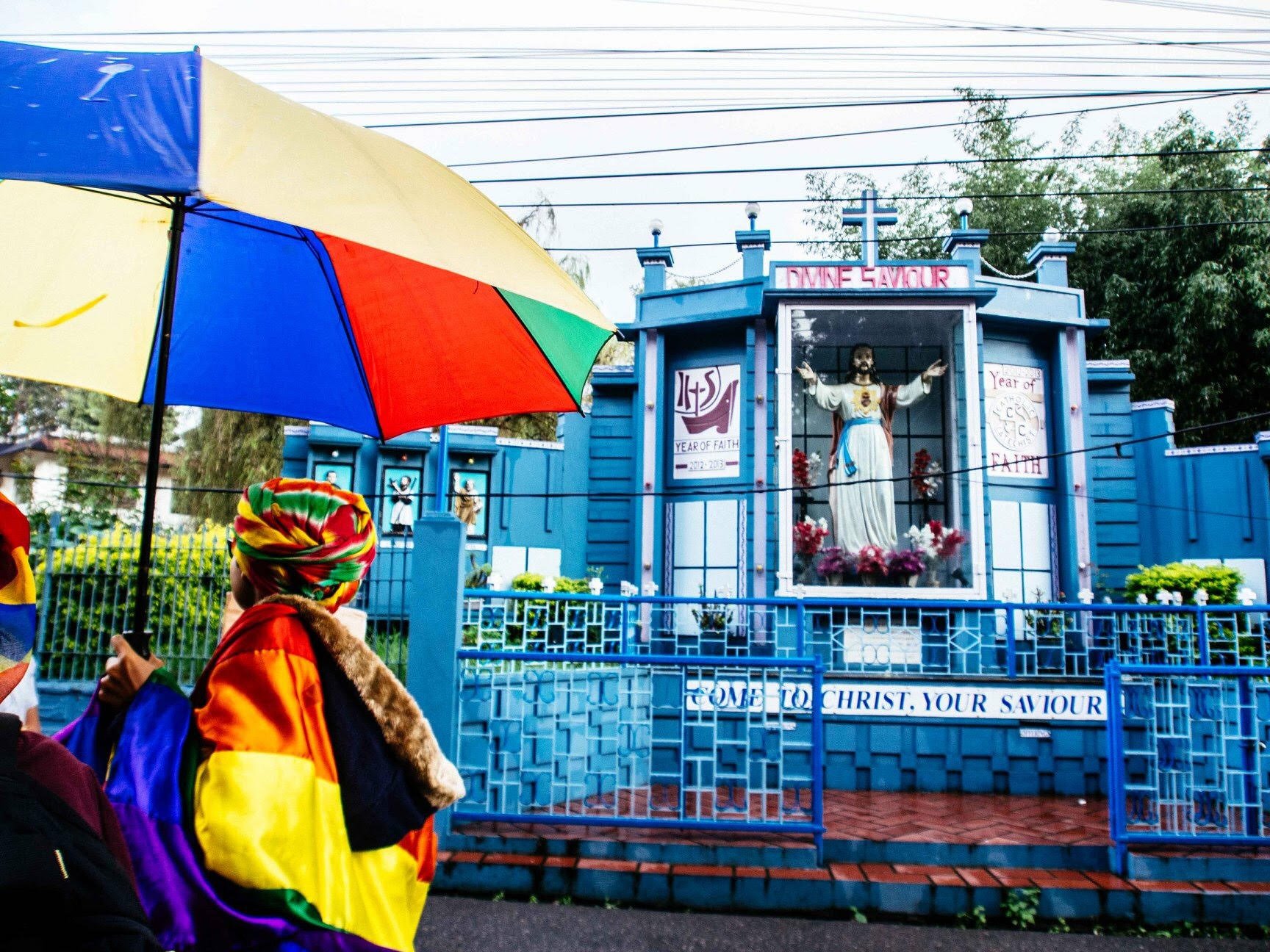 It was indeed a rainbow experience – the day was bright and sunny with light rain. "The first pride walk happened in a small city like Shillong in the midst of prejudice and hatred, we witnessed  the celebration of freedom, tolerance and above all, love", says the organisers. The march was organised to celebrate the Supreme Court's recent verdict decriminalising homosexuality.
NGO members, students from St. Edmund's College, Martin Luther Christian University, and members of the LGBTQ community from Kolkata, Guwahati, Delhi and other cities took part in the pride march.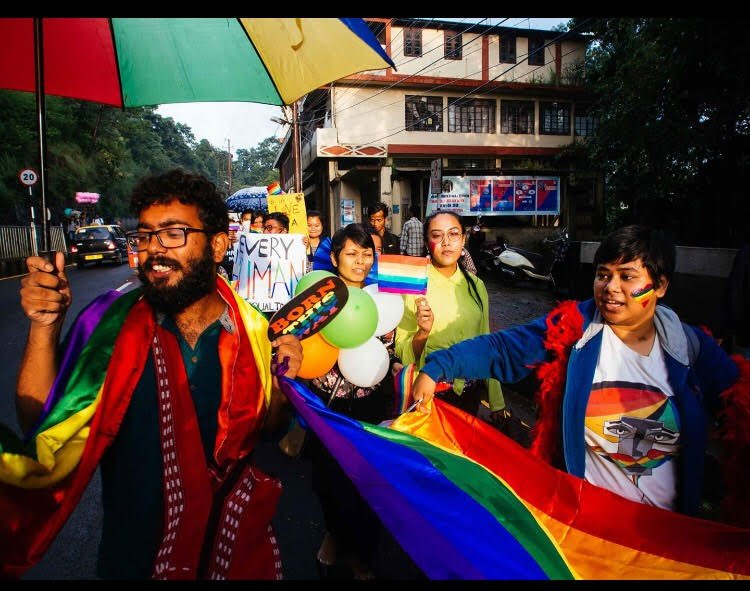 Dona, a transgender activist, had witnessed an onslaught of cyber bullying and also verbal abuses on the streets, her struggles indeed were paid off, she inspires many others to fight against misogyny and be the strong and sassy woman that she is. "I was so happy that Shillong finally did it and that too so beautifully, despite the rain. There were a few homophobic comments from the passersby but the spirit of the community in Shillong just went on undeterred."
"My childhood was spent in Shillong so it felt so liberating to be walking through these familiar streets as an out queer person with the amazing community in Shillong and their supporters. It couldn't have been more beautiful", said Abhishek, another participant.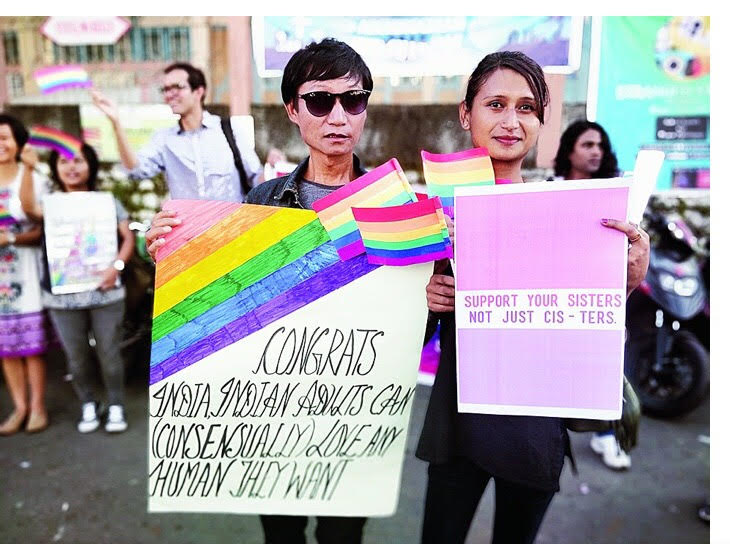 It was a momentous day for many queer people who have been residing in Shillong and even for the ones who have left the state in search of security, jobs or fled from the violence back at home. They had witnessed so much transphobic and homophobic violence, especially from 'chauvinistic and anti-LGBT vigilante' groups. Even relatives and loved ones would force them into conformity. But now they are breaking the silence and celebrating their voices, reclaiming the streets of Shillong.
"Being a part of the first pride rally in Shillong and also the first in my life was exhilarating! It gave many people a hope and light that yes change is happening and one day we will live in a world where love is not caged by gender, sexual orientation, religion and caste", said Sunup Jamir.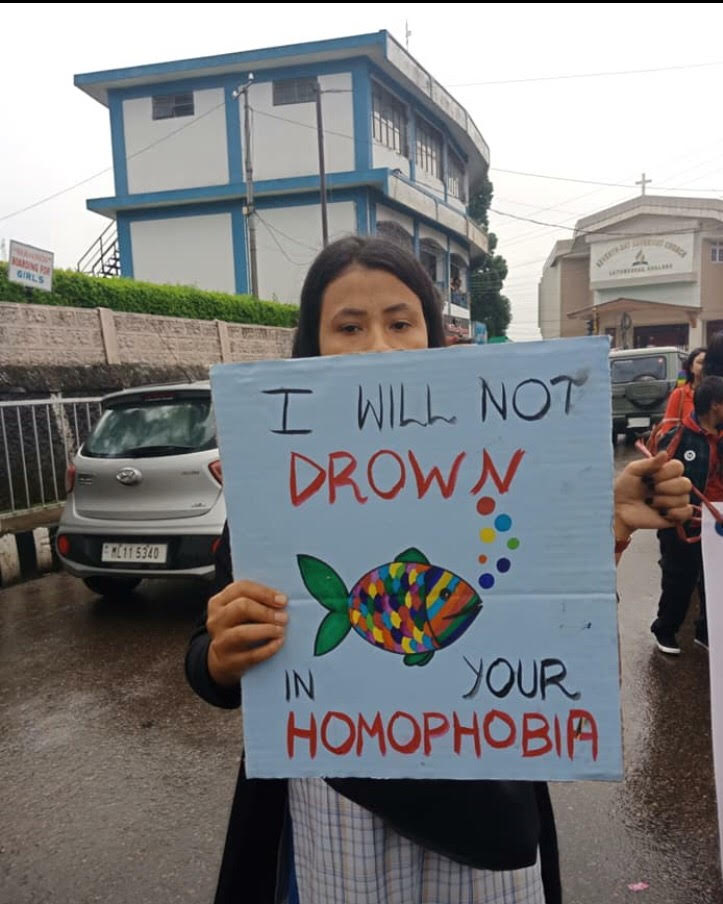 The organisers hope that trans violence and homophobia in the city would be noted and taken seriously. Many queer people felt the love, they felt belonged – now they also must feel safe and happy in their own city.
Also read: In Conversation With Xukia: A Queer Collective in Assam
---
If you'd like to join The Shillong LGBTQ Community, please fill this form and follow them on Instagram. 
All images courtesy Tarun Bhartiya