Posted by Laishram Sopin
Trigger warning: physical violence
I am Laishram Sopin, a 26 years old trans man from Khurai, Moirangkampu Awang Leikai, Imphal, Manipur. I work as a system operator cum accountant in Mahindra Tractor showroom at Malom Bazaar, Imphal. My life journey has been quite an assortment like the dishes of a feast, each leaving me with a different taste and experience. I have traversed part of my youthful life journey only to be greeted by thorns through the journey that pushed me to a moment of realisation that there are many like me swallowed up and struggling hard for life in my society.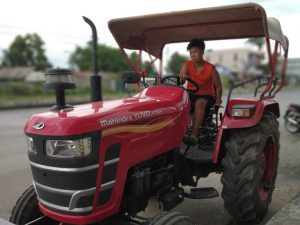 One of the most shocking experiences as I was growing up was the death of my three fellow trans men. In two heartbreaking incidents two of them committed suicide and left all of us. The third one was an executive member of ATMA (All Trans man Association Manipur), who died in an accident and the incident was trolled on Facebook along the lines of victim shaming.
Hypocrisy and bad-mouthing followed the sad incident thereby turning it into a big issue at that time though it was later silenced when hate mongering comments accelerated to a point it demanded silencing. In connection to the issue, I also received threats from people on Facebook messenger though I was never really intimidated by it. But the death of my fellow trans men continue to remain a big loss not just to me but to the community; reminding each of us the grim reality of our lives.
Also read: The Trans Man Identity And The Men Spectrum
The lives of trans men are often filled with instances of turmoil, rejection and abandonment. When I was very young, I was constantly and severely beaten up by my own mother and sister, my eyes used to get swollen from beating. My father and I used to fight a lot, we even hurled stones at each other. I had a very difficult life while growing up and I used to cry a lot. At times I would just leave home out of frustration but having nowhere else to settle I would come back again, hence it was always a very unsettling case of not being able to belong somewhere. My father has always cared for his sons only, and the same thing still happens even today. They say something and always do something else altogether. They never really understand me, their own child and hence I no longer care for them as well.
I remember, during a death anniversary ritual of my uncle I happened to go wearing trousers and just at that moment, my aunt told me with so much hatred, "Don't bring bad luck by coming out like that." I had genuinely intended to offer flowers to the deceased beloved uncle's photo, but hearing her sharp remarks I ran inside with tears running down my cheeks, I missed the feast that followed the ritual that day. I thought, if my own aunt who happened to be a nurse herself said such harsh things to me, I was terrified to think about the kind of bullies and discrimination trans men in general would be going though in our society. Gradually, I realised I had to find myself and learn to stand on one's own with dignity and courage.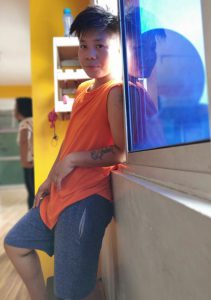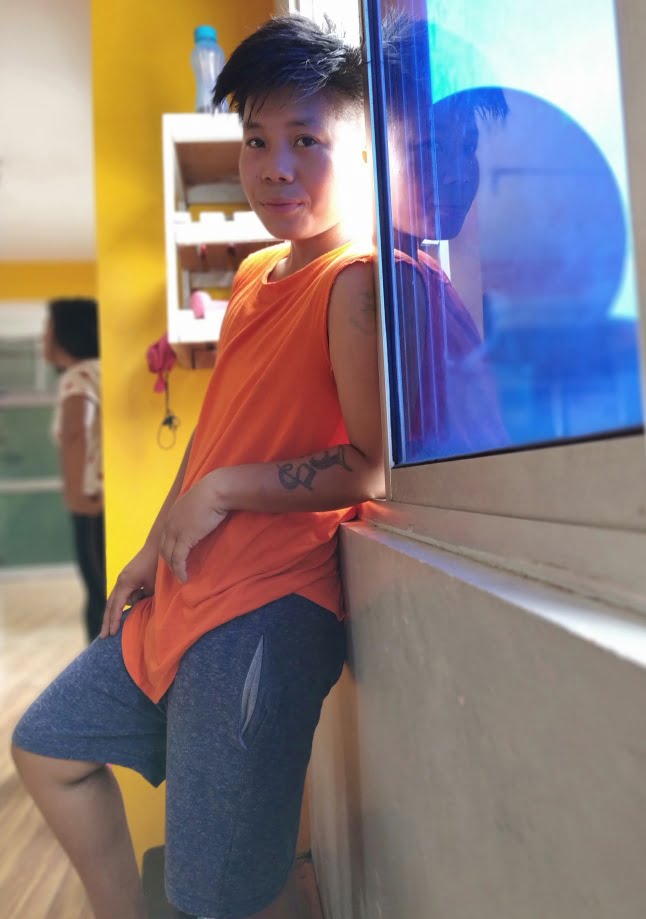 Our way of life is not only unaccepted by our society, but also despised and un-cared for. On one hand, trans men in Manipur live openly with courage, though there are many who are addicted to drugs and alcohol and live wasted lives. But, there are also others who strive hard and try to earn their own livelihood and yet never really make significant progress and prosperity. The reality of the lives of trans men in Manipur is indeed complex. Many of us continue to live extremely hard lives and some even worse despite the presence of a community.
In farther nooks and corners of Manipur, many older trans men live very undignified and invisibilised lives. They are often used as mere messengers and helpers who run errands in return for small favours from the localites without any due sense of respect given to them as another human being. These resulted from the fact that the trans men born into lower strata of life are often uneducated and when they step out of their families and localities to socialise, they are mostly treated with extreme verbal rebukes and taunts. And this in turn seems to force their own families to forcefully confine them lest they become the laughing stock of the society. But there are those who come out of their confinements on their own accords and rebel against norms, though their journeys are not any less challenging.
Once upon a time, during my days as a teacher I used to go through embarrassing situations where students and others were confused between calling Sir/Miss to me. And even worse, when I used to work for a bank for which I had to regularly go for cash collections, instances of verbal bully and shaming became part of the regular job. After all these years, I tell myself how I can even become a good person when my own family is far worse and my society treat us this way. I realised I have to find courage and resilience to fight against adversities and step out to find a life of my own; without courage there seems no hope for someone like me out there.
I often wonder when the world is developing so fast in so many respects; it is ironic that no non governmental organisations and community based organisations in Manipur come forth in support of trans men. The kind of support we get at the moment is coming from elsewhere, though never adequate. But we will continue to hope that the community outside Manipur will help us in uplifting ourselves from our dire situations.
Also read: The Trauma Of Growing Up As A Trans Man In A Heteronormative, Casteist Society
Even though we trans men believe in the democratic fabric of the country India is and choose to walk on our path with pride and honour, but our relentless struggle to earn a livelihood by any means howsoever lest we will be rendered hungry, is met with bullies and shaming. And that is one of the most heartbreaking aspects of our lives. There is no dignity for us. Then the scariest of thoughts haunt us; who will look after us when we are in death bed in future. Given the scarcity of choices and means, we sincerely wish to convey to the society that we will take up whatever works we can get hold of, without being choosy or difficult about it. Because choice when it comes to livelihood is still a luxury many of us can't afford at the moment.
---
The story is written in Manipuri by Laishram Sopin and translated into English by Kumam Davidson.
This article was originally published in The Chinky Homo Project and has been republished here with permission.