This Sunday, Delhi celebrated its 11th Delhi Queer Pride Parade 2018 in Central Delhi. Over a thousand people dressed in a riot of colour gathered at Tolstoy Marg at 3 PM to commemorate the first Pride after the momentous 377 judgment. With considerably fewer faces clad in anonymity-preserving masks, the atmosphere was exuberant! As the crowds built, slogans of "aazaadi" (freedom) rang through the procession.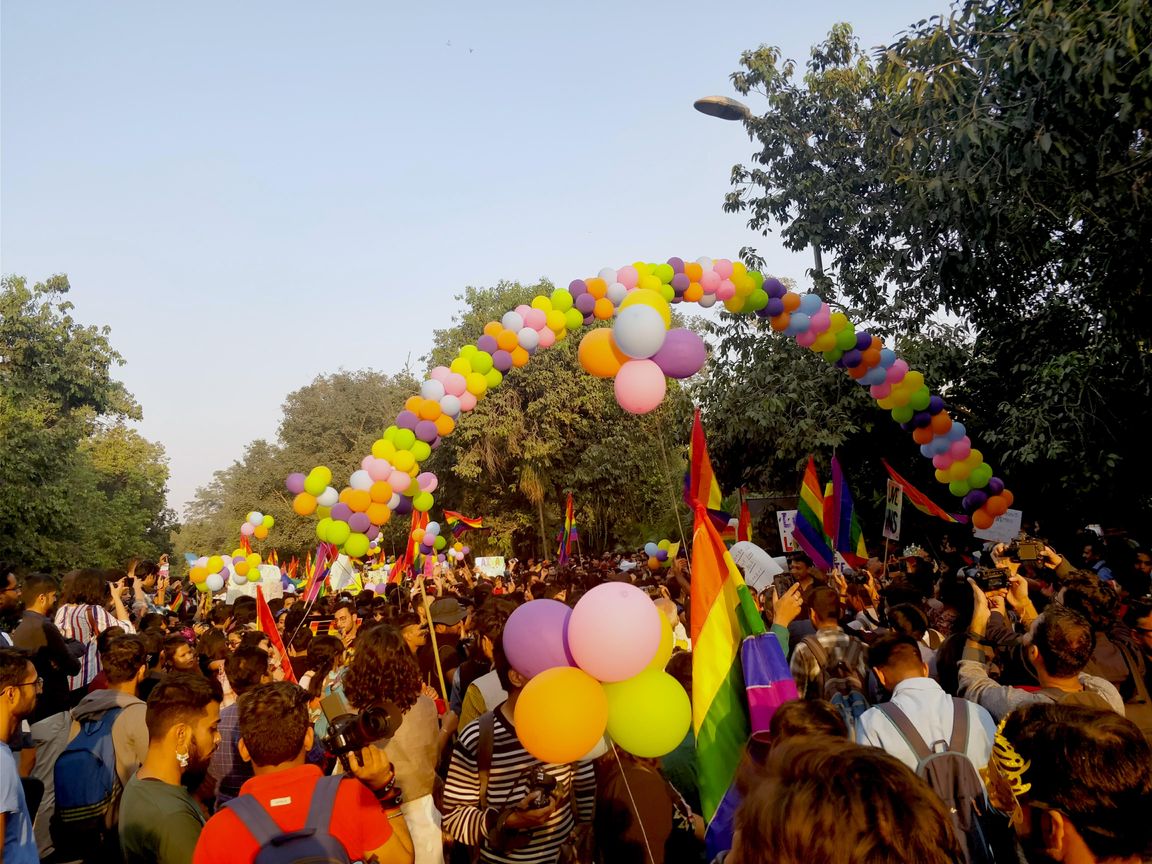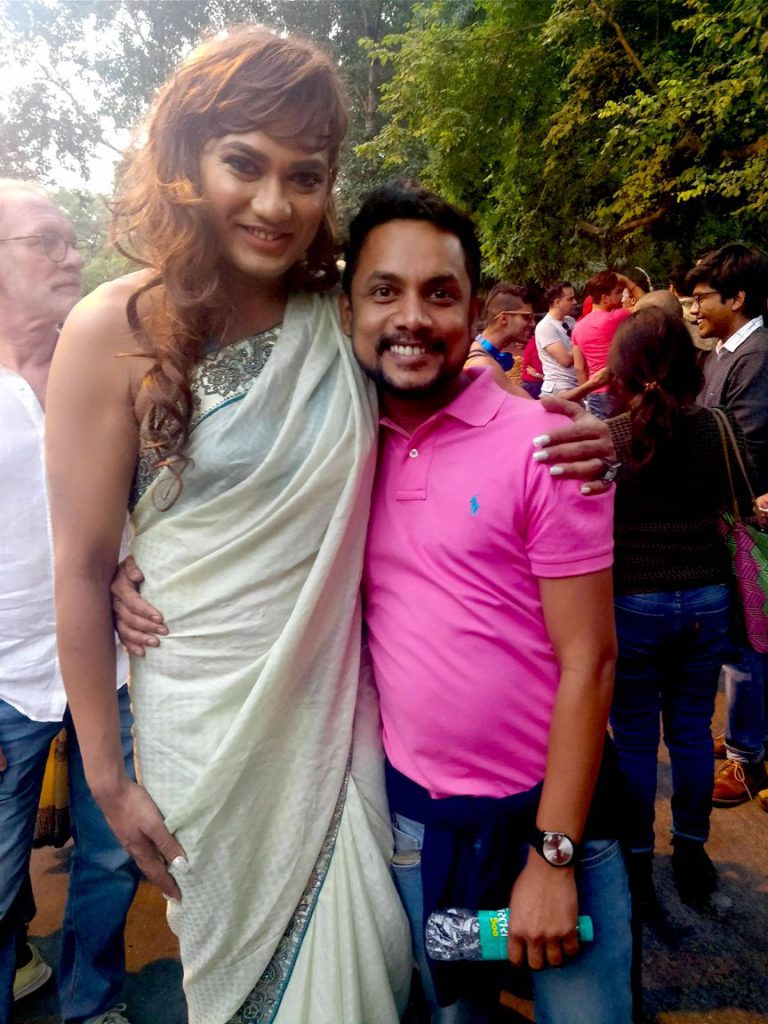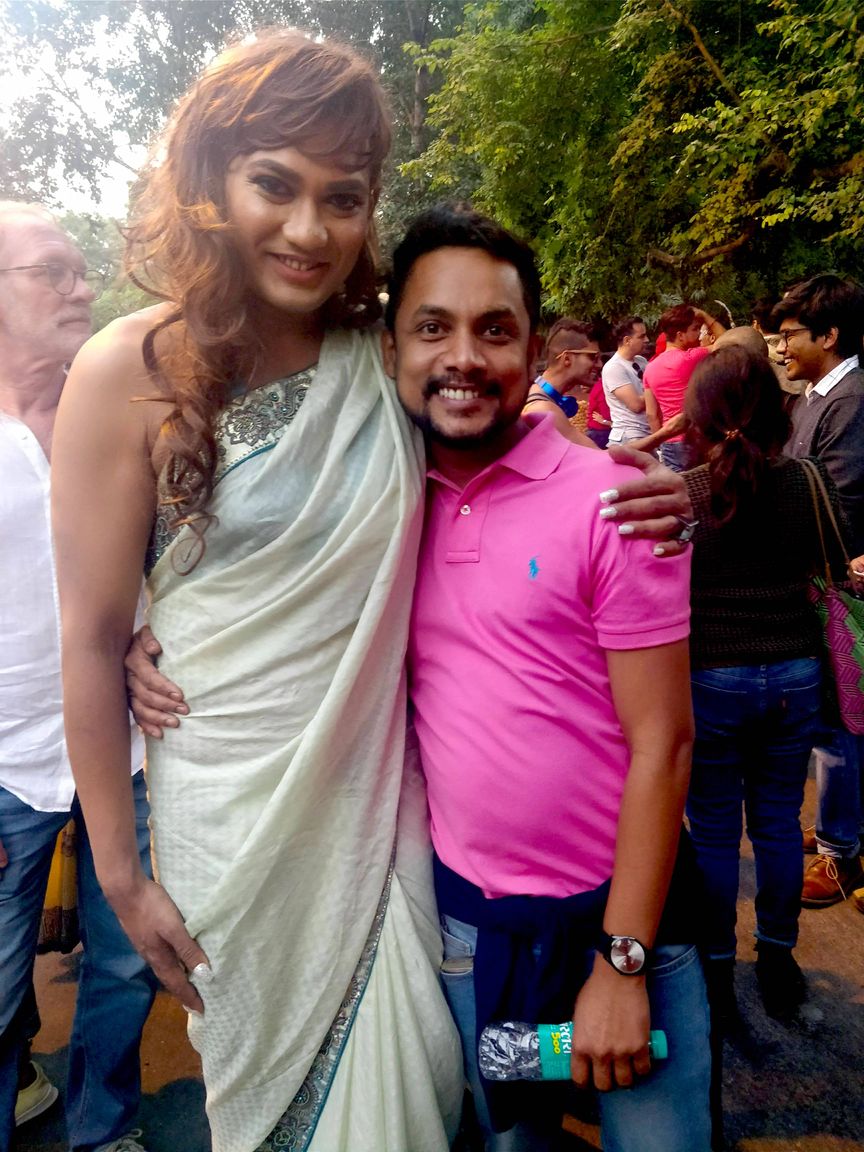 The usual quirky and irreverent posters flooded the parade, from "I'll do it 377 ways!" to "Dip me in honey and offer me up to the lesbians". Amidst these cheeky quotes were also more serious calls to "Smash Brahminical Patriarchy", with several members of the Pride holding the poster that caused so much controversy when Twitter CEO Jack Dorsey held it up recently.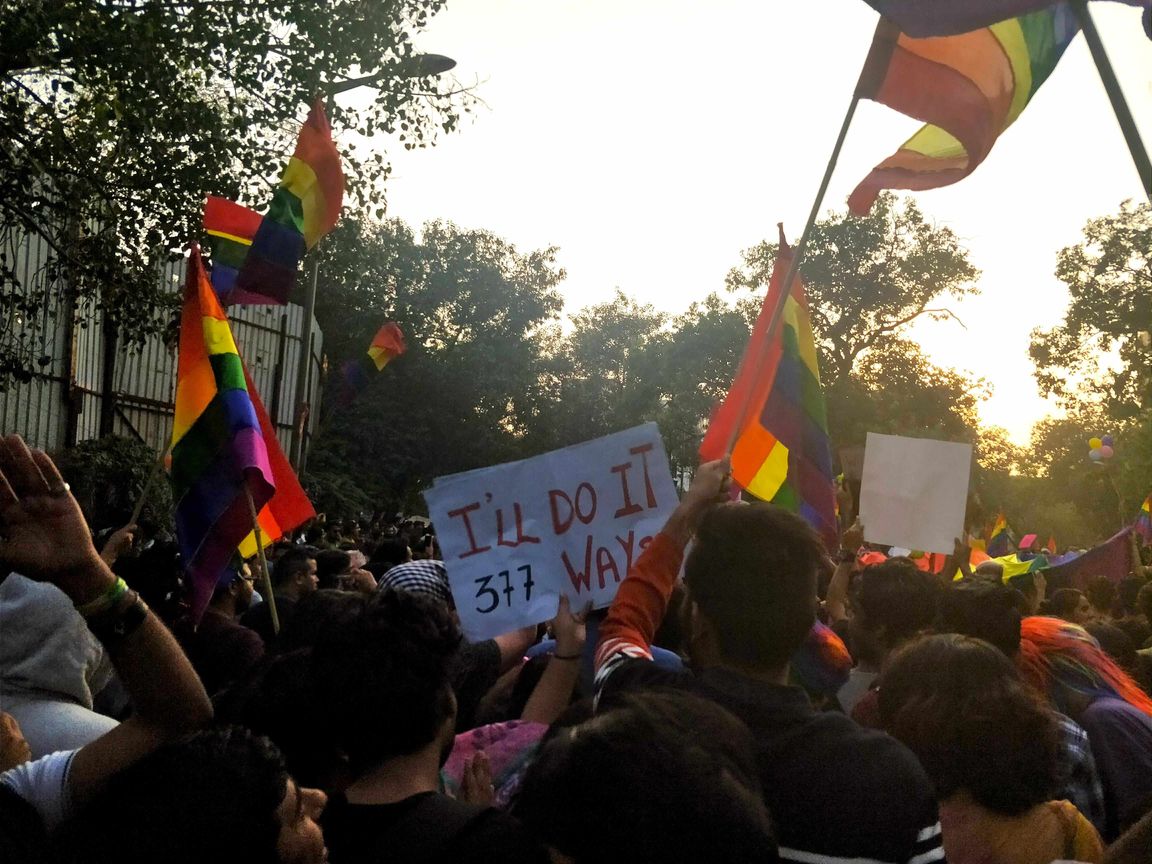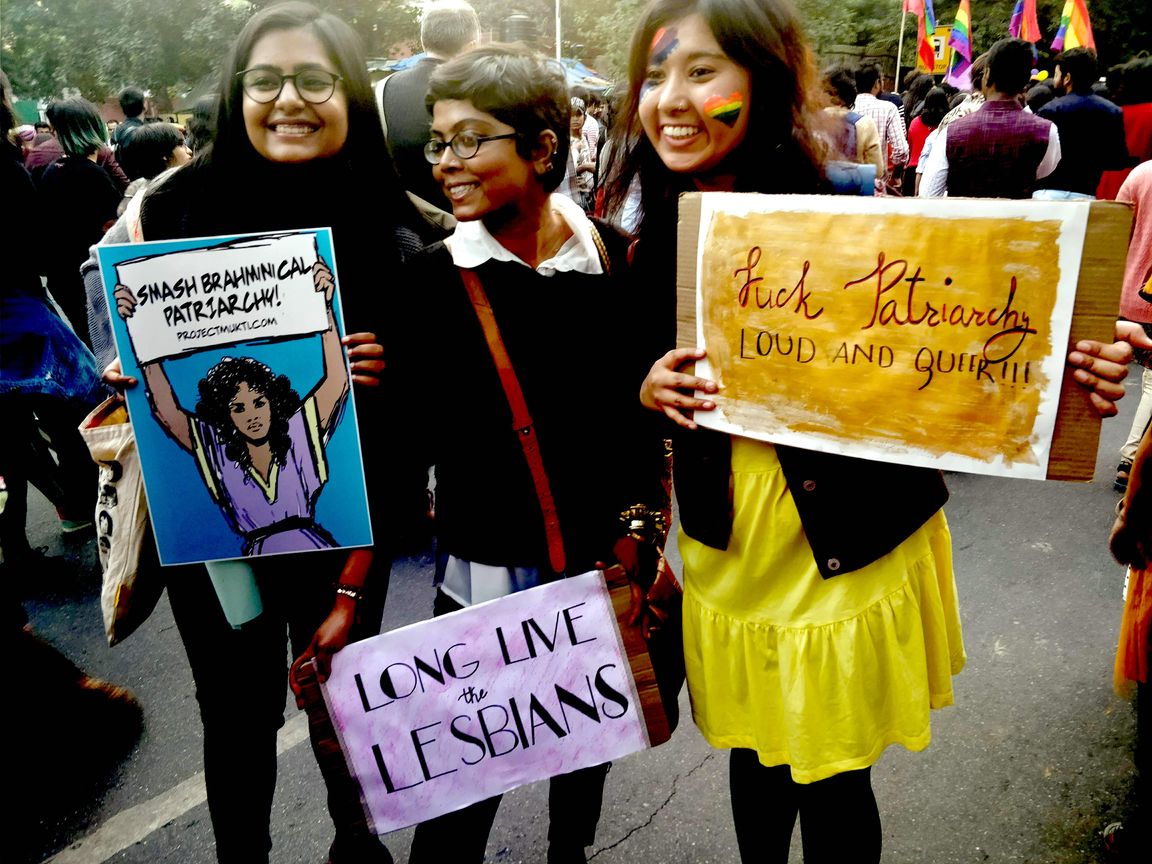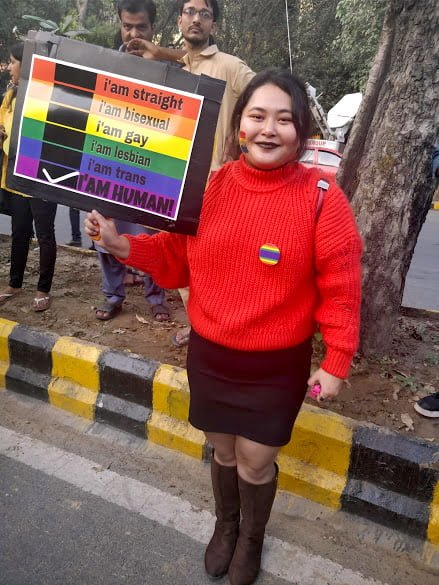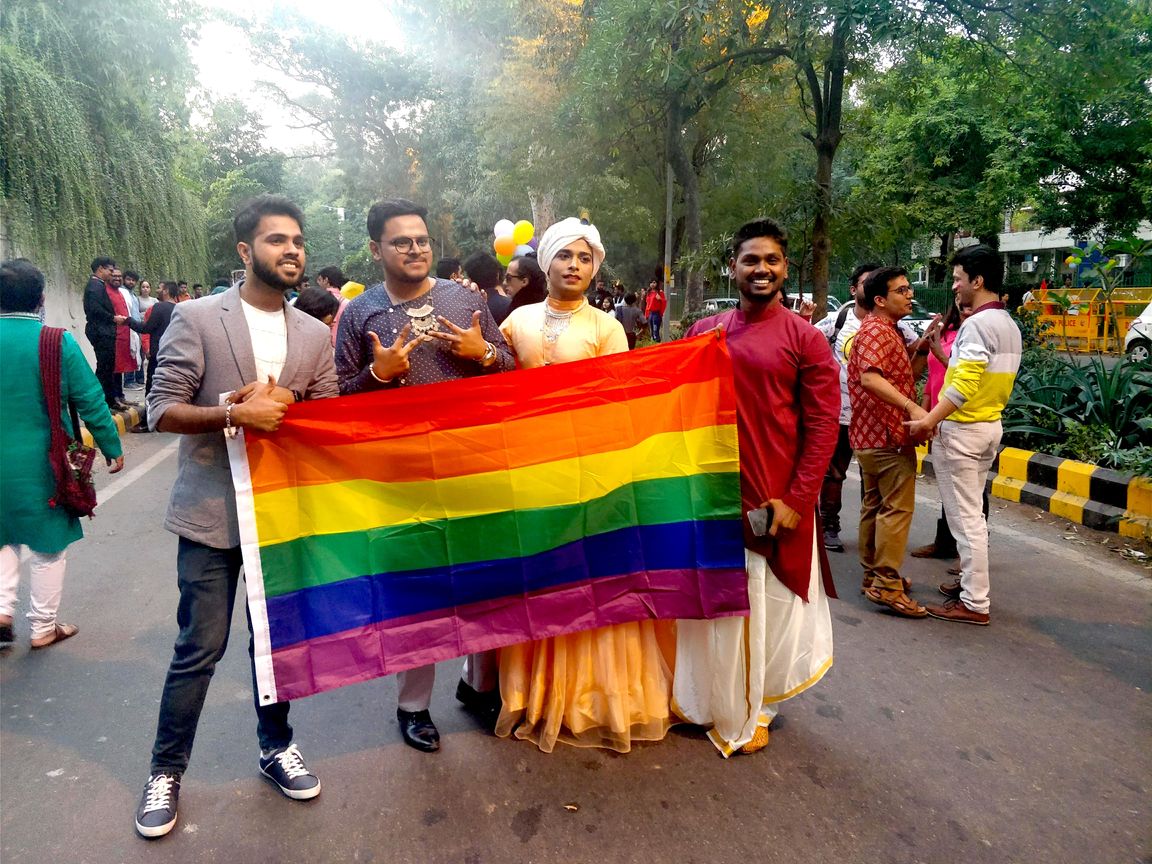 The Smash Brahminical Patriarchy poster underscored the intersectional nature of the Pride, that took into account the debilitating effects of caste hierarchies within queer communities as well. It also pushed back against the saffronisation of queer spaces and the recent declaration by the Kinnar Akhara in Ujjain that it supported the controversial construction of a Ram temple in Ayodhya.
Also read: Trans, Gender Nonconforming & Intersex Collectives Strongly Condemn Kinnar Akhara's Support For Ram Temple
As the sun dipped lower and shadows lengthened, the parade made its leisurely, riotous way towards its destination amidst the sounds of dhol and slogans of aazaadi! The parade culminated in a series of stage performances by trans women and queer men that were voraciously cheered for by all members of the audience. A list of demands was then read out, reminding all present that the abolition of Section 377 was merely the beginning in a long struggle towards unconditional acceptance for the queer community in society. Equal access and equal opportunity to jobs, healthcare and legal systems remains a huge challenge, as does combatting the persistent discrimination and queerphobia that exists everywhere.
However, 25th November 2018 was a day of happiness, celebration, love and joy. It was a day for Delhi's queer community to come together and find strength in numbers, and it was a day to unapologetically, unabashedly, assert queer pride.
---
All photos, including featured image, taken by author unless otherwise specified.