Wrapping the year up with some feminist films to feel good about 2018, here are some picks from various regional languages to catch up on before the year ends. While some have achieved mainstream success, others have gained traction in film festival circles. All in all, each of the movies on this list add to the feminist roundup of 2018 which makes this a good year to look back on.
1. Raazi (Hindi) | Dir. Meghna Gulzar
One of the highest grossing Bollywood films featuring a female lead, Raazi stars Alia Bhatt as Sehmat, an undercover RAW agent who marries Iqbal (Vicky Kaushal), a Pakistani military officer. The plot follows Sehmat's crucial contribution toward providing intelligence to her Indian handlers preceding the 1971 Indo-Pakistan war. The film explores her turmoil and sacrifice as she flits between the roles of a military wife of one country and an intelligence agent of its rival, with the latter requiring her to take on a performative role. Raazi is not overtly militaristic but treats Sehmat's relationships and inner struggles with care and sensitivity in which the emotional effects are not glossed over by patriotism, a refreshing take on the otherwise masculinist approach that spy movies adopt.
2. Manmarziyaan (Hindi) | Dir. Anurag Kashyap
Tapsee Pannu plays the feisty yet resolute Rumi, who is sexually liberated and pursues what she wants with unwavering determination in this drama/romantic comedy. Although the story contains a love triangle, it is one which inverts the traditional one in which two men compete over a woman as Rumi's character is placed at the centre of the narrative rather than a prop being fought over. She is full of agency as she owns her desires, needs and aspirations when it comes to her love life.
Vicky Kaushal plays Vicky, her commitment-phobic boyfriend, but in a reversal of the glorification of men being afraid of commitment the film explores his insecurity and unwillingness from a lens free of gendered tropes. Rumi then marries Robbie (Abhishek Bachchan) and the film explores her conflicted feelings in an inventive inquiry into boundaries in relationships, love and marriage.
3. Mahanati (Telugu) | Dir. Nag Ashwin
Starring Keerthy Suresh, this biopic is centred on the life of legendary actress Savitri in terms of her career, marriage, and public image. The film tackles her meteoric rise to fame against several odds, and her subsequent marriage to fellow actor Gemini Ganesan (Dulquer Salman). The trajectory of the plot fall inevitably to the disintegration of her marriage and personal life, as she takes to alcoholism to deal with fading relevance, infidelity, and the pressures of having a smaller shelf life as a female actor in the Indian film industry. Her fall from grace culminates in a raid of her possessions, with her physical and mental health deteriorating.
The story of Savitri is told through Madhuravani (Samantha Akkineni), a journalist who becomes deeply invested in the tragic story of the famed yesteryear actor. The film does not portray her painful journey as gratifying but instead sensitively explores her plight as a victim of patriarchal and often intensely isolating circumstances.
4. Kolamavu Kokila (Tamil) | Dir. Nelson Dilipkumar
This Tamil black comedy has everything from gangs, druglords, cocaine, undercover cops, Kolam powder and at the centre of it all, Kokila, played by Nayanthara. When Kokila enters the drug smuggling business to make ends meet and cover the medical costs of her mother's cancer, she sets in motion a convoluted plot involving a lot of double crossing, negotiating, and fighting off would be rapists numerous times- all with the darkest of humour and simultaneous mass appeal.
The film is a rompy play on Tamil cinema's coy, demure and effortlessly beautiful trope by having Kokila use these characteristics to deceive everyone around her. Her character is not only strong, but also smartly written, often having ready jibes and witty, racy retorts to tiresome male characters. Nayanthara has no male co-star opposite her and is completely degalmourised, allowing her to flex her acting prowess as she plays a character with substance, depth, and quirk.
5. Njan Marykutty (Malayalam) | Dir. Ranjith Sankar
This grim film shedding light upon marginalised queer struggles is a sobering account of a transsexual man who transitions into a woman and christens herself Marykutty. The plot follows her uneasy integration into society, abandonment, and the isolation that individuals from the LGBTQ community face due to stigma and social ostracisation. It is an introspective gaze into small town Kerala in which those who do not sit comfortably within either side of the gender binary go through traumatic experiences at the hands of families and the state as well.
The film shows Marykutty reclaiming her agency against difficult odds in her dream of becoming a police officer and becoming a local Radio Jockey along the way, eventually earning adulation and respectability in her community. Jayasurya plays the titular character with heartbreaking vulnerability and delicacy, who experiences identity erasure and intense abuse by state agencies who refuse to recognise her as a person with dignity and agency. The film deals with transphobia and avoids damaging stereotypes as it treats its protagonist with subtle grace, a break from jarringly loud portrayals of caricature-ized trans characters on screen.
6. Kaatrin Mozhi (Tamil) | Dir. Radha Mohan
Jyothika stars as Vijayalakshmi Balakrishnan in this Tamil remake of the 2017 Hindi film Tumhari Sulu, in which she plays a homemaker who is bored with her daily grind and signs on to become a late night Radio Jockey. Viji is heartwarming, endearing, and the film treats her with agency and substance as she navigates her way through hurdles she encounters for not being the conventional fit for the job. With the help of her supportive boss Maria (Lakshmi Manchu), Viji shines as an RJ with a winning voice, subverting and breaking the mould of a simple housewife into which she has been cast against her will.
Along the way, she tackles challenges that accompany taking on a job that appears as dubious for a middle class morality, and grapples with being put down by her family for being who she is. The film is carried by Jyothika who inhabits Viji's character with warmth and is disarmingly charming as a woman who forces people to take her seriously.
7. Stree (Hindi) | Dir. Amar Kaushik
One of the most striking features of Stree is its comedic inversion of the fear of occupying public space, as men avoid going out at night for fear of a malevolent spirit that stalks and attacks unsuspecting male victims. They are also advised not to go out under the guise of safety and protection during the night, post 10PM. Starring Rajkumar Rao as Vicky in this horror- comedy, the film overtly tries to shift the feeling of claustrophobia, hostility and fear that comes from occupying space which is all too familiar to women, onto men, and this is a result of a spirit who seeks revenge for being disrespected.
The genre works well to convey its message of misogyny and gender based violence in an accessible, satirical manner and makes for a fitting addition to this list for its unapologetic inversion of everyday realities to expose the reality of living in a patriarchal society as a woman.
8. Ghoul (Available In Hindi, English And Urdu) | Dir. Patrick Graham
The Netflix film broken up into a miniseries stars Radhika Apte as Nida Rahim, a new and brainwashed recruit into what appears to be a concentration camp persecuting terrorists who, it goes unsaid, are all Muslims. She is trained in torturous interrogation techniques in order to pry information from the notorious Ali Saeed who hides a dark secret. What follows is an unflinching and scathing commentary on persecution of minorities, and Nida is at the centre of a highly militarised, highly fascist unnamed society that is too close to reality to be called a dystopia. Her identity makes her subject to suspicion and prejudice by the other recruits, and the plot follows her as she confronts terrifying and exceedingly violent realities which throw her into a crisis of identity.
In her desperate bid for casting off her treacherous identity, she contributes to a masculinist and majoritarian politics that waters the seeds of a nightmarish dystopia in which books are banned, beef is contraband, and 'enhanced interrogation' is the order of the day. Ghoul is ripe for an analysis of the intersection of gender, religion, and nationalism. The creepy and claustrophobic atmospherics are an added bonus.
9. 96 (Tamil) | Dir. C. Prem Kumar

Although the Trisha and Vijay Sethupathi starrer may not be the first film that comes to mind for a feminist listicle, it is included for its refreshingly unproblematic take on love that stands out as an exception against a plethora of misogynistic representations of love in movies. Sans stalking, sans not taking no for an answer, sans toxic mascuinity, 96 is a movie which deliberately and resolutely moves away from damaging stereotypes and oft churned out formulae of wooing and romance for mass appeal.
Vijay Sethupathi as Ram is strikingly different from his usual machismo fuelled roles, and Trisha's character Janu is fully fleshed out and allows room for both characters to occupy the space of the film on an equal footing. The depth is in the details, and 96 emerges as a quietly sublime exploration of nostalgia and love that is feminist for its renunciation of tired, sexist or misogynist tropes. It may be India's answer to the Before Sunrise trilogy, but is so much more meaningful for becoming a mainstream success despite not following conventional money-making strategies.
10. Aami (Malayalam) | Dir. Kamal
In this biopic of famed feminist writer and poet Kamala Das, or Madhavikutty, Aami stars Manju Warrier as the celebrated literary figure in all her trials and tribulations as a young bride marrying a much older man, in her relationships, sexuality, and as a writer grappling with all of these things at once. The film explores tautly stretched out family tensions, imagined realities to cope with loneliness, and the portrait of the writer as a woman subject to, but inventively overcoming patriarchal structures within which she finds herself throughout her life. It takes a few leaflets out of Das' memoir Enthe Katha, or My Story in English, and captures a nuanced portrayal of the revolutionary writer who inspired feminist zeal in aspiring writers after her.
11. U Turn (Telugu, Tamil) | Dir. Pawan Kumar
Although not overtly feminist, U Turn takes its female lead seriously with a script that Samantha as journalist Rachna, can work with and sink into. It touches upon vulnerability in the face of nightmarish sequences of events with delicacy and is not gratuitous in its horror. The film deserves a place on this list once again for its absence of gendered stereotypes and being driven by a female character who is not riddled with gendered tropes but is a well defined, well written protagonist in her own right.
12. Lust Stories (Hindi, English) | Dir. Anurag Kashyap, Zoya Akhtar, Dibakar Banerjee, Karan Johar
Netflix delivers another anthology of stories centred around female negotiation with desire in four parts directed by four different directors. The anthology explores themes of class exploitation, infidelity in the face of a suffocating marriage, sexual desire and of course, lust. It is an often understated, often in your face, and mostly bold and unafraid in its execution and offers opportunities for important conversations about love, desire, and relationships from the perspective of women in circumstances they find dissatisfactory.
The stellar cast delivers sharp performances brimming over with tension and unsaid emotions. The themes and the justice done to the characters who are flawed but irrevocably human make it a feminist anthology to be reckoned with, skillfully weaved by directors who make their very different pieces come together in gloriously feminist sync.
13. Hichki (Hindi) | Dir. Siddharth Malhotra
Rani Mukherjee is a woman afflicted with Tourette's Syndrome who, after much difficulty, lands a job as a teacher at her alma mater and is charged with teaching the unruly and socially marginalised class of 9F. The film delicately explores the budding familiarity and relationship between Naina, who is alienated by her neurological condition, and her students who are alienated by class. Together, they overcome societal barriers in a warm and wholesome way which does not resort to stereotypes for cruel comic relief, as several films do. Rani Mukherjee is heartwarming and gets to showcase her acting chops in a script written with care, thoughtfully crafting Naina into existence as an everyday woman with her own personal struggles to overcome.
14. Bulbul Can Sing (Assamese) | Dir. Rima Das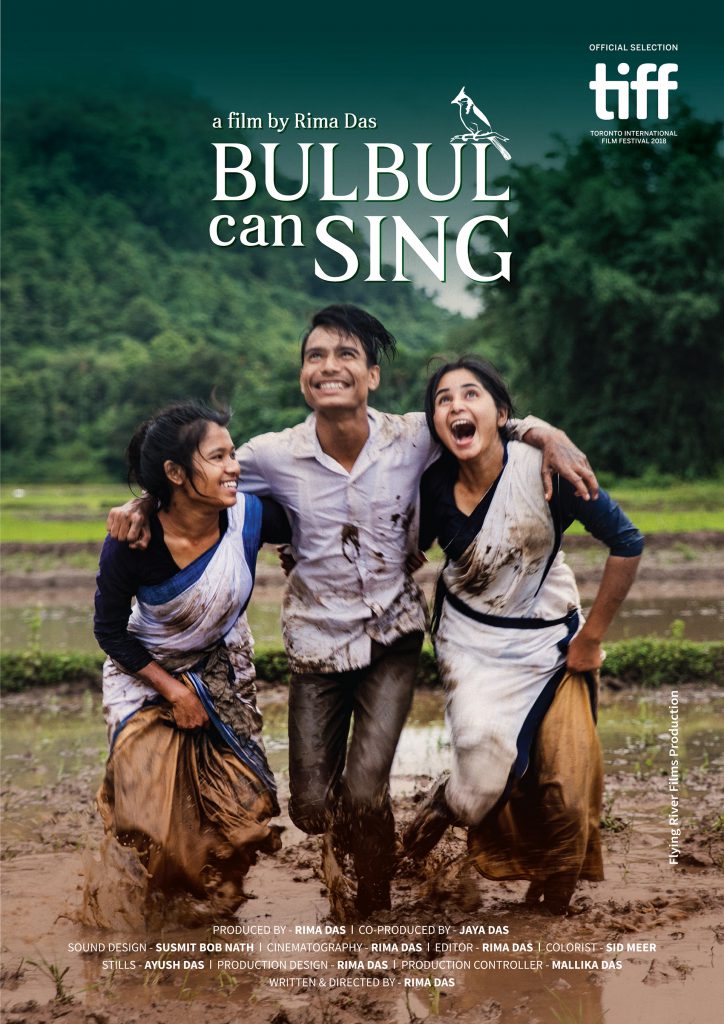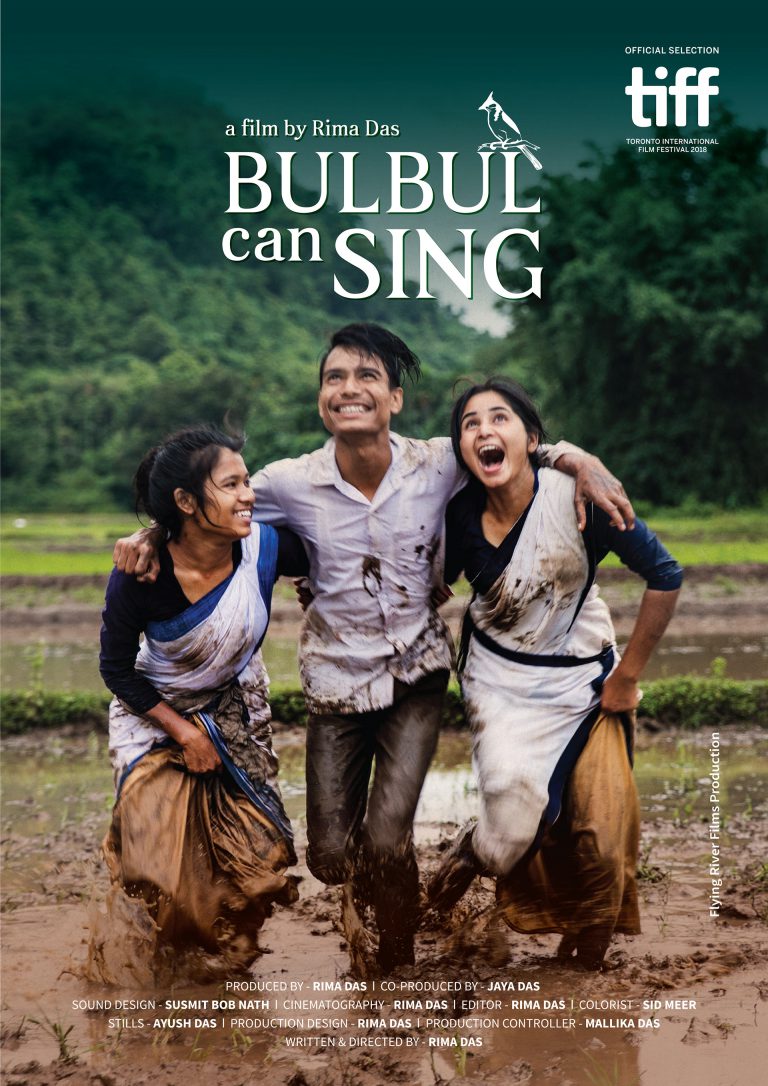 Set in a village in Assam, Bulbul Can Sing follows the story of Bulbul and her best friend Bonnie as they explore their burgeoning sexuality as adolescents coming into teenagedom and its accompanying emotional turbulence. Their friend Sumu goes through a much tougher time as a closeted teenager enduring abuse and taunts, and the turning point of the film occurs when the teenagers face dark and dire consequences by moral custodians of the small Assamese village when they are discovered in their act of expressing adolescent curiosity with respect to sexuality. The film is a disturbing narrative of patriarchal mores, in the face of which the protagonist finds strength to emerge from a deep and indelible tragedy.
15. Imago (Marathi) | Dir. Karan Chavan, Vikram Patil
Imago follows the life of a teenager, Namrata, with vitiligo, and takes a close look at her everyday life from the perspective of a teenage girl who does not conform to normative standards of beauty. It is a deeply sensitive and evocative portrayal of life as a teenager, incisively and accurately depicting angst, jealousy, rage, lust, confusion and sadness all together as the messy boiling pot of emotions that they are. Coupled with a skin condition in which there is absence of pigment in patches, Namrata occupies a liminal space in a society which shuns dark skin and elevates fairer skin; by embodying both, Namrata belongs to neither and suffers an identity crisis that is a consequence of patriarchal beauty norms and gendered socialisation according to these beauty norms.

Also read: Imago Challenges the Conventional Norms of Beauty | #UnstereotypeCinema
---
This is by no means an exhaustive or representative list. Suggestions to add to the list are welcome in the comments section.