The Ministry of Women and Child Development in collaboration with NGO Breakthrough India and social media giant Twitter India ran the campaign #WebWonderWomen to salute the undying fortitude of Indian women stalwarts from across the globe who have used the power of social media to run positive & niche campaigns to steer a change in society.
The campaign involved nominating Indian women who use social media for good across various categories like media, agriculture, health, literature, art, among others. A total of 240 nominations were received and the MWCD, along with a panel of 10 judges finalised the names of 30 women who have impacted and influenced society through social media.
FII Founder Japleen Pasricha won the award in the Media category for using her Twitter account to share feminist resources, amplify voices of marginalised communities and call out trolling and Islamophobia.
The felicitation event took place at the Gujarat Bhawan where all the 30 women introduced themselves and their work and how they use Twitter for good.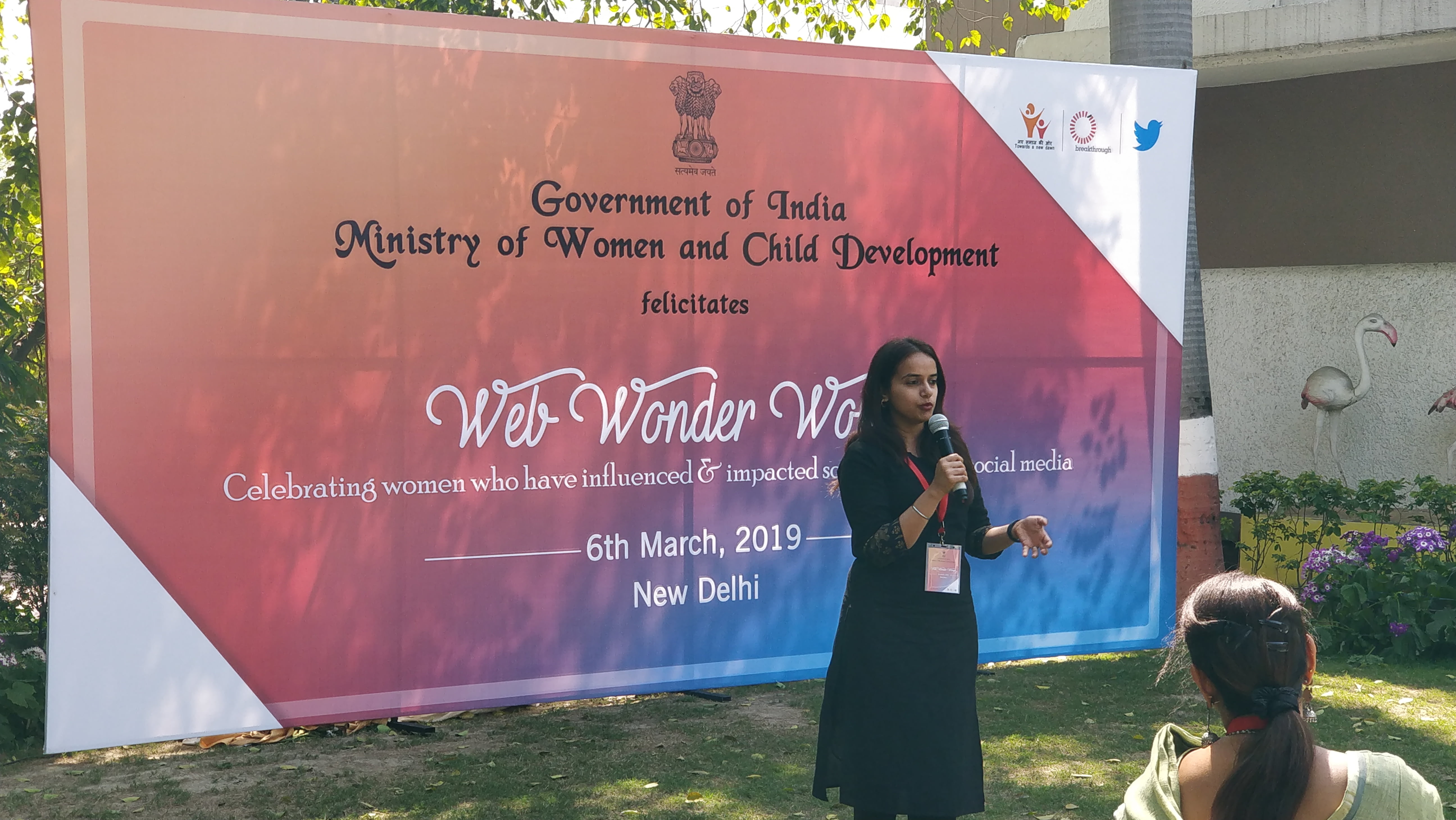 Later, Minister Maneka Gandhi gave a short talk on using digital tools for activism and how we all must be more empathetic on social media. She jokingly said she does not use social media because she is scared of all the trolling and abuse on it.
"Women online, though niche, are a very powerful voice. #WebWonderWomen was a campaign to recognise, honour and encourage such voices that have in their own capacity driven a positive impact on social media platforms," said Ms Gandhi at the event.

She went on to felicitate each and every #WebWonderWomen with an award and a certificate.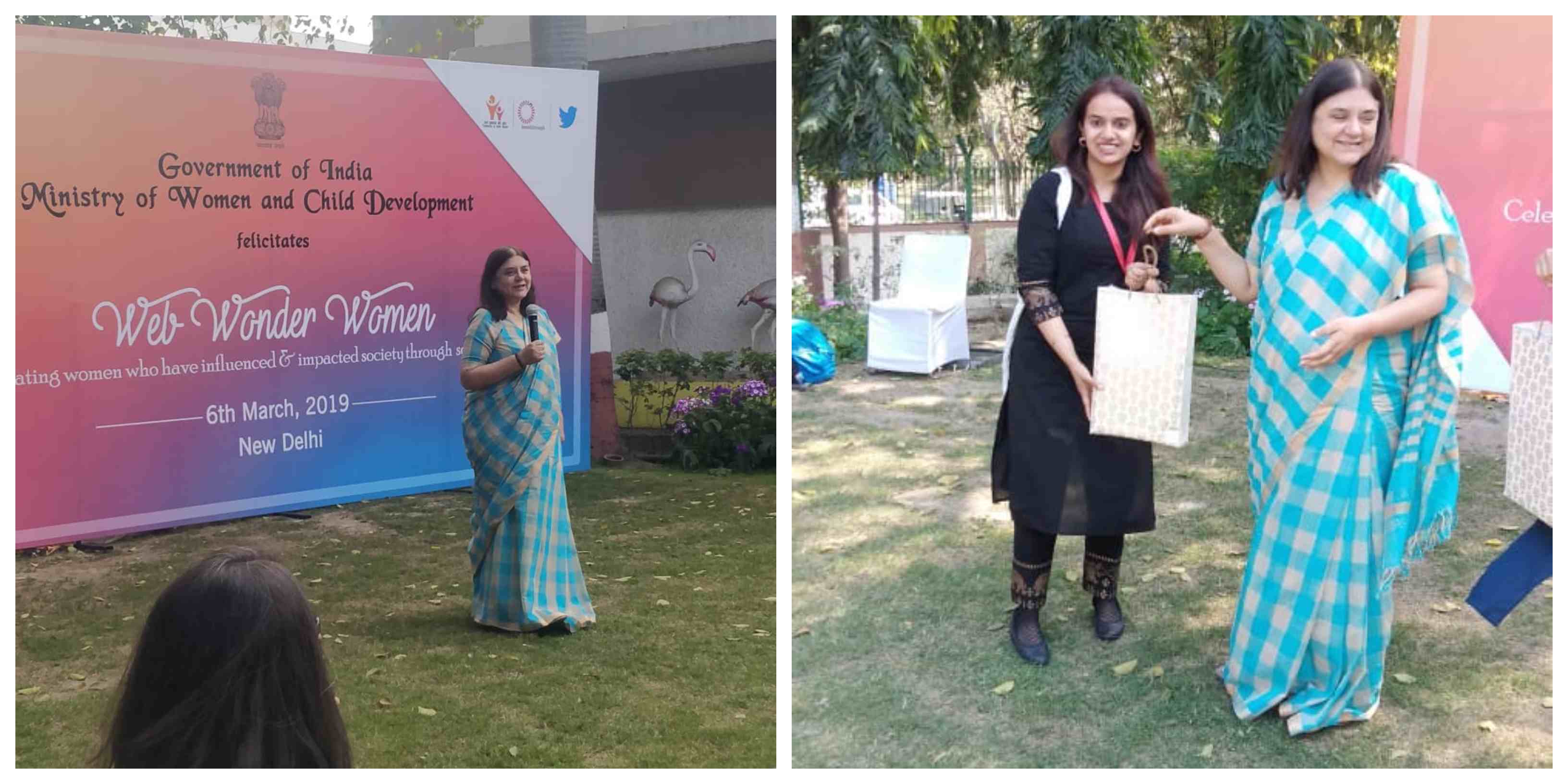 The event then ended with a delicious lunch at the Gujarat Bhawan and some of the participants headed over to Twitter India's office for a session on how to use Twitter effectively for good.
Click here for the awardees' profile.