This article is a part of the #IndianWomenInHistory campaign for Women's History Month to remember the untold legacies of women who shaped India, especially India's various feminist movements. One Indian woman is profiled each day for the whole of March 2019.
---
The erasure and sanitisation of women in Indian history are not just limited to history books – it also bleeds into our personal lives. When my father was seven, he was adopted by his aunt. One of four women I grew up calling "grandmother", she is often mythicised for her strength and the love that my grandfather held for her in our family history. I want to excavate her narrative to present her in all her complexities – a woman whose strength was as pioneering as it was transgressive, a woman who was kind but also tough, a woman who was unapologetic and angry.
Kumari Mothey Vedakumari is remembered for being one of three women who became the first women Members of Parliament from Andhra Pradesh in 1957. For me, more than her political achievements, it is the sheer vitality of her existence, her commitment to herself and to doing what she believed to be right, despite the consequences, that holds a bigger space in history.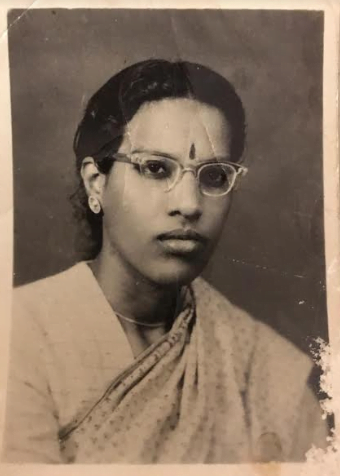 Early Life
Kumari Mothey Vedakumari was born to Mothey Narayanrao on September 24, 1931 in Eluru, Andhra Pradesh. She was one of six siblings born to the businessman, who, according to oral history, provided financial resources to the freedom movement. Kumari Mothey Vedakumari had an M.A in Economics and was the Secretary of the Student's Congress in Eluru. She was also the Secretary of the West Godaveri Branch of the All India Women's Conference. AIWC is one of the country's oldest NGOs that has been active in women's rights. She was trained in classical Carnatic music and renowned for her singing. Prior to her political career, she was a radio artist.

A Pioneering Political Life
After Independence, the geography of the subcontinent has been organised and re-organised to reflect socio-political realities. The first Lok Sabha in India differed significantly from the second, as the States Reorganisation Act was enacted in 1956. Based on growing political demands and tensions, state lines were redrawn in the South.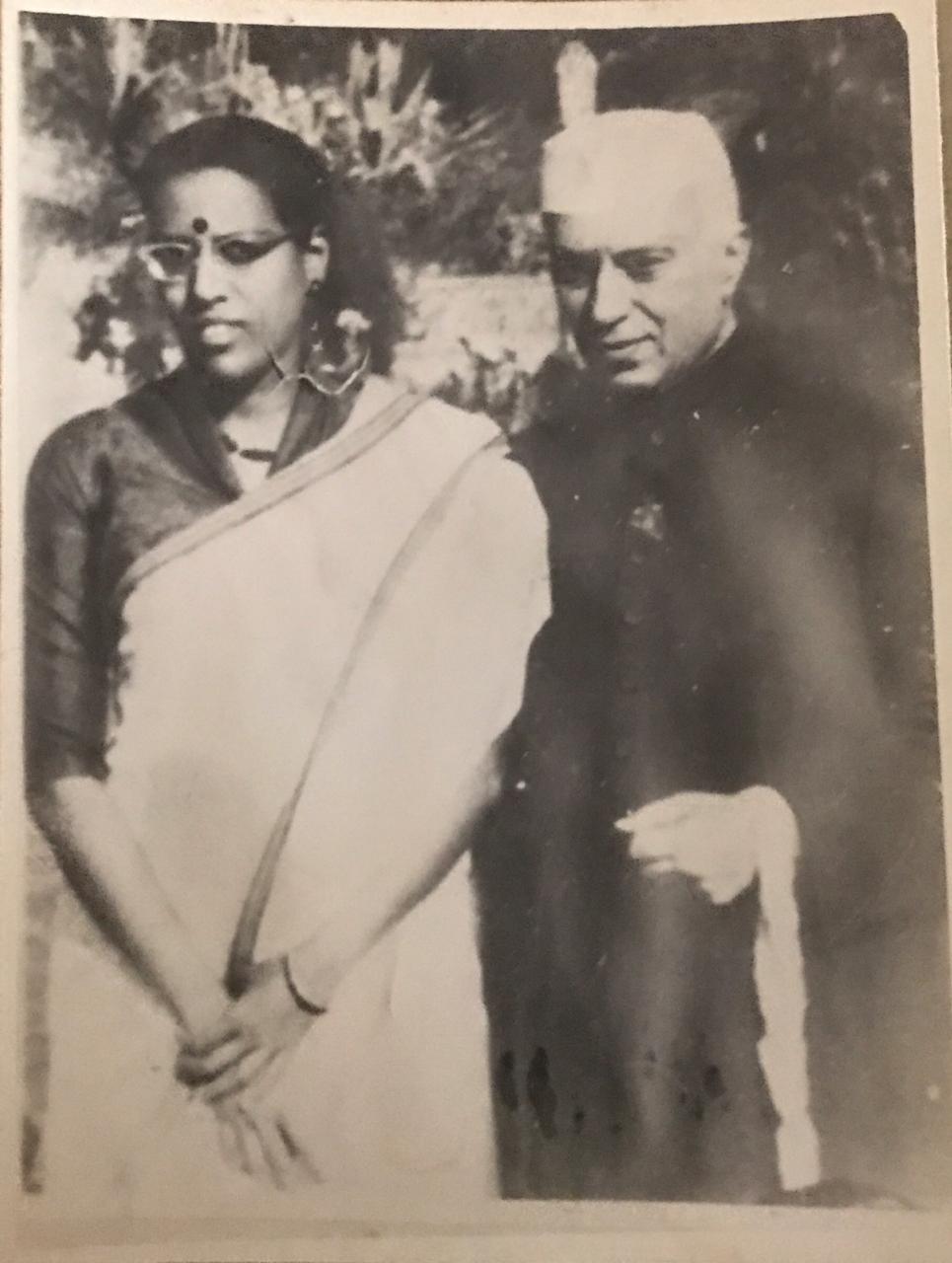 Telugu-speaking Andhra Pradesh was introduced as per the Act, and appeared for the first time in the Lok Sabha during the 1957 elections. The Indian National Congress won for the second time in the 1957 elections. Out of the 42 seats for Andhra Pradesh, my grandmother won the vote in Eluru, her constituency. She was one of three women that effectively became the first women to be Members of Parliament from Andhra Pradesh.
Mothey Vedakumari, Komarraju Achamamba and Sangam Lakshmi Bai made history together as the first women MPs of Andhra Pradesh.
Mothey Vedakumari, Komarraju Achamamba and Sangam Lakshmi Bai made history together as the first women MPs of Andhra Pradesh. In the 1957 General Elections, only 45 women contested and 22 women won. Her Lok Sabha biodata indicates "women's welfare" as one of her special interests. She has often been described as "dominant": a word that, to me, speaks volumes of both her courage and the constraints of the sociohistorical context she lived in. She contested for a second time in 1962, but lost marginally to the same woman whom she had beat in the previous election.
A Rebellious Personal Life
According to oral history in our family, Mothey Vedakumari, who belonged to the Vyshya community of Kovatis, fell in love with my grandfather who was an upper caste Brahmin. Their marriage was opposed on grounds of caste, after which he married someone from his own caste. Shortly after her electoral loss, though the exact date is unclear, Mothey Vedakumari, left to the United States of America with my grandfather, who was already married. She accompanied him as he completed his M.B.A in UCLA and married him there. The marriage was not legally recognised when they returned to India as he was still married to his first wife, my other grandmother.
Also read: Leela Roy: Bengal's Only Woman In The Constituent Assembly | #IndianWomenInHistory
A friend of hers described her as someone who was "steadfast and lived her life on her own terms without being bound by societal norms." When I asked for examples of this, she said that her marriage was the most evident example. It was a transgressive union on two counts; he was already married and they were of different castes. My grandfather worked for the government and they settled in Delhi. Mothey Vedakumari was fiercely ambitious and tried to return to politics. Her friends and relatives postulate that she failed re-enter politics after her marriage, in part, because of the scandal that it evoked.
After her marriage and return to India, she continued her work in the social field as President of the Andhra Yuvathi Mandali and other Telugu associations.
After her marriage and return to India, she continued her work in the social field as President of the Andhra Yuvathi Mandali and other Telugu associations. "She wanted to have children so much.." shared her friend and since she was unable to conceive, adopted two young boys, one of them her nephew(my father). My father describes her as a "tough mom and a disciplinarian; love for her was ensuring her children aspired for and were the best." She placed a strong emphasis on academic excellence. My father also describes her as ambitious for my grandfather, as she was closely involved in guiding his career. It is perhaps telling that her career was more derailed than his was. In 1977, she was diagnosed with cancer and passed away after a painful battle.

Legacy
Everyone I spoke to for this piece describes my grandmother as "strong"; someone who was affectionate but tough. Her political achievements are laudatory, but it is her belief in herself and her allegiance to live her life on her own terms that I find most admirable. In a world that constantly tells women to shrink themselves, to subjugate their desires in service of others, her act of resistance was to put herself first.
Also read: Begum Qudsia Aizaz Rasul: The Only Muslim Woman In India's Constituent Assembly | #IndianWomenInHistory
My parents taught me to unapologetically claim her history, both the illustrious and not so illustrious elements of it. When a friend of hers was describing her, she said that "she was beautiful but dark". I wear that same dark skin with pride today. I carry her unapologetic opinions and steadfastness into my feminist politics. Her place in history was carved by her refusal to devalue her existence. Remembering her is part of the resistance that is her legacy.