One of the best ways to get your daily dose of feminism is to listen to podcasts. You can listen to them anywhere, and they're often just the right mix of informative discussions and light-heartedness. Recently, activists have been drawn into the world of podcasts as it allows them to express themselves freely to an audience who wants to listen to their views.
It's a good way to educate yourself by getting information from the mouths of people who belong to certain marginalised communities. There's also a certain comfort in hearing your own frustrations being echoed by someone else with a platform. Here's a list of feminist podcasts featuring queer women, non-binary folks, trans women and women of colour.

1. The MuslimGirl

MuslimGirl.com is one of the biggest online platforms for English-speaking Muslim girls around the world, and they aired their first podcast episode on the 8th of March. With their brand new podcast series, they aim to discover more unheard female voices and bring them to the forefront of conversations around feminism.
There's a certain comfort in hearing your own frustrations being echoed by someone else with a platform.
The first podcast was titled SAY WALLAH, and featured the iconic fashion-lover, Nabela Noor! After such a powerful first episode, the series is off to a great start, hopefully inspiring Muslim girls everywhere.
2. How to Be a Girl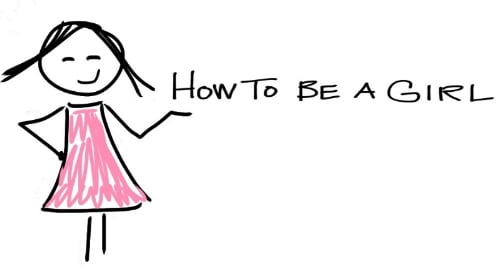 Podcasts about loving and nurturing mothers are generally heartwarming, but this one is especially moving. In 'How to Be a Girl', a mother learns that her child, who was identified as a boy from birth, is actually a girl. The confirmation came when her daughter told her, "something went wrong in your tummy that made me come out as a boy instead of a girl." She refused to be called a boy, and loved conventionally feminine things like dresses and dolls. The podcast series features her mum trying to help her transgender daughter navigate this tricky gendered world. Standing beside her daughter, this mother does not let social constructs define her child's gender.

3. Three Token Brown Girls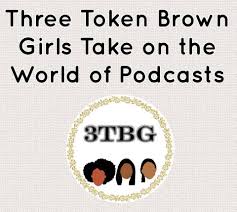 "I wanted to create a place where I could reach more people and not be spoken over or silenced. I wanted to be able to provide education to privileged people and help them unpack their biases," says Three Token Brown Girls creator, Sammie Lewis.
It's important for brown women to have their own platform where they are allowed to relate certain issues back to their own cultural experiences that may be different from their white counterparts.
Her vision has manifested in a brilliant podcast where she and two other brown women tackle everything from sex positivity to decolonising thanksgiving. It's important for brown women to have their own platform where they are allowed to relate certain issues back to their own cultural experiences that may be different from their white counterparts.
4. The Wildness with Tiff and Manda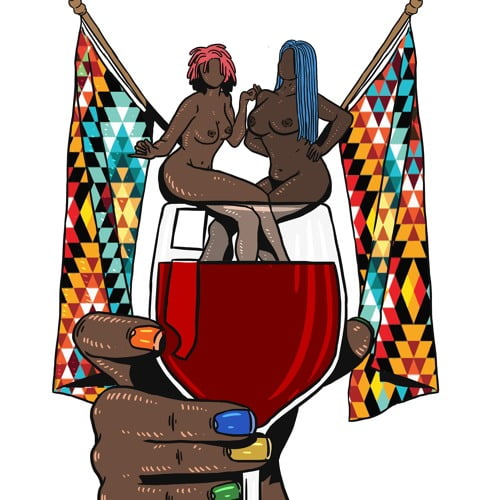 Amanda Hodgeson and Tiffany Kagure Mugo are two queer African women who chat about everything from politics to existential issues. In their brilliant podcast series, they talk a lot about their identities as queer women and discuss everything through a unique intersectional feminist lens.
Also read: #Pocketshala – A Series of Podcasts In Hindi On Sexuality
These two brave women are not afraid to be open and honest; they tackle conventionally taboo topics such as BDSM and myths about what a sex life should look like. It's refreshing to hear the sincerity in their voices as they give their opinions about things people usually talk about in hushed tones.
5. If These Ovaries Could Talk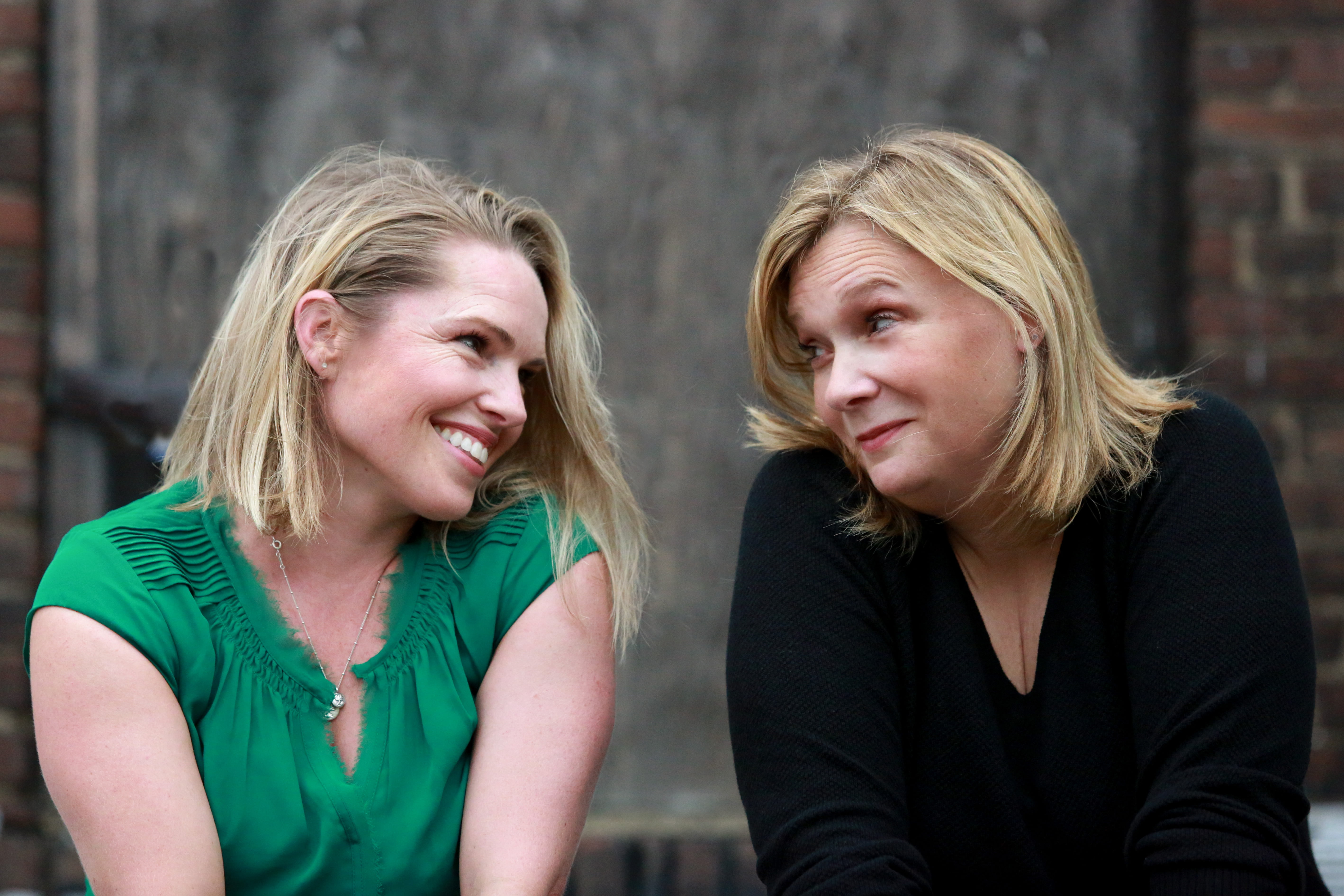 Key to dismantling sexist notions of the traditional family unit are families who exist outside of the norm. In this podcast series, two lesbians, Jamie Kelton and Robin Hopkins discuss non-traditional families and making babies. In this modern world, it is important for people to know that with the rise of new technology and a society that is more open to different family structures, there are many different ways to have and raise a child. Each week, these two women dive deep into the lives of parents in non-traditional families, giving them a voice and allowing them to speak out.
6. Who Asked Her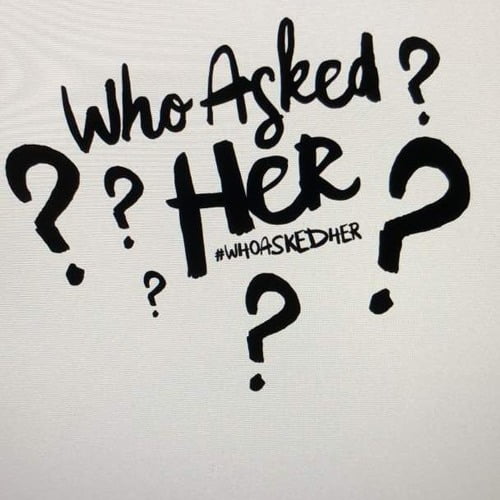 Did you know that there are 852 languages being spoken in Papua New Guinea? The country has over a thousand cultural groups, all of which are wear their heritage and traditions like a badge. It is interesting, then, to think about how the women of Papua New Guinea exist such a culturally-rich country. 'Who Asked Her' is a podcast series made by a group of women in Papua New Guinea who are discussing gender issues within the context of their societies. Even if they are from a relatively secluded island, they still face the same kinds of problems that women around the world face, as this podcast series proves.
7. Confessions of Successful Asian Women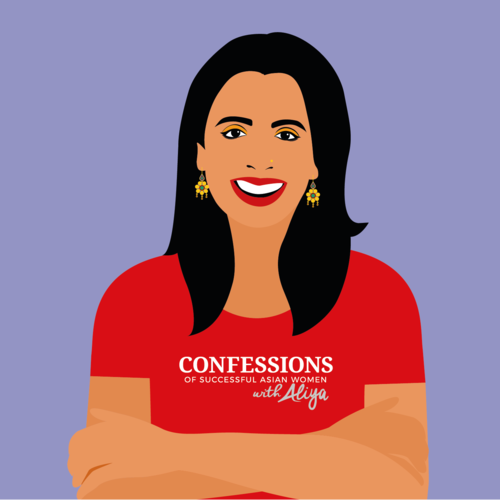 This podcast series is the definition of empowering. Aliya Janjua dedicates a whole podcast episode each successful Asian woman whose narrative has inspired her. These women are in vastly different industries from each other – she interviews everyone from a meteorologist to a dance instructor. It's also nice that although most of the women she interviews are American, their heritage is varied. There are East Asian, South Asian and Southeast Asian women included in her series, all of them telling their personal stories of success. It's a beautifully inspiring series that's guaranteed to make your day a little brighter.
8. Fainting Couch Feminists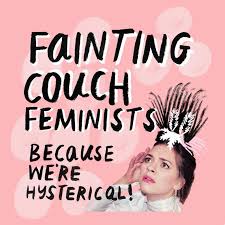 'Fainting Couch Feminists', hosted by writer and musician Mica Lemiski, is a podcast that's suited to 'witches, bitches and anyone who's ever been called 'hysterical'. Lemiski interviews women and non-binary people about a wide range of topics, mostly pertaining to arts, music and literature. It explores all the different intersections between life and art. If you're in the mood for a little feminist poetry, or want to hear writers pondering the deeper meaning behind sex, then this is the podcast for you.
9. Chuski Pop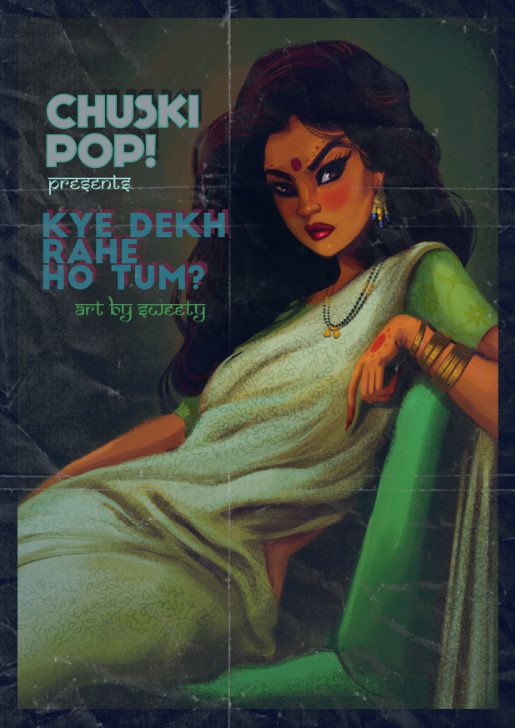 Sweety and Papu give you the most witty and brilliant feminist analyses of Indian pop culture. Riding that fourth wave feminism in their heels and salwar kameez, these two women are unapologetically bold. Their podcasts often take on old 80s Hindi movies and give audiences a no-nonsense, feminist critique of them. Sweety and Papu are not afraid to criticise any aspect of Indian pop culture; there's no hiding behind nostalgia for these women. They connect well to their audience by sharing their personal stories in relation to feminism, and make their listeners feel included in their conversations.
Also read: Podcasts, Poetry, Music: How The Arts Took Up The Fight For Mental Health
References
---
This is by no means an exhaustive or representative list. Suggestions to add to this list are welcome in the comments section.
Featured Image Source: Refinery 29