As conversations around mental health grow in India, we look at how people are using creative mediums like poetry, cinema, music, and stand-up comedy to fight the stigma around it.
Growing up, city-based poet and spoken word artist Anu Elizabeth Roche (30) struggled with the urge to pluck out her hair. By the time she was 16, there were bald spots on her head. She needed help, but her family was averse to the idea. "There was shame associated with it," she says.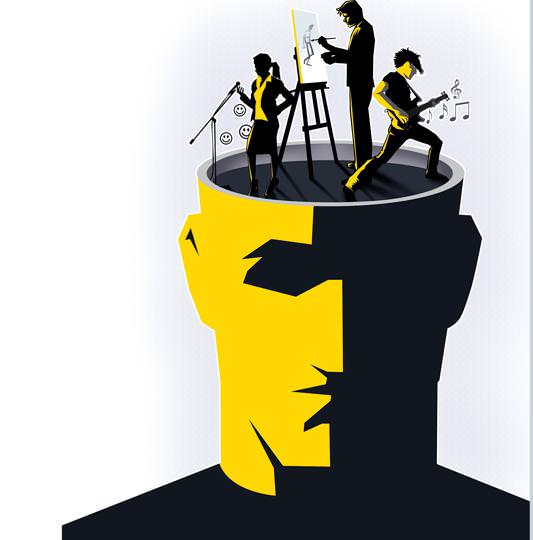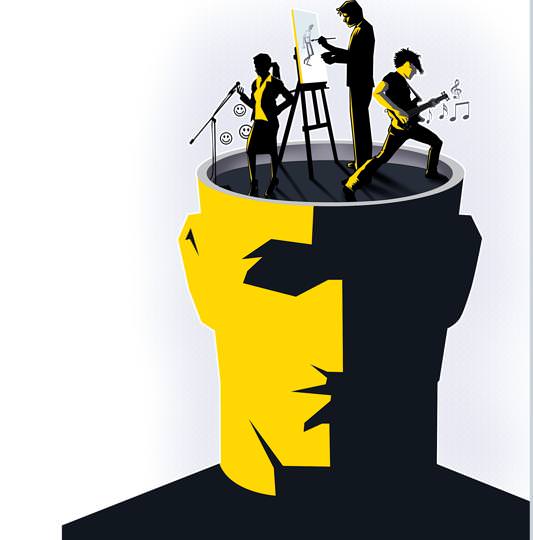 Things changed for Roche next year when she discovered a magazine article about Trichotillomania (TTM; an impulse control disorder characterised by a long-term urge that results in the pulling out of one's hair). "This was before there was internet. You had no resource to find out if you have a condition," she says.
Last October, Roche released an online video of her performing a spoken word piece titled Hair. In it, she recounts her struggle with TTM, in the hope that it will spread awareness, and help others with the condition. "People are a lot more willing to learn [about disorders] today. After watching it, many told me they think they might have TTM."
The denial, such as what Roche faced, is common. But while there is still some stigma around going to a therapist or admitting you have a mental health disorder, it's no longer as severe.
Art heals
This change is thanks to the conversation around mental health that is taking place in the mainstream media and popular culture. Dear Zindagi (2015) saw Alia Bhatt play a woman with depression, to critical acclaim.
It also helps when youth idols such as Deepika Padukone and Honey Singh go public about battling depression and bipolar disorder, respectively. A recent video campaign, called #DoobaraPoocho, by Padukone's foundation, Live Love Laugh Foundation, went viral and urged people to pay closer attention to their loved ones and look for signs of depression.
Over the last few months, various creative outlets such as music, poetry, cinema and stand-up comedy have become avenues to address mental health issues. This becomes all the more crucial in a country like ours: In May 2016, Health and Family Welfare Minister JP Nadda informed the Lok Sabha that nearly 10 to 20 million Indians (1 to 2% of the population) suffered from severe mental conditions such as schizophrenia and bipolar disorder, and nearly 50 million (5% of the population) suffered from common mental disorders like depression and anxiety at the end of 2005 (quoting data from the National Commission on Macroeconomics and Health, 2005, the last report available).
So, chances are, you probably have a friend or colleague who suffers from a mental disorder. But we don't know how to spot it. Or we refuse to acknowledge it. It sparked a song in October, 2016. Popular Bengaluru-based folk rock band, Swarathma, released a single, Main Unme Se Nahi Hoon. It deals with the way society perceives those struggling from a mental health disorder, and was launched in association with White Swan Foundation — an NGO that works towards raising awareness around mental health. Varun Murali (27), Swarathma's guitarist, says, "We required a lot of clarity before writing the track. Manoj Chandran (CEO of the Foundation) was constantly in touch with the band, educating us about the topic because it is so misunderstood."
It's personal
When city-based illustrator Pranita Kocharekar's (24) graphic design project Acknowledge Anxiety, went viral last July, it struck a chord because you could relate to it. Kocharekar's own experiences with anxiety enabled her to create relatable work. For instance, one image shows what happens when you're sick and Google your symptoms. The computer screen shows "You're obviously dying" written in large letters.
This may be a modern, tech-savvy way of creating art. But art has been employed for social change since a long time now. Social movements to end racial discrimination, champion for women's rights, or to promote peace, have often relied on the arts to make a point.
Recently, Roche and six other poets came together to form Mental Heads. The spoken word troupe wrote a piece and released a video, Stigma Ain't Dead, which they perform live as well. Their verses reflect what connects them: each member has experienced a mental health disorder. The lyrics go: "We're more than just a symptom in your diagnostic guesses. Dating us doesn't mean you've accomplished a dare. You keep the pity party running, but empathy is rare."
This verse is by Rachana Iyer (27), who, along with her partner Rohan Sabharwal (37), is the co-founder of Crayon Impact, a social enterprise. They have held events such as Sex and Sexability, a show in which comedians with disabilities and mental illness perform stand-up routines that ridicule taboos around it. Host Aditi Mittal busts myths between introducing each performer. "Seminars and slideshows can only hit you so much. Through satire, you can bring out real and raw voices. It's much more interesting to listen to a person with lived experience of mental illness than a therapist who has studied about them," says Iyer.
Keeping in line with that line of thought, Iyer and Sabharwal have also launched Saturday Syndrome – a podcast on mental health, where they invite guests who discuss their experience of dealing with mental health. "Our focus is not just on spreading awareness. It's also important to erase the stigma. For instance, people think that those with a mental health disorder can't get married or be a good partner or parent," Iyer says.
Certainly, a person is much more than their illness, and showing their humane side goes a long way in changing perceptions. As YouTube star Jack Harries, who has suffered from depression, once said, "From what I've seen, more often than not, people dealing with a mental illness find it harder to deal with the stigma than they do the mental illness itself, and that is crazy because the stigma is created by us."
---
Authored by Manali Shah and originally published in HT48Hours on January 6, 2017.