Editor's Note: This month, that is November 2019, FII's #MoodOfTheMonth is Regional Indian Cinema, where we invite various articles on regional films from across the country which have had some impact on you or on the society, in either positive or negative, or in both ways. If you'd like to share your story, email us at pragya@feminisminindia.com.
---
When I think of the sexual assault and different stabs of misogyny which I had endured during my years of adolescence as well as an adult, I just cannot stop admiring the movie Adalat O Ekti Meye (The Law and a Lady). Directed by veteran film director Tapan Sinha this movie which released in the early 80's spoke of rape and its aftermath on the life of a young female school teacher. The film had been given the National Film Award for Best Feature Film in Bengali. To me it is one of the beacon feminist movies much ahead of its time. Lately, this film was regarded as a feminist milestone which actress Tanuja considers one of her best movies.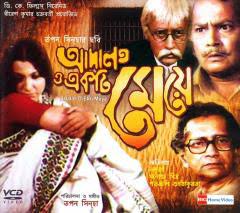 Storyline
The storyline revolves around Urmila Chatterjee (played by Tanuja), a Kolkata based school teacher. Urmila and her friends plan a holiday to the sea resort of Gopalpur where she is brutally gang raped by four rich ruffians, who are actually college students, and is left to die on the beach. Urmila deals with the stigma and suffering of a rape victim and is appalled to find how the misogynistic society as well as the judicial system goes in favor of victim blaming and slut shaming, rather than punishing the criminals. Her callous fiancé Sujit, who calls himself an intellectual, eventually abandons her.
Urmila deals with the stigma and suffering of a rape victim and is appalled to find how the misogynistic society as well as the judicial system goes in favor of victim blaming and slut shaming, rather than punishing the criminals.
Sujit, otherwise too is a man of misogyny, which is exposed as he leaves her, when he finds out that she had been raped. In one of the clips in the movie, we see Sujit taunting Urmila for getting a job, on the impetus of her being a woman and ridiculously chooses to overlook the fact that she had good academic results. Such is his male chauvinist mentality.
In the movie, we also come across an old police officer, Thangare Gobindo (played by Manoj Mitra) who is the only man who provides unconditional support to Urmila. He gets his name Thangare, which translates to the "one who beats", because of his strict demeanor with the criminals. However, he is suspended during the court room trials on accusation of police brutality.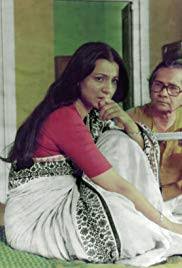 The Unconventional Feminist Take
Here, the film becomes nuanced than the other movies that deal with rapes, given the fact that neither Sinha had a male hero fighting for Urmila nor it was the police officer who could bring justice to her. Male heroes, in such films, are often bestowed with the opportunity to "save" rape victims from their "dreadful fate". However, both the possible male characters, who had the potential to become the unsolicited "saviours" for Urmila, are refused to have such screen time or story development.
I applaud Sinha for showcasing Urmila lock horns with her own case in Adalat O Ekti Meye , taking it all on herself to fight for justice. Amidst the court proceedings, she is dragged into the dungeons of the media world which seemed to derive pleasure from such episodes of slut shaming and victim blaming. Not only her friends, neighbors and members outcast her, but she also battles against her family and her father who holds her responsible for the unfortunate incident.
During the trial, Urmila faces a barrage of questions which is not uncommon for a rape victim: Why was she still unmarried? Why was she allowed to travel for a vacation only with her female peers? Was she in a sane mind post this assault to fight out the case? Given to the iniquity cinematographically, Sinha could have chosen to end the movie on a misanthropic note. Kudos to him for the brilliant portrayal of feminism where the film ends with Urmila getting justice, getting her job back and those culprits getting punished. Sinha showed no interest in getting Urmila a new macho archetype boyfriend instead it was a woman only triumph over the evil.
HERE, THE FILM BECOMES NUANCED THAN THE OTHER MOVIES THAT DEAL WITH RAPES, GIVEN THE FACT THAT NEITHER SINHA HAD A MALE HERO FIGHTING FOR URMILA NOR IT WAS THE POLICE OFFICER WHO COULD BRING JUSTICE TO HER. MALE HEROES, IN SUCH FILMS, ARE OFTEN BESTOWED WITH THE OPPORTUNITY TO "SAVE" RAPE VICTIMS FROM THEIR "DREADFUL FATE".
A Few More Details
Adalat O Ekti Meye gives a coup d'oeil on the uncertainties, etched during the 80s in the minds of many literate, urban men, on their realization of their female peers being assiduous and fiercely independent. Sadly, even now nothing has changed. As I had earlier mentioned, Urmila's fiance, Sujit remarks that it was her gender which had fetched Urmila her job. An obstinate Sujit after college, pretends to be an intellectual and gets involved in politics, the details of which are not clearly spelled out in the movie (though I presume it was on pretext of bagging a job). Urmila, having performed well academically, helps herself get a good employment as a teacher in the school.
Sinha in the movie aptly showcases unwritten shades of patriarchy through various characters. One of his most important notions is the employment of the woman's character as opposed to her male counterpart. Subsequently the apotheosis with Urmila gaining recognition among her students even when the school authorities are reluctant to keep her in their payroll as a rape victim, is very inspiring.
Also read: A Feminist Reading Of 'Pink'
Finding Myself In Urmila's World
Now going back to the beginning of the narration, where I had mentioned my experience of sexual assault during my years of adolescence. In the movie, at various places I found myself in the world of Urmila. Though I was not gang raped, but I was brutally sexually smacked by my own tuition teacher who had to provide no accountability of his actions. He conveniently brushed off the entire case, without any sense of regret or remorse. It was the 90s, and I was held responsible for my own sexual assault. I was slut shames and told that I had "provoked" this man to abuse me sexually. Post this episode with my teacher, I had faced several other sexual swats during the various phases of my life – both as a student and as a professional, but unlike Urmila I preferred silence.
I was a single female in my class of mechanical engineering and did well in my academics. However, the boys in my class chose to overlook my academic potentials. I too had an insensible boyfriend like Sujit, whom I later got married to. That man simply couldn't digest the fact that I was earning at par with him. During our divorce he refused an alimony to me and our daughter, citing reasons that I am earning well. Such portrayals of real life incidents, with the reel life is not very common, given the fact that even in contemporary times, in films like Pink, the "man" (some "man") is often granted the chance to establish himself as our "saviours". However, in real life, often men are mostly the ones who create the situation of harassment, in the first place.
Also read: Pati Patni Aur Woh: Bollywood Should Stop Making Rape Jokes Already
Here we had with us a virtuoso director, who directed films based on real life incidents and characters. The films often delineates anguish of a straightforward and dexterous woman who is persecuted by a prejudiced and unjust society. It's time for you visit or revisit Adalat O Ekti Meye as Sinha merits a standing ovation for directing such a feminist movies which were markers of rebellion in themselves.
---