On this International Day of Persons with Disabilities, let us read some of the books written by Indian women with disabilities, and see how they question the unequal society.
Indian disability literature has it's own way of expressing one's societal pressures and personal struggles characterised by trials and triumphs, east-west encounters, medical and psychological rehabilitation, role of assistive technologies and relationships in life. Indian women with disabilities in particular, talk of the gender dynamics, and more specifically—what it is to be a disabled woman in India? Some of the prominent books by Indian disabled women reveal their hardships in life due to disability, gender struggles in their life, restrictions at home etc., in attaining education and their achievements.
1. One Little Finger (2011) by Malini Chib
Malini Chib's autobiography titled, One Little Finger (2011) is a powerful story of her triumph of overcoming disability. Malini Chib has cerebral palsy, but she has never let her disability come in her way. She is gifted with unwavering spirit, which is worded in her life story. The film Margarita With A Straw is based on her life.
She typed the entire book with her one little finger which is functional. Her autobiography takes the reader to reflect on pain and suffering which she has undergone during her childhood, exposing the harsh treatment that she had in India. Then she talks of her life in England, her experiences at Thomas Delarue School, her college life at ST. Xavier's, Mumbai, her subsequent travel to England, her education at University of London, and the tough journey she still has to travel through.
Her book questions, why the disabled should be treated differently by the society? Throughout her book, she reiterates that if the society can come out of its prejudices about disabled people, it can lead to the progress of the society as a whole. The book in parts has humorous tones as she says, "Indians seem to have made staring a national habit," commenting on the attitude of the people when they see a disabled person.
She talks of isolation—her reaction when she is understood as a 'non-thinking person', the pressure the society puts on an individual to be 'normal', the oppression the disabled is continued to have to overcome the disability and many others. The book may get misinterpreted as a record of suffering, but in its true sense, the book is a recollection of great memories that she had with her mother, friends, cousins and life in general. Each small situation that makes her confident becomes precious in her life, as she feels barrier-free in communicating through emails, or travelling alone in a bus in London.
Living alone at her house for a short while, gives her a lot of fulfillment. Her book teaches how one can overcome negative thoughts by making oneself busy all the time. She recalls how she enjoyed cooking, doing household tasks, reading and many other intellectually stimulating activities. This book empowers any woman, no matter whether disabled or not. Her way of life, her interests, her unconventional writing and thinking make any woman feel empowered. It also makes us introspect about our own life and our own struggles to be heard in a discriminating society. Talking about education in India and London, medicine in India and England, the impact of migration, working for the fellow disabled person—this book is remarkable in Indian disability literature.
2. Naseema: The Incredible Story (2005) by Naseema Hurzuk
The book, translated by Aasha Deodhar, edited by Rukmini Sekhar, is a story of not only Naseema's life as an empowered individual, but the story of hundreds of disabled people who came in contact with her, who took help from her organization Helpers of Handicapped in terms of medical rehabilitation, education, employment and counselling. Naseema became paraplegic at the age of 16. Her autobiography is a recollection of heaps and heaps of pain, her repeated stay in hospitals, and at the same time, her ceaseless efforts for the empowerment of the disabled.
Naseema is a born leader. In her childhood, she questioned the society that favours fair complexion. She recalls how she is the only member in her family with dark complexion, and how she is looked down by her friends and relatives. The reader gets a sensation of pain tingling when Naseema reports her fondness for dancing—how she convinced her parents to give consent for a dance programme at the school in her childhood days, when disability hadn't yet met her. Now she regrets of not having a slightest sense of touch in her legs, not even making her move a bit for a song.
Throughout her book she talks about her family, the support of her mother, the special bonding shared with her sister Rehana, her brother Aziz, and her colleagues at Helpers supporting her. When the surgery for removing the cyst in her spinal cord failed, she suffered from a lot of physical pain. She pleaded everybody to give poison which would kill her. But, Naseema, who wanted to kill herself, overcame this feeling, established an organization for the disabled, including Indian women with disabilities, making hundreds of them stand on their feet.
She recalls how her mother wept when she saw that Naseema's lower-half body was eaten by ants, and Naseema didn't get any sensation. However, she did not stop, but fought through her disability. Soon she learned household tasks and travelled in her wheelchair. She wanted more in life. She participated in games like javelin throw, wheelchair race, shot-put, discus and table tennis, and was chosen for International Stoke Mandville Games at London. Now that Naseema's own physical condition is fragile, she took a challenge to empower the disabled people.
She further questioned the unjust society, "Did society come to my help when I was bedridden? When I was down and out? So what right does it have to make rules for us?" The book tells the reader how she is committed to the welfare of the disabled people to eradicate their mistreatment.
3. The Other Senses (2012) by Preeti Monga
Preeti Monga, the first visually impaired aerobic trainer of India, penned down her thoughts in her autobiography titled The Other Senses (2012).
Her story is about the continuous struggles with her disability, domestic violence, financial issues, and how she manages to overcome all these troubles. With the onset of gradual vision loss, her life changed and her friends and classmates reacted to her visual impairment in a negative way. Her story reveals how she survived in environments of continuous threats and violence in her first marriage, her assertiveness in protecting her rights, her experiences of motherhood, her struggles to keep the marriage alive because of her children, her gradual independence, her fulfilled life in the second marriage, her skills of entrepreneurship, and more essentially her sense of self acceptance.
She asks the society—where should she go to live life like a so called 'normal' person. She sarcastically says, she is not snatching anything from somebody, but wishes to live a life with dignity. Societal prejudices often hinder the growth of disabled people. They are rejected in jobs and subjected to isolation. Preeti discusses all these nuances in her book. Her story reveals how a confident woman, if decides, can break the endless shackles of myths and cages, as she talks of her second marriage, asserting, "Not many in India would have preceded me in this daring, cross-cultural flight." This autobiography is the story of an unconventional woman in India, who lives and chooses to live her life according to her own will, despite her disability.
Also read: Love And Dating For Women With Disabilities
4. No Looking Back (2014) by Shivani Gupta
No Looking Back (2014) by Shivani Gupta is her autobiographical writing on the emotional intricacies of disability.
She learns life when she is met with an accident, leaving her wheelchair bound. She strives to keep her acceptance undisturbed and recalls how the second accident changed her life again.
As a tribute to her husband Vikas, she writes her story, simultaneously managing her emotional outburst after losing him. The story is a photographic account of physical pain and emotional suffering. Talking about love, medicine, relationships and overcoming depressing situations, this book offers a fresh perspective on life.
5. River of Time (2017) by Jeeja Ghosh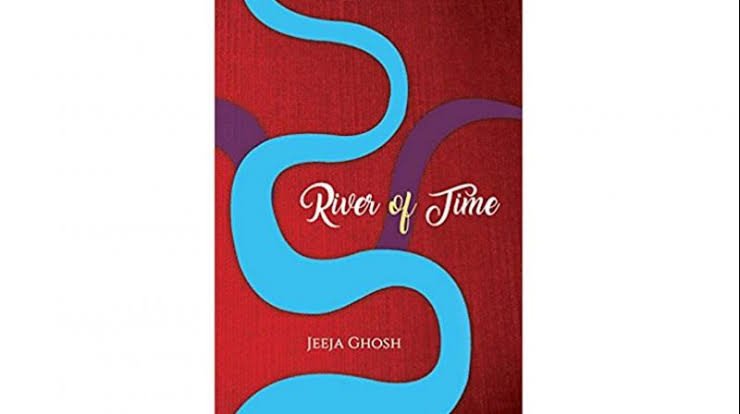 Jeeja Ghosh pens her experiences in her poetry collection River of Time (2017). As a person with cerebral palsy, her life is an example for overcoming challenges. She talks of society, with the symbolisms of the wheelchair in her poems. Using poetry as a medium of expression, Jeeja challenges the conventional thinking on disability.
6. As the Soul Flies (2007) by Yasmin Sawhney
Yasmin Sawhney's, As the Soul Flies (2007) combines poetry with paintings. Even though she lost her vision, she never stopped painting. Her poems talk of society, nature, environmental hazards, and gender inequalities. Poet at heart, painter at soul, she uses words and colours in her book, which is a soothing companion for pleasurable reading.
All these books have the common ideology of asserting their rights. These Indian women with disabilities have attempted to voice the physical and psychological pain associated with their disability. They influence many other women and in particular, Indian women with disabilities to pen down their thoughts into a book, thereby making themselves heard.
Also read: So How Has Indian Cinema Portrayed Women With Disabilities?
References
One Little Finger by Malini Chib
River of Time by Jeeja Ghosh
No Looking Back: A True Story by Shivani Gupta
Naseema: The Incredible Story, Trans. Aasha Deodhar. Ed. Rukmini Sekhar, by Naseema Hurzuk
The Other Senses by Preeti Monga
As the Soul Flies by Yasmin Sawhney
---
Dr. Jyothsna Phanija has authored a poetry collection titled Ceramic Evening, published in 2016. Currently she works as Assistant Professor of English, at ARSD College, University of Delhi, India. She can be reached at jyothsnaphanija@gmail.com.
Featured Image Source: Scroll.in