Merely a few months before the COVID-19 pandemic brought the world to a standstill, about 1,500 women from nearly 28 villages near Pune, Maharashtra, were setting about on a dream to make it big. Maval Dairy Farmer Services Producer Co. Ltd. (MDFSPCL) was officially launched in December 2019 as an all-women enterprise. The women workers underwent months of rigorous training in dairy, cattle, feed and fodder management, preparing themselves to venture into dairy farming, predominantly seen as a male-dominated area. They had set forth with dreams of a better future–not just for themselves but also for their children and communities-but when the pandemic struck, their plans came to an abrupt halt.
Sunanda Sunil Deshmukh had joined Maval Dairy in 2015. Now working as one of the directors of the board, she supervises and handles operations in two villages, namely Kiwale and Kasha. Having been associated with Maval Dairy for long, she spoke about how beneficial the association with the dairy has been for all the women associated with it.
"Previously there was no market for milk here. So we went to each village and interacted with the women and others, briefing them about the Maval Dairy programme. Following this trust building exercise, our members began to get a satisfactory selling price for the milk their cows produced. Happy with the results, we then held meetings and engaged with everyone through discussions and trainings associated with the program. I had hoped Maval Dairy would become the most successful in Maharashtra," she said.
As stakeholders at Maval Dairy, not only did the women aspire for financial independence, but also found themselves foraying into a professional domain largely seen as male-dominated.
However, as COVID-19 spread and small-scale industries were almost instantly hit, especially when the lockdown was announced, the women entrepreneurs found themselves struggling.
Varsha Jadhav, a board member of Maval dairy, is a first-generation working woman from her family. She owns five milch cows, a sales unit and a storage facility for storage, as part of her work at Maval dairy. With huge amounts to pay as EMI but no incoming salaries now, women like Varsha are now finding it difficult to sustain themselves. This is especially unfortunate, because the dairy plant was not just a source of income but gave the women financial independence and increased social mobility as well.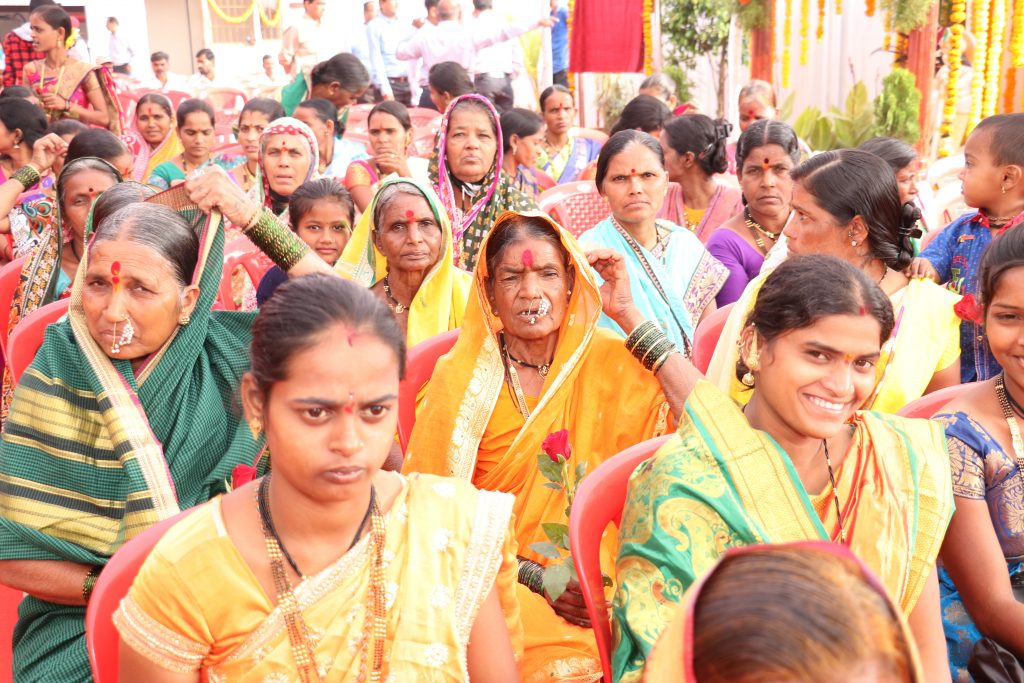 One of the women workers at the dairy had said, "Maval dairy ke saath jud kar hame ghar se nikal ke, apne pairo par khada hone ka mauka mila (Joining Maval dairy gave us the chance to step out of our houses and become independent)." Asserting on how as members of the first all-women dairy initiative, they were involved in doing everything: from feeding and milking the cows to selling the milk and milk products at the market (the part which is traditionally taken over by men).
Manisha Sudhir Kodi, of the Board of Directors of Maval dairy, belongs to a farming family in Wangaon. Earlier, she would work on the agricultural land her family owns. But joining this initiative changed everything, she said. "Previously, lives of the women revolved around their home, family and land. With Maval dairy, we have been exposed to a world other than ours. This initiative has helped us to break old age perception of women at their home," she said.
The women were so empowered, that they encouraged women of other villages too to join this revolutionary movement.
Praveer Sinha, CEO and MD, Tata Power Community Development Trust (TPCDT), said, "Maval Dairy is an outcome of our relentless efforts to help the local communities become self-sufficient. The real heroes of this story are the women who took the co-operative route to chart their own destinies and are today a shining example of what self-help can achieve."
Manisha said that the earlier milk production techniques in the villages were outdated and old. With the training and exposure that the women received at Maval dairy, they learnt new techniques not just of milk production but also of cattle breeding and increasing yield. The Maval dairy project consists of about 15 advanced milk collection centres that procure approximately six-tonne milk per day from the neighbourhood partner villages. They found their hard work leading to results as their incomes rose by almost 75 percent, she said. The women were now earning Rs 10,000 per month as compared to Rs 1,000 earlier. However, the pandemic resulted in gravely impacting their operations.
Along with financial leverage, the women workers gained new found respect from their community for their trailblazing project. One might think this is all that they wanted but the women cannot wait to climb more heights. They aspire to and are working towards branching out their initiative beyond just Pune or Maharashtra to the whole country. They are keen to set up milk collection centres, pasteurise at least 10,000 litres of milk every day at the processing plant, increase their membership to 3,000 and bring in about 15 additional villages to join their initiative. The women also plan to begin producing other high in demand dairy products such as butter, cheese, cream etc.
However, with the COVID-19 hit on the economy, some of the women entrepreneurs who had taken loans for both personal and professional reasons and also have EMIs to pay, are finding difficult to manage with little to no income.
Following the migrant crisis that unfolded a few months into the lockdown, several news reports stated how Medium, Small and Micro-Enterprises (MSMEs) sector is the worst-hit of all by COVID-19.
TPCDT has, hence, started a crowdfunding initiative to ensure the women's hard work does not go in vain.
"Yes, there are a lot of challenges we face, but we are learning from these and moving forward," says Bharti Uttam Shinde, the chairman at Maval dairy, in what also reflects the will of a group of women who had known freedom through ownership of property, financial autonomy and active decision making like never before, through the Maval dairy initiative–aspects they once only associated with the men in their families. 
Also read: How Are The Recent Farmers' Protests In India A Feminist Issue?
---
This week, FII is bringing you the story of Pune's Maval Dairy, an initiative which is not just led by women farmers, but also completely owned, run and managed by them. The Covid-19 pandemic has unfortunately severely impacted operations at the Maval Dairy and affected the lives of the women farmers. And now they need your support to sustain the Maval Dairy initiative and take it to new heights. Donate to the Maval Dairy Initiative on https://mavaldairy.giveindia.org/ right now!
All images are sourced from Tata Power Community Development Trust (TPCDT)