India recently had its first death by monkeypox. Over the globe, monkeypox has been unethically and erroneously associated with third-world countries and the gay community. This is similar to how AIDS was initially portrayed as a 'gay disease', further stigmatising and harming the gay community.
It is pertinent to rethink how this disease and its media and administrative coverage would be detrimental to the Indian gay community. As of writing this article, there had been a total of 42,258 confirmed cases in over 90 countries, most of them seeing their first monkeypox cases. The Centers for Disease Control and Prevention in the USA has emphasised the importance of reducing stigma in communicating about the demographic aspects of monkeypox, specifically with regard to gay and bisexual men.
When WHO made a tweet about monkeypox being prevalent in gay and bisexual men, I received a text from a friend who had more of a mocking tone asking me to be careful of the disease. The worst fact was that the tweet was specifically cropped out of a thread, losing all its context. It was a lost opportunity to advocate for resources which a demographic that is most affected and needs those resources was turned down as being 'homophobic.'
In Sci Show's video on Monkeypox, it's a disease caused by a virus from the orthodox family. It's the same family as cowpox and smallpox. The disease starts off with fever, chills, and muscle aches, as well as swollen lymph nodes. After a few days, there are fluid-filled bumps on the patient's skin, with infection lasting 2-4 weeks with an incubation period of 1-2 weeks. What's to note is that monkeypox is not a new disease, as it has been studied as a zoonotic disease for decades. The name 'monkey' is attributed since it was discovered in the 1950s in research monkeys, but it's endemic to rodents. 
Moreover, person-to-person transmission can occur through contact with contaminated materials, like bedding or towels, bodily fluids, respiratory secretions, or infectious fluid from the sores. Many of the current cases have been in gay and bisexual men and in men who have sex with men. That's a confounding factor and not a clue as Monkeypox is not considered a sexually transmitted infection through; sex does aid in transmission.
Within India specifically, Union Health Minister Mansukh Mandaviya directed the National Centre for Disease Control and the ICMR to keep a close watch and monitor the situation. The Union Health Ministry has also directed airport and port health officers to be vigilant, according to official sources. Furthermore, a top scientist from ICMR has said that the spread of monkeypox in India will not lead to an increase in the number of HIV cases in the country.
It is also pertinent to discuss media pieces which discuss monkeypox without any stigma. Aditya Chandorkar (Assistant Professor in the Department of Medicine specialising in Infectious Diseases in the Immunocompromised Host at the University of Minnesota) and Chris Stedman (a writer, activist, and professor who teaches in the Department of Religion and Philosophy at Augsburg University in Minneapolis, Minnesota) in their article for GQ titled "7 Things Everyone Needs to Know About Monkeypox Right Now" list the following as essential facts to be known.
First, the virus isn't new. Second, it's not deadly but extremely unpleasant and painful. Three, queer men and people in their network are currently the most at risk. And it is alright to say so because it isn't due to sampling bias or any other problem. What this means for the media coverage is to cover the news in an educating manner for the community (For instance, the article The monkeypox chronicles by Kyle Planck).
The article also mentions that lesions need to heal completely, making the quarantine period of a few weeks which can lead to isolation and loneliness, something we already collectively encountered during the covid-19 pandemic. Four, as of now, it's spreading through primarily prolonged physical contact.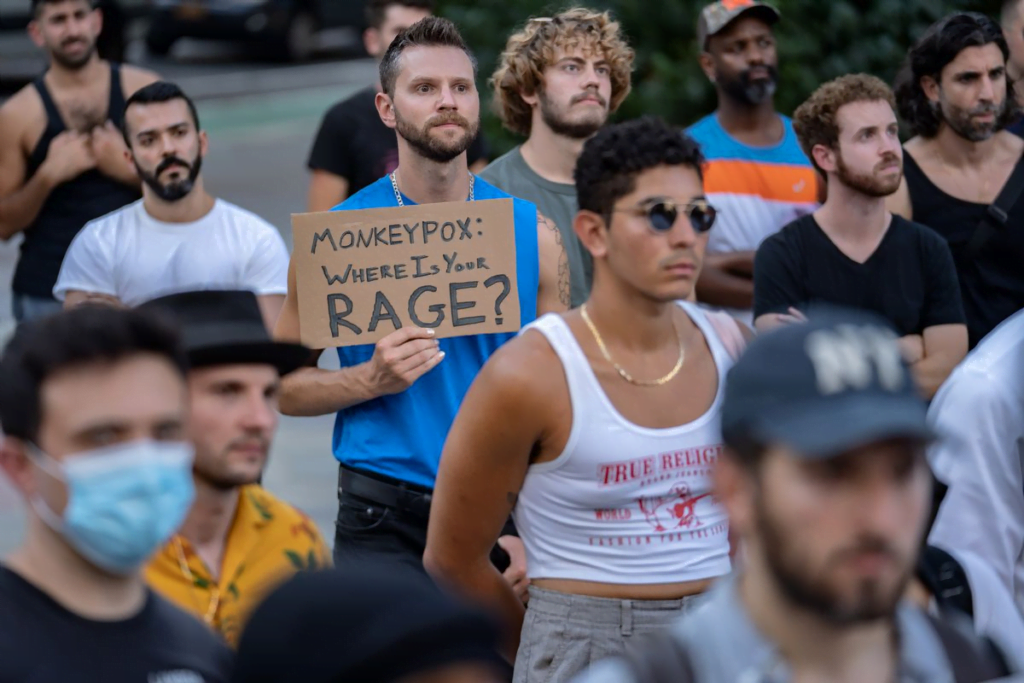 Five, we don't have enough of the vaccine. Six, telling people not to have sex is not effective, and research on AIDS has supported this claim. This calls for a sex-positive approach to the coverage of the virus. There's a strain of morality here followed by a blame game even though queer men are victims of the disease.
And lastly, it's not homophobic to focus on communities most affected and sanitising language is not effective either since resources should be rightfully directed towards the communities that need it the most. What can be homophobic is the use of language. For instance, referring to queer men as 'spreaders' instead of 'high-risk groups. Furthermore, it's not exactly helpful or optimistic that there have been reports of international coverage about the virus being rooted in racism and homophobia.
AIDS Metaphors and the lack of government support in India
In her paper Feminist ethics and the metaphor of AIDS, Susan Sherwin urges bioethicists to pay close attention to the metaphors involved within HIV/AIDS discussions, focusing on the role of metaphors in healthcare ethics and emphasising how metaphors influence our attitudes, specifically regarding our response to problems.
The metaphors of AIDS perpetuate oppression as they heighten the discrimination faced by gay men. They also hide certain aspects of a problem, even creating a "problem" when there isn't one. The up-and-coming war metaphors have been used time and again, with no focus on effective healing.
Sherwin discusses how AIDS itself has been understood in connection with religion, as a plague of modernity, or as a death sentence, among others. The way policymakers look at AIDS is detrimental to the policy and its outcomes itself, as also the kind of treatment that HIV-positive people will receive.
The terminology of being seropositive to HIV as a person living with AIDS/HIV is metaphorical as the term declares a sense of humanity—the disease is part of the people, they are not a site; extending to other diagnoses, emphasising that infected individuals are more than their illness.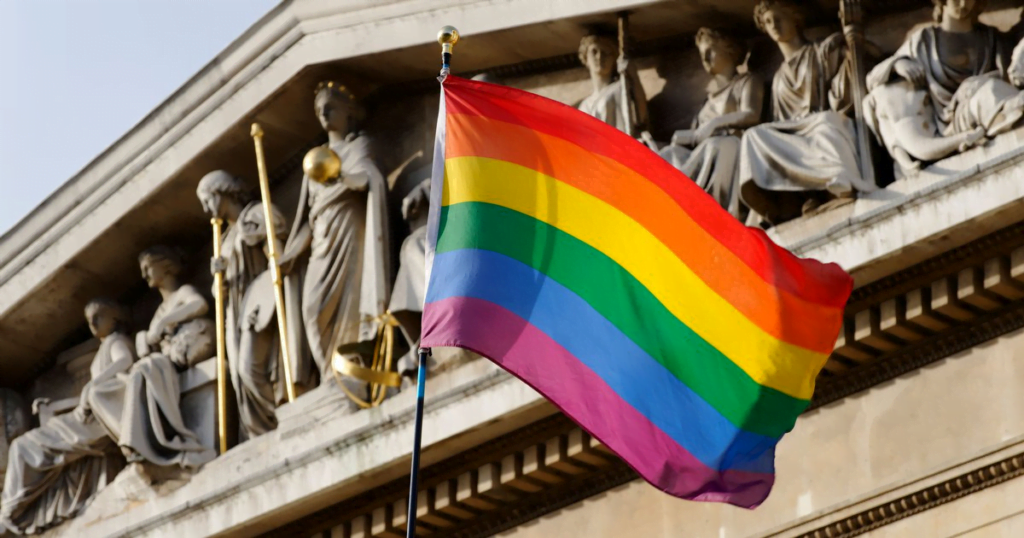 The construction of 'high-risk groups (and not high-risk activities) and 'AIDS as a lifestyle disease' are still prevalent, increasing minority stress for the already marginalised groups. Historically, it has been constructed as a disease of homosexuals and IV users, keeping women and cishet individuals out of its ambit, marginalising both groups in the process.
Today, the image of AIDS marks a shift from a plague/epidemic towards a manageable disorder, pointing toward the requirement of educational campaigns to provide accurate information about the syndrome itself. Sherwin also looks at other sources of AIDS metaphors as well—the ones from conservatives connecting the idea to god or activists calling to focus on high-risk activities, shifting the focus from 'identity' to 'behaviour.'
Similar coverage is needed for the discourse around monkeypox as well.
In India, as per a report by @yesweexist on Instagram, there has been an acute shortage of life-saving medicines used against HIV for the past six months in India due to mismanagement by the Central Government agencies. People living with HIV have been protesting against the National AIDS Control Organization. They also emphasised how WHO had to clarify that Monkeypox is not gay sex, advising news outlets not to spread false information and homophobia.
Even though WHO has clearly mentioned that monkeypox spreads through close physical contact irrespective of sexual orientation or gender identity, some publications in India have used stigmatising headlines like "To avoid monkeypox, avoid same sex, multiple partners."
Affirmative Media Practices
What is needed is that communities and health practitioners should convey advice about monkeypox in a sex-positive manner that doesn't stigmatise queer people, particularly queer men in India. Yes, the virus is bringing back how the gay community was treated during the HIV/AIDS crisis and the aftermath of labelling AIDS a "gay disease." However, a link between sexual activity and risk is valid, mainly when based on research, and then it boils down to the language used to convey the same, especially in media.
Also read: The Racist, Homophobic, Discriminatory Media Coverage Of The Monkeypox Outbreak
Homophobic coverage will certainly discourage people from the queer community from coming forward and going for treatment, and in a society such as India, there is a high chance of ostracisation. The idea of an epidemic brings in anxiety or moral panic, which leads to a process of 'othering' based upon myths and stereotypes, and to maintain morality and purity. This results in severing access to basic services for a specific community. Another result is stigma and negative self-perception, making it difficult to access care or testing for the virus.
At the same time, sensationalism at the cost of queer men runs the risk of misinformation which is already rampant. Media and public health officials have to ensure that the manner in which they talk about the disease is not stigmatising and that they are efficient in responding to the questions of the general public without creating panic or spreading misinformation while debunking all the myths.
Also read: HIV/AIDS-Related Stigma & Structural Violence That Especially Impact Womxn
---
Featured image source: The Conversation