Arundhati Bhattacharya the first female chairperson of the State Bank of India, one of the biggest and most renowned banks in the country, shattered the glass ceiling by scaling up in a male-dominated finance sector. In 2016, Forbes named her amongst the most powerful women in the world and she came in at number 25.
Arundhati Bhattacharya is the first woman to lead a Fortune India 500 company. She has introduced several policies for women, including two-year sabbatical leave, and temporary deputations. She also put in place flexible working hours that allow female employees to manage work and home at the same time.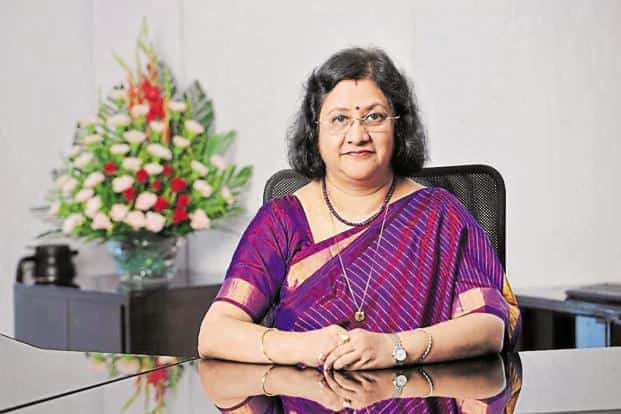 Arundhati Bhattacharya grew up in the towns of Bhilai and Bokaro, in Chattisgarh and Jharkhand respectively. It was when she was getting her graduate degree from Jadavpur University, Kolkata that she learned about the State Bank of India's (SBI) entrance test for the post of Probationary officer.
Soon after getting done with her education Arundhati attempted and cleared the SBI's PO entrance exam. She got through in the following rounds as well.
In 1977, at the age of 22, Arundhati Bhattacharya joined SBI holding the post of Probationary officer. She recalls her early learnings to be innovative, and collaborative and not be embarrassed to ask for help if and when needed.
She joined the Kolkata branch of the bank as a Grade-1 level junior management executive. From 1983-1992, she served at the Kharagpur branch of SBI after which she left as an Assistant General Manager and got three promotions in her nine years at this branch.
In the years 1996-2000, she worked as the Vice President, and Branch Coordinator at the New York office of SBI. Before heading as the Chairperson of the State Bank of India, Arundhati Bhattacharya held several positions in departments like HR, foreign exchange, retail operations, investment banking, etc., that only enhanced her expertise. She served the bank for almost four decades.
Also read: Women And Finance: The Pandemic Has Seen A Promising Rise In Female Investors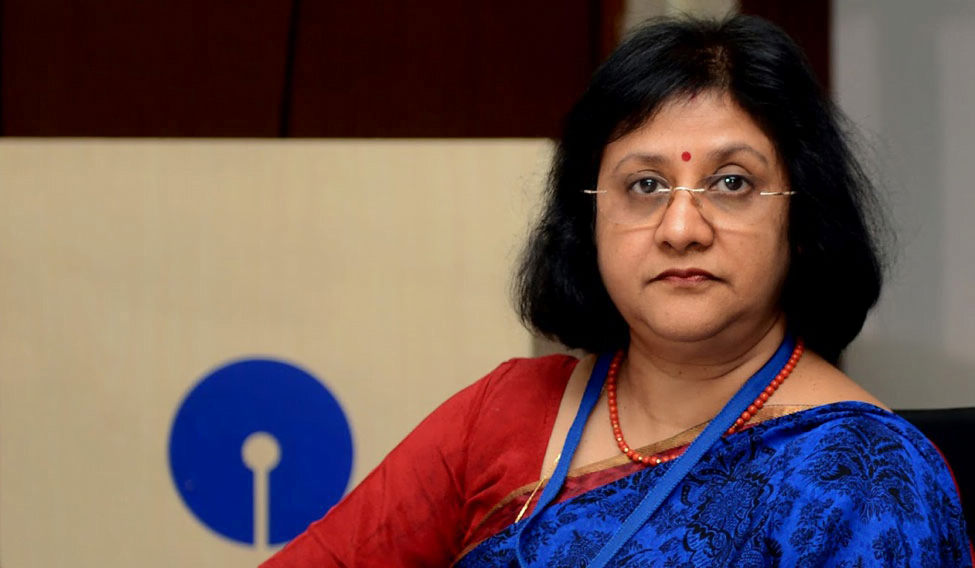 Arundhati Bhattacharya singlehandedly changed the face of the bank with her future-oriented vision, aiming to get better and more inclusive. She made the bank more customer-oriented, backed it with technology, and made banking more digitised, which she believes is important for India given its size and population.
Arundhati was awarded several titles like the 24th most powerful woman in Asia-Pacific by Fortune magazine (2014), 25th(2016), and 30th (2015)most powerful woman by Forbes. In 2018, she was titled "the business leader of the year" at the Asian awards, among other accolades.
Arundhati Bhattacharya also authored her autobiography named – 'Indomitable – A Working Woman's Notes on Life, Work and Leadership'. The book steers through her journey in a career that is dominated by men, and reflects on the challenges of making it big.
Since April 2020, Arundhati has been serving as the chairperson and CEO of Salesforce India, an American company focusing on Customer Relationship Management cloud-based software. Being the first CEO of Salesforce, Bhattacharya feels that she has much more flexibility to define her role as the head of the company and that the work-life balance is healthier. Changing her career to something so different from what she did for a big chunk of her life was a learning experience for Arundhati.
Switching from the public sector to the private sector, Arundhati Bhattacharya traces the similarities which she believes are a lot, but also highlights differences between the two in the performance management field, incentives, and other things.
She also talks about her private life which she and her husband have navigated on the belief that each of them should have their own space to grow.
The qualities of a good leader as per Arundhati include having a clear vision not just for the near future, but also for the long term. Communication skills are a necessity to get your point across. Knowing and making the most out of your employees' strengths is necessary; having them work in areas that they are the strongest at would only increase the company's efficiency and productivity.
A good leader for Arundhati Bhattacharya should work according to the situation at hand. Tweaking your management style as per the circumstances and being flexible is critical, to her.
In her Ted talk, Bhattacharya also talks about the significance of team play and being able to work just as productively even if one of your team members is missing. She exemplifies this with a personal account at SBI.
In the talk, as a top leader, she also emphasises being grounded and not taking things too seriously, the ability to laugh at yourself and make jokes to lighten the load. Arundhati Bhattacharya believes in lifelong learning. In her own words, "approach every situation with a questioning mind and a learner's humility and you can't go wrong".
Also read: Where Are All The Women In Governance And Public Finance?
Being married into a conservative, old-fashioned family, Arundhati recollects her mother-in-law not being able to fathom how she could eat before the rest of the family. Arundhati rationalised it all to her mother-in-law, questioning why women should only eat after men. Arundhathi Bhattacharya conducted her professional life by setting aside the guilt that is attached to working women a lot of times, for not being more available for household duties.
She is an example and inspiration for us to keep pushing and thriving despite gender roles, glass ceilings, and internalised gender stereotypes.
---
Featured Image Source: StarsUnfolded