While introducing Binodini Dasi to readers of the Natya Mandir, Girishchandra in his essay mentioned, "finally, in order to keep her unruly heart occupied in work, I requested her to write about her 'life on stage'. This she has accomplished. . ." 
To understand Binodini Dasi's position in Bengali cultural history, it is important to look back at the Bengali theatre. The Bengali theatre was influenced and bolstered by the upper and middle-class aficionado, more specifically the "natyanuragi". This group of people were mostly limited to the upper-caste Hindu circle and the newly educated section of the society, men who had exposure to Western education. There remained a significant difference between the theatre actress and other public theatre personalities which is very evident in Binodini's autobiographical writings "My Story and My Life as an Actress".
Most of the renowned personalities of Bengali theatre belonged to the last category. Binodini Dasi spent her career working with members of this group. The adaptations of classical Sanskrit dramas which had elaborate and lavish productions fell under the purview of "private theatricals".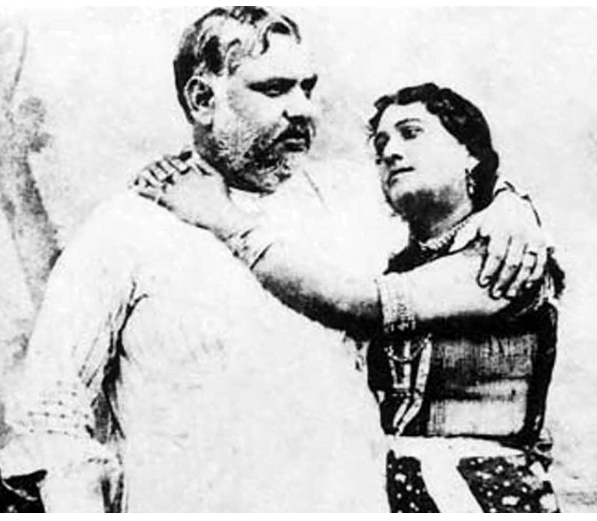 Also Read: Binodini Dasi: Trailblazer In Bengali Theatre | #IndianWomenInHistory
Amateur theatre or "babu-theatre" worked to create a cultural identity against the dominant British culture. The quest for cultural identity by the upper class demanded an alienation from the existing form of popular culture that the previous generation has patronised. The process of establishing the Indian intelligentsia was also an effort to build a "Hindu" identity. In an attempt to establish this real "Hindu" culture in contrast to the "vulgar" popular culture, stories from the Mahabharat, such as those of Nala-Damayanti and Savitri-Satyavan, were directly created by zamindar to "revive" the classics.
Another important factor determining the theatres was the issue of women. The reformists leveraged the stage space to promote widow remarriage, and awareness against the Kulin system of infinite polygamy – a system where the Kulin Brahman married many girls of his own caste in his lifetime. Ramnarayan Tarkaratna (1822-86), a Sanskrit teacher at Fort William College, wrote the two plays Kulinkulasarbasya (1854) and Naba Natak (1867). The former was specially commissioned by a zamindar, Kalichandra Raychaudhuri, while the latter won first prize in a theme-oriented drama competition organized by the Jorasanko Tagore family.
Also Read: From Chapal Bhaduri To Chapal Rani: The Story Of The Iconic Jatra Performer
Until the inclusion of girls in theatre, female roles were dominantly played by men and young boys. Madhusudan remarked that "clean-shaven males just would not do any longer for [his] heroines" due to a change in ways of representation. Second, despite great social reform initiatives, women's solitude has increasingly become a sign of respectability.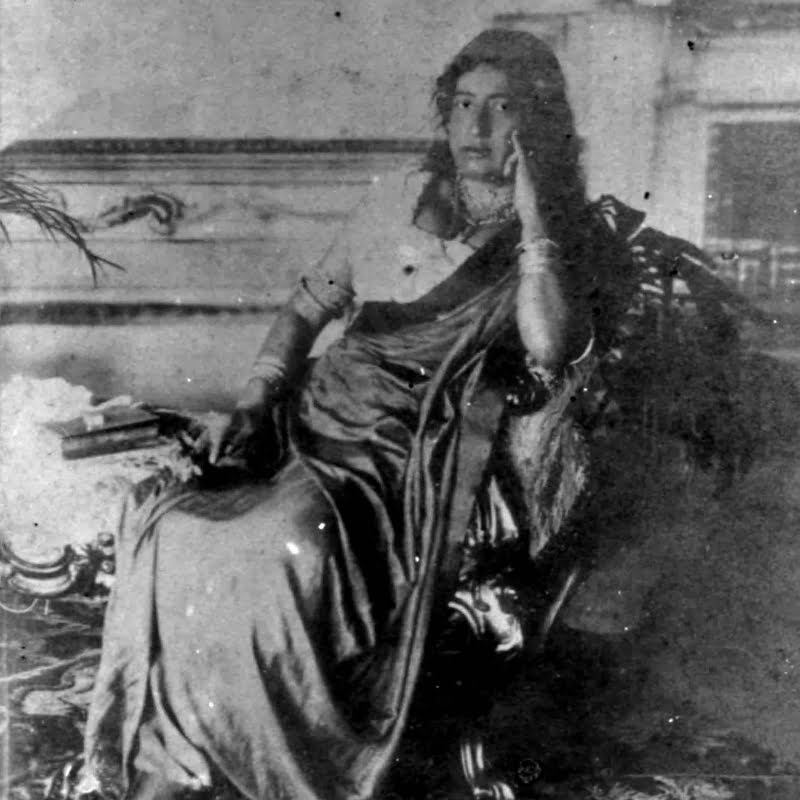 Similarly, the taint of money—or "professionalism"—in what was viewed as art or a nationalist venture was held against individuals who came to the theatre just to make a living. Binodini recalls that many rehearsals took place at night because many of the artists worked during the day. There were also amateur actors, either with inherited wealth or in high-ranking government positions such as a doctor.
"When I saw before me the rows of shining lights and the eager excited gaze of a thousand eyes, my entire body became bathed in sweat, my heart began to beat dreadfully, my legs were actually trembling and it seemed to me that the dazzling scene was clouding over before my eyes. Backstage, my teachers tried to reassure me. Along with fear, anxiety and excitement, a certain eagerness too appeared to overwhelm me. How shall I describe this feeling? For one, I was a little girl and then too, the daughter of poor people. I had never had occasion to perform or even appear before such a gathering," writes Binodini in her autobiography "My Story". As Rimli Bhattacharya states, this fright is a fright of a young girl in an alien world of theatre trying to prove her worth.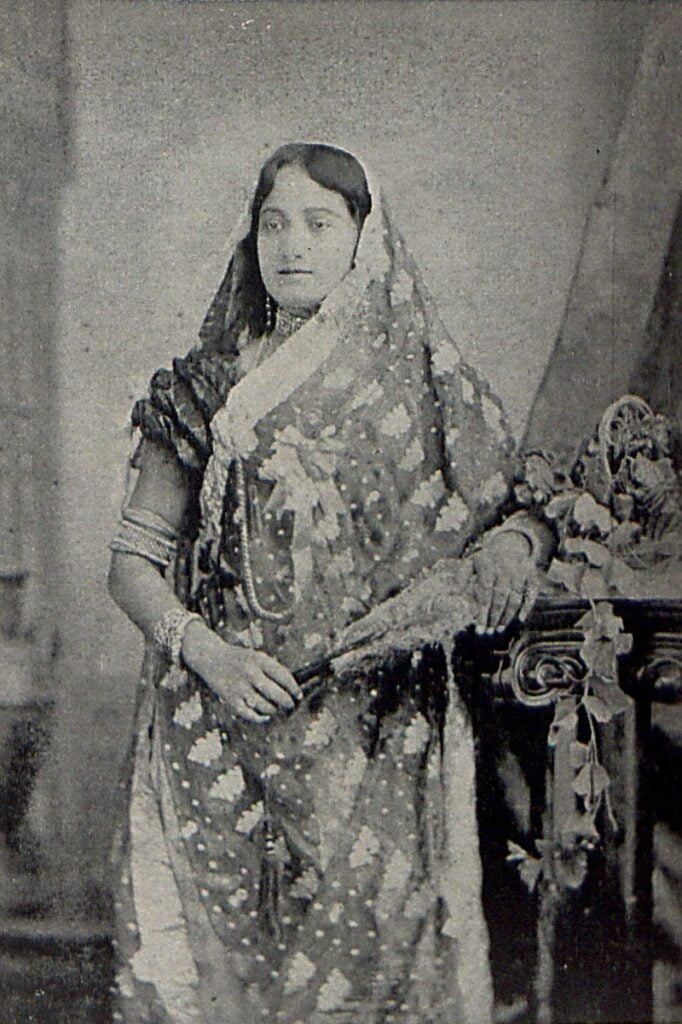 Girls who joined the theatre were categorised to be coming from the "a-bhadra" (disrespectable) households. These women considered "a-bhadras" were either abandoned by their husbands or lovers, or widows lacking any monetary support. Due to the Kulin system of polygamy, and other reasons, the number of sex workers rose aggressively, the reasons being migration, destitution and the issue of outcast women. The women who acted in the theatres were already outcasts. Even the women who did not directly belong to the red light areas were considered the "public women" as they were showcasing themselves in front of the public, agreeing to be the object of the male gaze.
Also Read: What Happened To The Female Jatra Performers
Binodini, time and again, refers to herself as "patita", or the "fallen woman". "My Story" is a tragedy in the sense that Binodini describes her life story as a "bedona-gatha". However, the autobiography of Binodini transcends beyond the personal tale of Binodini's life. "My story" stands at the intersection of the arena of women writing and the social reality of women in theatre. Her autobiographies – "Amar Katha" (My Story, 1912), and "Amar Abhinetri Jiban" (My Life as an Actress, 1924/25) have functioned as facts and references of social history and theatre history.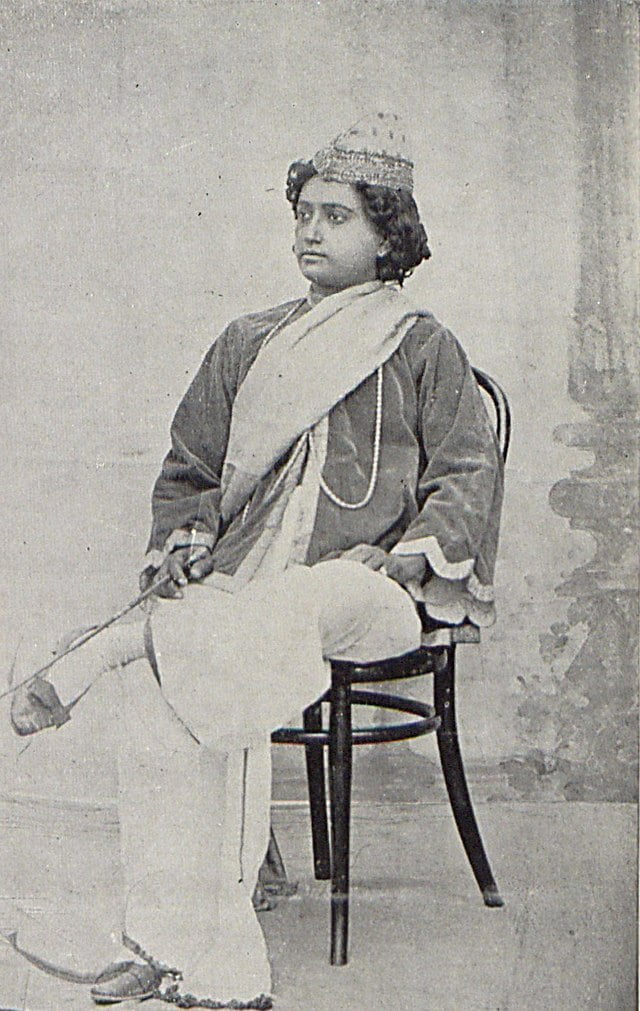 Even though Girishchandra Ghosh criticised her shortcomings in the autobiography but has acknowledged the position it holds as proof of theatre history which he himself failed to write. As Rimli Bhattacharya writes, "Binodini's story is, therefore, an understandable amalgam of an apologia and a defence, and the various pre-texts to the story proper, are part of a continuous and painstaking strategy to contextualise her own position, vis-a-vis the events in her life".
---