Editor's Note: FII's #MoodOfTheMonth for January 2023 is Gender And Journalism. We invite submissions on this theme throughout the month. If you would like to contribute, kindly refer to our submission guidelines and email your articles to shahinda@feminisminindia.com
---
The last few years bear witness to military crackdown across spaces – from the Taliban taking over Afghanistan to the Israeli aggression in Palestine and the more recent attack on women's rights in Iran. Nation building along with military repression within Nation-States can be seen as a patriarchal enterprise. The 1947 partition of the Indian Subcontinent and the Bangladesh Liberation Wars, both share histories of violence against women. With 75,000 to 100,000 women facing violence, abduction and rape during the partition, the Nation-States were, in a way, established over the bodies of thousands of South Asian women.
The objective of citing a closer-home example of the gender-state dynamic is to provide a gendered lens for the contemporary acts of organized violence in the Global South. Grappling with layered marginalisation and reporting on loss 'within' and 'of' a homeland, the women journalists from the Global South battle censorship, trials and death. 
Voices through the veil
Policing women's bodies is one of the many ways of eliminating their presence in the public sphere. This in turn would eliminate women's perspectives and agency claims, denying them the right to narrate their lived experiences. From the anti-Hijab far-right forces alienating Muslim women in academic spaces in France and present-day India to the forced disappearance of female faces from media in Afghanistan reassures patriarchy's nexus with religious fundamentalism.
The imposition of the veil under the Taliban rule takes away Muslim women's right to practise religion and profession at the same time. The Afghan news reporter Sonia Niaz has commented on the discomfort of reporting in the niqab. "Islam has not commanded mandatory veil", she remarks in an interview with Al Jazeera.
The rate at which women journalists are losing their right to report is alarming. As per the Afghan National Journalists' Union (ANJU) survey in March 2022, 87% of women journalists have suffered discrimination under Taliban rule, 60% have lost their jobs, 79% have faced threats at the workplace, and 91% are reportedly the sole bread-earners in their families. The report based on the data collected from over 500 respondents from 34 provinces is yet to be updated, as gender discrimination continues in Afghanistan. The data however is incomplete without first-person journalistic accounts of the everyday lived realities of women in the region.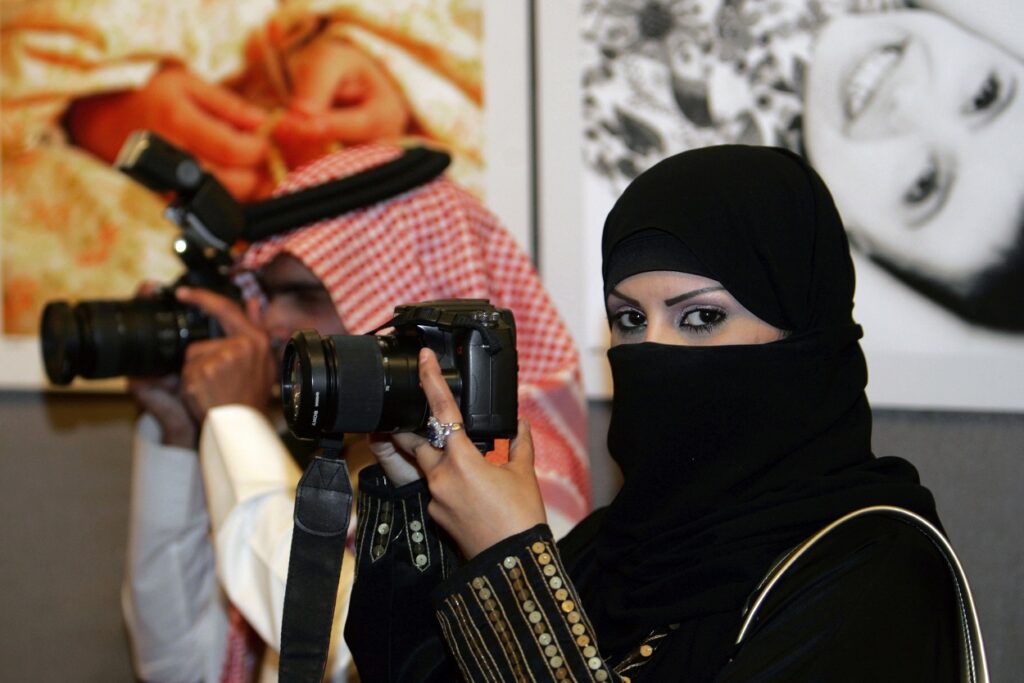 Reporting on loss at times when the objective distance with what is lost begins to shrink, makes women's journalism in contested spaces unique and difficult. Afghan journalist Mahira tells Al Jazeera, "They made us feel as if we had been buried alive." The role of women as journalists, here, has to be viewed at the intersection of gender, religion, class and profession. It is clear that the religion-gender-profession conflict is a brainchild of fundamentalist forces, imposed on women.
Anisa Shaheed, one of the leading journalists from Kabul tells BBC, "There are many untold stories in Afghanistan and we need to tell them." Undefeated in the face of severe repression, her work has highlighted the plight of women and children under Taliban rule. Loss of life, dignity and shelter appear time and again in her journalistic work. I would argue that there can be no gender-less journalism in patriarchal societies. Women who report loss in contested spaces are also women whose own lives are at stake.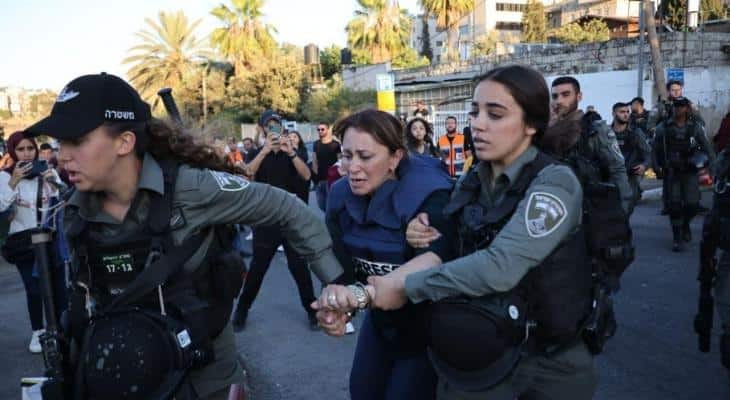 Shaheed's gaze as a woman further strengthens her position as a reporter from a country where women's rights are under attack. Shaheed's wish to visit other Afghan provinces speaks volumes about the inability to access parts of one's own homeland. She recalls an incident where a Taliban leader had refused to speak to her, asking her to change positions with the camera person (male). The loss of a homeland does not always come as a final, decisive moment in history. Loss of belongingness consists a significant part of the work experience of women journalists in Afghanistan, Iran, and Palestine. Many journalists from contested spaces, like Anisa Shaheed, dream of reporting about the "beauty, redevelopment and reconstruction" of their homelands.
Also Read: Demand for Political Change Intensifies Amidst The Ongoing Anti-Regime Protests In Iran
Lost to death, found in resilience 
The women journalists from Palestine have to work under constant fear and threat following the murder of Shireen Abu Akleh. Reporting amidst censored and biased media, journalism in present-day Palestine is tantamount to speaking the truth to Zionist power. In the last few years, the Gaza strip has been at the centre of attention, making headlines in global news. It is neither new nor striking for the language of the oppressed to be hijacked and re-used by the oppressor.
Samar Abu el-Ouf, New York Times photographer in Gaza describes her experience to Al-Monitor, "I froze when I received a call from my youngest daughter, who told me the upper floor of our house was being roof-knocked as I was photographing morgue full of victims at Al-Shifa hospital" (May 28, 2021). Al Monitor reporter Rasha Abou Jalal remarks, "On one occasion, while I was writing a story about the killing of 42 people, including 10 children and 12 women in Central Gaza on May 16, I burst into tears that soaked my keyboard." Shireen Abu Akleh's death by a 'seemingly well-aimed' Israeli bullet while wearing a vest marked 'press' reminds the world of the position of journalists in Palestine.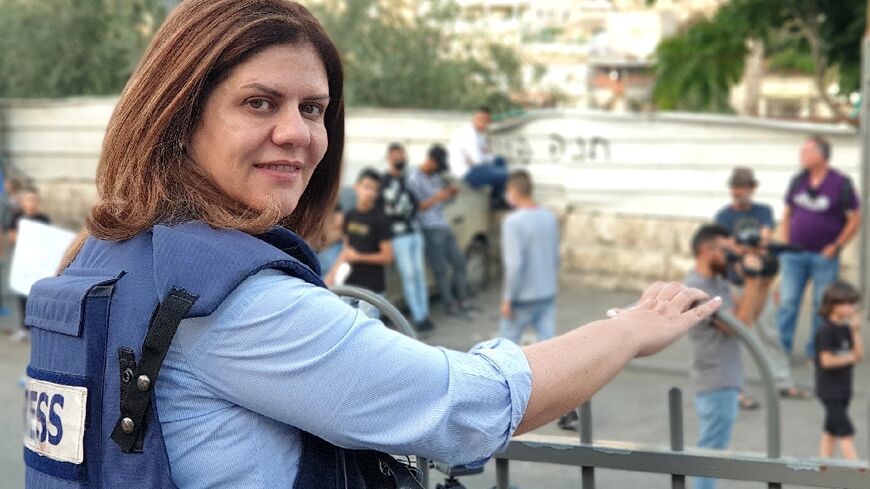 Coalition for Women in Journalism reports the murder of Ghufrab Harun Warasneh, a woman journalist in the West Bank, weeks after Shireen's death. Keeping death at arm's length, women journalists continue to cover human rights violations in Palestine. Nour Harazin, the correspondent for CGTN Network, comments on her struggle as a mother and a journalist reporting from violence-stricken Gaza, "I have been in a constant struggle […] What motivated me to move forward and accept dangerous work conditions was my sense of journalistic responsibility toward what was happening on the ground" (Al Monitor, May 2021). 
'Zan, Zendegi, Azaadi'
Run by a fundamentalist Islamic theocracy, Iran has witnessed tremendous repression of women in the recent past. Morality police, arrests, and death sentences have been used as tools of oppression. The forced Hijab on women has been at the centre of the conflict. The custodial death of Mahsa Amini, a 22 years old protest demonstrator has shaken the globe. While multiple arrests have been made since the early months of protest, the women-led movement in Iran has stopped the Morality Police from functioning in the region.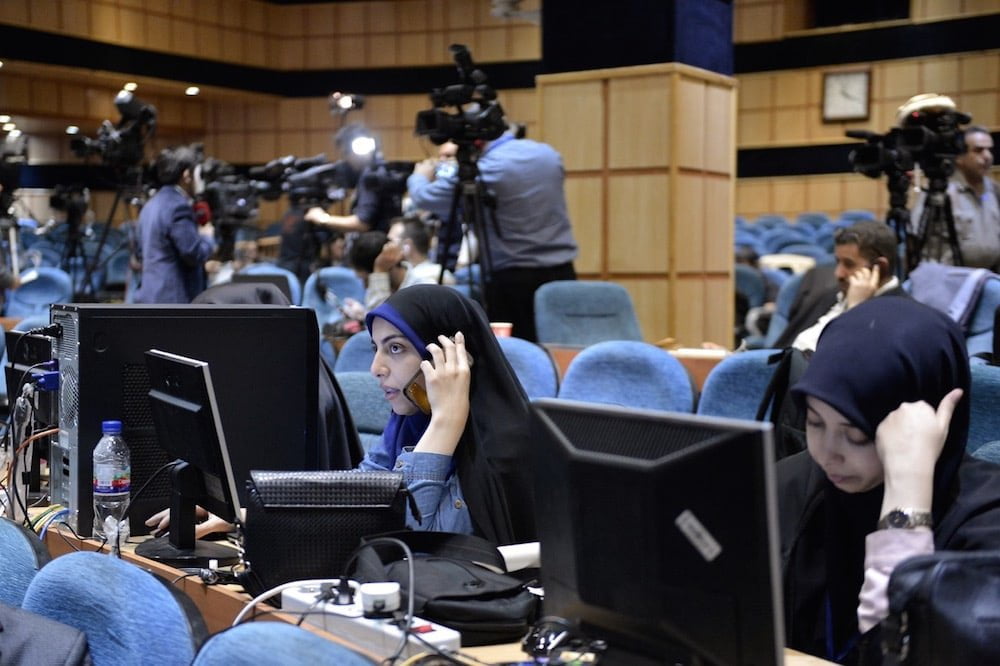 Throughout the movement, first-person accounts of women narrating their plight under the regime in Iran have contributed to highlighting the cause, along with the journalistic works by Iranian women. An unprecedented number of women journalists are now under detention in Iran, including Niloofar Hamedi, and Elahe Mohammadi, who were among the first to report on the death of Mahsa in September.
As the world marvels at Iran's call for 'zan (women), zendegi (life), azaadi (freedom),' the resolute women journalists from the Global South gives out the message of resilience in the face of repression, reporting on life and death in their contested homelands.
Also Read: Shraddha Walkar Murder: Is Media Paving The Path For A Theocratic Rashtra?
---