On January 10, a public interest lawsuit was submitted to the Supreme Court, requesting the implementation of menstrual leave, or "period leave," for female students and working women across India. Advocate Shailendra Mani Tripathi filed this public interest litigation. Menstrual leaves can definitely ensure better working conditions for women. We can forgo the agony of having to travel and to remain at the desk during the working hours while bleeding, the repeated trips to the bathroom, the constant checking for stains, and more. Then again, will women benefit or suffer from menstrual leaves?
According to recent studies, women who experience discrimination at work, from friends, or from family members are more likely to experience depression during their periods. This is closely related to the fact that many people do not accept menstruation. In many nations, including Sweden, Israel, and even India, where it has been implemented for nurses and doctors, the period leave scheme has been thoroughly researched as a concept. There is no justification for not implementing a similar programme in schools and colleges.

One of the most prevalent menstrual disorders, dysmenorrhoea, is considered to affect 80% of all women at some point in their lives. Dysmenorrhea in young women can be characterised by pain on one side of the pelvis followed by uterine contractions as the menstrual cycle starts. Additional dysmenorrhea symptoms that women may experience as they age include lower abdominal pain, constipation, and/or diarrhoea.
Also read: Making A Case For Period Leave
A number of companies have also established menstrual leave for women in order to put an end to gender inequality, in addition to countries passing this law. Nike is one example of a company that has steadfastly resisted the opposing views of those who disagree with its policy that permits women to take menstrual leave during their periods. Although periods are natural, they are frequently uninvited visitors for many women in the modern world. In recent years, countries and companies have started to prioritise women entering the workforce by enacting laws that permit menstrual leave. Whether or not this appeals to you, there are tools at your disposal to enable you to take a break during your period. Maternity leave for working women should be compensated because it is another way for them to be treated fairly and with respect. 
The realisation that some women experience side effects that prevent them from carrying out their responsibilities due to hormonal changes during the menstrual cycle led to the need for this change. Women who are menstruating or have premenstrual syndrome (PMS) experience physical as well as psychological side effects.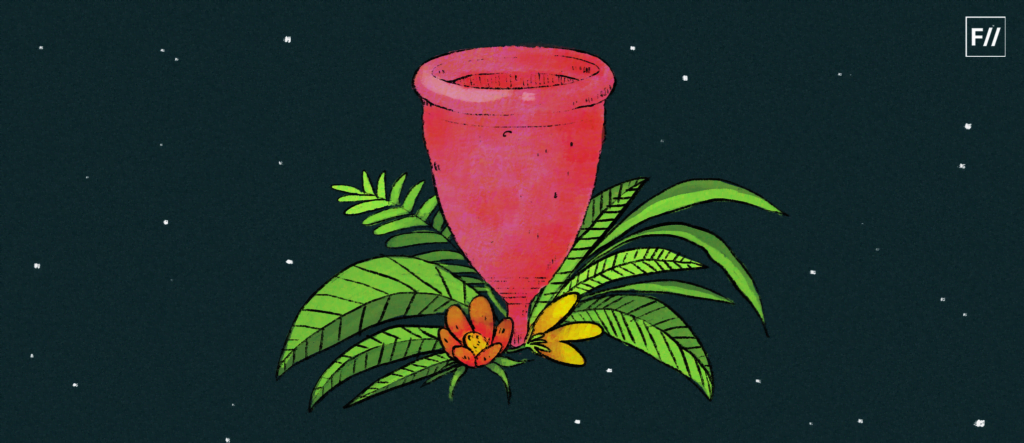 In 2016, Sweden made paid menstrual leave a legal requirement, but most other European nations, including France and Spain, have not followed the suit. 
Periods can be a problem for some women
According to a study, only 27% of working women who experienced period pain could tell when it was time for their period.
Yes! There is nothing improper about experiencing period pain during adolescence. A person should be able to take a break each month without risking or losing their job if they are highly motivated and choose to work in a field that causes them such suffering. 
India is not the first nation to take into account period leave or time off for female employees. Menstrual leave is included in the leave policies for female employees in Japan, South Korea, and Italy. In the United States, it has been stated that every woman has a fundamental right to menstrual privacy, which ensures that she has time to rest while knowing that her body is receiving the best possible care. Since 1993, the US has had a Women's Health Leaves Act, which mandates that businesses give women 6 weeks of paid or unpaid leave every 12 months, barring exceptional circumstances. Employers are not, however, required to provide a leave in addition to their healthcare benefits.
Also read: Period Leaves And Prejudices: Taking Days Off Without The Fear Of Losing Opportunities
We need to acknowledge the significance of menstruation for women in order to create a society that is more gender equal. Periodic vaginal bleeding during menstruation can have a negative impact on a woman's productivity by causing health issues and other problems if it is not properly managed. Many companies in India are following these nations' lead and allowing female employees to take one or two days off during their periods. In 2001, the Indian Supreme Court mandated that this policy should be executed. In the workplace, women have historically been denied their fundamental rights. Nowadays, many companies allow female employees to take one or two days off during their period, imitating these nations. 
Since 1992, the government of Bihar has granted women employees two days of paid period leave, during which time they are free to choose any day of the month for a day off without providing a reason. The Mumbai location of Culture Machine also offers a menstrual break.
In the historic case of S. L. Bhagwati vs. Union of India and Ors., the Supreme Court of India argued in favour of women receiving menstrual leave to take care of their health and families. Since 1992, women should have had this fundamental right, but so many companies still do not provide it. As of 2015, Mumbai-based Culture Machine, one of the nation's well-known startups, is now providing menstrual pads.
The Indian parliament rejected Ninong Ering, a Congress Lok Sabha MP from Arunachal Pradesh, during one of the sessions for his private member's Menstruation Bill, 2017, which called for a two-day menstrual leave. Menstrual leave is still not required by law, so women continue to bear the burden of suffering without support from the state or their employers. In addition to establishing that everyone has the right to equal opportunity and treatment, this motion has aided society's efforts to update antiquated laws so that everyone, regardless of gender, race, or sexual orientation, can work safely.
Also read: Room To Bleed: Do Domestic Workers Have 'Period Leaves' Too?
The concept and idea of menstrual leaves is not foreign to our culture. Simply put, it needs to be used, accepted, and normalised more. Therefore, menstrual leave legislation needs to be implemented in workplaces, so that women can take the necessary time off, every month, to recover and maintain their physical and mental well-being. Menstrual leaves are not just a woman's business.
---