Of all the movies that were released in 2022, none was more daring than Joyland, a dazzling yet heart-breaking achievement in queer cinema. Directed by Saim Sadiq, the film features Alina Khan, a trans actress playing a trans character, a rare representation. The film has garnered massive critical acclaim, and even won the 'Jury Prize' and 'Queer Palm Prize' at the Cannes Festival last year. Notably, it is the first Pakistani film to premiere at the festival, and the first Pakistani film to be shortlisted for 'Best International Feature Film' at the 95th Academy Awards (Oscars).
The plot of the movie follows Haider, hailing from a middle class family where the patriarch rules with an iron fist. Everything changes for better or for worse when Haider finds a job as an erotic dancer and falls in love with Biba, a trans woman who works as a dancer at the theater. The character of Biba is not a trope for torture porn or a villain or just played for laughs. In fact, it is one of the most developed and nuanced characters of the film, and has been portrayed in the most stellar fashion by actor Alina Khan.
Joyland decodes the institution of family, examining how power is seeped into gender roles and the toll that norms of masculinity and femininity take on us. More than that, it traces how those who transgress these gender norms often face the worst wrath from those enforcing these norms for reinstating the status quo. From its very first scene, we see the space that exists between a husband and a wife, where the politics of care are molded by gender roles as even after being equal partners, these two people also occupy different positions of power in the family unit.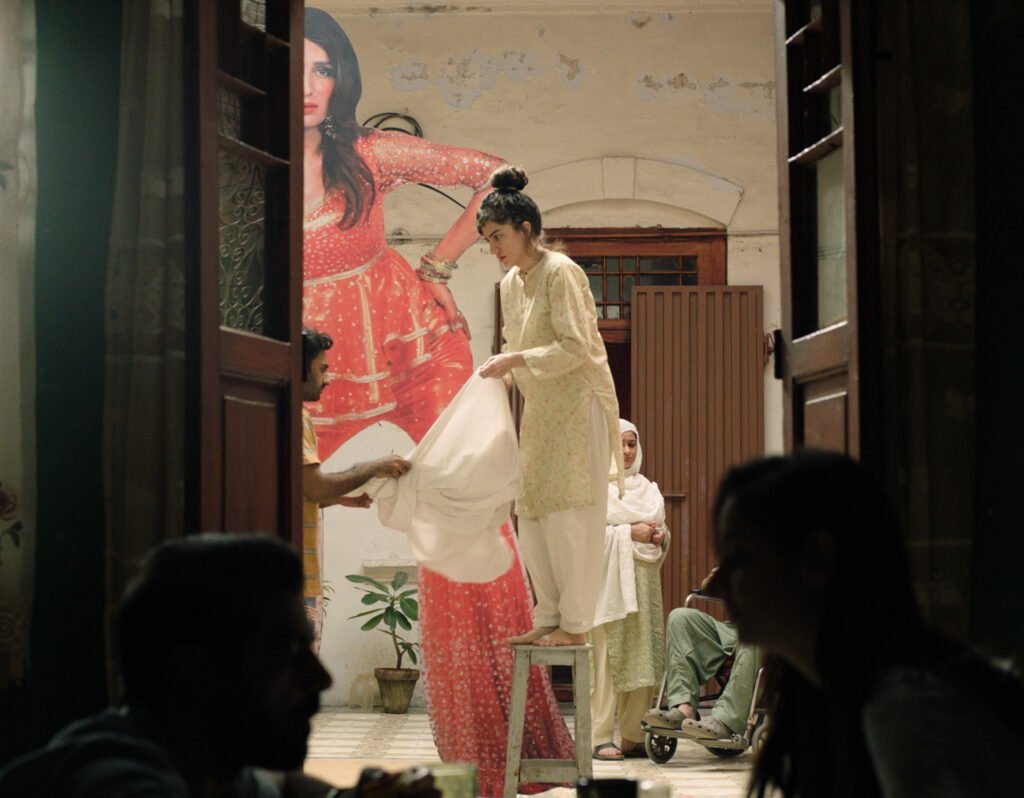 The film traces masculinity and femininity, in a duality of tender yet violent ways. In one of the scenes in the beginning of the movie, we see Haider struggling to sacrifice a goat, and we see his wife, Mumtaz stepping up to help him. This happens over the course of the movie as well, where we see how Mumtaz is much more instrumental in running the family than everyone else recognizes. Unsurprisingly, Haider fails to provide the same support towards Mumtaz. When the film reaches its devastating end, we realize how difficult it is to be a woman in a patriarchy. There's a gentleness in the friendship explored between Mumtaz and Nucchi when they visit the fair. The same is the most frightening aspect when towards the end of the movie, Nuchhi blames the family for the tragic fate of Mumtaz.
Saim Sadiq is no stranger to weaving complex yet appealing dramas around desire as he previously worked with Alina Khan on the short Darling. The short follows a dreamy trans girl looking for stardom through an erotic dance theater. Joyland is essentially an extension of this meditation on desire, and how those in lower rungs in the society risk everything to dream and hope. There is desire to support the family as one is expected to be, desire to be a star and show the world what you're capable of, desire to not give into the conventions and crave a life of your own – and the constant collision of these desires. Through a fragile lens, Joyland shows how violence, grief, and lack of power for women in a family are an everyday part of life. The neighbor's story is as heart-touching as it is heart-wrenching, revolving around the desire to care and find some semblance of love even in an age where it's frowned upon.
Also read: Ms Marvel: Why A Pakistani Superhero Is So Special To South-Asian Representation
Despite all this grandeur, there are some very valid critiques of the film. During a conversation with a friend, they mentioned how the movie is a patriarchal critique of patriarchy as we see the story more or less, through Haider's perspective with Haider as the victim. We are made to feel bad for Haider, which overshadows what patriarchy does to Biba and Mumtaz. The film is in every possible manner a worthy exploration of how complex masculinity is but we need to ask what does the presence of a female character and a trans woman mean for the movie. Biba's role is more or less of an outcast, who has to live in fear and resilience and who belongs outside the family structure. So commentary is about family? About desire? And about those who transgress gender norms?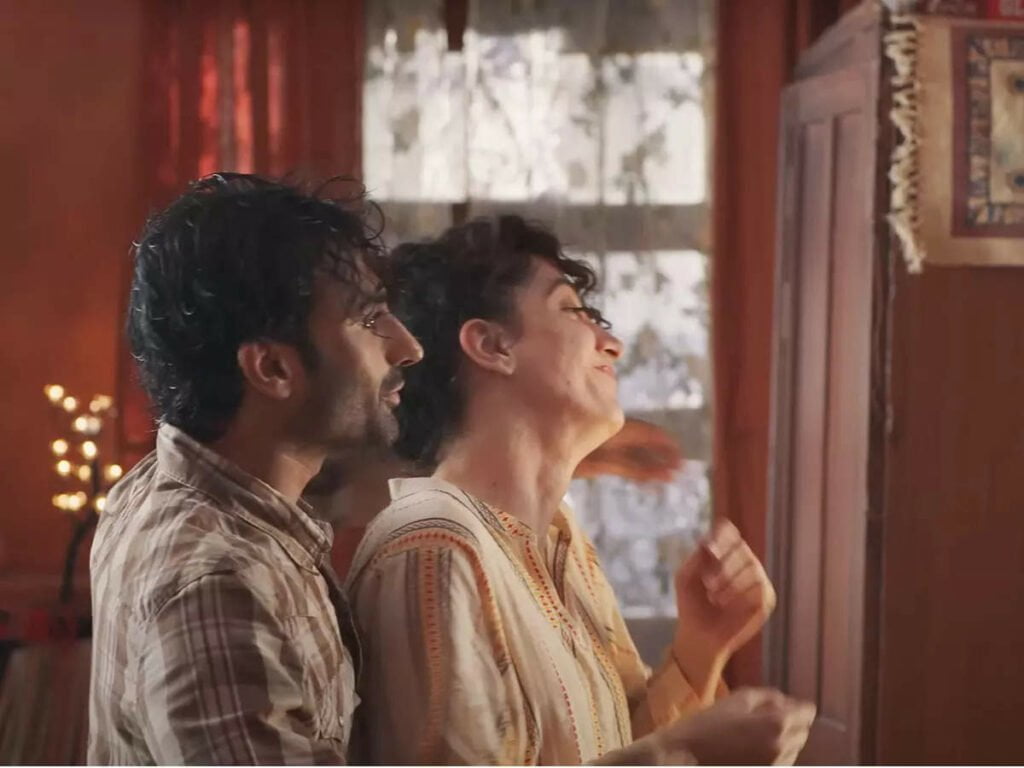 Joyland was originally scheduled to be released in Pakistan on November 18th, 2022, having passed the censor board. The Ministry of Information and Broadcasting under the Pakistani government banned its release on account of The Motion Picture Ordinance, 1979. The film was finally released after censoring some scenes which were cited as objectionable erotic scenes.' The social media was also flooded with #ReleaseJoyland campaign, which helped the film garnered international acclaim. However, the movie still remains banned in the Punjab province of Pakistan.
Also read: 'Whitney Houston: I Wanna Dance With Somebody': A Rocky Dive Into The Life Of Queer Icon Whitney Houston
Even in India, Joyland didn't screen at one of India's most prestigious film festivals – the International Film Festival of Kerala, which was marred in controversy as it's highly unjustified that a movie is not allowed to be screened owing to personal opinion of an individual in a key position of management for the festival. That hasn't stopped the movie though since it has earned record breaking box office collection for a Pakistani film in the theaters of France. Along with that, post its 2023 Sundance festival premiere (where it is having a special release), the movie is set to be released all across the world, particularly in some of the biggest movie markets.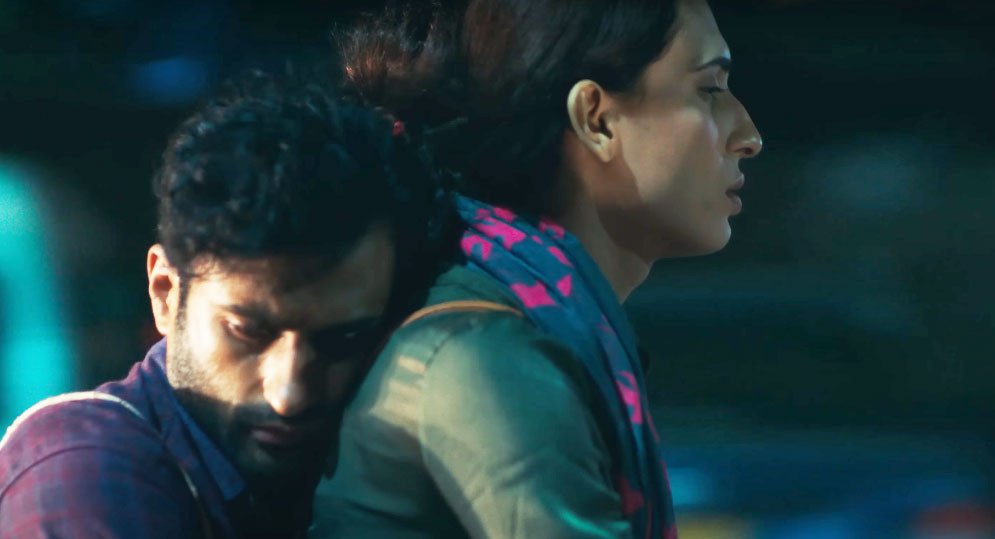 Although it missed out on being the first ever Pakistani film to be nominated for Oscars, on a cultural note, Joyland is immensely crucial as it is a rare portrayal of what life is for people in South Asia. Described as "a love letter to Pakistan, to its culture, food, fashion and, most of all, its people" by Malala Yusufzai, it is much more than a movie. It is a cultural juggernaut of an experience – a powerful, delicately crafted meditation on power, desire, and gender roles in our society.
---
Joyland is scheduled to be released in India soon (being distributed by PVR), being the first Pakistani movie in more than a decade to be released in India.