The intimate emotional and physical exchange between humans exists and has lived throughout history. In other words, love -a metaphysical desire exists beyond the rapidly growing consumerist societies living off capitalistic ideas of states and societies and cash culture. It manifests through tenderness and emotional proximity toward other individual/individuals that go beyond various other regular banal exchanges of friendship, companionship, camaraderie, et all.
We are conditioned to perceive love through various formidable complex lenses such as gender, religion, sexuality, caste, and class—power structures that constrain our indulgences and desires even when we feel otherwise.
Love in today's post-modern and uber-cosmopolitan spaces exists because we have evolved our logic and understanding towards it as we have discarded the notions that power structure thrust on it particularly and essentially in the multicultural and multi-consumerist state of India. India has been a place of diverse religions, and socio-political and economical classes. Love grew in these various identities and entities but over the years the idea has been bridled even though we saw the gender lens being completely discarded by the highest court of the country when section 370 was decriminalised.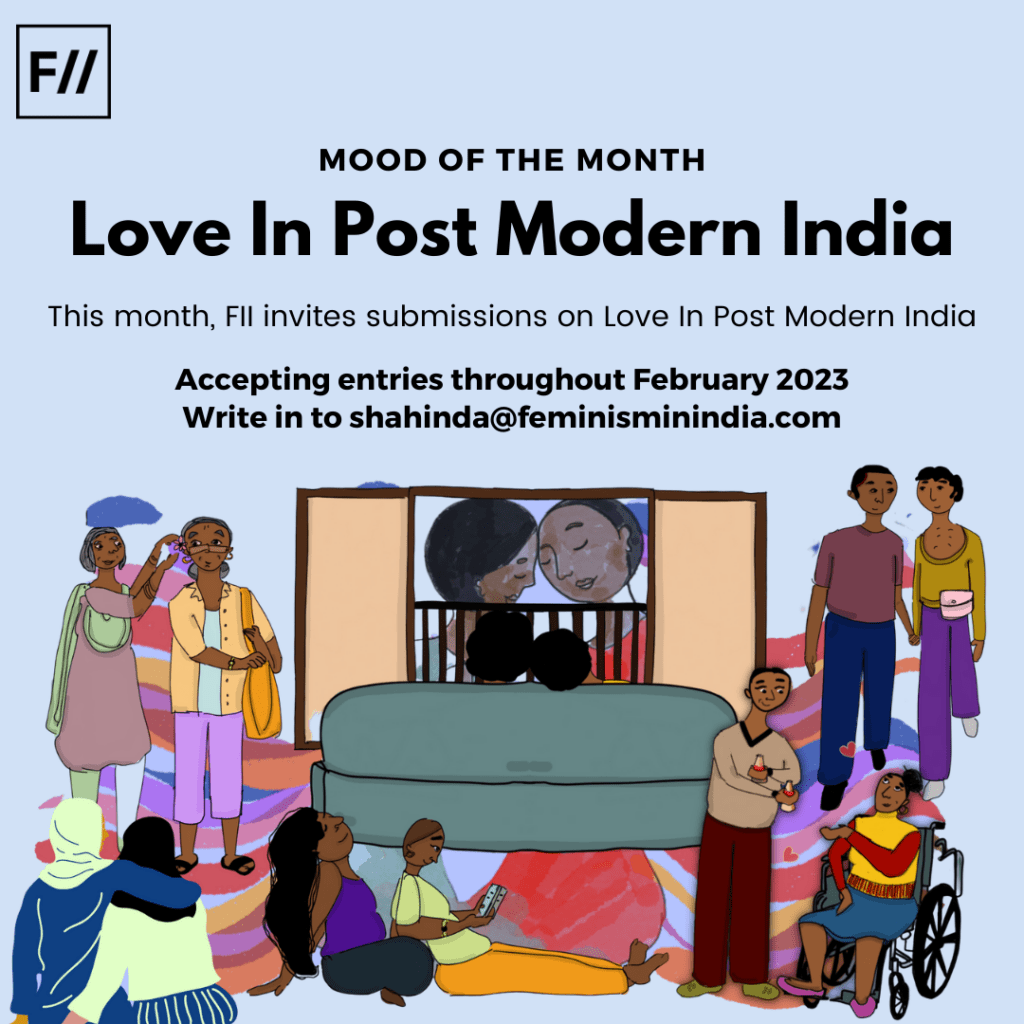 However grave challenges remain, political and social power structures sustained their grab on the idea of love by demonising, tyrannising and criminalising people who love inter-religion or inter-caste particularly when a Muslim man loves a Hindu woman the highly insensitive and deeply Hindutva and theocratic label of the idea of love jihad is roped in. A Muslim cannot love a Hindu woman, and a queer person cannot love another queer person, a Dalit man cannot love an upper-caste woman, love is being caged.
Fortunately, love has also entered the digital space, now love can be found in myriad social networks as well as can be sustained over long distances. During covid love unions or marriages also shifted to online digital space because of restrictions.
Hence the idea of love has become an amalgamation of various forms because of our sociopolitical, economic, and other power structures like patriarchy, heteronormativity and race superiority that restrict, limit and determine its course.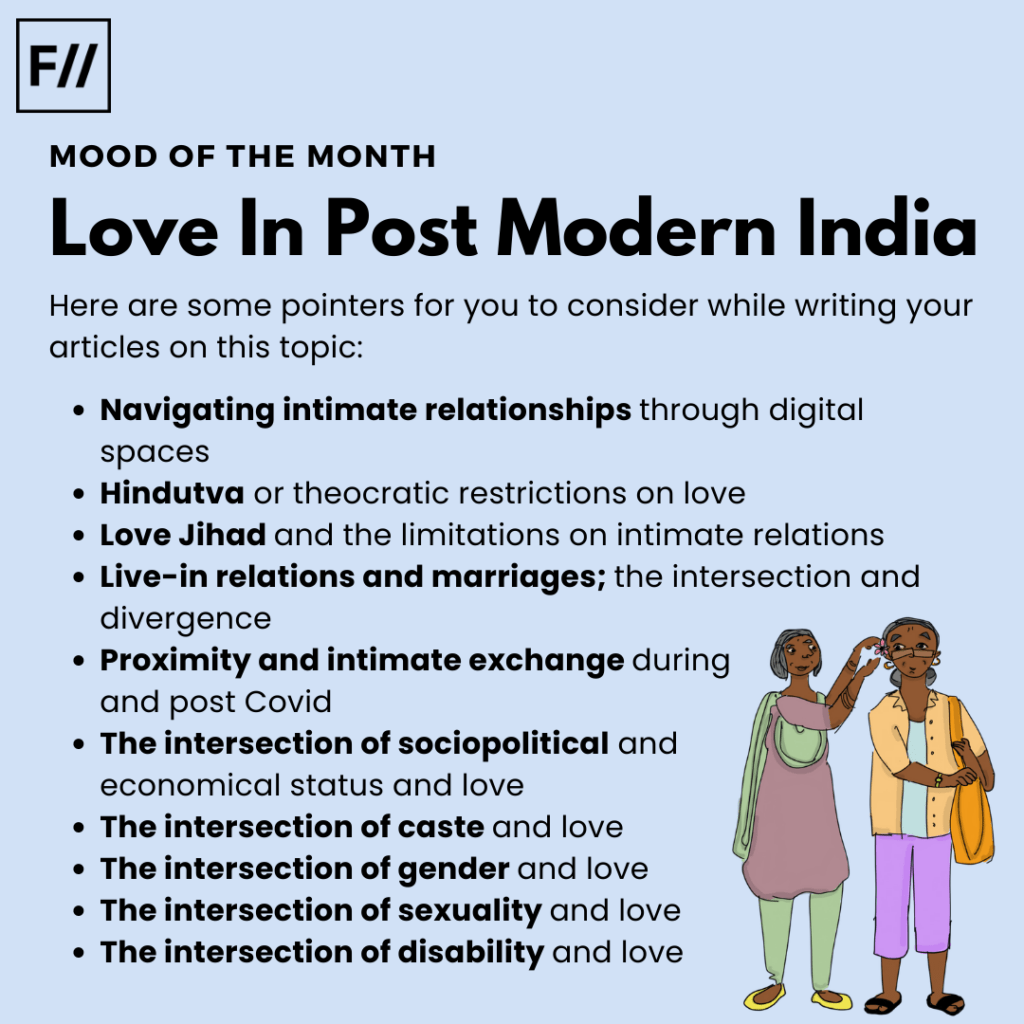 Some of the pointers that you may find helpful in putting together your thoughts:
Navigating intimate relationships through digital spaces
Hindutva or theocratic restrictions on love
Love Jihad and the limitations on intimate relations
Liv-in relations and marriages; the intersection and divergence
Proximity and intimate exchange during and post covid
The intersection of sociopolitical and economical status and love
The intersection of caste and love
The intersection of gender and love
The intersection of sexuality and love
This list is not exhaustive and you may feel free to write on topics within the theme that we may have missed out on here.
Please refer to our submission guidelines before you send us your entries. You may email your submissions to shahinda@feminisminindia.com
We look forward to your drafts and hope you enjoy writing them!
---
Featured Illustration: Ritika Banerjee for Feminism In India