Well-known Kannada writer and activist Devanura Mahadeva's contribution towards igniting thought-provoking conversations and unsettling establishment have usually made headline news. Most recently, he has been in the limelight for his book RSS: Aala Mattu Agala, which became an instant bestseller. Its success, however, was also due to the unique publishing model it employed – the author offered his manuscript to anyone who wanted to publish and circulate it. As a result, in July 2022, Deccan Herald reported that six publishers "printed 9,000 copies together from a PDF manuscript Mahadeva shared."
It bears asking why what Mahadeva writes and says resonates with every section of society, and in particular the historically marginalised people. The simple answer to this question is that he's invested in creating an ecosystem of change because the signs of what oppressive regimes are capable of doing are apparent the world over. This is perhaps the reason why he has rejected not only several honours he was bestowed with but also his nomination to the Rajya Sabha.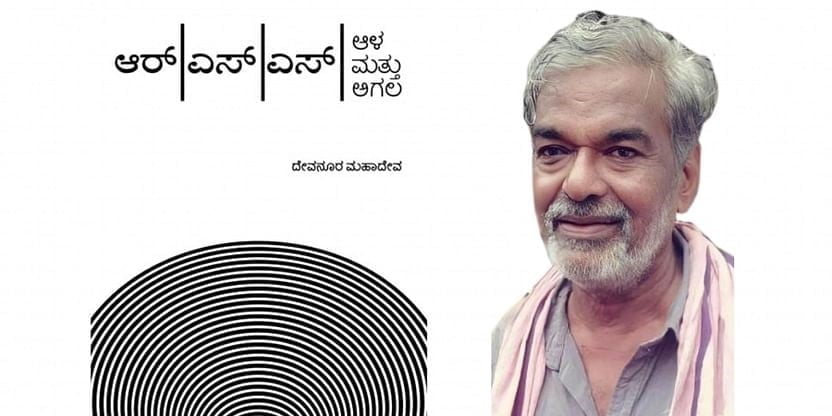 Mahadeva's politics often remind one of the radical feminist and civil rights activist Audre Lorde, who propagated the thought that "the master's tools will never dismantle the master's house." Perhaps making arguments in an everyday and accessible language were two of the many tools he used that helped achieve the success that has come his way. The best part is that this work originally written in Kannada is getting translated into other languages. Its English translation by S. R. Ramakrishna as RSS: The Long and the Short of It has been published by Eka, an imprint of Westland. The book has an insightful introduction by historian Ramachandra Guha and an afterword by the noted activist and politician Yogendra Yadav.
Demystifying RSS's operating model
In less than 100 pages, this tiny volume demystifies the operating mechanism of Rashtriya Swayamsevak Sangh (RSS) for laypersons by lucidly unpacking the organisation's working and influencing model, its leadership's vision, and its role in converting the thriving democracy that India was until recently into an increasingly exclusionary country.
While several writers, intellectuals, and historians have written on ends on the RSS – the ideological guide of the Bharatiya Janata Party (BJP), none can match the arguments Mahadeva makes in seven short chapters of this book. Unlike armchair philosophers, he doesn't proffer complex, self-indulgent reasoning; instead, his prose compels people to make their own decisions regarding the major problems India is faced with in the current political dispensation.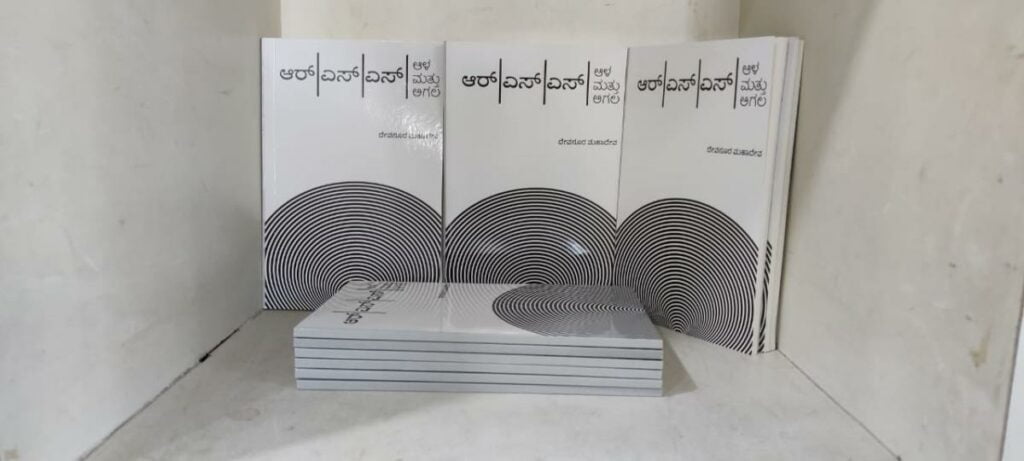 For example, whether India should follow Nazi Germany's ethnic cleansing route to create a "pure nation" proposed by RSS leaders and its affiliates like V. D. Savarkar, K. B. Hedgewar, and M. S. Golwalkar or should it imbibe the inclusive and tolerant ideas of Mahatma Gandhi and B. R. Ambedkar is a choice he leaves for its people to exercise.
Critiquing the former set of people, he writes, "Golwalkar had titled his book Bunch of Thoughts. Its Kannada translation is called Chintanaganga. If you search this book for anything that could be considered a 'thought', or 'chintane', you will find absolutely nothing. What it offers is only a set of random, dangerous beliefs, and that too from a bygone age."
Also read: Book Review| Bhanwar Meghwanshi's 'I Could Not Be Hindu: The Story Of A Dalit In The RSS' Is Deeply Reflective And Courageous
He further notes that for RSS "history is whatever they believe, the puranas are whatever they say. They don't want the truth. For the RSS, their beliefs are the truth. Their beliefs must shape the present. The more they damage the Indian Constitution, the more victorious they feel." And how are they doing it, you may ask? For that Mahadeva cites politically motivated actions like the passing of anti-conversion laws, rewriting history, changing school and university syllabi, and creating an atmosphere where logical and nuanced reasoning gets discouraged.
Rejecting the Modi-Gandhi comparison
But hasn't this been a constant thing in most democracies the world over when popular leaders chose to exercise their brute power, and rely on their image cult to manoeuvre systems to benefit and further their agendas? This is an argument that one is often supplied with whenever any question is raised regarding the Modi-led BJP's governing of India. Interestingly, Devanura rejects any such comparisons.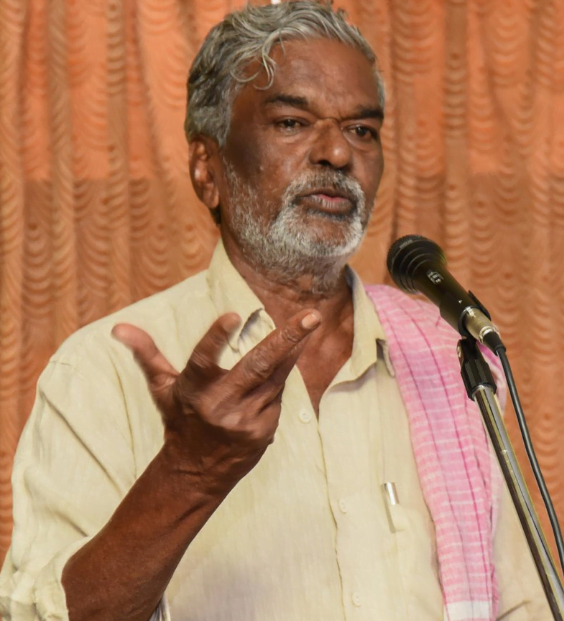 He notes that while "Indira Gandhi's short-lived dictatorship" was a dark phase that the country witnessed – the first major blow on its social fabric and ethos – "the judiciary, the executive and the media" didn't lose "their vitality to the extent they have now [in the BJP's rule]".
Highlighting the prevailing anti-Christian and Islamic sentiments that are increasingly gaining currency in contemporary India, Mahadeva asks: "Aren't Aryan Brahmins found among the Muslims settled in Pakistan, a country the RSS detests?" Furthermore, he says, "Posing as a representative of the larger Hindu majority, this Hindutva sect has cast a spell on innumerable liberal Hindu communities and filled them with hatred against Muslims and Christians."
Also read: Anuradha Ghandy On Hindutva, Women In RSS & A Complete Abolition Of Caste
In more ways than one, therefore, the author, in this masterful translation by Ramakrishna, reminds us how the RSS and BJP together are solidifying the othering against minorities by supplying misinformation and celebrating the politics of hate, and these are the qualities that make this book urgent and timely.
---