Meena Kotwal is an acclaimed Dalit journalist and the founder of The Mooknayak, a YouTube channel and web portal. She has worked with mainstream news organisations such as the British Broadcast Corporation (BBC) Hindi and also writes for publications such as The Wire, The Print, Feminism in India, and others. Her open letter to Kangana Ranaut went viral after it was published in The Wire. It was published in several Indian languages, as well as Nepali. Her stories are generally about caste, class, gender, and their intersections.
She received Lt. Alok Tomar Smriti's first scholarship, which is given to exceptional Dalit students enrolled in the IIMC programme. She received the IIMCAA Award 2019 (Indian Institute of Mass Communication Alumni Association) for her outstanding journalism. She also received two IIMCAA Awards in 2020. It was the first time a journalist received awards in two different categories.
In Conversation with FII, Meena Kotwal talks about her initial years of work as a journalist, minority politics and the deeply problematic casteist structure of our society.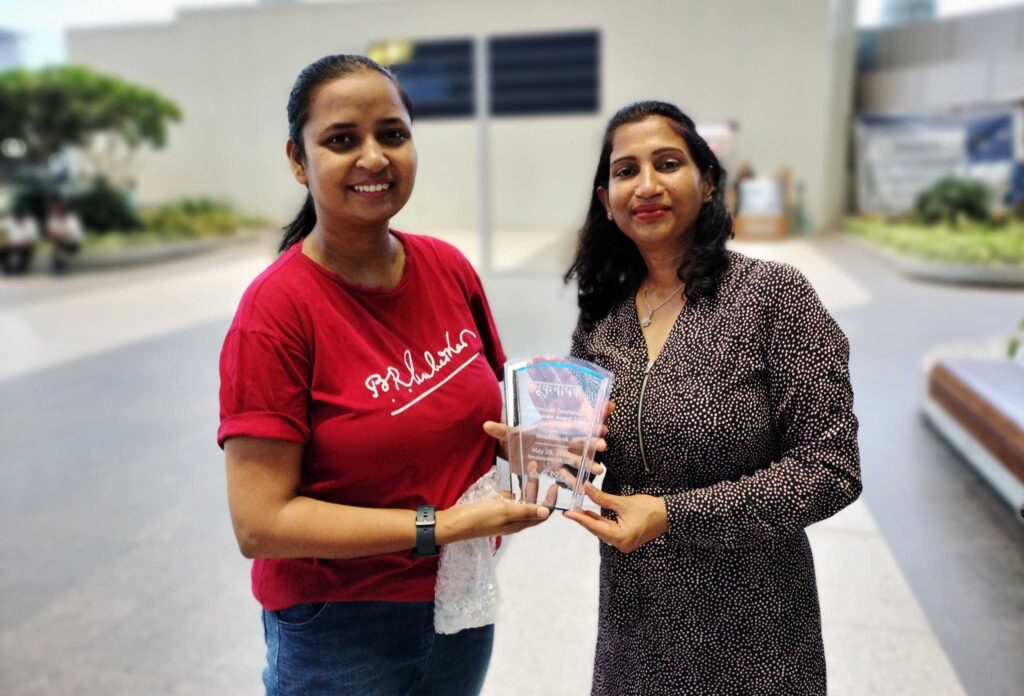 FII: What inspired you to be a journalist? Did you always want to become a journalist?
Meena: I never dreamed of being a journalist. This profession was never on my mind. My father and mother used to work as labourers, so neither did they have any suggestions for me nor could I take one for myself. Therefore, I used to follow the suggestions of others. Over the years, after talking to my elders and friends some suggested trying modelling while others insisted on becoming a journalist. At that time, being broadcast on TV was the only thing I could ever know about journalism. So I had a very limited understanding of the field back then. Then forms were released and I applied at Jamia (Jamia Millia Islamia, A Central University). From my journey at Jamia, I came to understand a little about what journalism is. Then I studied at the Indian Institute of Mass Communication (IIMC) and got to know more.
Also Read: FII Interviews: Award-Winning Journalist Neha Dixit Talks About Reporting On Gender-Based Violence, Politics And Social Justice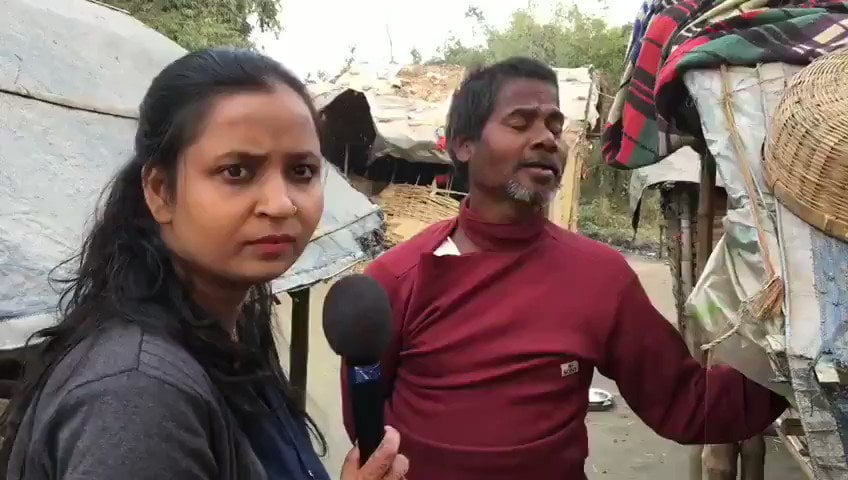 Finding a job was very difficult for me in the beginning. And when I found one at National Dastak the kind of news that I covered was oriented toward extreme violence and atrocities. As time went on, I also realised that I could not see or find a future for my community, Dalits in the media. And even if some Dalits still manage to make it, they won't be there at the decision-making levels anyway.
FII: Being a journalist as well as a researcher in the past your work has always represented the minorities and marginalised communities, the ones whose experiences are hardly understood in the mainstream media's narrative. According to you, how important is it for these stories to be narrated by people from within the community?
Meena: I always keep saying if my hand is cut only I am the one who would sense the actual pain because eventually, I am the sole sufferer of that pain. And I will be able to tell my pain better because that part belongs to me. Similarly, only people belonging to that marginalised community, will be better able to reflect on their own pain. If you see till now someone else is writing their history and those people describe that history by limiting it in a specific manner.
Today we are celebrating the Azaadi Ka Amrit Mohatsav, but for whom? Who is writing and recording this history, so what does this freedom even mean for us Dalits? Now our generation is the first generation from the community who have read so much, if they will not allow us to create space in their mainstream media, we won't stop. We will eventually open our own ventures, and find a way out. That's why it is very important to write your own history and about the events of the past that happened with your communities which continue to happen to date.
Also Read: FII Interviews: Shilo Shiv Suleman On Channelling Her Fears Into Creating Art
FII: In spite of the fact that your YouTube channel, The Mooknayak, continuously explores these issues, you have still reportedly received online trolling based on caste and gender, I would like you to highlight your experience and how you smash these trolls away. What is the impact of this constant threat and hatred received by you and many others who muster the courage to narrate these stories and highlight the on-ground realities of these communities?
Meena: Look, now I am not scared of trolling anymore. My fear of abuse is gone, and now I feel like I have not been working if I am not abused. I feel like a centuries-old system has been observing changes now, and I am a part of this change. I sense this change through the kind of reaction I get from my work. We will continue to do so.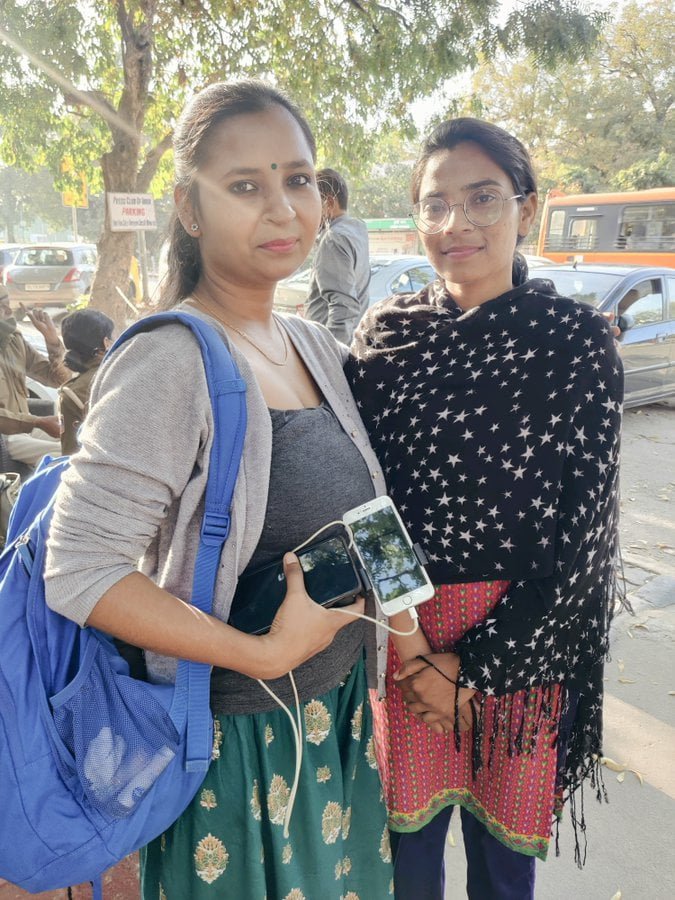 FII: In the media, a lot of organisations claim to create an inclusive space for all and supposedly say that they 'hire a certain percentage of people from the minority communities', but we can't really see this percentage growing, where exactly do you think the problem lies?
Meena: There is a 'filter' in most media organisations. A very subtle discrimination that you'd not realise as evident as you expect it to happen. This filter says to remove people from other castes and add people from your own. Dalit adivasis are thrown out of the media via this 'filter'. Now, comes the alternate media, which talks about inclusivity in their newsroom spaces but as its main motive is to target the government all the time, it fails to bring that sort of representation. Hardly, one or two people from Dalit communities can be seen in these media outlets, forgetting about their representation in decision-making bodies. Then, they keep talking about 'merit'. What is merit? Is it defined by the person's surname, their caste? Hence, we have created even an alternate of this alternative media. Even though we have fewer resources still we are being recognised for our work.
Is it so difficult to teach Dalits, and Adivasis when you can teach so many others? Some will learn little while others will learn a lot, but if they learn, then your purpose is solved, that effort is only not visible at all in most media organisations.
Also Read: FII Interviews: The Short Haired Brown Queer Prarthana On Being Queer In India
FII: When minorities express their opinions, the state is held accountable for its actions and is constantly questioned and checked, but have you ever felt that the state and its institutions do not provide real solutions to their problems, but rather politicise them?
Meena: All governments are the same, they all want to politicise religion so that the Hindu-Muslim debate continues. When you talk about these issues, you easily end discourses revolving around all other significant issues, be it employment, inflation or education. The recent, case of deceased Shraddha Walker was highlighted so much because the person found guilty was a Muslim, a couple of days back we observed a similar case where a Hindu was allegedly accused but that case didn't receive much covering as Walker's case did.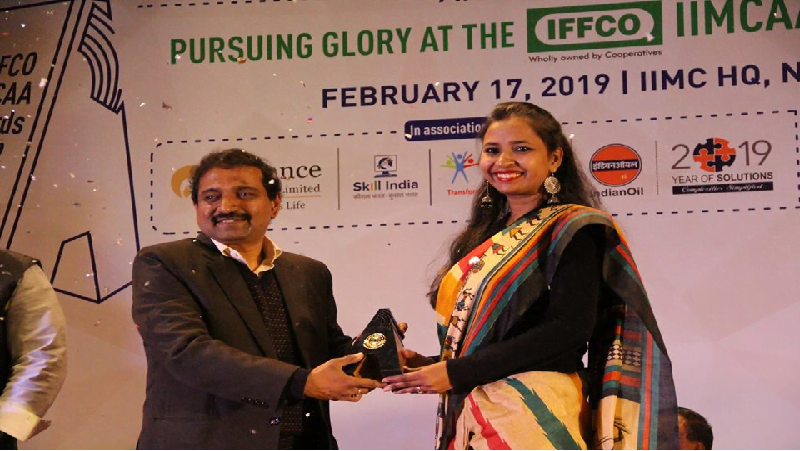 Even someone who doesn't understand metropolitan city politics while sitting in remote areas has been compelled to think that Muslims are responsible for all their problems in the country. This propaganda has even reached their minds. That's the kind of governance we are witnessing today. But, we don't really care about the governments, all governments are the same. We were and honestly, are not even a part of the system yet. So if we cover our community's issues and their voices are heard by the government that would help in holding the government accountable directly or indirectly.
Also Read: FII Interviews: Filmmaker Ayesha Sood Talks About Her True Crime Series 'Indian Predator' & Gender Violence In India
FII: Lastly, in times like these when the state and its policies are targeting minorities, what would you suggest to the marginalised and minority communities who are working and contributing in different sectors of our country? Many people fail to believe or just blissfully ignore that this sort of discrimination on the basis of caste, religion, gender etc. still exists, what would you like to say to them? How can they stand up for themselves and their community in their workspaces?
Meena: It is not possible to do this work for our communities by staying in that mainstream space of media. The media kills those authentic voices and benefits its identity with a tag of being liberal just for highlights. We are not mere tokens. Hence, it is far better for us to create a space and an identity of our own.
Also Read: The Rise And The Fall Of Dalit Journalism In India
I would ask all the people who think this caste discrimination does not exist to conduct a small survey themselves, analyse what kind of people are cleaning your sewer lines, and those who are high priests at the temples. Check out those small columns even in mainstream newspapers, with those very small headlines like 'Death due to working in sewer lines, or Mob lynched a person as they kept a moustache'. If you think we are biased instead, it's alright to stop reading our content and check mainstream media. You will be able to find exactly who is being discriminated against by whom, and who is being lynched by whom. Then decide whether you think reservation is right or not, or whether caste privileges and discrimination lead people anywhere or not.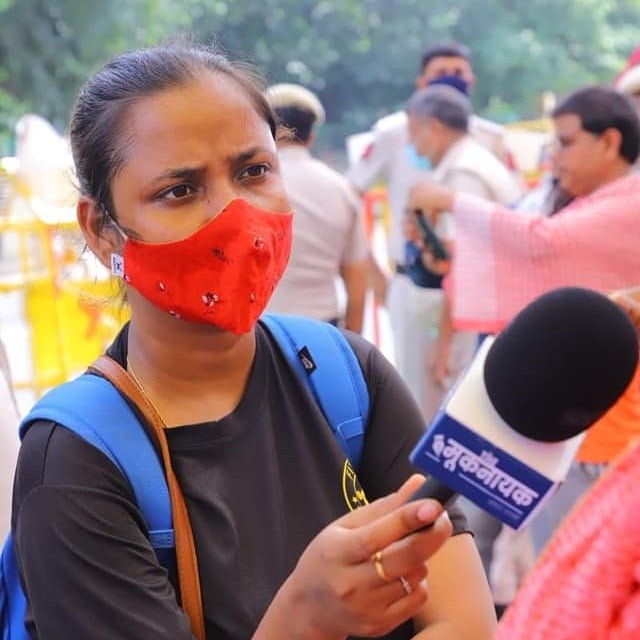 Today, you already see the privatisation of the economy at a massive scale, it is only the first generation that has managed to reach this stage. We already see no reservations in private. Their problem is not that they are not getting space, their problem is that we are doing better than them, once given that space. Hence, they are scared, and we would just let them be.
---
This interview has been translated.