My friends who are dominant caste would tell stories about the women in their lives. These were stories of women who received degrees from universities overseas or even Mount Carmel College, who went on to become doctors, engineers and other white-collar employees – all this at a time unsuited for women to be in any profession. There were also stories of women who travelled the world. Of women who westernised in their thought and dressing. Of women who were complicit in dehumanising Dalit-Bahujan women for centuries.
One day, I sat through two hours of lecture by a Savarna professor on Feminism and why we must all be feminists. Predictably, a lot of the conversations centred around demystifying the term feminism and speaking about what I call an academic's list of 'Who should you read to understand the big F' and with that, a poor few lines on Dalit feminism. I knew of one other Dalit woman in the room and sat down with her for a conversation.
Also Read: India Is Independent, But Do Dalits Live In A Free Country?
I wanted to understand her takeaway from the session and she said – "There was barely anything on Dalit women and absolutely nothing was addressed about Dalit patriarchy! Say a Dalit woman angrily tossed her slipper at a man for distressing her and uses local cuss words; now that for me is mighty and that is a phrase that the English language cannot provide a translation to but it certainly demonstrates the brawn of a Dalit woman." This, only this, made absolute sense to me throughout the session. The battle for me has been more about opposing Savarna feminism as it invisibilizes Avarnas and their language and is complicit in nurturing the Brahmanical patriarchal order. For a long time, the notion of an empowered and independent woman was entirely structured by anecdotes from dominant castes on screen, and in life. That made me overlook the lived realities of women in our community.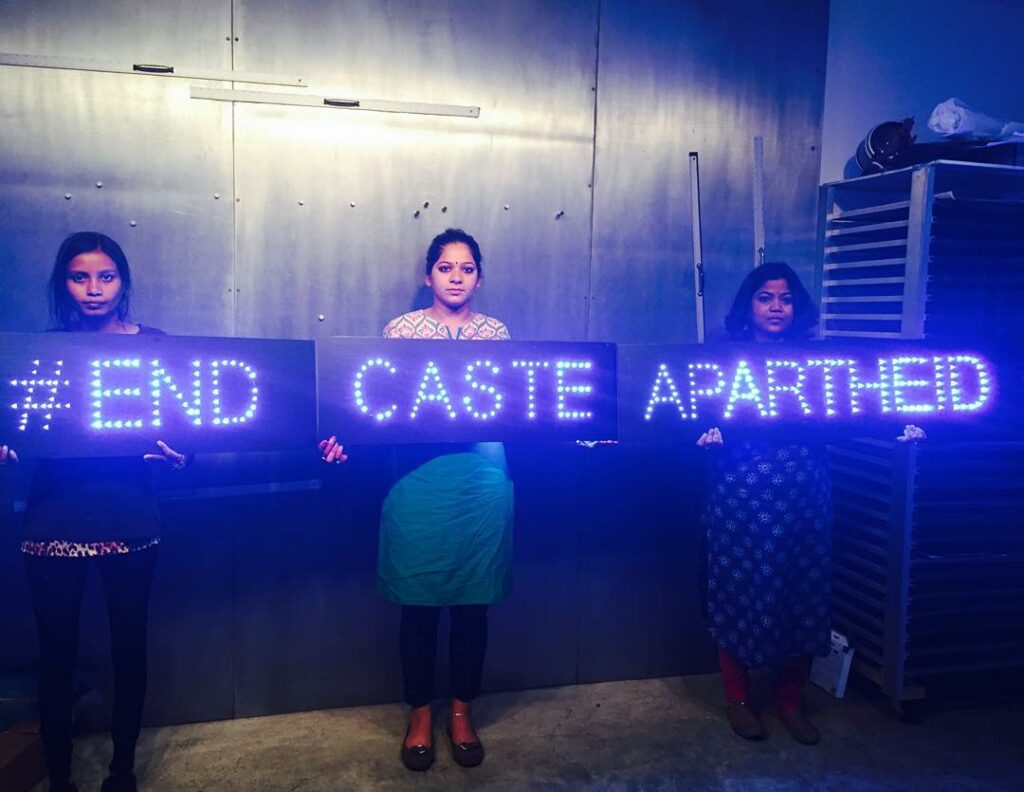 As per my father's accounts, my great-grandmother was a powerful storyteller. She weaved narratives about asuras, mythical creatures and royalty in her local tongue with such spirit that the characters would come alive for listeners. She had beautiful brown skin, like the one Beyoncé serenades in her celebratory ode 'Brown Skin Girl.' Although I barely recall her presence, I can confidently recount from the old photographs and the descriptions of family members that she was in every sense a Dalit (Holeya) woman – dusky, strong, compassionate and so full of life.
Also Read: First Asian-Dalit Woman To Be Appointed As UN Rapporteur On Racism: A Leap In The Quest For Representation
Having spent a considerable amount of his childhood with his grandmother, my father would say that the woman was not one to spend time in the kitchen cooking. She earned the bread while her husband supervised household duties. Great-grandmother laboured at silk reeling in a government silk factory; she was also a member of the labour union. In the 1970s, she engaged in the Communist Party's meetings and agitations that were organised in Kerala as the base was established in the state. When I inquired my father if she was mindful of what she was partaking in, he said, "she recognised injustice around her; that made her rebellious." Of the many qualities Dalit women embody, my father highly speaks of the love, kindness and empathy my foremothers would manifest.
Audre Lorde writes in 'When I Dare To Be Powerful'- "For to survive in the mouth of this dragon we call America, we have had to learn this first and most vital lesson – that we were never meant to survive" on the condition of Black women and I couldn't relate more to her soul-wrenching words. The birth of Dalit women occurs amidst masses overflowing with hatred towards our caste and gender and that makes our lives way more arduous. That makes the very existence of Dalit women in a vicious world an act of rebellion for they have not only sustained casteism and patriarchy for thousands of years but etched their voices in this soil in unfathomable ways.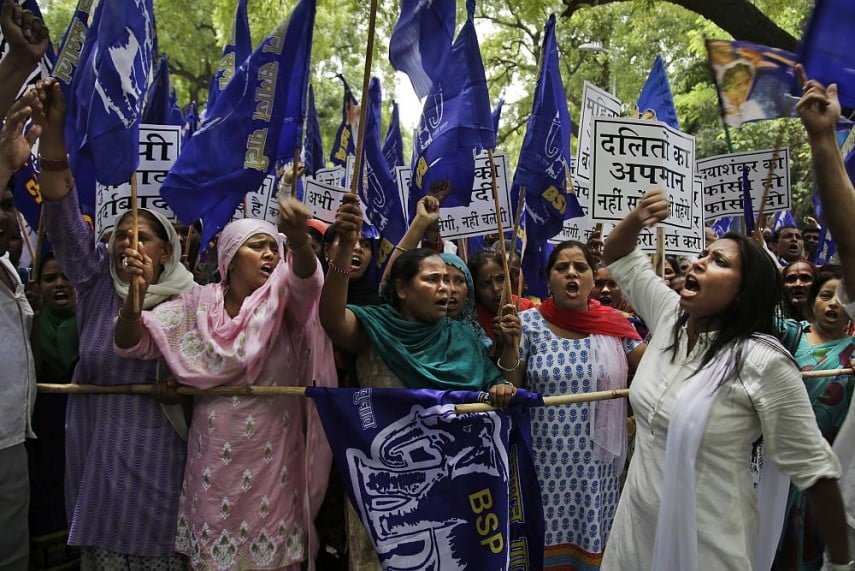 My foremothers sang ballads at times of grief, marriage, and other events in life which I hazily recall. Interestingly, these ballads would accompany each of their chores and leisure as well. These women would sing while they sieved while washing clothes at the lakeside with their female friends and while relaxing after a long hard day. These ballads were at times cheeky and the whole act of singing together displayed sisterhood at its finest. The ballads sung during weddings are called 'Sobane Pada' in Kannada. Voices that sang these not only weaved history orally but also demonstrated the unimaginable vocal ranges of women from the community.
Also Read: FII Interviews: Writer-Journalist Yashica Dutt Talks About The Historic Seattle Legislation, Caste-Based Oppression And Being A Dalit Woman In The USA
Many of my foremothers were compelled to do intensive labour in oppressive caste households. In exchange, they were sometimes given food that was left over. Forget possessing wealth, even rice was an expensive commodity in a Dalit household. I call rice the 'Dalit's caviar.' It is only from my father's generation that rice was prepped for day-to-day consumption.
At times of mindful scrolling through social media, I have come across posts, mostly by dominant castes on how cookbooks assisted their foremothers to learn recipes as they entered their in-laws as new brides. As I spoke to my mother about this she said, one of our foremothers would "figure out" recipes as she took many bites of the leftovers passed on by oppressive caste people.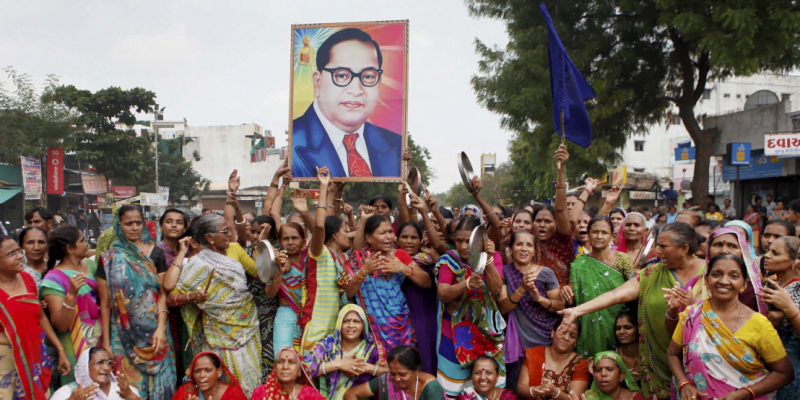 As I grow, the joy of discovering more stories of the community grows along. These lived experiences of my foremothers are voices that society hasn't introduced as empowering or independent. Dominant caste researchers have long embarked on a journey towards recording our narratives straight from the ghettos and presenting them to the very people who have grown to witness and hear first-hand about the resilient and phenomenal lives of Dalit people. Ergo, we as a community do it before someone else engraves our lived realities for us. To appreciate our Dalit foremothers is one of the many ways of thanksgiving to our people and letting go of communal hatred.
---