Two years ago Nasreen* an 18 years old girl was walking towards a shop in the vicinity of her village Kral Check in south Kashmir's Shopian district when a boy came running and threw acid on her, resulting in injuries to her face, neck, arms, and shoulders. The duo was about to get married but the father of the boy was against the marriage due to the girl's underprivileged background.
"I don't leave the house very often, wondering what society will think of me. When I see my previous photos and compare them with my current facial condition, I sometimes faint. It always gives me an emotional breakdown," Nasreen told FII.
Also Read: It Is Not Love: The Increasing Incidents Of Acid Attacks In Kashmir
Since then, Nasreen has been fighting all odds and has gone through six surgeries, and doctors have suggested to her that three more are required, with no guarantee that she may get the expected look again.
"My treatment is going on in Budgam, with my face ruined I have to go through many hardships in my life. I feel the world has ended for me," she added.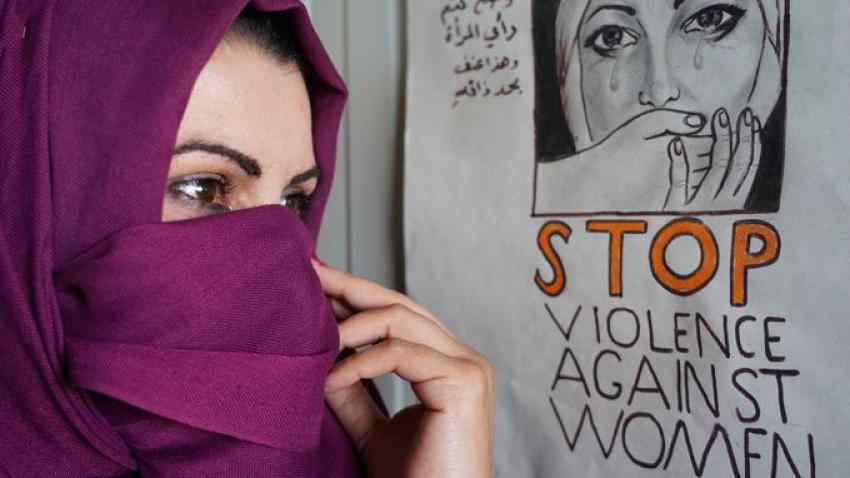 The incident stunned the whole of Kashmir and has tremendously shocked Nasreen and affected her mental health as well.
Nasreen feels depressed and is going through never-ending grief, "I want to get my life back to normal again so that I can live normally as I used to," she adds further.
She has pinned all her hope on doctors now, and the doctors are giving her assurances that she will be fine one day.
In another troubling event, earlier this month, Kashmir woke up to dreadful news from the Central District of Kashmir's Budgam where a married man named Shabir Ahmad Wani killed a young woman with a saw machine for rejecting a marriage proposal.
Also Read: A Case for Freedom: A Comparative Account Of Colonial Occupation In Palestine & Kashmir
Before the disbandment of the State Women's Commission on 5th August 2019, the women's commission used to play a very significant role in checking violence against women in Kashmir. Since then numerous incidents of gender-based violence have increased in the Valley in the last few years.
While talking to Feminism in India, Nayeema Ahmed Mahjoor, a Kashmir-based Journalist and former chairman of the State Women's Commission said that post-2019 has made life hell for everybody and women are at the front of this humiliation.
"When the whole state was put under curfew and the internet was blocked, like every other person, women became mute spectators of all this suffocation. It has certainly given rise to conflict at home resulting in more cases of domestic violence. Half of the population is underrepresented in every institution and then there is not a single platform where women could come and feel relief in relating their ordeal, what could we expect?", Nayeema questioned.
"Yes, Kashmiri women are resilient and can endure how much and for how long. She needs to be heard and healed, which I am sorry is the least priority of the present regime," Mahjoor told FII.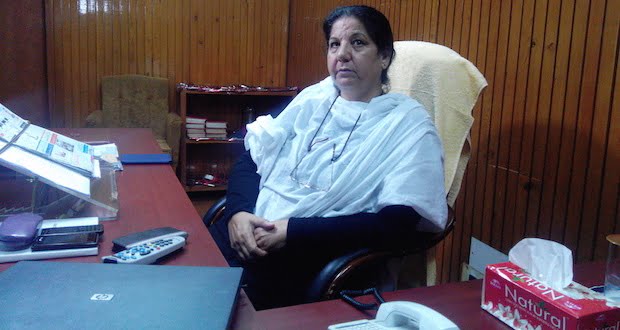 According to a report published in September 2021 by NCRB, gender-based violence in the Valley has seen a massive uprise in the last few years. In comparison to 2020, gender-based violence has increased by 15 per cent in the year 2021 in the Valley. In the year 2021, 3405 cases of crime against women were recorded while 3,3937 were recorded in 2020.
"I think there is an increase in cases and there is no respite or redressal of the women's grievances as no commission exists," Mahjoor told FII.
Mahjoor said women do not prefer to go to the police station to lodge FIR due to stigma and lack of confidence in the police. "Because of conflict and security presence, women suffer too much and are bearing the brunt for three decades. They are losing tolerance and have no one to confide in as they used to come to the commission earlier," adds Mahjoor.
An alarming rise in rape cases of minor girls has been witnessed in the last few years, only in the year 2022, four such cases were reported where the minor victims have been impregnated by the culprit.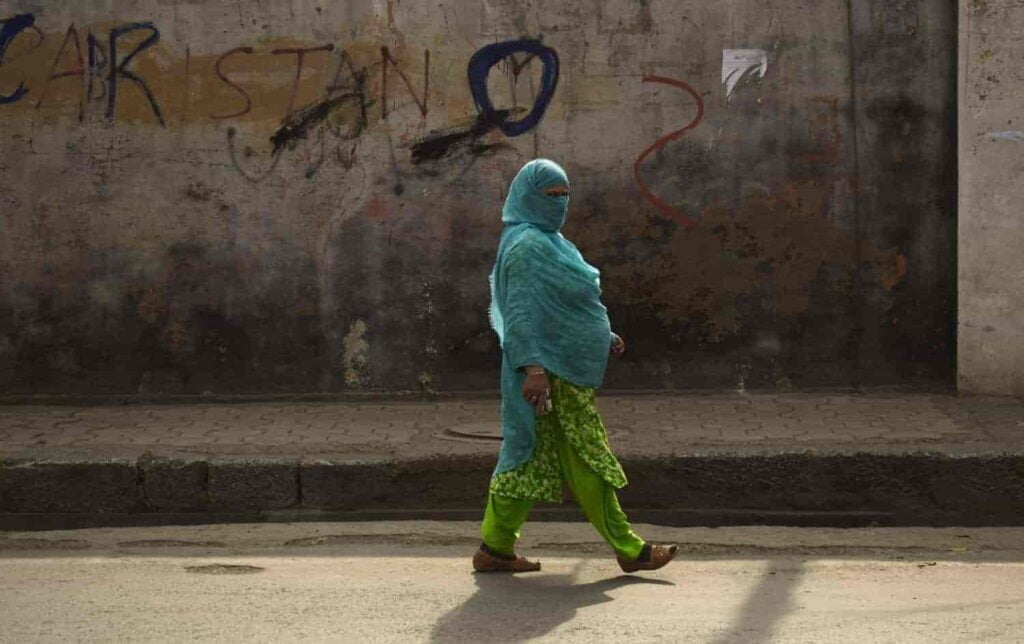 The report released by The National Family Health Survey (NFHS) conducted by the Union Ministry of Health in 2020 reveals that 9.6% of women under the age group of 18-49 experienced domestic violence in 2019-20.
It reveals that five years before conducting the survey, 9.4 per cent of women were subjected to domestic violence in the Valley. Domestic abuse and sexual harassment are more widespread in rural areas of Jammu and Kashmir as compared to urban areas.
Most of the cases were domestic violence cases and harassment in educational institutions. I used to get 8-10 cases daily, 80 per cent were domestic violence.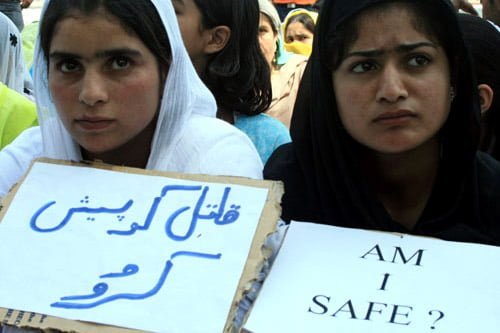 "I resolved more than ten thousand cases that were registered during 2013- 2018. There were thousands of cases where women wanted my intervention without registering it or getting the police involved. I did accordingly and most marriages were saved. Rape and molestation cases were there from a few areas.", Mahjoor said.
According to the figures released by a police helpline centre in Srinagar, there has been an upward trend in distress calls from women facing domestic violence.
Also Read: 'Eve Teasing' In Kashmir: Why Brush Gendered Abuse Under The Rug?
Sobia*, a student of MBA in Srinagar said that these incidents are threats to girls and girls think a thousand times before trusting anyone.
"Administration should take strict action against these people and should establish some women's counselling cells. Our parents are always scared about whether we are safe or not. They keep calling us after every five minutes and the incidents happening nowadays have scared them."  Sobia told FII.
In 2019, the helpline received 55 calls, but in 2020, 177 calls came through. However, those numbers have increased further over the last three months, with over 120 distress calls made by women seeking help during this time.
The NFHS further revealed that 352 rape cases were registered in J&K in 2014 and the numbers dropped to 312, 263, and 314 in 2015, 2016, and 2017 respectively before rising again to 359 in 2018. Until March 2019, 1046 rape cases were under trial, of which 831 are pending since 2014 and 820 of these cases are under trial including the victims who are minors.
"Girls are scared to go out of their homes to college schools, and other places. We have to stand against it, it is the responsibility of every citizen of Kashmir to educate their kids on what is wrong and what is right", Sobia told FII.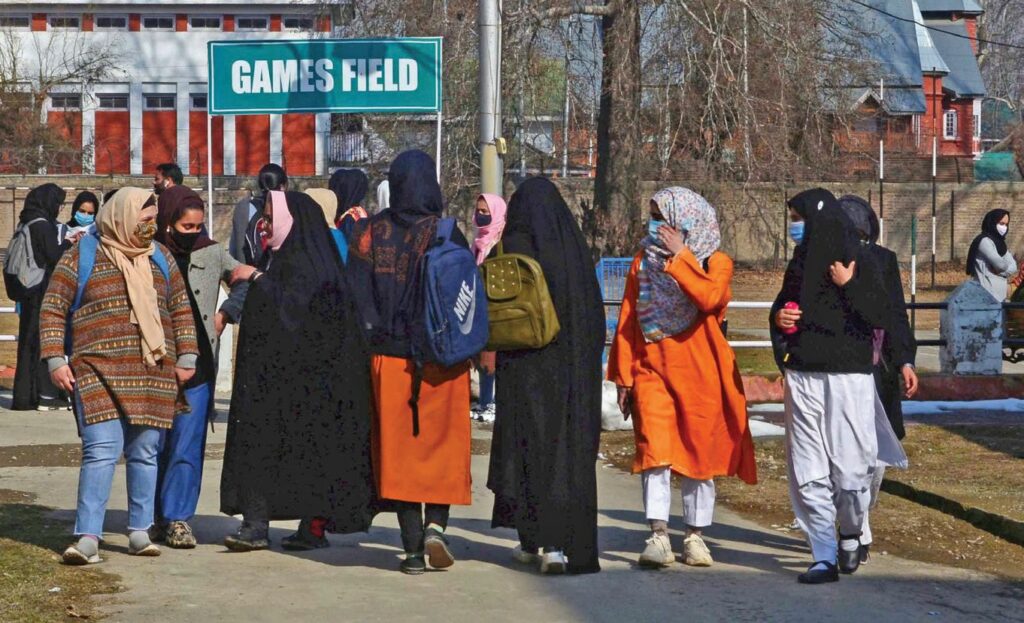 "It is not that we will have to educate the boys only; rather we should educate the whole society by organising awareness camps and educating in schools, colleges, and in homes also", further adding that religious scholars should also teach the society by delivering sermons about the issues.
Among the harassment with girls/women eve teasing is the most common in Kashmir.
"I am myself a victim of harassment and I can share because I think I have to be vocal, if I will be vocal maybe some other girl will get the courage and report these things". Said Sobia
"I was going to school when two boys on scooty began surrounding me. While I didn't react to their nasty things and walked ahead, they gave a pat on my hip and I was thinking as to what is happening and I screamed but no one on the road came for help."
Sobia told her mother about the incident but she told her to keep quiet for the sake of the honour of the family.
Also Read: An Enduring Conflict, The Homeless And Women In Kashmir
Tabu* pursuing a Master's in Rural Development recalls how she had to act like a mute spectator when at her tuition in 11th grade when a teacher molested a girl and asked her to keep quiet and forgive.
"It's been almost six years but the incident hasn't left my mind. I remember when I entered the tuition centre I saw my teacher molesting my classmate and when he saw me he fled from the spot and later told me to not tell anyone and forgive him, was it worth forgiving? At that time I couldn't figure it out.", Tabu told FII.
"I told the girl to file a complaint and tried hard to convince her but she refused and told me not to tell anyone as it will ruin her life forever." she added that this incident hadn't left her mind and had left a scar on her life," she adds.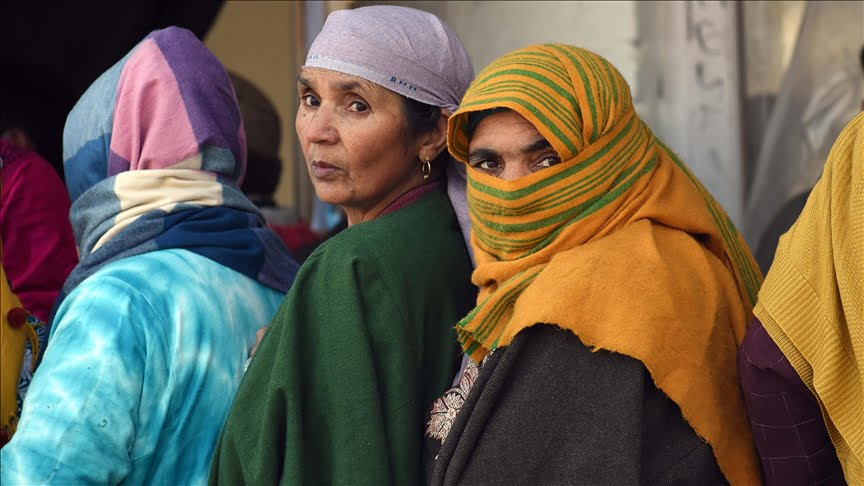 The NFHS 2021 report showed that 11 per cent of married women in Jammu and Kashmir had experienced physical or sexual violence, with the husband being the typical perpetrator. The 2015-16 report and the 2005-06 report showed the percentage to be 12 per cent and 13 per cent respectively. Eight cases of alleged murder by in-laws were reported in Kashmir Valley in 2022.
The NCRB report reveals that in 2021, there were 1851 cases of assaults on women to outrage their modesty and  315 cases of rape and 1,414 cases of attempts to rape were reported. The report says that 91.4 per cent of the accused involved in rape were known to the victim.
---
*names are changed.