When a book shatters records and success flows in, the author becomes the very protagonist they write about. Headlines are swarmed, the celebration is bestowed, and pictures are embossed onto glossy pages — and rightfully so. While that success is vehemently justified, there are a set of hands that stay clandestine, behind the scenes — the ones who curate and bring these stories to us.
The publishing industry is led by women and yet those who find these stories, work over these books that later turn best sellers, and develop the author's profile by working closely on manuscripts and the writing process — remain at the fringes.
Feminism in India spoke with the industry's trailblazers who work closely behind the scenes to bring out the best work in literature — the three undeterred vertical heads at India's leading publishing house, Penguin Random House India; Milee Ashwarya, who heads Adult Publishing with authors like Karan Johar and Novoneel Chakraborty in her kitty, Sohini Mitra who spearheads Children and Young Adult's list and is responsible for bringing stories by the likes of Sudha Murthy and Ruskin Bond to our bookshelves and Vaishali Mathur, who oversees the Indian Languages Division at Penguin India with authors like Durjoy Datta and Sadhguru in her kitty, to understand industry insights, stories for women by women, and how these inimitable forces have been carrying publishing on their shoulders since decades.
Milee Ashwarya
FII: How is it working in publishing and what's the most rewarding aspect of it?
Milee: Working in publishing is a culmination of things, but to sum it up, it's a lifestyle — and the most rewarding part — it's a very close-knit group. We're here because we all share an ardent admiration for books. Every single aspect beginning from selecting stories to turning manuscripts into books, and then managing their sales and marketing — working in this industry is gratifying in more ways than one.
FII: What do you look for when you decide to give a story a mansion to reside in?
Milee: My focus has been on championing stellar voices in fiction and non-fiction while publishing a range of bestsellers across segments. While reading a manuscript, if I'm taken away from this world and forget where I currently am — that's a good sign for me — something that gives me goosebumps. I also check for untapped areas when looking for stories and how much of an audience a book can find.
FII: What's your take on women in writing? Is it different from how women authors across India tell their stories?
Milee: Well, I certainly think that publishing as an industry, at least in India, has adequate women stakeholders. We can obviously do better and the landscape of women writers in our country is constantly evolving. We're seeing more writing by women for women, and we're forecasting more influx of these stories. More women are willing to share their stories from the remotest corners of India, and their unapologetic ways of weaving certain tales are gaining momentum.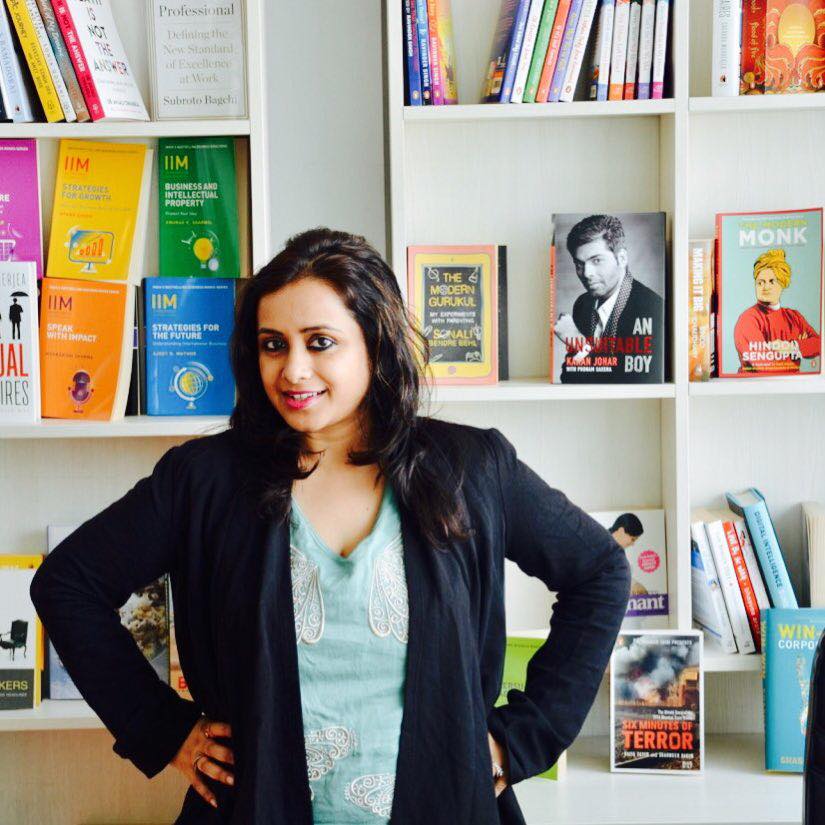 The complexity, the morally grey attributes, and the layers the characters of women writers create has their own unique narrative. Especially around India, we see so many stories of women which aren't contemporarily represented in the media — and in these tales, women take the centre stage and state stories in ways they deem fit — with experiences deeply personal to them. It's so crucial to tell these stories and the way they do so is inadvertently refreshing.
FII: What are the nuances of women in writing?
Milee: What women go through, only women go through. So it's natural that when they write, they at times represent issues in ways others cannot comprehend. Tale Geetanjali Sree's Tomb Of Sand, for instance. How a woman's point of view is described in the novel, is simply sublime.
Also Read: 'Falling In Love Is Probably Always Teenage In Ways': Anjali Joseph, Author Of 'Keeping in Touch'
Sohini Mitra
FII: Do you think there's a difference in how we perceive children's literature vs how we perceive adult literature?
Sohini: Yes, there is. This is the new generation of readers we're catering to, and we're literally building readers — therefore there's a huge responsibility on our shoulders.
While catering to this market it's crucial to understand that we're targeting parents as well. You are not just wooing the child, but also the parents and I think that's a huge responsibility. It's really challenging because you're trying to tell them that amongst all the wonderful books out there, they should give local and homegrown authors a chance. Because that's what we do. We really built a diverse list of homegrown talent and there is no dearth.
FII: Do you have a more sensitive bias while dealing with issues like mental health, divorce, Etc, when working with children's literature?
Sohini: We definitely do. We're introducing them to ideas, issues, to really different themes and topics. These books become conversation starters. The book becomes the medium by which you gently segway them into the conversation around crucial issues. It is an age group that gets influenced really easily and you don't want them to get biased really easily. We have to tell them that things can co-exist.
You don't want to show that the child is perfect in all senses. You don't want to say that there's not only one particular skin shade that's represented. You also take care of the way you create art and weave characters that represent a myriad of children who feel seen.
And you have to take care not only of the content side of things but also the visual side of things. You don't want to show that it's only the mother who is responsible for serving the food and doing household chores and you want to normalise that it's a shared responsibility.
Kids are mature today, they want to read more advanced stories, and we do that but of course, we're mindful in terms of how we do that.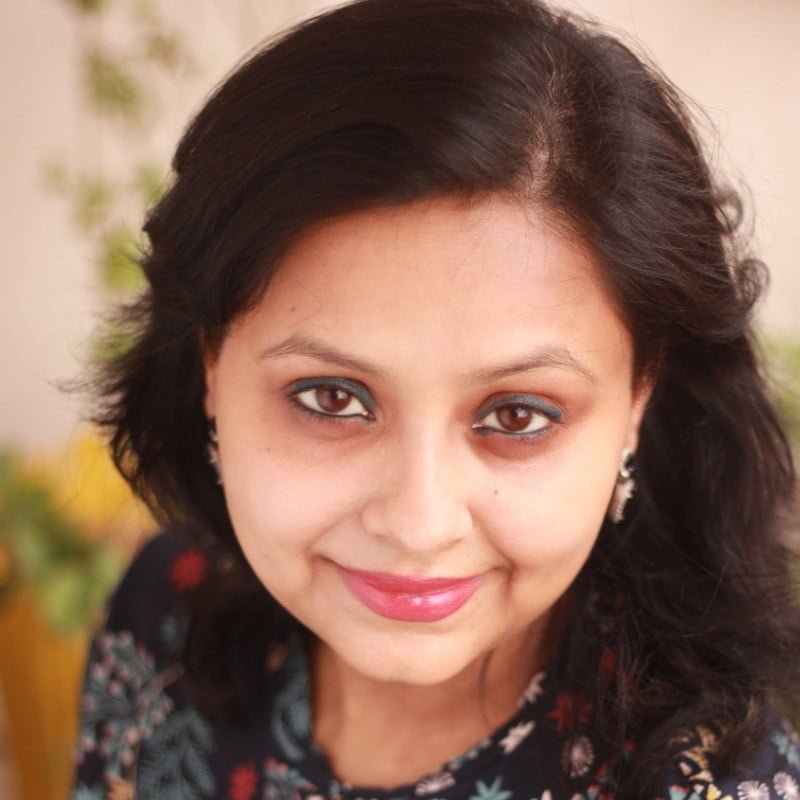 FII: In terms of Children's Literature, do you think there's a difference when it's written by a woman vs when written by a man?
Sohini: Not really, I'd say. Though the children publishing industry in India is majorly dominated by women. But then, the sensitivity with which male writers tackle certain issues has also been sublime.
We have authors like Ranjit Lal who wrote Faces in the Water which tackles the issue of female foeticide, and he did it when it wasn't that mainstream to talk about it. It also received the Laadli Media gender Sensitivity award and he did it so fearlessly. This is just one example, but we have tremendous books written by men as well that portray ailments women go through empathetically.
Also Read: 'Desperately Seeking Shah Rukh' Author Shrayana Bhattacharya On Little Acts Of Feminist Rebellion, The Superstar & Much More
FII: Is your involvement with the stories different from seasoned writers like Ruskin Bond, different compared to someone new to the writing world?
Sohini: Not really. For us, each book is like a baby. You have a certain gestation period. Each book takes around six-seven months to develop and we take great pride in the fact that everything about publishing is collaborative in nature — be it the editors, illustrators or anyone else.
Coming to new writers, the process at times might take a little longer but from what we've been seeing in the past couple of years, even the works of new authors do not require a lot of editorial input. And at times, even a seasoned writer's work may require more editorial input.
FII: How do you think that the essence of feminism and equality is subliminally narrated with children's stories?
Sohini: Most books today are trying to do that. They have feisty protagonist characters who are fighting for their place in the world. The character becomes the voice of today's contemporary times. We have tremendous protagonists who are representative of how we want women in India to be.
Also Read: FII Interviews: Kiran Manral, Author Of 'Rising: 30 Women Who Changed India'
Vaishali Mathur
FII: Is working with translated works, and native Indian languages any different from working with books conventionally in the English language?
Vaishali: The basic process stays the same. When English has been rightly translated into Hindi or any other native language, for instance, we ensure that reading feels cohesive. Inevitably, there's a stronger proofread to ensure the book is conveying what the original language was conveying but with equal efficacy. At times, it may be challenging, but otherworldly rewarding.
FII: When stories are conventionally written in a native language, be it Hindi, or Tamil for instance, is the complexity of characters any different?
Vaishali: Yes, it's very different. We deal with a lot of stories that have been written in Marathi, Tamil, and Urdu, and I think Indian languages are very open in nature. There is freedom and force to descriptive prose and eccentric expression when written in vernacular languages. There is a substantial difference and the more I read the language the more I realise how uninhibited the native text really is.
FII: What is your story acquisition process like and how do you proceed with languages you aren't familiar with?
Vaishali: You get the manuscripts vetted by people who are oracles in what they do. They help in understanding the socio-cultural aspect of the writing along with the linguistics.
Also Read: FII Interviews: Naheed Phiroze Patel, Author Of A Mirror Made of Rain
FII: Have you observed any difference between native readers and English readers?
Vaishali: The Hindi reader is way more critical than an English one that's for sure. The concoction of feedback, letters, and opinions on characters and tales from readers who read stories in native languages is to a much greater extent. In the remotest corners of India, with the help of translations, readers can enjoy a plethora of stories in languages they cherish, and we're delighted we do that for them.
FII: In native languages do women have more authority to tell their stories?
Vaishali: Women writing in Hindi, Urdu and other Indian languages have always been vast and prolific. But I still think women do not get as much importance as men do. In non-fiction titles especially, when a work has been written by a man — they are accepted as an authority almost instantly, but for women that process takes time.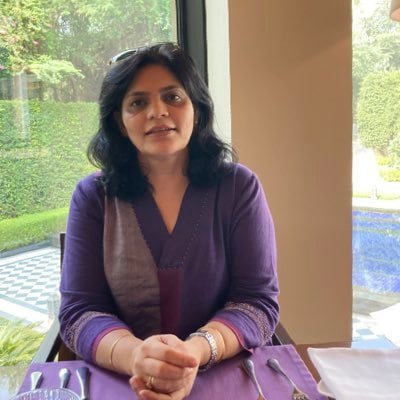 Also, at times people slot women into genres. I feel native languages give women more liberation to explore themselves more with the stories they tell. But of course, we have exceptions. Romila Thapar has been writing on History for so long but she is as good as any of her male counterparts.
To answer your question, yes in native languages, a woman storyteller who might not be well versed in English as a language tells the tale with her own discourse and that's liberating.
FII: Is publishing a safe space for women to tell their stories in India today?
Vaishali: See editorially it's a safe zone for women because in publishing we have more women than men. However, there's this notion that these job roles are more suited towards women. But we're all about shattering them.
A long stream of women hegemonising the publishing industry paves way for the marginalised to narrate their own tales, making way for stories for women by women. It also ensnares sensitivity as a must-have attribute in all humans irrespective of gender. In a country where conversations around equality, sexuality and marginalisation still require immense tangible actions — these women ensure that words stay weapons while we fight our socio-political battles.
---