The #MeToo movement has been instrumental in encouraging and supporting sexual abuse survivors in coming forward and revealing their experiences, be they recent or from years ago. One such case has been recently spotlighted, first surfacing as an anonymous confession on the Women of the Wild's Instagram handle. This accusation was against Shailendra Singh, a top wildlife conservationist and the director of the Turtle Survival Alliance India (TSA India), a non-profit that works to conserve and protect wild tortoises and freshwater turtles under the Wildlife Conservation Society.
After this revelation, multiple other accounts came up, 3 of which were not anonymous. All these accounts detail a toxic and misogynistic environment, with details of sexual abuse while working with Singh.
#MeToo movement against Shailendra Singh
The reports on abuse and misconduct by Singh date back at least 10 years. And these are mainly from women in jobs related to conservation & wildlife work in remote settings where access to basic amenities is limited. Further, when there is access, it is usually in the favour of the male professionals, for eg, access to and availability of bathrooms. This is the first time that accusations have been made against wildlife professionals, and they're all against one person—Singh, who is a prominent conservationist and who won the Behler Turtle Conservation Award in 2021 — considered the "Nobel Prize" of turtle conservation and biology.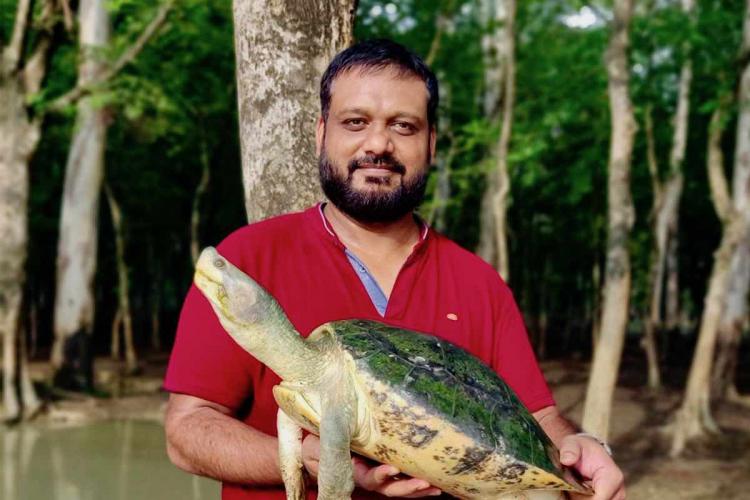 According to the Newsminute, 3 people have detailed Shailendra Singh's conduct towards them. They have asked to remain anonymous. The first person, A, said, "It has been 8 years since I quit TSA, but the director's abuse has haunted me every day. Shailendra Singh asked me to relocate to Lucknow. I was invited to spend the night at his house. After dinner, we put a mattress on the floor in the hall for me and he was to sleep in his room. But he slept in the hall instead… I wasn't sure what to do, and I realise now that I was frozen," she said. Shailendra Singh then touched her inappropriately and forced her to do the same. "I shut down after that," she said to the Newsminute.
Also Read: Kalakshetra Row And The #MeToo Movement In Performing Arts
Her story was corroborated by Shashwat Sirsi, a former employee of TSA (India), who also mentioned that she had to struggle to get a job in the conservation sector, after which she quit and joined the corporate sector. In the corporate sector, when she required corporate verification for a job, Singh accused her of falsifying her documents.
The second person, B, also details her accounts and Singh's misconduct. According to the Newsminute, the organisation provided living arrangements at their office for some employees, and on one occasion when she was alone in these quarters because other employees were travelling, Shailendra Singh invited her to his home. "This was my first time living out of my city and I wasn't comfortable staying at the office all by myself," she said, "Shailendra Singh offered that I could spend the night in his place as he had an extra room. He also had a 16-17 year domestic worker living with him." Believing it would be safe to accept the invitation since there was another person in the house, she had agreed.
"Once I went to his place, I went to the [guest] room," she had said, but soon Shailendra Singh asked her to come into his bedroom to discuss work. He then asked her to sleep in the same room, and as a junior employee in the organisation, she had been afraid to refuse. In the night, Shailendra Singh allegedly molested her. "As I was falling asleep, he put his hand around me. I was startled and told him firmly that I was not comfortable with this. He tightened his grip around me and said, "now?" I told him again to remove his hand, when he did. But he spent the rest of the night next to me" she said.
Measures and actions that have been taken
According to the Hindustan Times, "Three days later on March 19, TSA's chair of equity, diversity and inclusion, Heather Barrett finally responded: 'We take this very seriously. We understand that there is a current investigation in India, compliant with Indian laws, and we await the results and will be prepared to take appropriate action.' It is not clear which of the complaints is under investigation."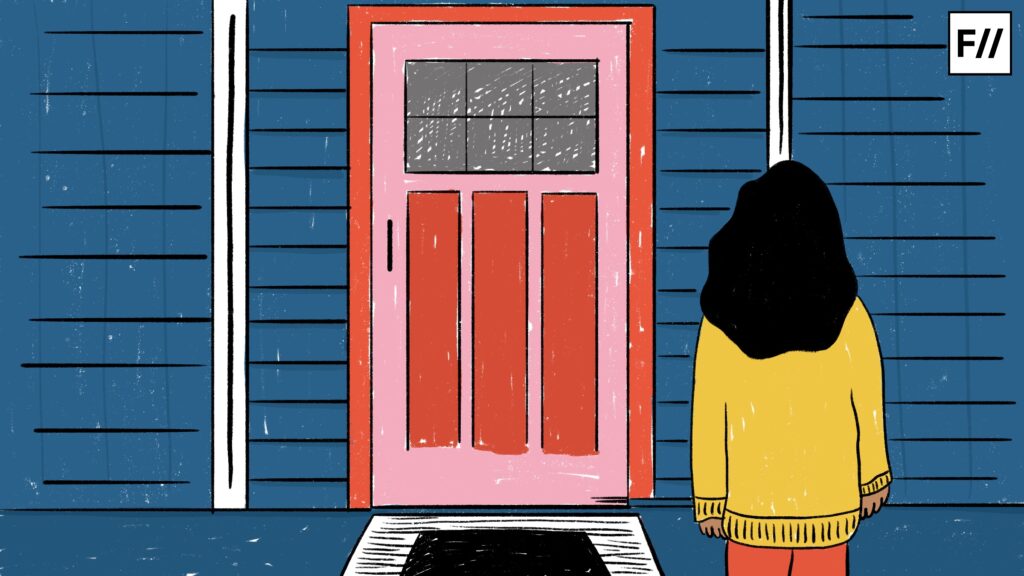 Following this, Shailendra Singh's position was terminated by the TSA; it announced a change in leadership. According to Scroll, the organisation had not received any written comments but had taken 'suo moto' cognizance of the allegations made on social media. However, according to The NewsMinute, the Wildlife Conservation Society, the body under which the TSA functions, knew about the allegations against Shailendra Singh since 2020, but did not act until the media frenzy.
What is happening to women in conservation?
For women in conservation, the news doesn't come as a surprise as the profession is heavily male-dominated and sexist. When women travel to remote areas, they have to make do with limited facilities and have to share a space that is dominated by men. In a Bollywood film called Sherni (dir. Amit Masurkar), we see Vidya Balan's character, who's a wildlife officer, go through a similar predicament and culture of casual sexism when she's the only woman in a male-dominated space.
Also Read: As #MeToo Kerala Blazes On, Vijay Babu Becomes The Caricature For Self-Victimising Predators
This is actually an alarming situation for women working in this sector. As Scroll reports that "If larger organisations like the Wildlife Conservation Society, which have internal complaint committees, fall short on creating a safe space for their women employees, smaller organisations tend to lack even basic redressal mechanisms".
---