Gujjar community, generally resides in rural areas, far from towns and cities, with little access to necessities like electricity, clean water, health care facilities and even basic amenities. They do not have the privilege of education, and the community frequently places little value on it. In addition, Gujjar women experience double marginalisation and prejudice because of their gender and tribal status.
Access to education and empowerment is one of the major problems Gujjar women experience. Most Gujjar women remain uneducated and unemployed in their lives. These women are expected to fulfil conventional gender roles, such as staying at home and doing home chores, and taking care of the family because they are considered inferior to men.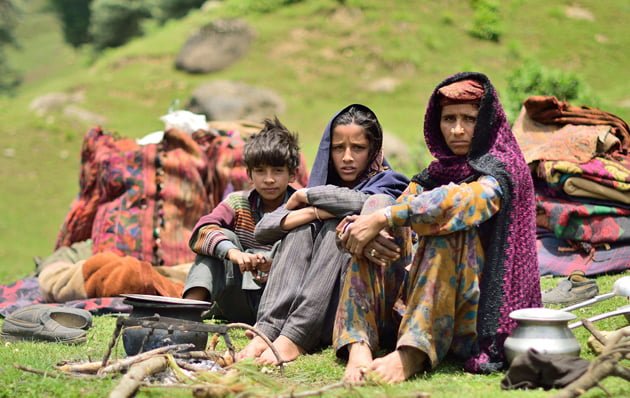 Even if these women express a desire to pursue education, they are married at a young age and denied any opportunity to exercise their agency. The locals consider raising a family, getting married, and having children to be their main responsibilities. For many years, the Gujjar women have fought against this prejudice and exclusion. They understand that education is a potent tool that can empower them and help them escape the cycle of oppression and poverty. Although it has not been an easy trip, still many Gujjar women have defied expectations and taken the initiative to further their education.
When it comes to education, Gujjar women encounter numerous obstacles. The dearth of resources and infrastructure in their isolated settlements is one of the main challenges. The majority of their schools are far from their houses, and transportation is also a significant problem.
Also Read: The Tale Of Zuni Gujjari And The Women's Militia Of Kashmir
Many families think that sending their daughters to school is a waste of money because their main responsibility is to get married and have kids.
In contrast to the state's general literacy rate of 68.7 per cent, only 22 per cent of Gujjar women are literate, according to a report by the Jammu and Kashmir State Commission for Women. The same study also found that Gujjar women have a number of obstacles to education, such as early marriages, cultural constraints, and poverty.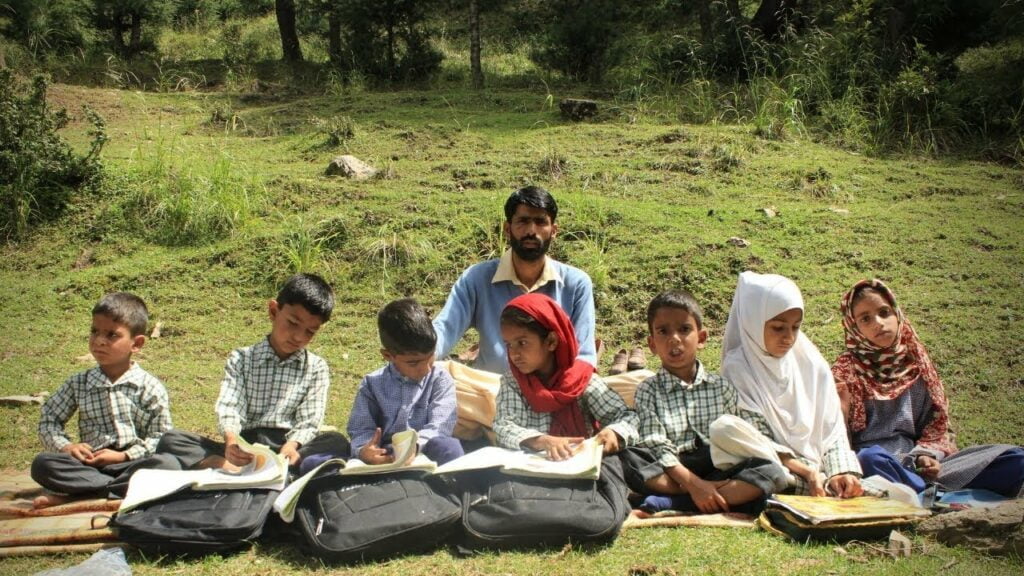 Out of 1,000 nomad homes of the Gujjar tribe that were assessed in the districts of Poonch, Rajouri, Baramulla, and Kupwara, 89 per cent of the Gujjar women between the ages of 10 and 65 were illiterate, according to Dr Javaid Rahi, the Foundation's National Secretary. Tribal girls were unable to enrol in schools due to their acute poverty, early marriages, and superstitions. Even those females who enrol in primary school have to discontinue their studies at various stages for various familial or financial reasons.
If data is compared the educational status of male and female tribal members of J&K from 2001 to 2011 with that of male and female tribal members nationwide, we will discover that these numbers are similarly insufficient.
Several Gujjar women have overcome these obstacles to pursue an education and become self-sufficient. Self-help groups have been established, and they have taken steps to educate both their community and themselves. These women have defied gender norms and risen to positions of leadership in their local communities.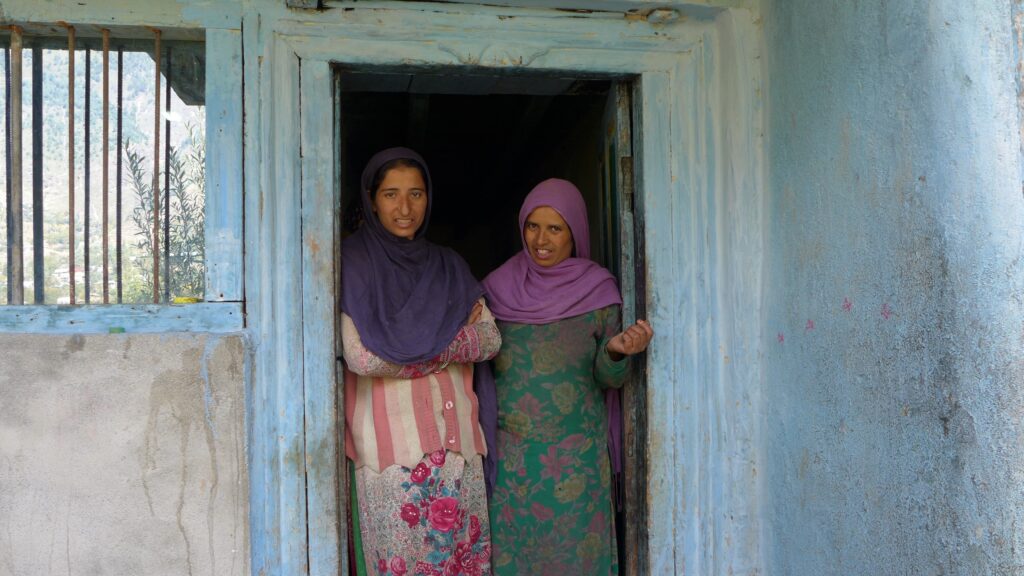 "Education is the key to breaking the cycle of poverty and discrimination that has afflicted our community for decades," Rafeeqa Begum, told FII. "We have been working for years to get access to education, but the lack of resources and societal standards have been holding us back," adds Khalada Bano, while emphasising the importance of women's empowerment, she further states, "empowered women can bring positive change in their communities, and we need to work towards creating more opportunities for them."
The government and non-governmental groups have taken steps to give Gujjar women access to better educational resources since they are aware of their problems. In order to equip Gujjar women with education, some Charities have established schools and training facilities in rural areas. The government has also started programmes to offer financial aid and scholarships to encourage Gujjar women to pursue higher education.
Shah Mohd Chowdhary, the chairman of the Gurjar Desh Charitable Trust and a member of the Gujjar community in Jammu and Kashmir, told FII, "Gujjar women of J&K are in the lowest group in terms of different social and economic status indices."
Also Read: Kashmiri Women Grappling With The Surge Of Gender-Based Violence And Absence Of Accountability
"They devoted a lot of time to caring for their homes and pets, yet most of the time their efforts went unappreciated. The urgent need is to guarantee proper education for children of this nomadic community in order to strengthen the capacity of the younger generation to make decisions by providing appropriate platforms, so that these children are never deprived of the light of education, which is currently a top requirement to contribute socially, economically, culturally, and most importantly, to maintaining the integrity and sovereignty of the country.", Shah Mohd, added.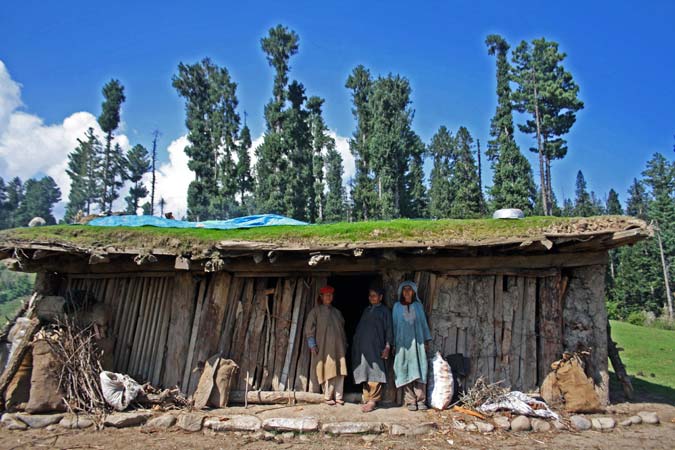 Department of Economics, GDC Sidhra, Assistant Professor Mussarat Chowdhary who is also a Gujjar woman, stated that it is "vital to ensuring Gujjar women's full engagement in all aspects of society, including their access to power and participation in decision-making, both of which are essential for the realisation of equality. To better their educational situation, the government should take the required steps to create schools in the inhospitable tribal areas."
With their abilities and knowledge, a number of women from the community have already proven their mettle in various fields and have emerged as community role models. Yet, there are still thousands of Gujjar-Bakkarwal women who lack access to education and are unaware of their obligations, which has a negative impact on their growth.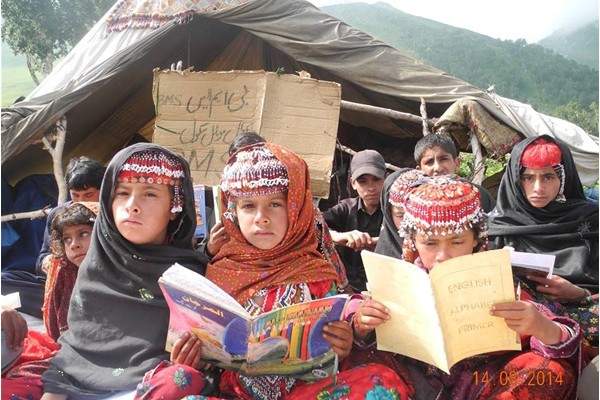 Nonetheless, there are still many Gujjar-Bakkarwal women, numbering in the thousands, who lack access to education and are unaware of their rights and obligations, which has a negative impact on their development as well as their ignorance in this highly competitive period of science and technology. It's time to switch out their work of grazing sheep and goats for books and pens, and if feasible, laptops, so they may contribute to their society and country.
Also Read: Meet The New Vastas: Kashmiri Women Breaking The Gender Disparity In The Wazwan Industry
The community, government, and NGOs are working to close the gap and give these women the resources they need to become self-sufficient and end the cycle of oppression and poverty. To guarantee that Gujjar women have access to education and can contribute to the growth of their community and country, it is imperative that these efforts continue.
---