Trigger Warning: Mention of sexual abuse
The president of the Wrestling Federation of India, Brij Bhusan Singh is confronted with several wrestlers including national-level players and Olympic medal winners protesting against him. Seven players have lodged a complaint against coaches alleging sexual harassment by Wrestling Federation President Brij Bhusan Singh.
According to officials, the minor girl is currently under the protection of district police and two FIRs have been lodged against the president. Vinesh Phogat one of the star wrestlers in Indian sports took to the Wrestling Federation of India accusing Brij Bhusan Singh of sexually exploiting female wrestlers for years.
Also Read: On Ground From Jantar Mantar: Indian Wrestlers Unite Against Sexual Harassment By Federation, Demand Justice
Phogat immediately demanded an FIR to be filed against Bhusan Singh who is also the sitting BJP MP from Kaisergang in Uttar Pradesh. Bhusan Singh rejected all the chargers claimed by the Wrestler who started protesting against WFI in Delhi's Jantar Mantar.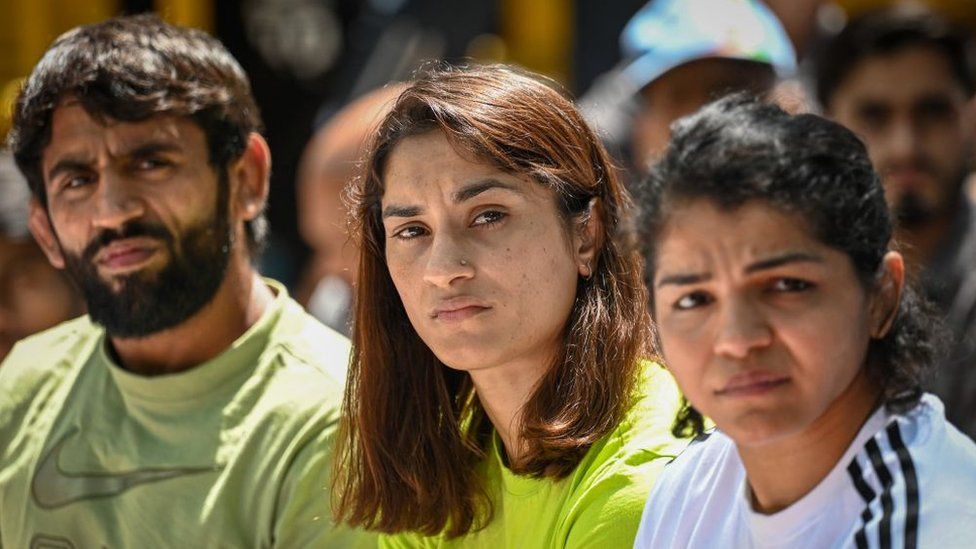 The allegations highlight and reinstate how male coaches and officials dominate and abuse their power over female athletes. This leads to reinstating the belief of sports being heavily overpowered by men leading to negligence towards the presence of women. One of the other requirements is also women's representation in decision-making and policy-making positions.
How often do we see a woman in a higher position, in a post with decision-making power to bring an inclusive system of change? It also requires a commitment to challenging and changing harmful gender stereotypes and norms that limit opportunities for women and reinforce male dominance in the field.
Public debate on the prevalence of sexual harassment
The case of Brij Bhusan Sharan Singh has sparked a public debate about the prevalence of sexual harassment and assault in sports in India, and the need for stronger measures to prevent and address such incidents.
A report by The Scroll in 2018, addresses Metoo being unable to reach the discourse of Indian sports because of pressure from higher authority leading to under or no reporting. According to the law, most of the federations should have an internal complaints committee but the mandate lacks constructive structures which address accountability.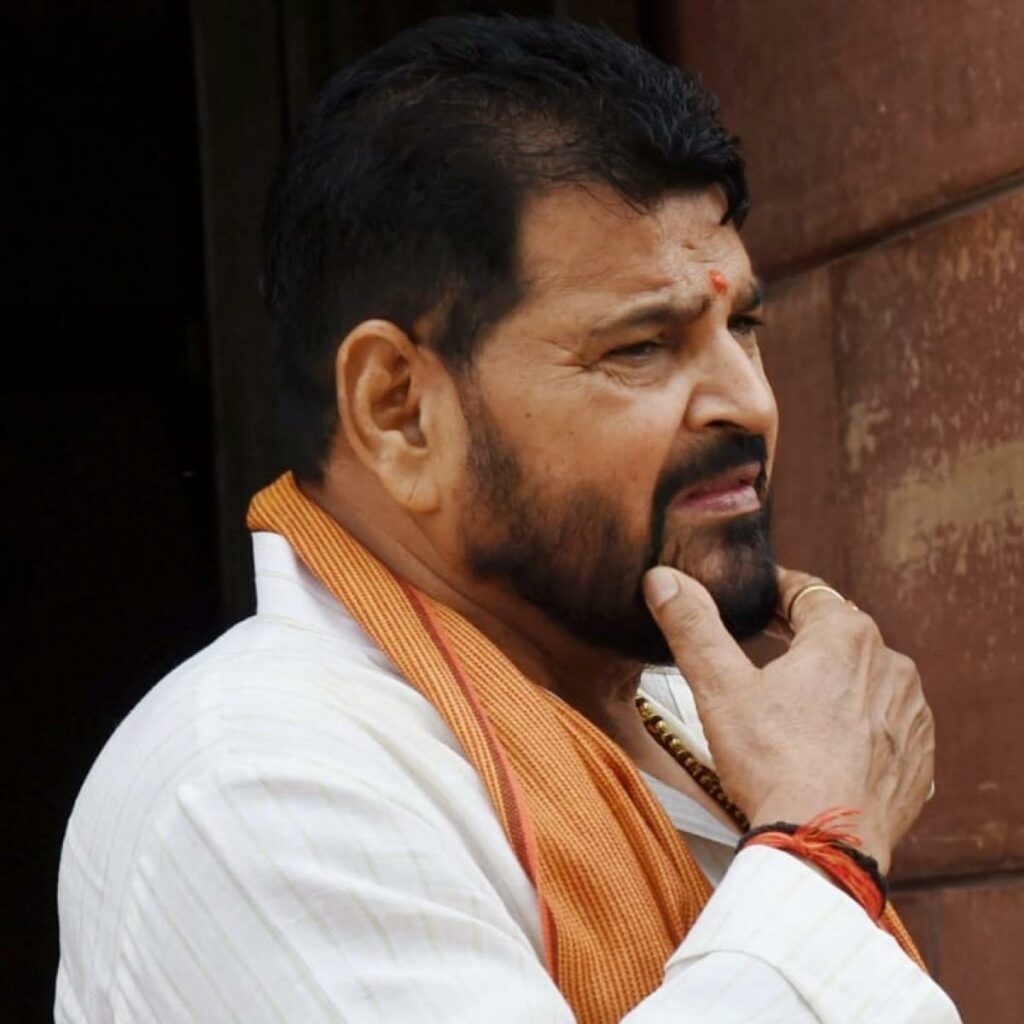 From a feminist perspective, the allegations against Singh represent a larger pattern of gender-based violence and discrimination in sports, which has long been a male-dominated field where women athletes have often been marginalised and excluded. Women athletes in India face multiple barriers to participation and success, including lack of access to resources and facilities, discrimination and bias from coaches and officials, and pervasive gender stereotypes and norms that reinforce traditional gender roles and limit opportunities for women.
The payment structure for both women and men has also been a topic of discussion and long debates. Despite similar levels of success, women are paid comparatively less. The existing pay gap is attributed towards multiple factors such as differences in viewership, sponsorship and media coverage. The BCCI's decision to bring woman cricketers' match fees to par with men's cricket team has been lauded and appreciated by the cricketing fraternity however, there is still a lot to cut corners.
With this decision, the match fees will go massively high with ODI appearance fetching, Rs 6 lakh, six times the existing structure. Interestingly, this cannot be only discussed or spoken from the lens of payment structure but also from the purview of a patriarchal system of domination.
Societal norms and their disallowance for participation in sports
Speaking of which, the discrimination and societal norms don't allow active participation from the transgender community which excludes them from basic rights.
Dutee Chand, in the under-18 category of the 100-meter championship, was barred from competing in the woman's section. She had a condition of hyperandrogenism for which her body produces natural levels of testosterone high enough for them to place her in the male range in track and field.
This also reiterates the rigid failure of our system to bring inclusive sources of the process for people coming from different diverse and plural attitudes.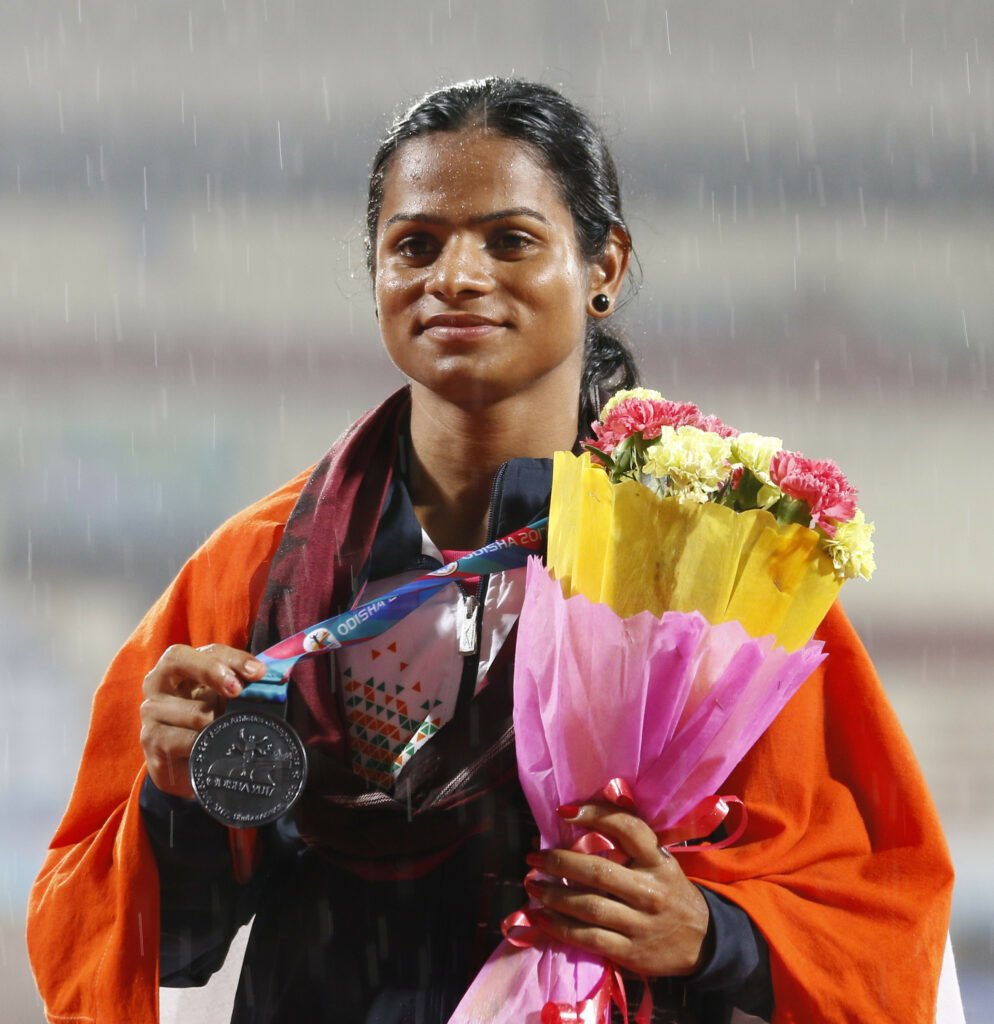 This also includes skewed policies which take away the rights of individuals based on race, caste, class and gender, sports do need to rethink and acquire policies which allow accommodation of the majority in their professional and personal interest.
The vertical change of the muscular system also requires changes in the basic level understanding of the existing stereotypes, breaking the norms step by step and taking up gender-based discrimination and harassment cases with more nuances and affirmation.
Most of the time, underreporting also causes a lot of such cases to fall behind the page.
The sexualisation of women athletes is often subjected to sexualisation and objectification in sports sometimes with their bodies, appearance or both. This reinforces harmful stereotypes and norms that positions women as materialistic need other than an individual with desire, needs and requirement in a social form.
Also Read: Hypermasculinity And Gender-Based Violence In Sports
To address these issues there needs to be an inclusive effort to challenge gender inequalities and biases in sports creating an inclusive and equitable environment for all athletes. Creating a space, and summoning biases and policies in smaller pockets of the country is equally needed to supplement the drive towards equal distribution of power.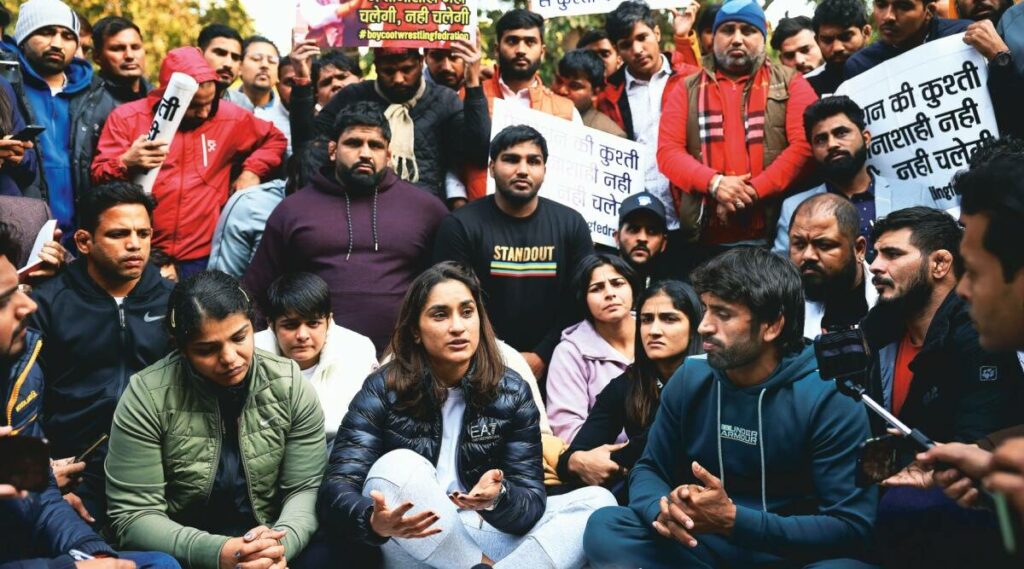 The case of Singh is particularly concerning because it involves a coach who holds significant power and authority over his female athletes and allegedly abused that power by engaging in sexual harassment and assault. This type of behaviour is not only unethical and immoral, but it also creates an environment of fear and intimidation that can have a lasting impact on the mental health and well-being of female athletes.
Moreover, the fact that Singh was able to continue as the president despite multiple allegations of sexual harassment is indicative of a larger problem with the way that sexual harassment and assault are often dealt with in Indian sports.
Sexual misconduct reportings are often swept under the rug
Too often, allegations of sexual misconduct are swept under the rug or ignored altogether, with little or no consequences for the perpetrators.
This sends a message to women athletes that their safety and well-being are not a priority, and that they are expected to tolerate and accept sexual harassment and assault as a part of their job. It also reinforces the idea that men in positions of power are entitled to use that power to harass and abuse women, with no accountability or consequences.
To address these issues, several steps need to be taken. First and foremost, there needs to be greater awareness and education around sexual harassment and assault in sports, and a commitment to creating a safe and supportive environment for women athletes. This includes providing resources and training for coaches and officials on how to recognise and prevent sexual harassment and assault, as well as implementing stronger policies and procedures for reporting and addressing incidents of misconduct.
Additionally, there needs to be greater representation and participation of women occupying different positions such as athletes, coaches and officials. This can help not only break the gender stereotype but also to understand the need of people coming from different spaces.
It is also essential to try seeking the need from the lens of caste, class, race and religion to point out the nature of the need and work on it on a larger scale with the help of different stakeholders.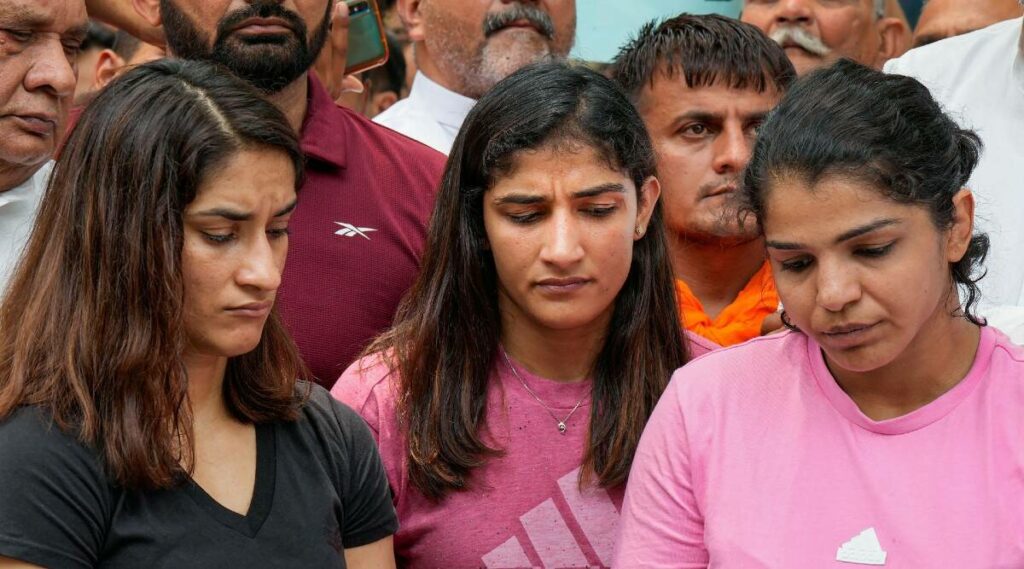 Finally, there should also be a need and urgency in protecting gender minorities with a larger expectancy of accountability and consequences for those who are engaged in sexual harassment and assault.
This means holding perpetrators accountable through legal and disciplinary action as well as providing support and resources for victims of harassment and assault.
The IPC criminalises any act of sexual harassment or assault, including eve-teasing, stalking, molestation, and rape. The punishment for sexual harassment can range from imprisonment for up to three years to life imprisonment, depending on the nature and severity of the offence. Though, the legal system also has linguistic ambiguity like deciding the severity of an offence.
Addressing issues of putting concerned and affirmative efforts to challenge and mitigate gender inequalities in sports requires creating an inclusive and equitable environment. These also include larger representation and participation of women in sports especially coming from marginalised spaces.
Legal limitations of sexual harassment protection
The Sexual Harassment of Women at Workplace Act, of 2013 protects women against sexual harassment at workplaces, both in the public and private sectors. The Act defines sexual harassment broadly and includes unwelcome physical contact, advances, sexually explicit remarks or gestures, and demands for sexual favours.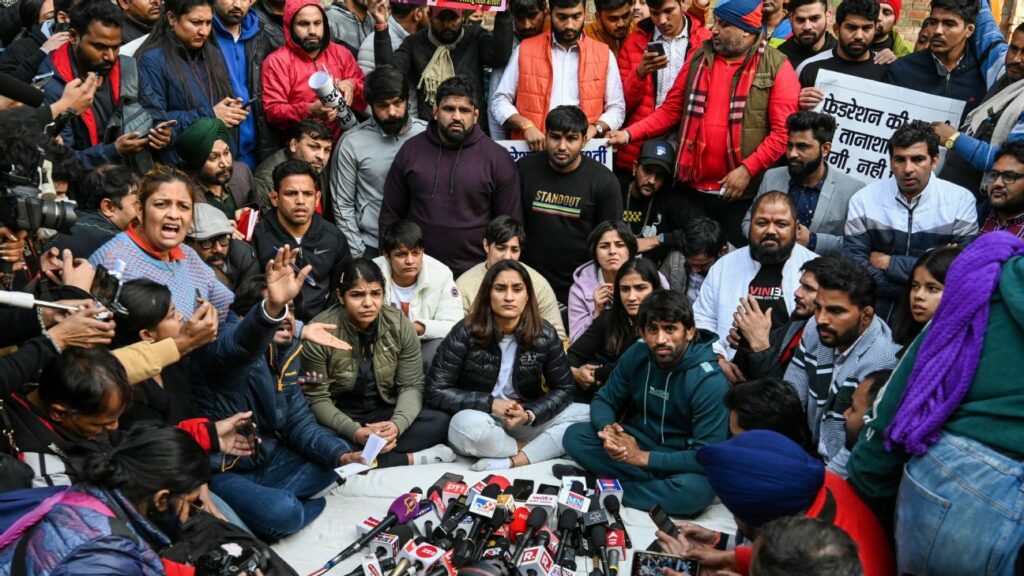 In addition to the above, the Indian Constitution guarantees women the right to live with dignity and respect. The Supreme Court of India has also recognised sexual harassment as a violation of the fundamental right to gender equality and the right to life and personal liberty.
Also Read: World Athletics Continues Bans On Transpeople: How Do Sports Decide Who Is A Woman?
In conclusion, the allegations against Brij Bhusan Saran Singh represent a larger pattern of gender-based violence and discrimination in sports, which needs to be addressed through greater awareness, education, and action. By working together to create a safe and supportive environment for women athletes, we can ensure that all athletes can reach their full potential and achieve success on their terms.
---