'Barbie is everything and he's just Ken.' The excitement for Greta Gerwig's feminist rendition of Barbie (2023) has engulfed the world with the perfection that is Margot Robbie and a slew of a star cast. Issa Rae as President Barbie, Hari Nef as Doctor Barbie and Emma Mackey as Barbie with a Nobel Prize in physics. As the tagline prompts, contrary to Barbie's fabulous ambitions, all the male characters in the film are 'just Ken.'
While the overly pink trailer portrays the ultimate, girly, Barbie world, Robbie warned in an interview that the plot is anything but predictable. With Gerwig's past works of Lady Bird (2017) and a remake of Little Women (2019), we can surely expect a prominent social commentary and underlying feminist themes.
While there was a severe lack of women directors in the Oscar nominations this year, it is safe to say that the name Greta Gerwig is increasingly synonymous with intriguing feminist films. Starting off as an actress, she went on to make her directorial debut with Lady Bird which brought her an Oscar nomination, the fifth woman in history to do so. An atypical coming-of-age film surrounding the angsty Christine, alias Lady Bird, played by Saoirse Ronan.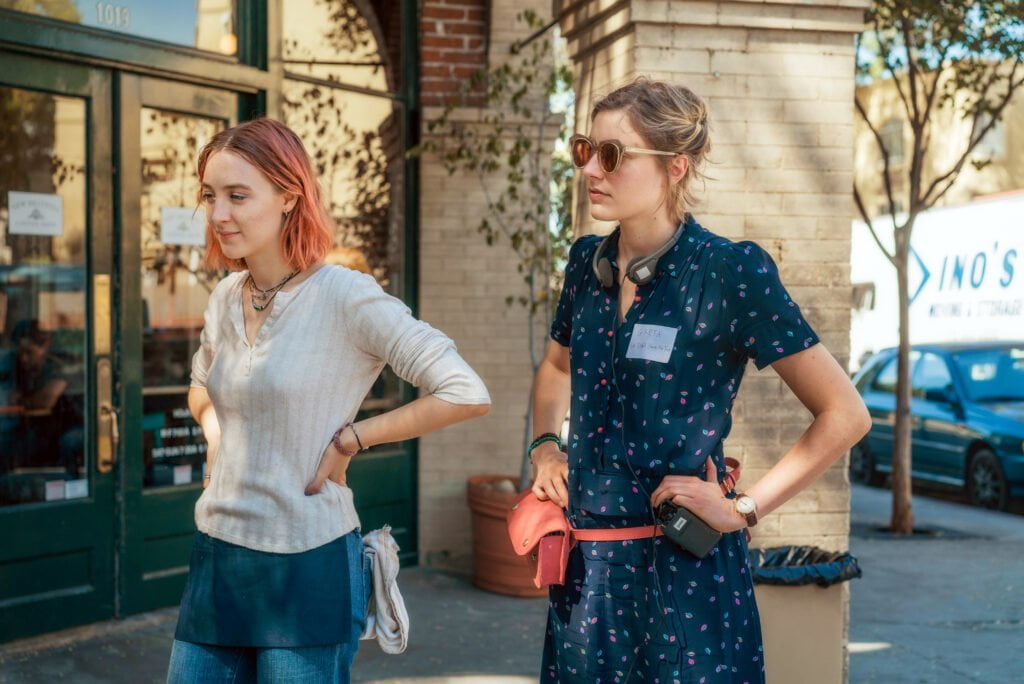 The protagonist breaks a lot of stereotypical tropes with more emphasis placed on her relationship with her best friend Julie, and more importantly with her mother, Marion played by Laurie Metcalf. Her entanglement with boys is comedic and awkward, with a closeted gay and wannabe rebel, a blunt and realistic take on teenagers exploring relationships, sex and love.
The still and slow cinematography provides us with a simple, humorous and awfully relatable feeling of the discomfort and anxiety experienced in our teen years, a fresh perspective on the genre of teen coming-of-age films.
Also Read: The Celebration Of Sisterly Love In Louisa May Alcott's 'Little Women'
Little Women made an even bigger splash in 2019, with six Academy Award nominations but surprisingly none for directing. The adaptation of Louisa May Alcott's novel is told mainly through the protagonist, Jo March, once again played by Saoirse Ronan with the beginning surrounding the innocence and naivety of childhood transitioning into the deeper and harder decisions of adulthood.
The film portrays the different feelings of fleeting love, class disparity and most importantly, an un-romanticised version of marriage. Amy, played by the dynamic Florence Pugh, coldly narrates to Laurie what marriage means to her. An economic proposition. She eventually does marry Laurie, the two being in love, but the echo of Amy's motives remains at the back of everyone's minds.
Jo too marries an unlikely match she finds in a German professor, more for the intellectual like-mindedness she sees in him. Alcott's twist of Jo and Laurie not ending up together has hurt readers, but perhaps it should be viewed for what it is, as Gerwig portrayed. Marriage is more than love. A business, an economic transaction, even convenience.
Through Gerwig's films, she portrays personal and meaningful themes through her direction. Young ambitious women, limitations of financial struggles of women, intellectual fulfilment and emotional maturity.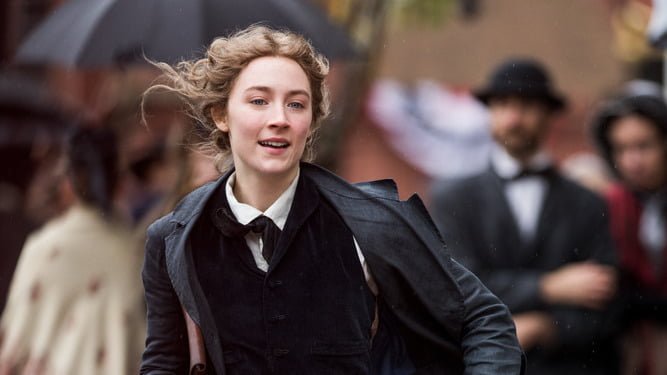 There is a dire need for films like these, films which are not afraid to show the real side of femininity. The viewer sees a different narration of the struggles of women, unlike those of the usual scenes of falling in love, a nerd turned hot girl or a quirky carefree single girl trying to make it in the city.
The problem of the lack of female directors does not simply surround the male domination of the industry. There is a larger need for a feminist perspective in films. This year itself, Charlotte Wells Aftersun, Gina Prince-Bythewood's The Woman King and Sarah Polley's Women Talking were all seemingly snubbed at the Oscars.
Female directors struggle with pitching and receiving financial support for their films. This needs to change, not just because they are women, but because there are directors being ignored who have the potential to make good films, with a resonating social commentary.
The development of feminist film theory led to the growth of many more critical concepts in cinema. In the 80s, with the onslaught of the AIDS epidemic, activist groups started pushing back against the lack of government intervention. Therefore, queer theory in the film is rooted in and combines many concepts including feminism, post-structuralism, oppositional filmmaking and radical filmmaking.
Recently there has been an increase in the representation of LGBTQ+ communities in films, with Netflix releasing hits like Love, Simon, Alex Strangelove and Heartstopper to name a few. Yet it is hard to draw a line between the propagation of a 'woke' agenda to fulfil the diversity quota and the true representation of the queer perspective.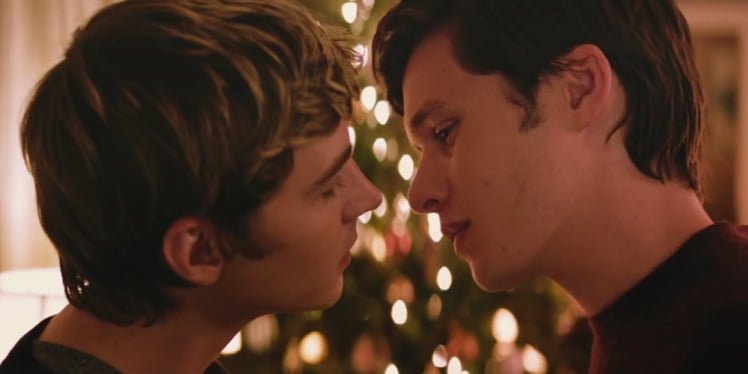 With concepts as complex and fluid as gender and sexuality, its portrayal in the media should illustrate that struggle and journey, instead of trying to formulate a popular, cookie-cutter representation of a token gay best friend or a butch lesbian. In Luca Guadagnino's Call Me By Your Name (2017), a significant landmark in queer films, we explore the uncertainties and nuances of what it is to delve deeper into your own queer identity.
Also Read: Love, Simon Review – A Queer And Wholesome Romantic Comedy
Through Elio and Oliver, their closeness and intimacy develop in a way that is not obvious and stereotypical, but rather in a real and uncomfortable discovery of identity. Over the summer, the heat of the Italian countryside, the small town charm and the antique, rambling estate they holiday in, all contribute to the tension felt by the two protagonists while falling in and out of love with each other. They both have entanglements with women as well while Elio struggles to accept who he is and more importantly, find out who he is.
The film steers away from clear-cut labelling of sexuality and instead focuses on the sexual freedom and homoeroticism between the two male protagonists. But perhaps, this is why it is a pivotal landmark, for its portrayal of the fluidity of sexuality.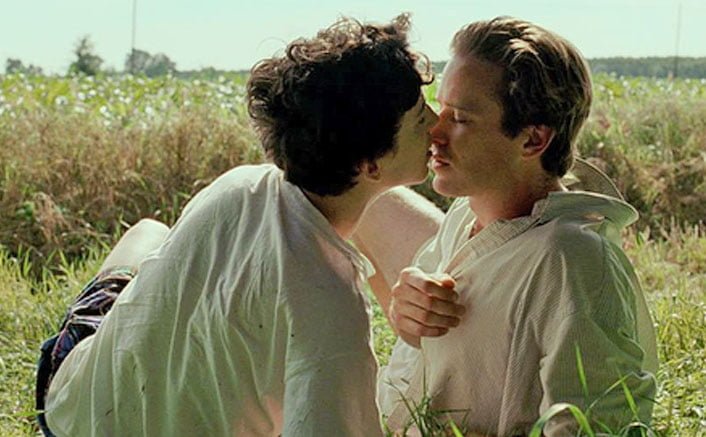 With the modern perceptions of sexuality and the various labels which we have put upon it, films are trying to desperately chase a skewed image of representation.
However, to avoid misrepresentation, the portrayal of the community is a much more complex task than what it is currently made out to be. Films should steer away from stereotypical representation if they truly want to paint an accurate image.
---