India, as a nation, treasures the 'image' of women. There is a great sense of respect and reverence for female goddesses, traditional housewives and of course, the concept of our 'motherland'. Yet, when this image of a woman intersects with religion, caste and class, this view gets blurry and distorted. Similarly, being a Muslim woman in India is a battle unlike any other and brings with it a series of struggles, discrimination and prejudice. The nation is graced with a history of several prominent social activists who have been instrumental in bringing about change across the country, with several of them being unhonoured and forgotten, such as Mehrunnisa Dalwai.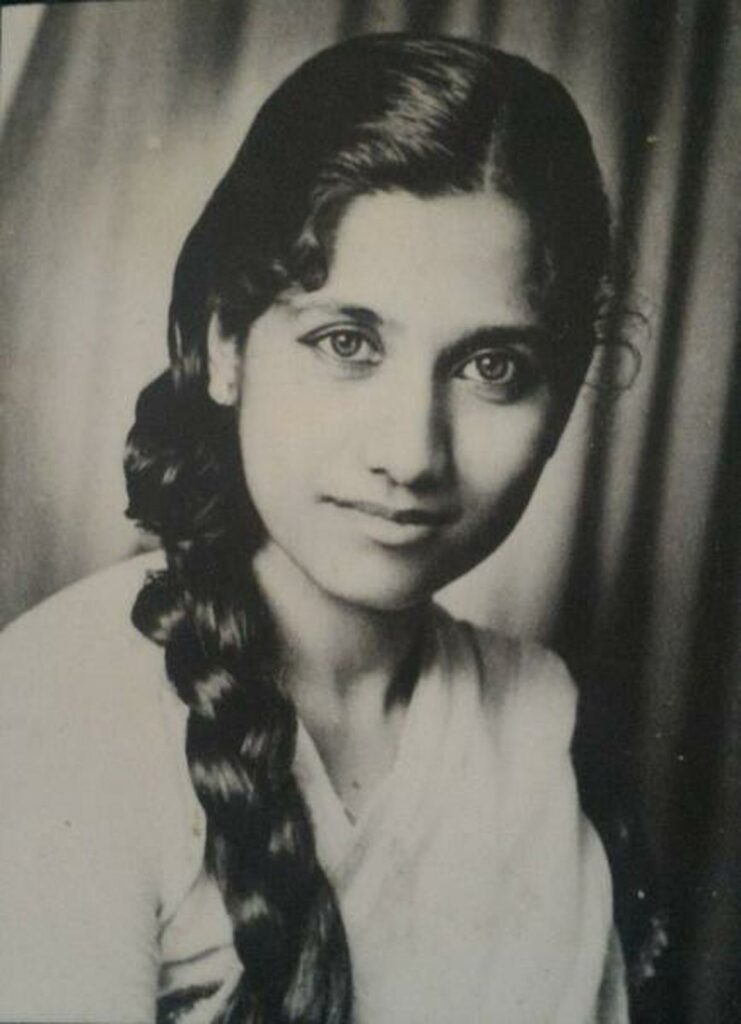 Mehrunissa Dalwai is not a common name heard amongst the slew of social reformers and activists that are popular in Indian society. Yet here we have a woman who played an integral role in the Muslim reformist movement. Born on May 25, 1930, and brought up in Pune, Dalwai came from a conservative, Urdu-speaking Muslim family.
While Mehrunnisa Dalwai underwent a traditional Urdu education, she still managed to master the language of Marathi. She later went on to write her autobiography 'Mi Bharoon Paavle Aahe' in the Marathi language (where she also writes in detail regarding food and recipes). After completing her matriculation, she worked at the Khadi and Village Industries Commission (KVIC) in the city of Mumbai.
The beginning of her journey
After moving to Mumbai, it was here that Mehrunnisa Dalwai met the progressive Muslim reformer, Hamid Dalwai, and thus her fate as a future representative of the Muslim community was sealed. Hamid came from a poor Konkani Muslim family, a stark difference from Mehrunissa, and worked for the upliftment of the poor status of women in the Muslim community.
His name was established in the community for his daring stances like the condemnation of practices of triple talaq, alimony and polygamy. He was also an author, publishing the classic, 'Indhan' in 1965 and was courageous to take a stand against Brahmanical Hinduism as well as radical Islam and the two of them contributed greatly towards the liberalisation of the Muslim community.
However, being such a controversial figure, he remained unemployed. His most controversial take yet was when Mehrunnisa Dalwai declared that she would marry him. The large class disparity and general stigma of an upper-class woman marrying beneath her caused quite the stir which Hamid of course was used to. The two were married through traditional Muslim rituals and after a month also married through the 'Special Marriage Act' (1954), which possibly made them one of the first marriages of a Muslim couple to be registered that way.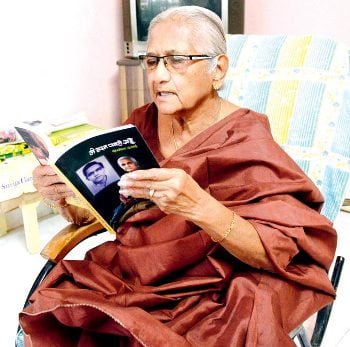 The Special Marriage Act was one of Independent India's methods of maintaining a secular fabric in society, mainly to protect and legalise interreligious and inter-caste marriages that were atypical to the usually arranged marriages of dominant Indian culture. The newly married couple found a space for themselves in the Majaswadi area of Jogeshwari. They resided in a small room which got even smaller as they were joined by Hamid's younger siblings, one of whom was Hussain Dalwai, the Rajya Sabha MP of the Congress party, who had completed his education in Mumbai.
Also Read: Haleema Beevi: Journalist, Social Reformer, And A Political Activist | #IndianWomenInHistory
The social work of the Mehrunnisa Dalwai
In his wife, he found a partner in crime, a fellow crusader and together they took many bold stands for justice and equal rights of Muslim women. Mehrunnisa Dalwai continued working as well as remaining dedicated to her ascribed role of a housewife, maintaining their life at home. Although juggling the two seems like a modern concept of a 21st-century working woman, Mehrunissa was ahead of her time and supported her husband's endeavours.
Mehrunnisa's salary was their only stable and regular source of income, but along with this she still found the time to put a part of herself into Hamid's work of the organisation of movements, social protests and campaigns along with bringing about a rational and scientific school of thought to the forefront to eradicate the rigid and blind dogmas within Muslim community which caused an unequal balance of power and rights of men and women.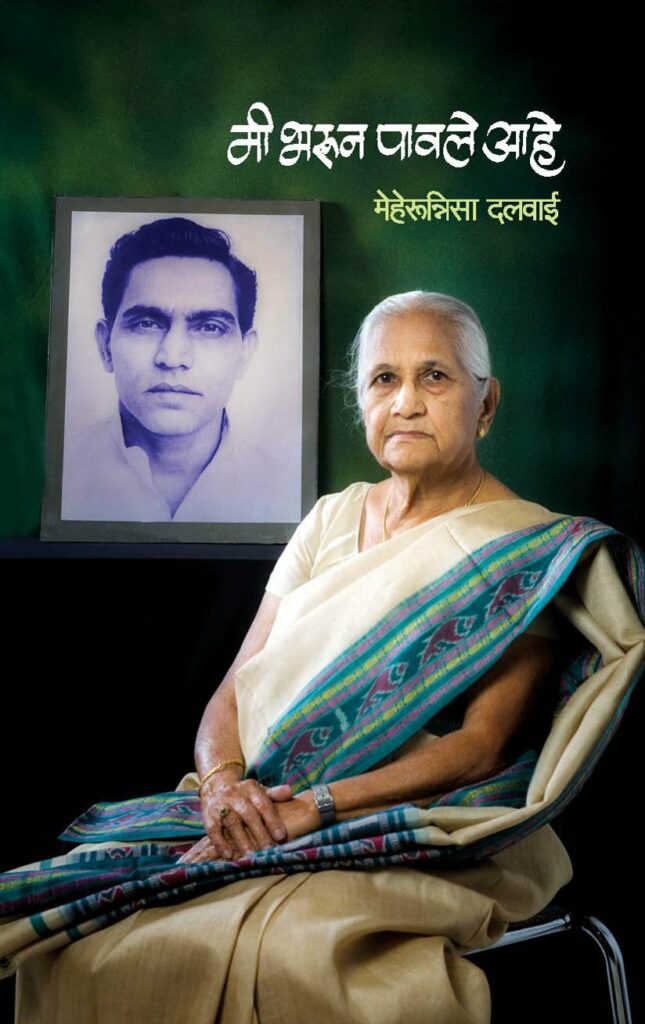 In Mehrunissa Dalwai's autobiography, she mentions her husband's gratitude for her role and the satisfaction that she was able to economically support her family during these times. The life of a social activist and reformer is not one of ease. Dalwai also mentions the tensions within the protest movements and the threats that were posed against her husband by the orthodox Muslim community. Although she herself was not actively involved in the movement until after his death, through her writing, it is visible that being tied to Hamid meant being under the fire.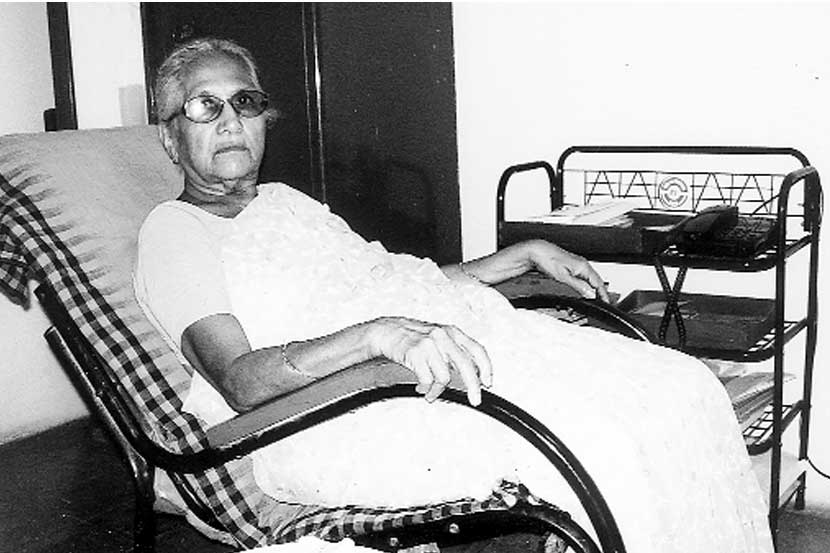 Sadly, Hamid passed away from kidney failure in 1977 at the age of 44. After the tragic death of her husband, she threw herself into his work. She dedicated her time to the Muslim Satyashodak Mandal which was the reformist organisation founded by Hamid in Pune, focussing on providing solutions to the Muslim community and creating a space for its history and socio-cultural transformation.
Mehrunissa Dalwai dedicated a good part of her life to this organisation and was the first executive President and later served as President for several decades.
Mehrunnisa's journey of leadership
In April 1996, Mehrunissa Dalwai boldly led a march to 'Mantralaya' in Mumbai along with six other women carrying on the work of her late husband in the abolition of triple talaq. There, they met Vasantrao Naik, the Chief Minister of Maharashtra at the time and gave him their memorandum of demands. This caused a big stir leading to strong opposition, meetings being constantly interrupted and even reached the extent of death threats.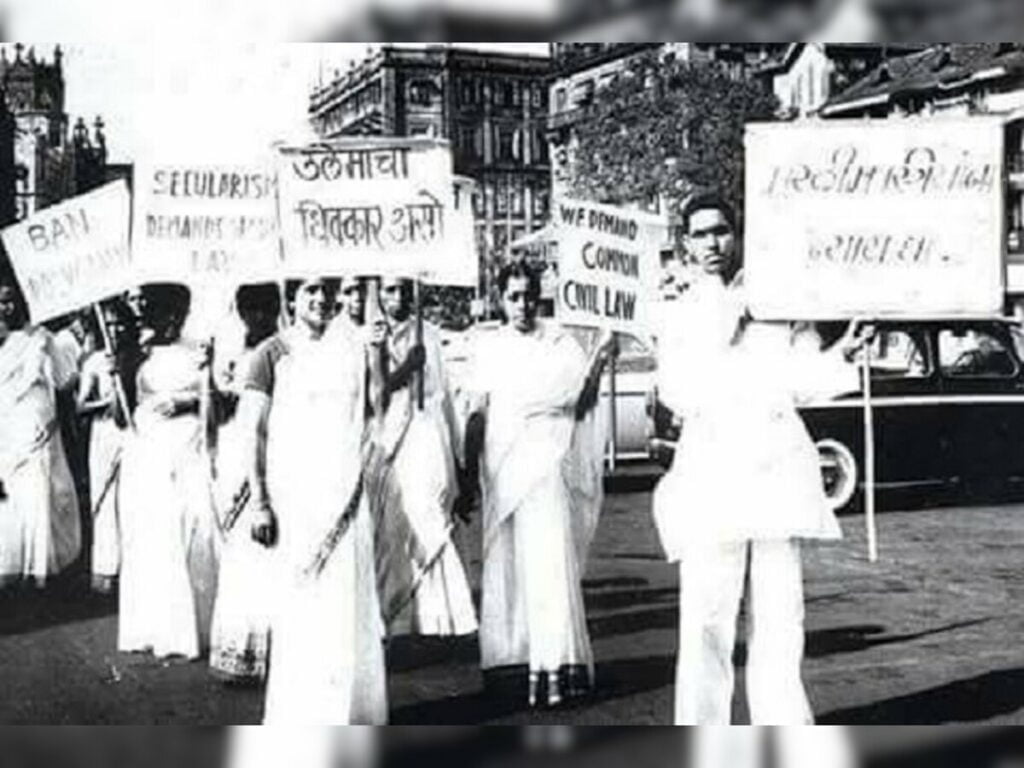 Mehrunissa Dalwai continued to lead the movement of protecting the rights of Muslim women and the modern reformation of the Muslim community. She later founded the Hamid Dalwai Islamic Research Institute as well as the Maharashtra Talaw Mukti Morcha.
Also Read: Tayeba Begum Khedive Jung: The First Muslim Woman Graduate | #IndianWomenInHistory
The Shah Bano case
During Dalwai's leadership of the Muslim Satsyashodak Mandal, the organisation played an important role in the Shah Bano case. This case was seen as a milestone in the fight for equal rights of Muslim women in India as well as the ongoing battle against the orthodoxy of Muslim personal law. The case was unprecedented and paved the way for other women to make similar legitimate claims.
In 1978, a 62-year-old Muslim woman, Shah Bano filed a petition in court against her divorced husband Mohammed Ahmad Khan, demanding maintenance (alimony) after she was given talaq by Khan. After a series of detailed sessions in court, in 1985, it was taken to the Supreme Court where Chief Justice Y. V. Chandrachud upheld the decision made in the High Court, ensuring that maintenance would be given to Shah Bano (under CrPC, the Code of Criminal Procedure). However, the Congress led by Rajiv Gandhi overturned the decision of the Supreme Court under serious pressure faced by Ulemas and Maulavis but the Muslim Satyashodak Mandal boldly opposed this action and through a series of protests, insisted that it be implemented.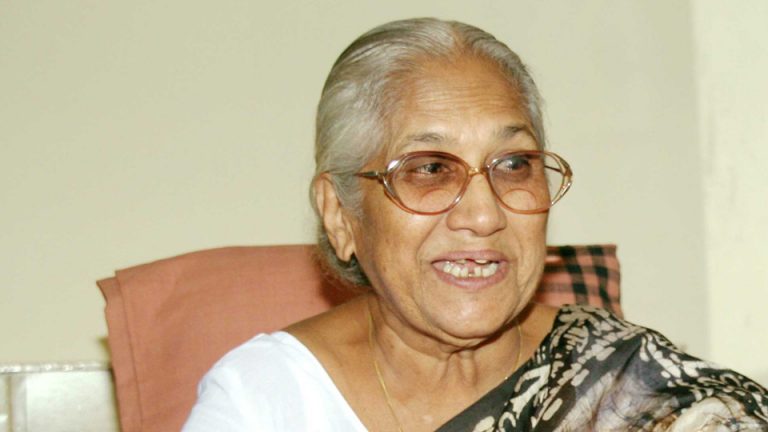 Mehrunissa Dalwai passed away at the age of 87 at her home in Pune, survived by her two daughters and as per her last wishes, her body was donated. Maharashtra has had a history of significantly active social reformers and social activists, especially in Pune. They have been important in altering the culture and norms of the city with their hard work and effort and have brought about positive change in society.
Also Read: 7 Legendary But Unremembered Muslim Women In Islamic History
In this process, there are many names that get lost, therefore it is essential to remember those like Mehrunissa Dalwai so as to not forget that they are an important and enriching part of our history.
---